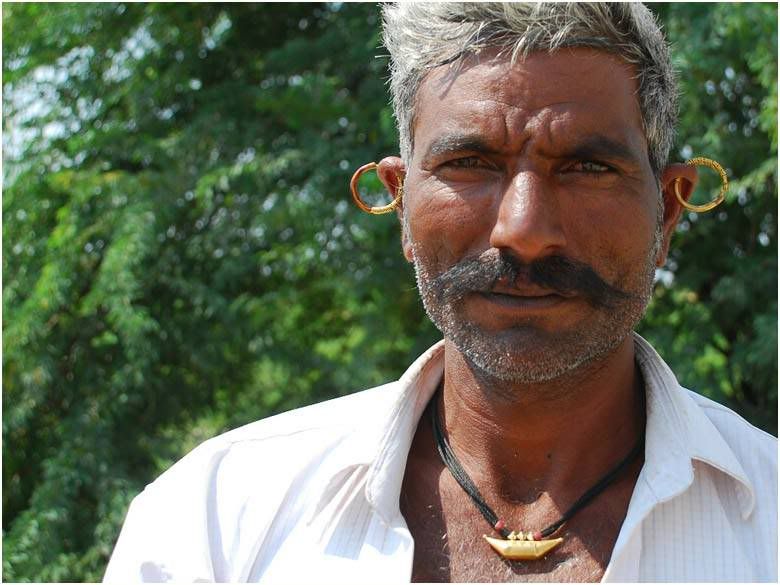 DON'T
MESS WITH MEE
no no, i won't i won't... promise
oh deah ! i can't mess with this guy
tough looking
big ear rings
Oooo !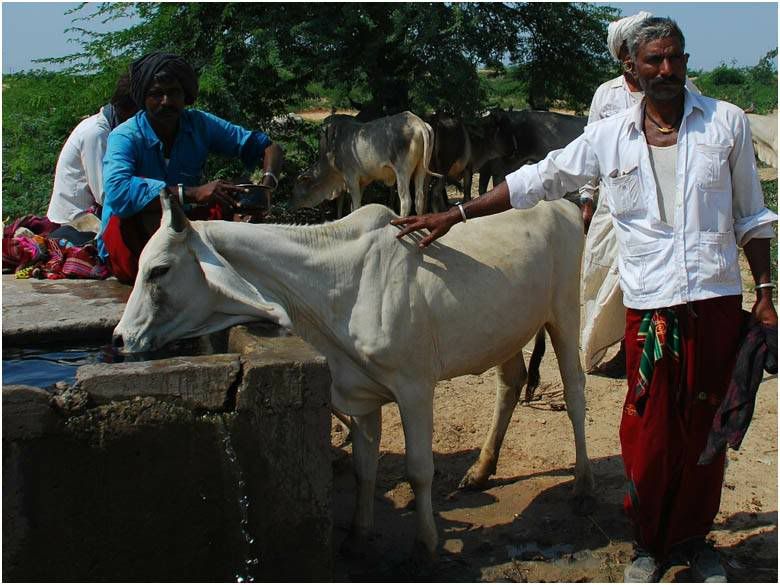 He is a cowherd
Hellow !
Thank you sir
have a good time with your cows
oh nunnoo ! no NOOOO, NOOOOOOOOOOO
oh deah ! No sir, no sir, i am sorry i am sorry
i mean have a good time with your family
hmmmmmmmmm......
GAAAAD ! you gave me a head and a skull but forgot to put something in there
oh this is sweet ! and he is smiling toos !!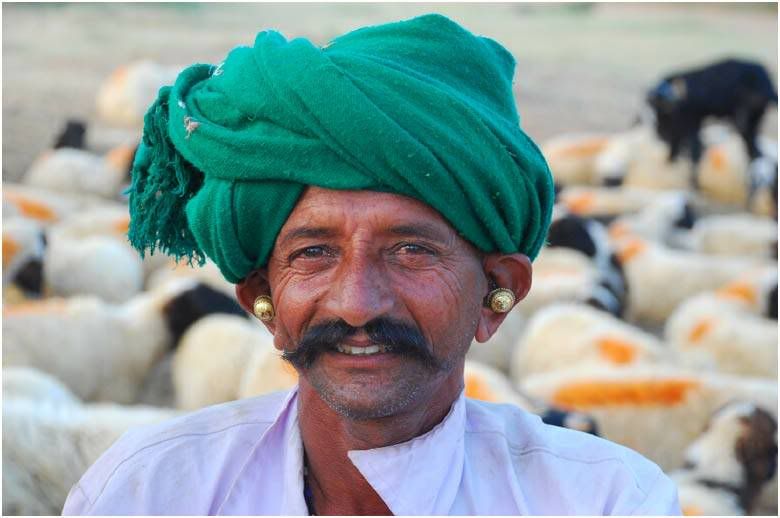 This is Kutch, far end of India to my west in the state of Gujrat where Gandhiji came from
Remove the turban and give him round spectacles, you have a Gandhiji there.
He is a shepherd, they all wear Jewelry. Long before it became fashionable for men. i think Gandhiji's ears were pierced too. not sure, have to check.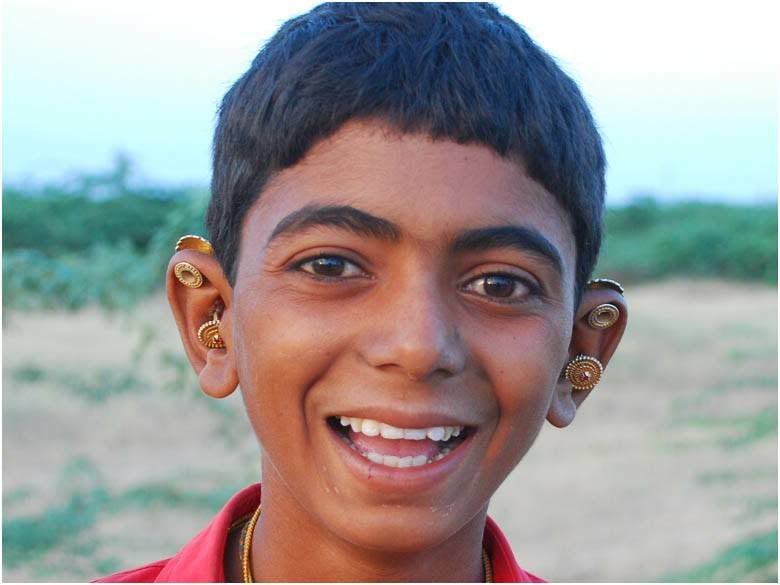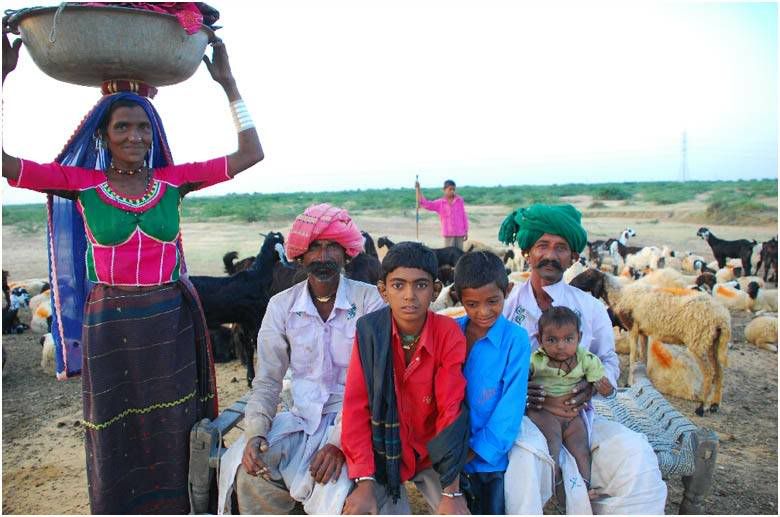 This is his family, its a macho thing, big turban moustache and ear rings, other jewelry
He has problem with his eyes, i didn't notice while taking pictures, i am half blind anyway, i don't notice things. They are poor people, Even very poor are obsessed with gold in India.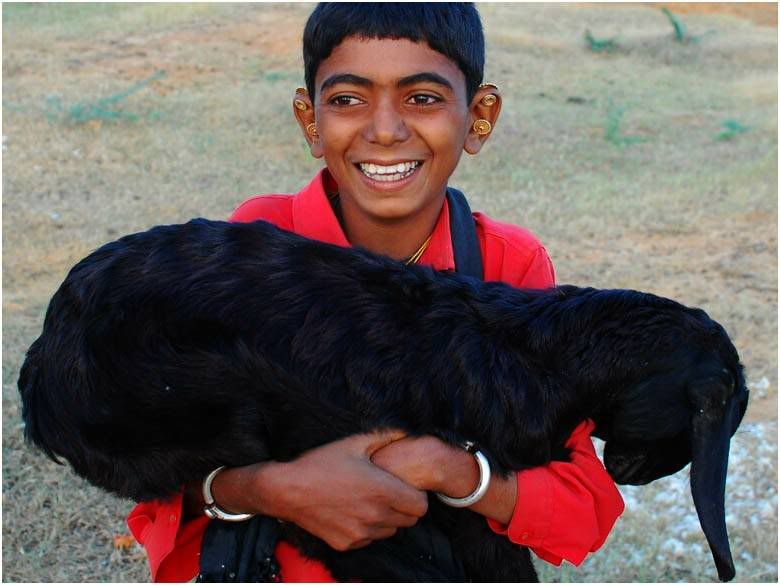 Does he go to school ?
No
i used to feel sad about it, but not anymore, i had a useless education, this boy is learning how to survive in the desert and i can't. Geometry, world war one, world war 2 are so useless. But we repeat our blunders, whats the point in learning our history ?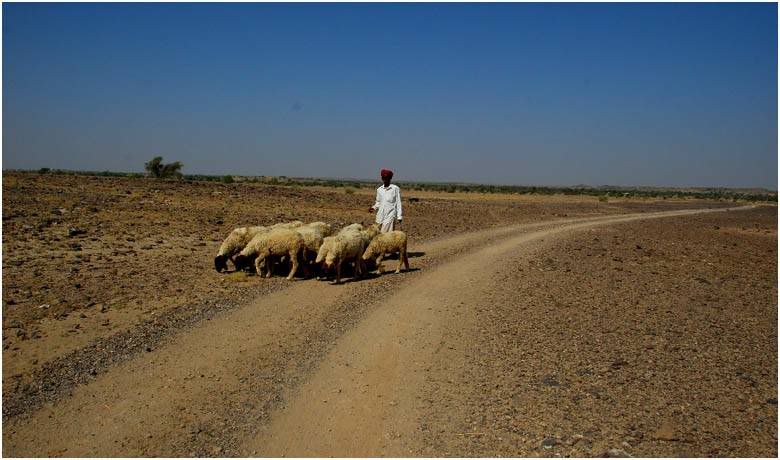 Another shepherd, he is wearing tiny ear rings.
What do we have here ?
thats me, Never wore any jewelry, wrist watch that i wore 40 years ago was just an instrument
i don't wear it any more, i always look up and know the time
that's how i missed many trains.
gorillas don't wear Jewelry, so i tried a turban,
gorillas don't wear turbans ?
What would i do with Jewelry ?
useless, i can't even eat them when i am hungry
How about hanging a couple of carrots down my ears, i can always pluck and eat them when i am hungry, a bunch of grapes the next day ?
Like always i am sitting by the road side and eating hot jilebees. Sweet they are.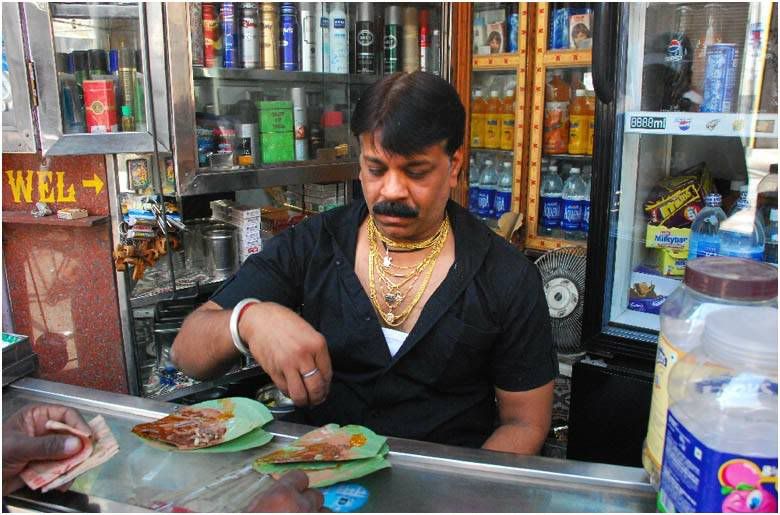 What do we have here ?
OOOO
He is making PAAN for us.
Well, what IS paan ?
Aaarti can tell you, i know what it is but can't explain, she writes beautifully
Aaartidee yenge' dee Nee ? please explain.
oh ! look at the stuff he is wearing ! wow !
smile please
he's a bit shy of his possessions
aaah ! aaaaaah !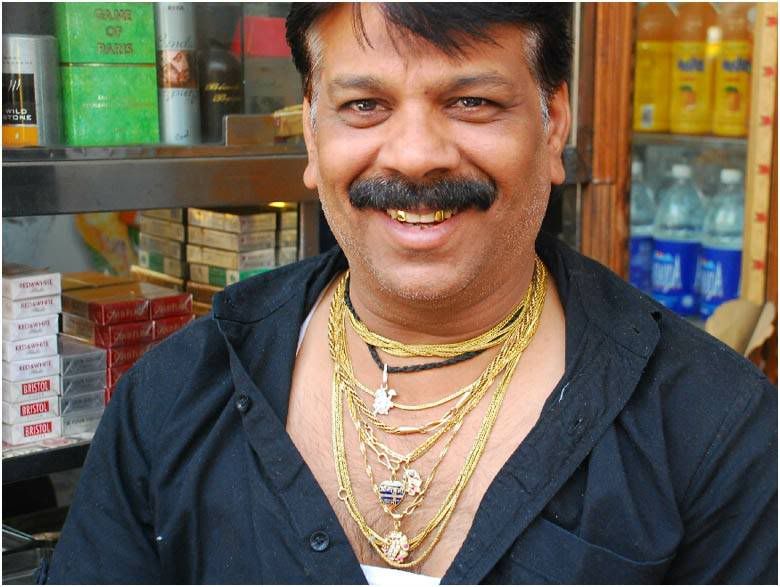 deah o deeeah ! This is fantastic !
why are you shy about it ?
i have seen those golden teeth in my childhood, none in my family, we never had gold, we just ate all the money, This is fantastic Wow
You look like a movie star sir !
HAAAAAAAAAAAAAAAAAAAAAAA !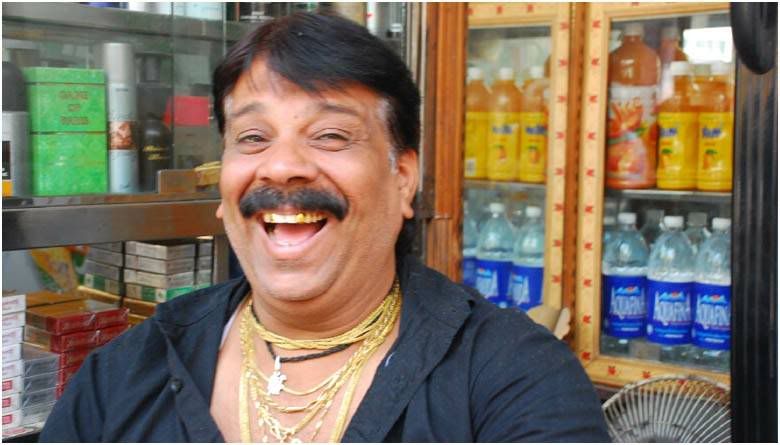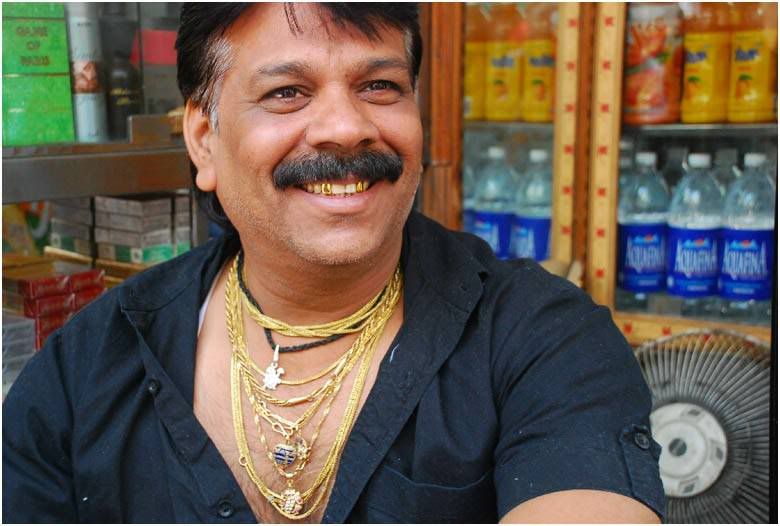 You can't afford to smile on the streets of Bombay or my City of Chennai
You can get mugged.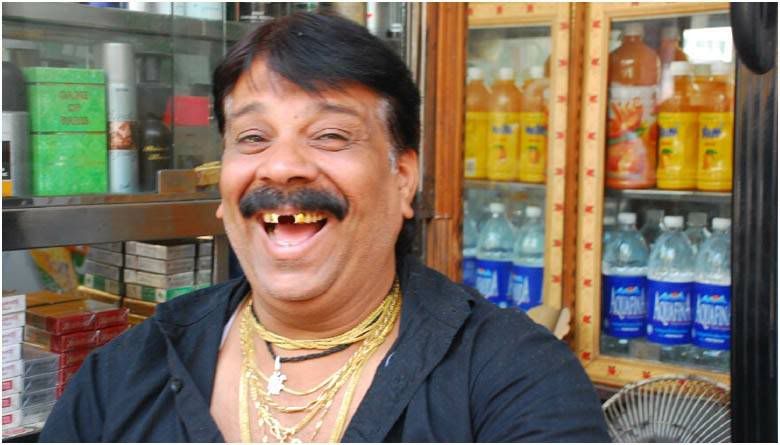 Yea yea ! they pulled the wrong tooth in a hurry !
no no that, is my mischief, i painted the tooth in photopaint.