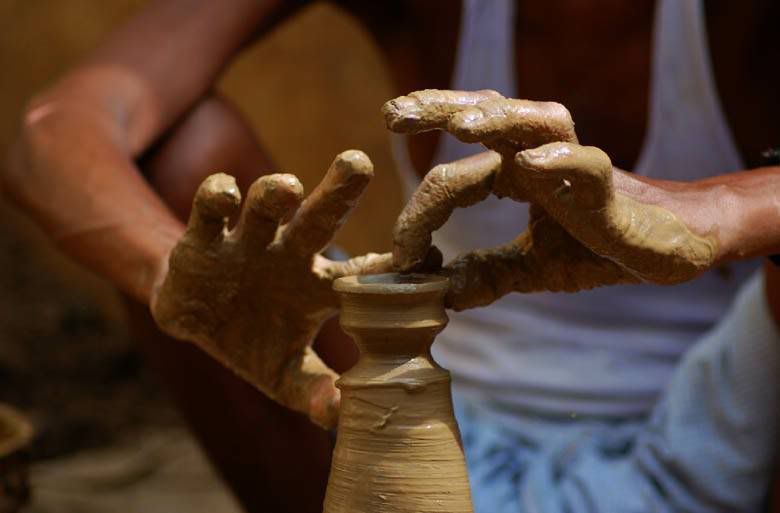 Ha ! i sit for hours and watch them work. Last time when i went to the potter's colony, there were only two houses left. i was in a state of shock when i couldn't find the first potter. There stood a two storied house where he lived. Now there is only one house left, with two potters,
they share the small place. Its sad. It is no longer a potter's colony. The last house is crumbling.
This is my all time favourite subject. i am posting this for LORENZO who loves pottery. What a joy to watch ! i tried my hand at the same wheel a couple of years ago. You need a lot of practice. Clay splashed all over, i made a mess of myself, did a pretty bad job of it and gave up. But i loved to make my hands dirty.
The gentle touch and the movement of the fingers is sheer poetry in motion. This time i took pictures of both the remaining potters.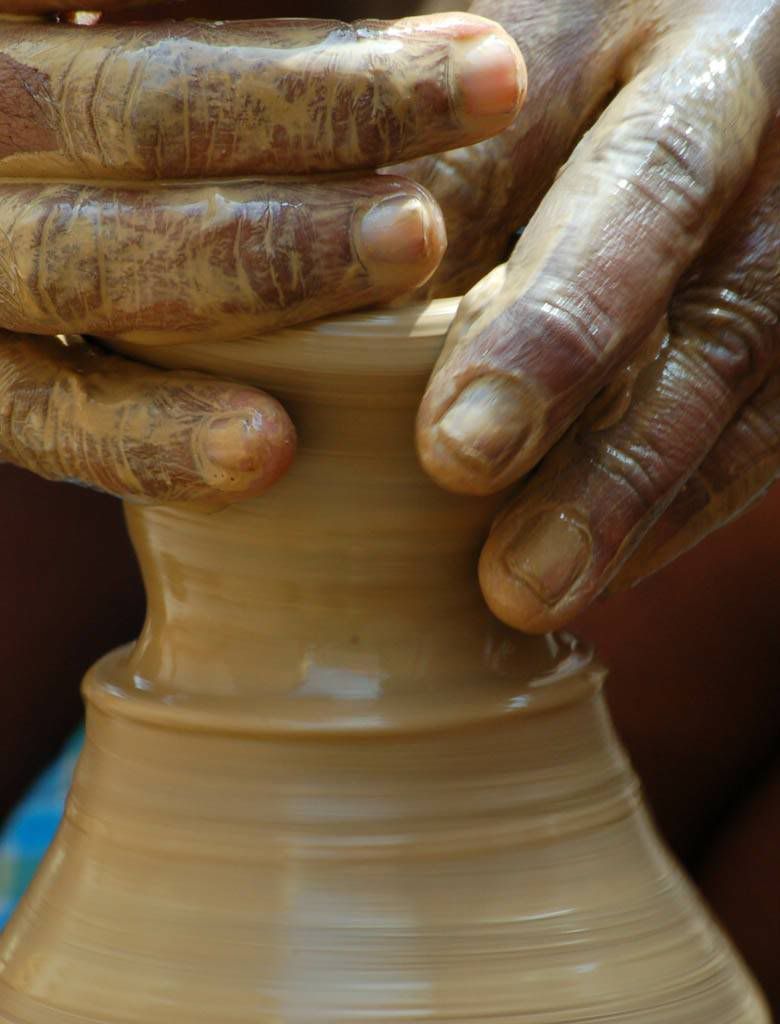 Have to go there again in a couple of days to give them pictures and a picture of the potter's grand child. They have no future. Thankfully mud pots are still in use in villages. Only the very poor use them. i am not rich but there is no mud pot in my house. They are not suitable for gas and electric stoves. Food cooked in mud pots using firewood is very tasty. We have lost that taste without our knowledge.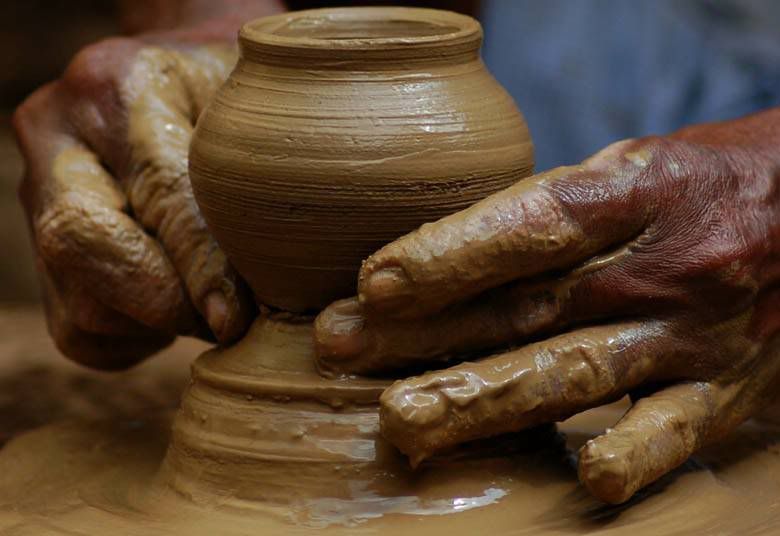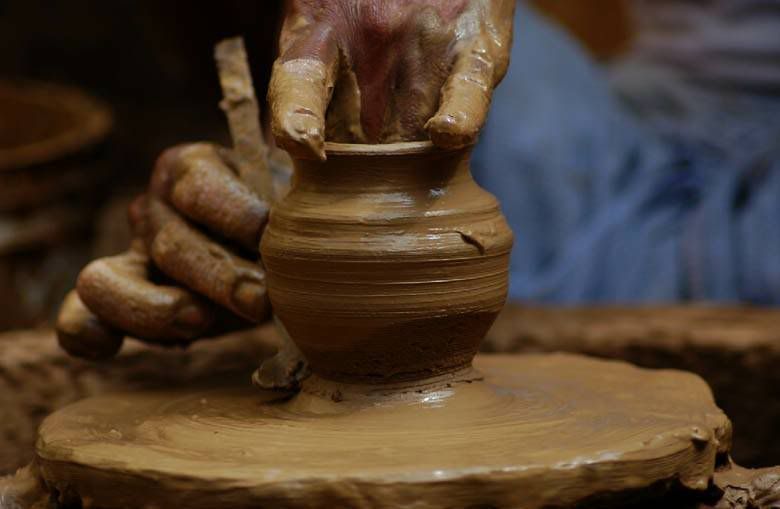 The wheel is manually rotated with a stick and it keeps spinning for three or four minutes at good speed. Then they have to rotate it again. The timing and rhythm is in their heads, their gentle fingers move according to the slowing speed of the wheel. The speed is not constant.
The wheel is not motorised.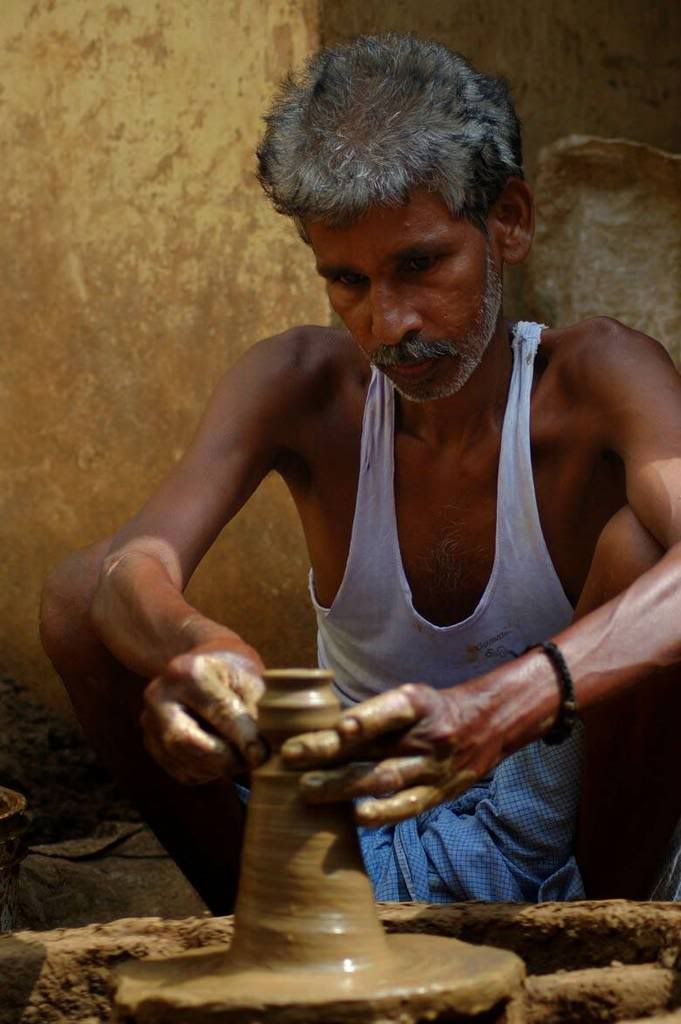 Here are a few pieces of Terracotta. They have a good market. Most of the interior designers love them
.