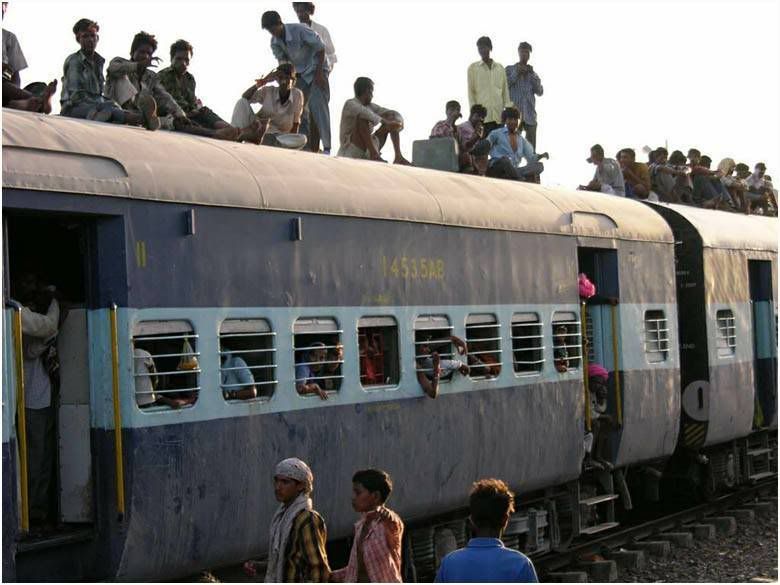 I took this picture on my way to Jodhpur. This is not a rare sight in India. People perched on top of the train, risking their lives are on their way to a religious festival in Ram Deora, near Jaisalmer,Rajasthan. They just want to get there .... no matter how, they don't give up, they have a purpose, That is the strength of India.
Please don't get scared and please don't shelve your plans of visiting India. There is lllot of room in our hearts.
This was my first post, when I started blogging, October 2005. I thought I could repost this. We are yet to recognise this force. Just imagine the giving them proper direction, they can make October 1917 and Easter Rising a child's rebellion.
Leaving for Kerala by early morning train for Theyyam festival.. I'll respond to all the comments and the mail when I get back on 3rd Feb, going to some villages in Karnataka as well.
Please take care, Specially my blog friends living in the colder regions. Nature is kind and it can turn cruel too, Please don't take chances. please stay warm
I love you all.