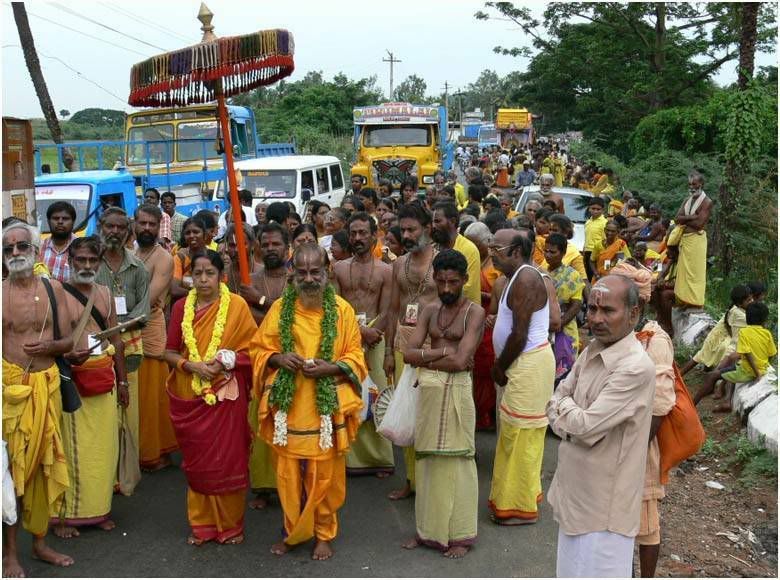 What is this ?
i don't know
Looks like some procession
what procession ?
i don't know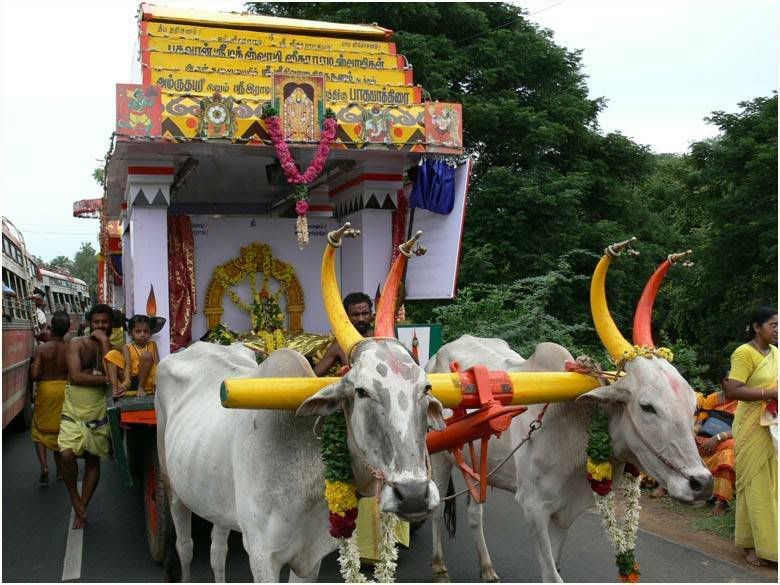 Who are these people ?
i don't know
There are going somewhere
where are they going ?
I don't know
Why are you posting these pictures if you don't know anything
i don't know
No one has time to stop and ask who you are and where you are going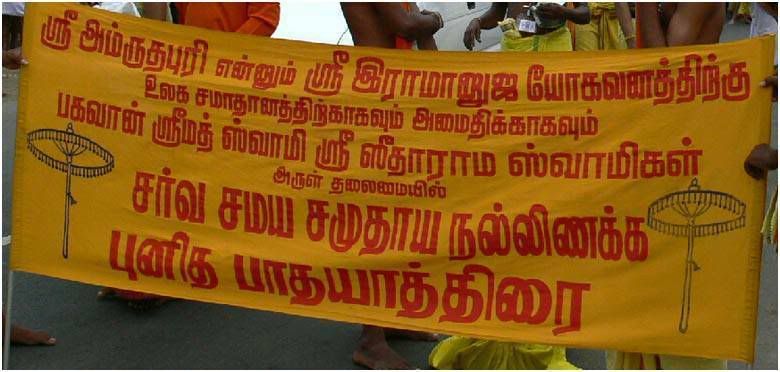 Looks like some cult
what cult ?
i don't know
India is a country of 1 billion people and there are half a billion cults here.
Its written there in Tamil. i can read only cinema posters and bus destination boards in Tamil.
But this banner is beyond me, hoping some reader would help, explaining who they are, what they are and where they are going.
All i know is they have not made it to the top ten of the Guru charts. Doesn't look like they are best sellers.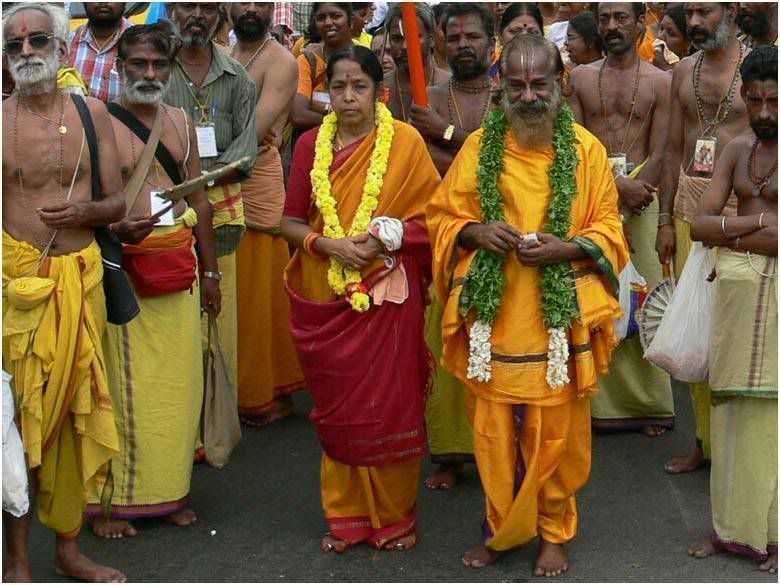 Guruji likes me but Mrs. Guruji doesn't seem to like me, No i am wrong, see see, Mrs Guruji also likes me
EEEEEEEEEEEEEEEEEEE Thank you.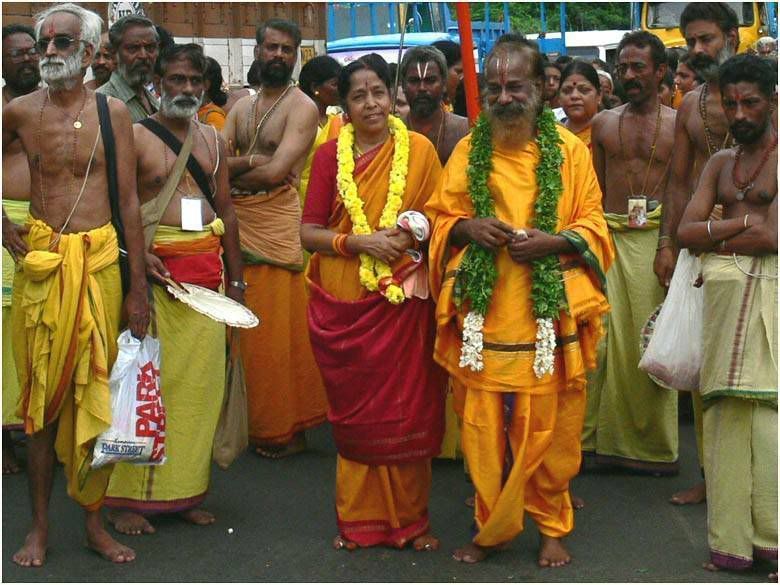 i was going to Chenglepet 50KMs from Chennai, where i live, saw the procession and jumped out of the bus and started clicking pictures. No one objected, they all were pleased.
This is India.

Ha ! singing in the middle of the road ?? i love it, its fun, nice to see people enjoying themselves, little problem for the traffic, but we adjust, always, We don't mind a little delay, by the time we reach, we forget what we saw on the road today.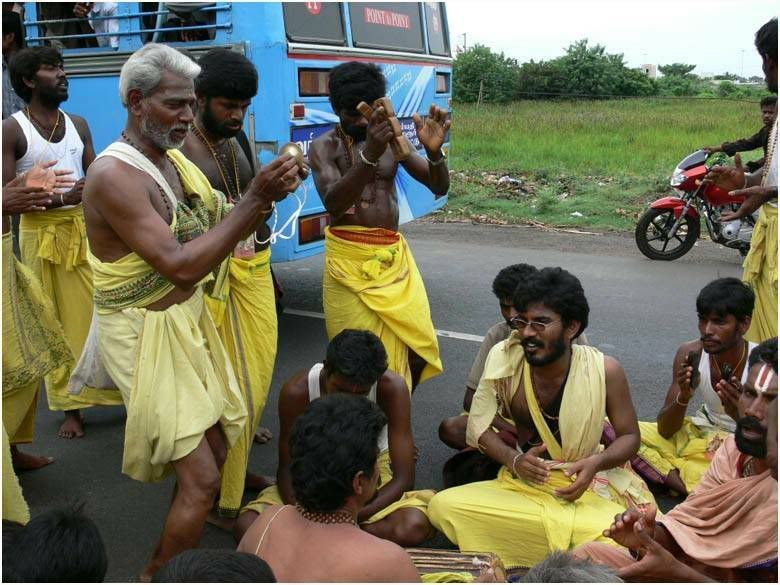 If you want you can start your own cult and take out a procession, You have to let people know that you exist, This is marketing. There is money in it. lots of it. All you do is, come up with some kinky philosophy, some weird rituals, i'll give you all the weird ideas if you want. You'll soon have followers, lots of them. And within six months you would be dancing in the US and Europe, thats where the money is.
I won't be surprised if they are marching towards the US embassy, but for that they have to turn back and go in the opposite direction.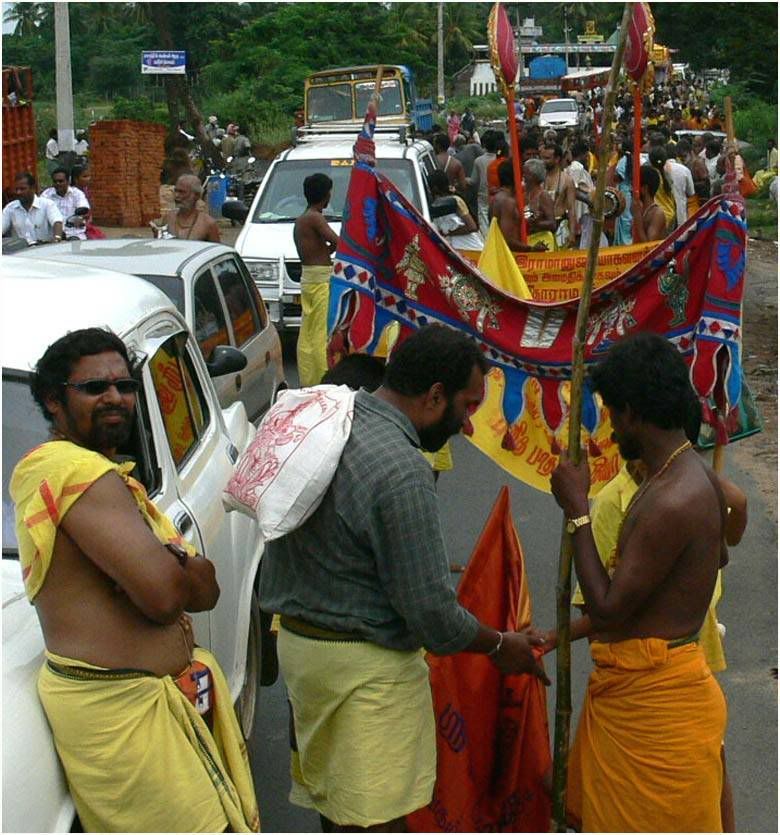 Ah ! you'd love this. This is such a relief. Isn't it nice to see people dancing on the road ? having fun ? Enjoying themselves ??I love it.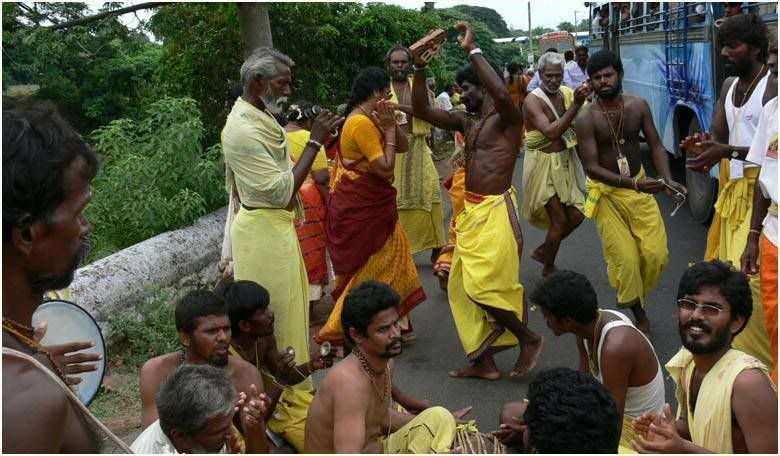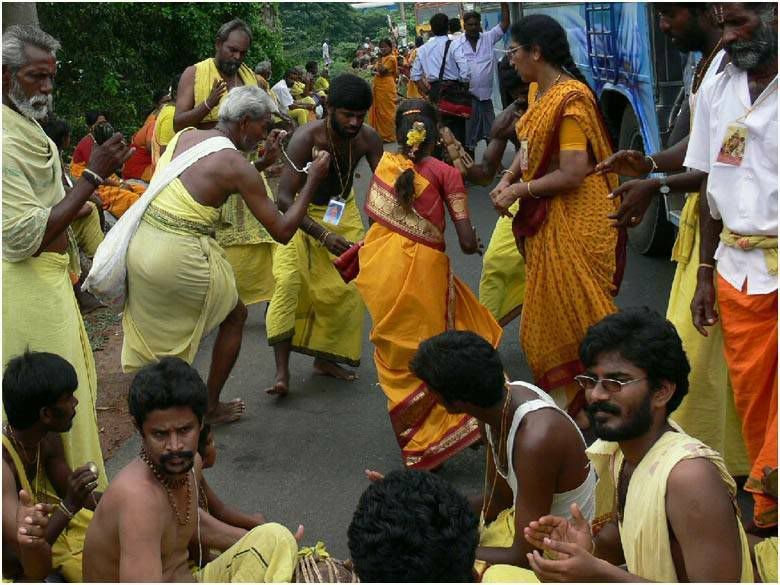 Added later:
Now my friend Anand read that banner and tells me that this is a march for world peace and for the upliftment of the society.
While i was adding this, AAARTI also contributed in the comments confirming the reason. Thank you Aaarti

Traveling again, going to North Kerala, Wynad with my friends Nirmal and Sindu, i'll be back on the 19th and reply to all your comments and mail.
love you all.