Yes, you got it right, i am matrimonial. changing my profession,
there is money in matrimony

Matri and money...... See ??

Match maker is old fashioned. i am matrimonialist

how about matrimonializer ?

Quite a mouthful it is.

Good morning

One Common factor in the picture above
Fair

Fair

Fair
fair
Fair
Fair

fair,
we Indians are obsessed with fair skin


Fair and good looking

Fair around 25

Fair good looking well propertied ...Well propertied ?? deeah me !

Fair professional

pretty slim fair tall, professionally qualified employed girl ...oops ! Tall order ! some god wants to get married i suppose


what else do we have heeah ?

Fair Brahmin bride, Brahmin is a high caste Hindu

Fair and beautiful, oh that is simple, thank you

Fair slim preferably in US/Canada, it is getting tougher

9LPA Fair clean habits ? wait wait,

What ?
What is THAT ? 9LPA Fair clean habits ?

i can picture the guy wearing rubber gloves, holding a hose pipe in one hand and a can of disinfectant in the other,
Hey open your mouth psssssssk, spray the disinfectant in the mouth
hokkay, you can talk now

What is 9LPA ?
Fair and clean habits ! oh i am exhausted!


please don't ask me about the other code words there, i have no clue myself.

Raghu and Ketu are not two brothers seeking a fair bride. They are stars in some galaxy, something to do with astrology. Don't ask me. Its a big thing in India. . Astrology is big money here. If i don't make money in matrimony, i'll take up Astro-money. Its easy to cheat people.


What else do we have up there in the picture ??

Divorcee Innocent ? oh ! innocent... wow, poor chap
If you are too innocent your wife will pack her things very fast and call her mom.

Then we have 'God fearing and divorced after 5 month marriage' Perhaps our friend shoved too much of fear of God down his wife's throat. She must have given him a warning.

Any more God and hell scare, i am leaving.. and she left.

As i went along, the matrimonial classifieds were getting more and more absurd.

And this commercial is even more absurd
please watch this.

please watch a couple of related videos as well.

What they say is, being fair is the secret of your success. You get your dream job, you get a handsome prince if you apply their fairness cream.
Why are these people dumping all the fairness creams on us spending millions on commercials promoting them ?
Because we want them and we are demanding them.

i don't blame the manufacturers, i don't blame the insensitive and irresponsible advertising agencies. They are here just to make money. Corporates want your money, that is what they are living for.

Give them some money and tell them to make a film on how nice it is to chop the trees. They'll convince you to chop all the trees in your garden and chop all the trees in the world..
They are smart. They are vultures. They feed on your fear, they feed on your weakness, they feed on your obsession of becoming fair, how ever harmful it may be for your skin.
They don't care, They want your money. And you happily give it to them
.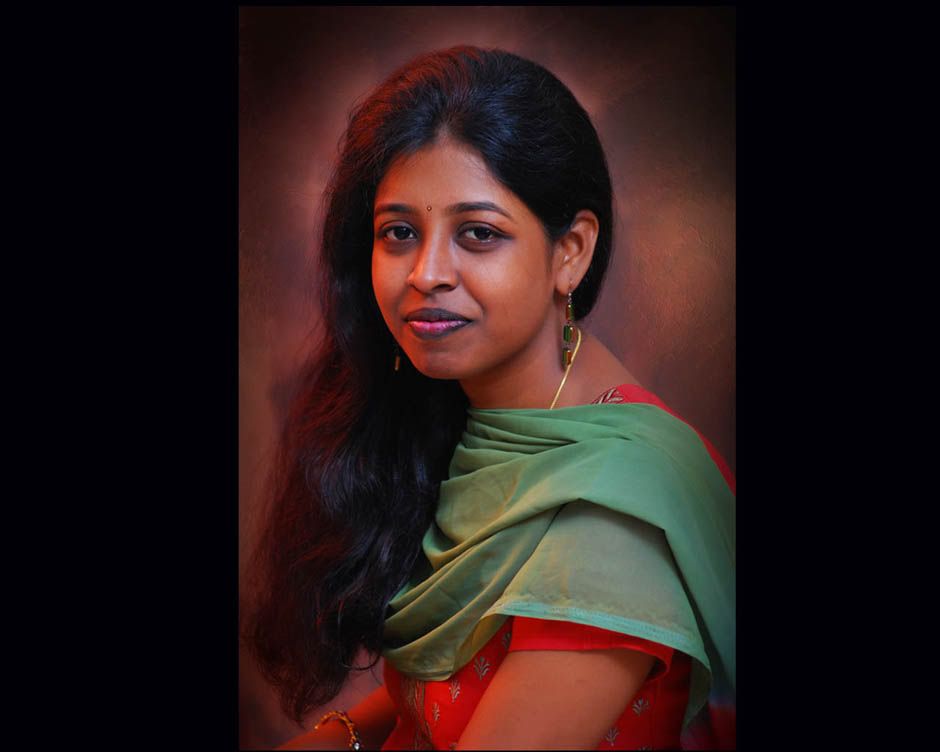 This is Shankari. Gorgeous she is ! She is happy with her skin. No fairness creams for her. Everybody loves her. She has lots of friends. She has a great job. Without using fairness creams. Qualification talent and experience counts in getting a job, not how fair you are.
And This is Selvi, sweet thing, sweet by nature and no fairness creams for her either and She is beautiful
I wonder how many realise that dark skin is beautiful too

Fairness creams for women have been around for quite sometime now. You have some celebrities promoting fairness creams for men. Irresponsible people. Big market, big money there. Specially in India.
We are
people
, a very strange species, other species are fine, they are what they are. We the people, the strange species, don't want to be what we are.


We are white people, black people, yellow people and brown people. We have been intolerant of each other through out our history..

We are Indians, We are Brown people.. No, Gordon Brown is not brown, he is white but he is not Gordon White like Snow white. NO NO NO, Gordon Brown did not become white by using fairness creams, he is originally white, i mean he is Brown, he was born white but became Brown. And he is still Brown.

There is racism within Indians, within fair skinned and within dark skinned. Racism of the worst kind

i told you we are a very strange species. And fairness cream is not an answer to racism..

Even if you get seven dwarfs as your side kicks you can't become a Snow White using fairness creams.
What are these fairness creams ?
We have a pigment called melanin which makes our skin dark. Less melanin makes the skin lighter. Secretion of Melanin blocks skin cancer and sunburns. Less cases of skin cancer in black and brown people. Fairness cream bleaches the skin, and blocks the secretion of melanin making the skin lighter. not good for the skin. We in tropical countries are exposed to very harsh sun rays. Using fairness creams we lose the natural protection.

The manufacturers don't disclose the composition of fairness creams. most of them contain steroids, hydroquinone, a bleaching agent, very strong and very harmful for the skin. Some have mercury in them. There is more information on the net. Please check and correct me if i am wrong.

Now here is something which is good and bad.

These fairness creams have temporary effect. Which is good. If you stop using the fairness cream your skin heals itself of its deficiencies and gets back to default setting. Good news.

Bad news is, this temporary effect of fairness creams is good money for the manufacturers. When the skin gets dark again, we buy another tube, and we keep buying tube after tube making the corporates richer and richer at the cost of your skin. That is not good news.

This is the worst case of attempted cross race jump. i am not talking about athletics.



i have two cases on my hand. three actually. Two cousins and a friend's wife. One of them is a grand mother. They will kill me if i post their pictures. Their skin specially on the face is patchy. some areas light and some dark. looks hideous. This is due to continuous use of fairness creams for years. Patchy skin is permanent. .

Fairness cream is not an answer to racism. Racism will remain, even if you become fair. Use all the creams on your face, colour your hair, still you are not upgraded to a different race. You remain brown for ever.

Added later :

This is what i am talking about
please take a look at this dumb commercial. A sad and dark Indian, her friend gives her the fairness cream. You see a complete transformation. Back to the same place and she shows contempt for her friend who gave her the fairness cream. The guy at the counter says, 'foreign passport that side m'aam'. She replies in rustic Punjabi, meaning she is a local not a foreigner.
This happens to be a spoof as Jyothi pointed out.
You just can't change or alter the genetic structure.

Please be what you are.

All my love