Well well well,
Am i proud ?
i don't think so.
am i happy ?
Not much, i voted for it though, now there would be lot more tourists coming in and lot more money. i am happy about that.
Pronounced Taaj Mehl. Crown of all the palaces, Taj is crown, Mehl is a palace. It is not a palace, its a monument. No one lived there.
Two people are living there now.
knock knock, anybody here ? HALLEW !!
ha ! who are you ?
I am a traveler i was passing by and i am tired, can i have a glass of water please ?
Sure
Nice house ! ,
and who are you ?
i am the king of Hindustaan.
WOWWEE !
Would you like to stay and rest for a while ?
Stay ? You got to be kidding.
Nice to meet you sir and thank you for the water.
I posted one picture sometime back in a different context but never had an idea of having a post on it. Its nice, good feeling, but you feel nice watching a sunset or watching clouds too.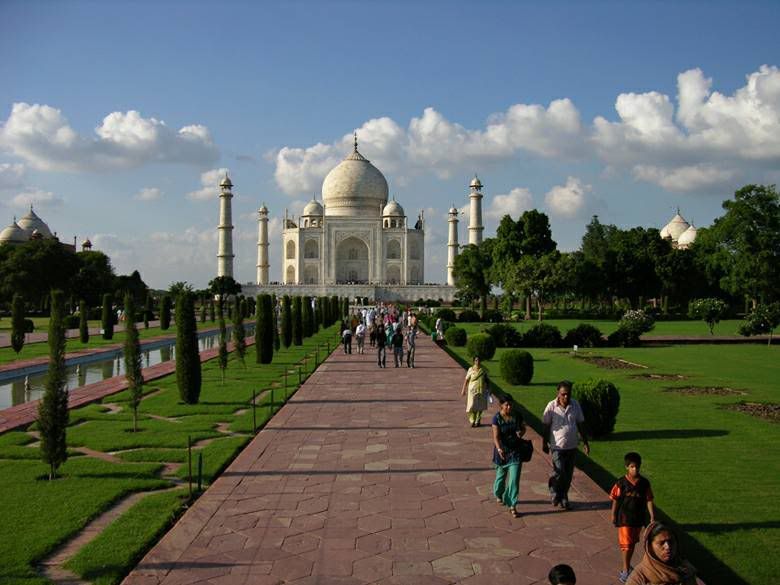 Its huge, humongous x 10000,
you would ask why ?
same question about the great wall of China.
WHY ??
These pictures don't give you an idea of the size.
Splendour, yes.
Grand, yes yes yes.
You have to see it to believe it. It is SOMETHING.
Wonder ? yes
it deserves to be a WONDER.
It is the most photographed structure in the world. Highly intricate and inspirational craftsmanship. i have my deep respect for those craftsmen and the architect. But not for the builder. He wanted it. Thats why its here, so you have to be thankful to him as well.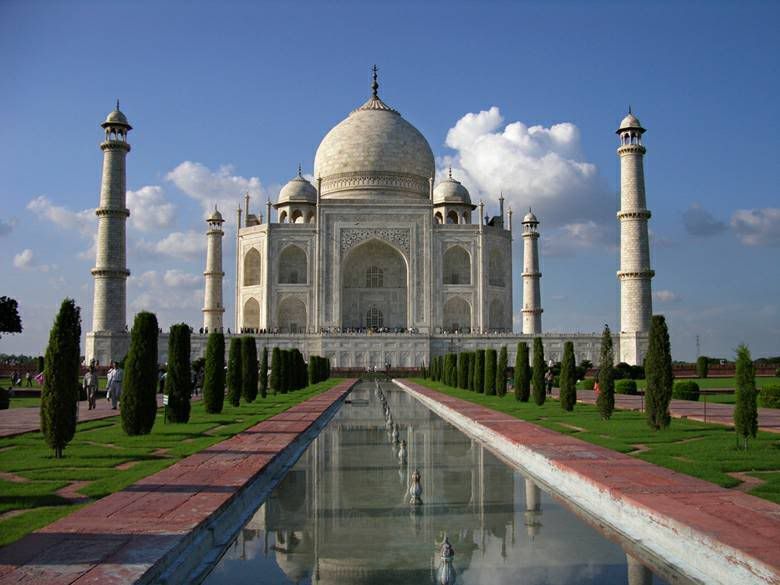 Can you see the people there ? Its huge. Awesome is not the right word.

Except for the camera and water bottle, they don't allow anything else. They don't allow camera batteries too. Please don't carry any bag, the security is very tight. They may spoil your mood.
Its a unique experience. You'll be happy. The beauty and splendour comes very close to that of Nature. Its the most beautiful man made structure in the world.
Included in the wonder list or not, it hardly makes any difference, it stands alone.
i can tell you this much, others are wonders but this is ecstasy.
Its a must.
Please click HERE or BLUNT KNIFE link on the side bar for detailed pictures.