Well ! People seek something or the other from God, the Farmer prays for rain, and the Potter from my previous post prays for eternal sunshine. Gimmee money, gimmee a car, gimmee a better job, gimmee a visa to the US, gimmee a husband, tall dark, handsome, smart at office and dumb at home, gimmee a wife without mother-in-law. People get very specific. You may get what you want but with some unwanted side effects. Don't complain.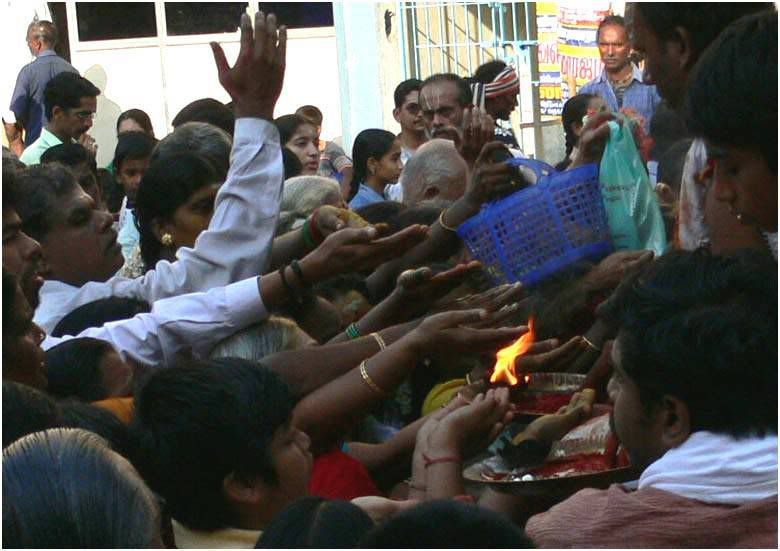 Here people are seeking PRASAAD from the priests, vibudhi (ash) or kumkum (red powder). There is nothing wrong in seeking as long as you feel purified. Every one has desires, not all are fulfilled. i have desires too but i don't give any room for frustrations. i keep my level of expectations very low. Belief is fine, but it should not lead to frustration by seeking too much too often and too specific like a four wheel drive with independent suspension FWIS with 3000 watts MP4 Blaupunkt stereo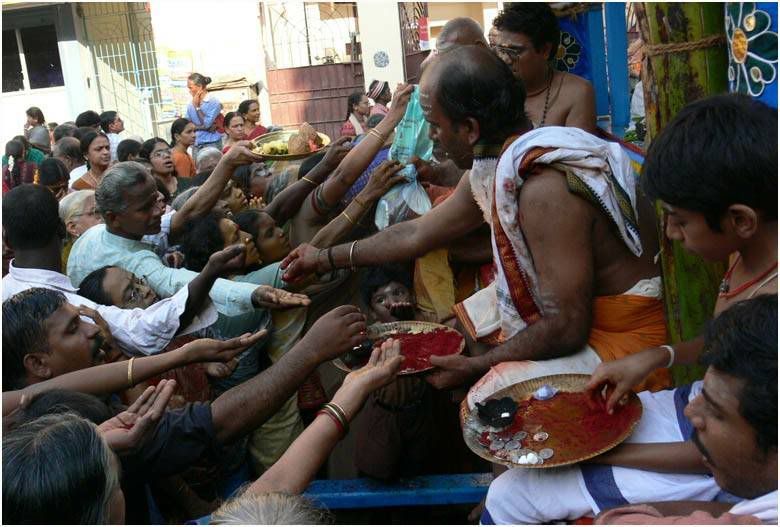 The red powder is kumkum, kungumam in south, applied on the forehead. you get them in shops like these, very colourful, lot of jazz. This is my favourite shop in chennai, never bought anything here, but i have taken pictures many times. there is a row of such shops here.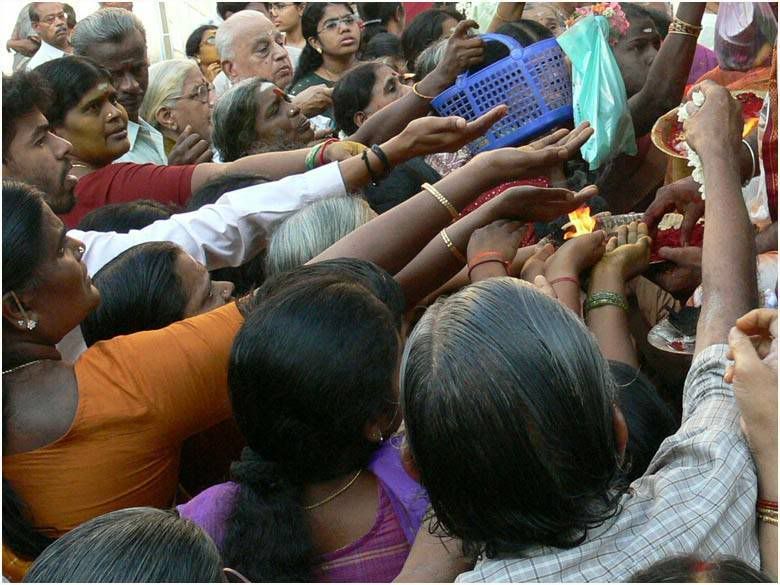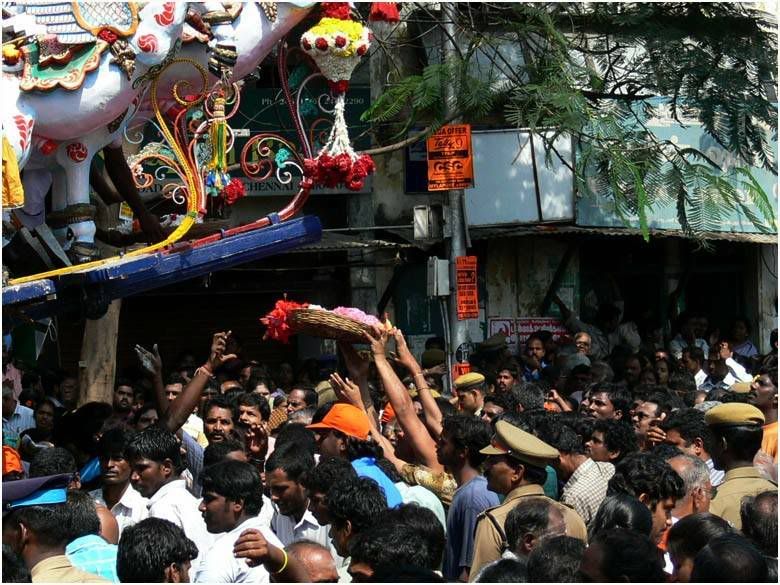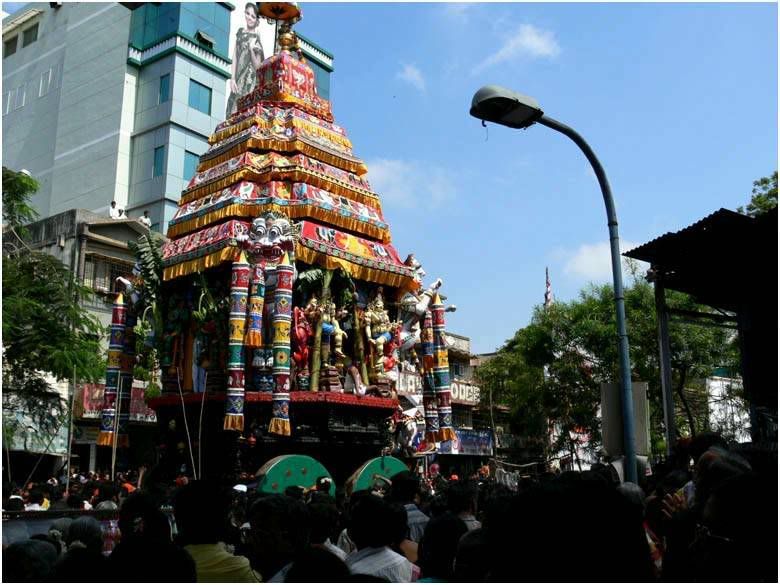 Took these picture in an annual temple festival in my city, Chennai. Finally posting something about Chennai. Takes place in the month of March, it is called ARVATTHIMOOVAR, Arvathimoon is number 63. Please don't ask me what it is, i don't know.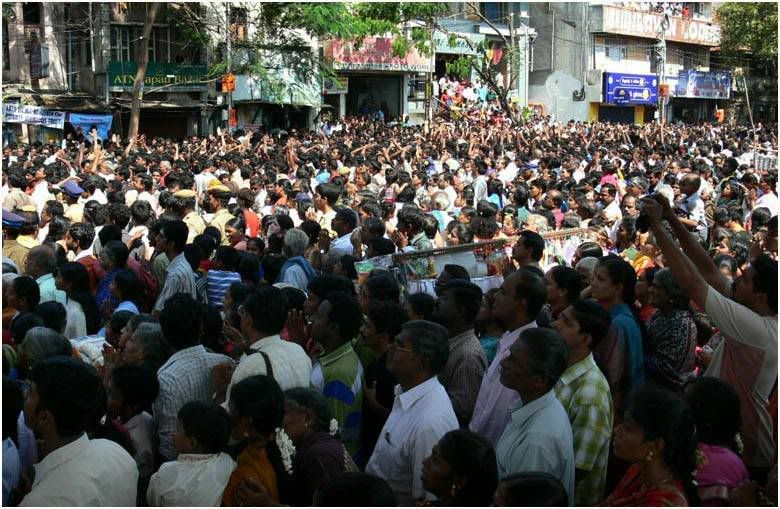 Look at the crowd. Barring a few, none of my friends who live in Chennai have seen this chariot festival. It is not very popular. So many gathered here and it is not very polpular ? Yes.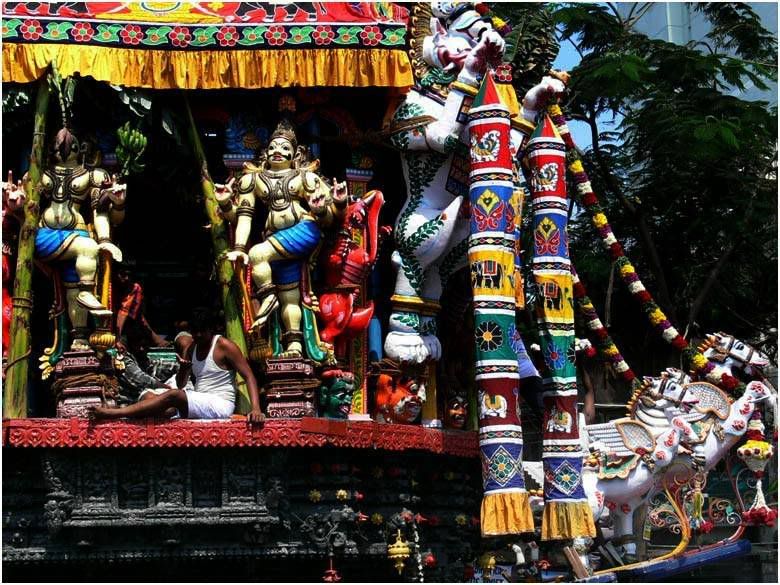 They are different gods
you can ask any of your Indian friends from Chennai
Have you seen AAVATEEMOOVAH ? No no You have to say ARRRRVVATHEEMOOVARRR
What is that ?
a festival in your city, Chennai
please come again
AVAATEEMOOVAH
What is that ?
A festival of a huge Chariot ??
what ?
One whacko has posted some pictures of that festival in his blog.
Sorree ! nev'herd o that.
You ask another friend, AVATEEMOOVAH Do you know AAVATEEMOOVAH ?
Saary Saar I don'tee know waaatee you arrrr taaaaking yabbout.
some have heard but not seen it.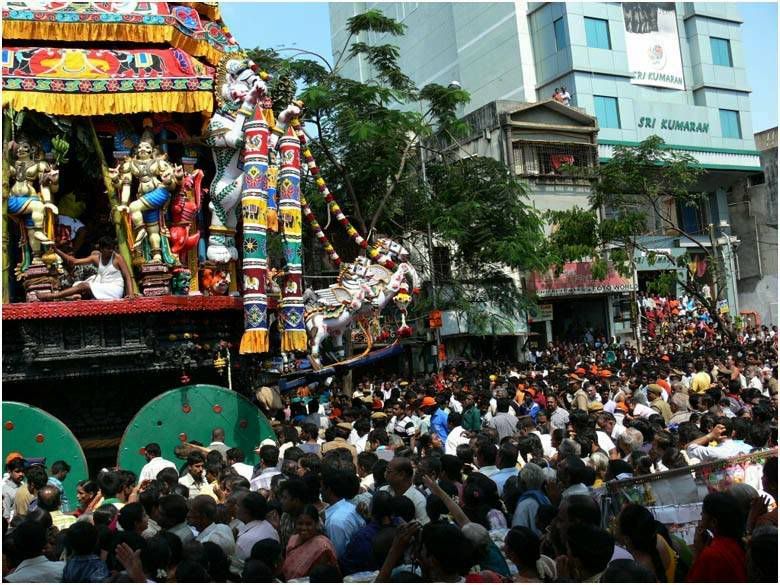 oh ! Not again, this huge chariot can only go straight. It has to make four sharp turns. No, it cannot turn.
Year after year it is an ordeal. This year a bulldozer was called to make the chariot turn. It took nearly an hour to make that turn and i ran out of patience. Tamil Nadu boasts about the best brains in engineering spread all over the world. This huge structure is pulled by people, mostly boys from nearby slums. they have fun doing it. People say they do it out of devotion. I really doubt that, there may be few in the crowd with devotion. i saw kids having lot of fun.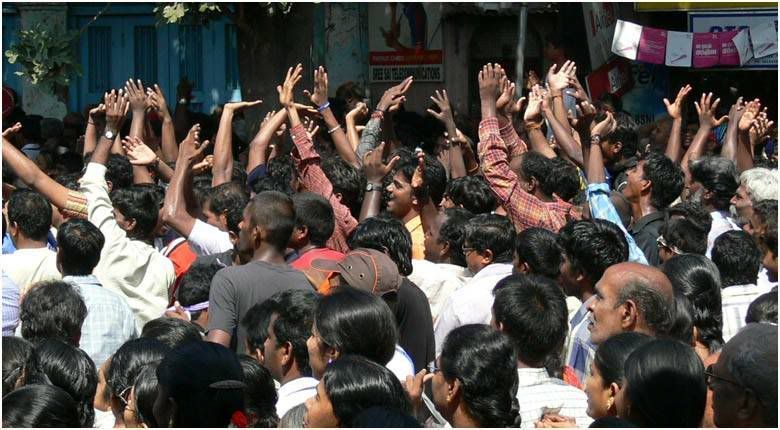 People who know what is happening can't go anywhere near the chariot. Lot of confusion there, hardly any coordination. But this is India, things move somehow. People from rooftops throw buckets of water on people pulling the chariot to beat the summer heat. kids love it. It doesn't rain here much.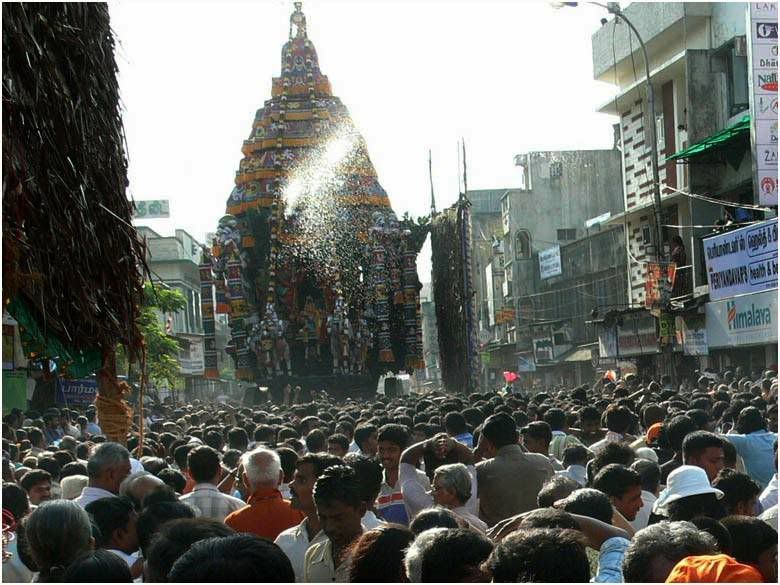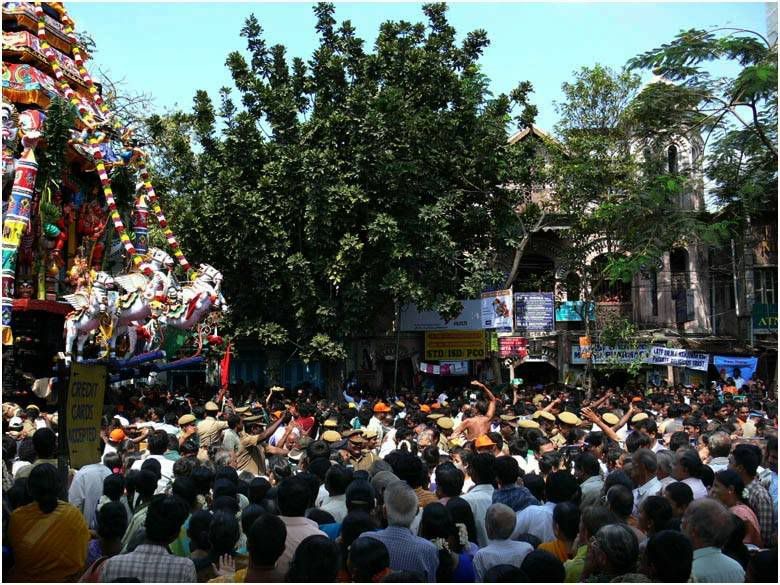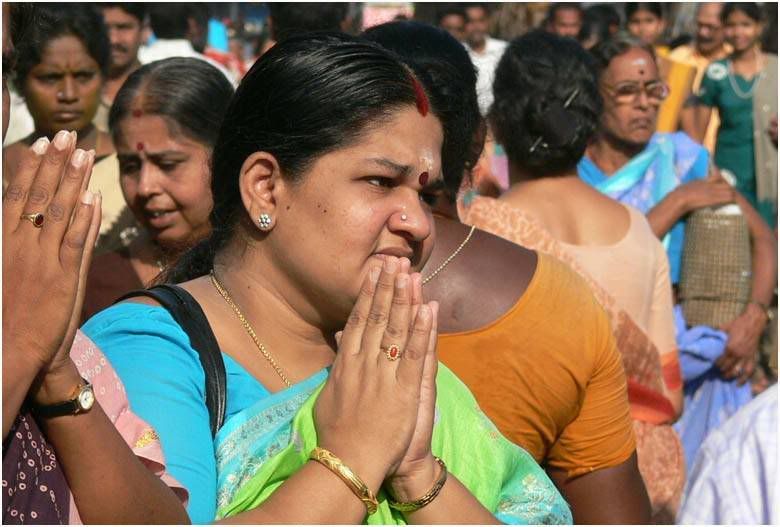 Business oppertunities where people gather. We don't miss them. Nice to see people buying things for children.
Ah i see a child's hand on the baloon. There are lot of cops around and as many numbers of pick pockets too.
Terrific oppertunities for them, hey gypsy lady be careful, don't show your money. Gypsies are very smart anyway.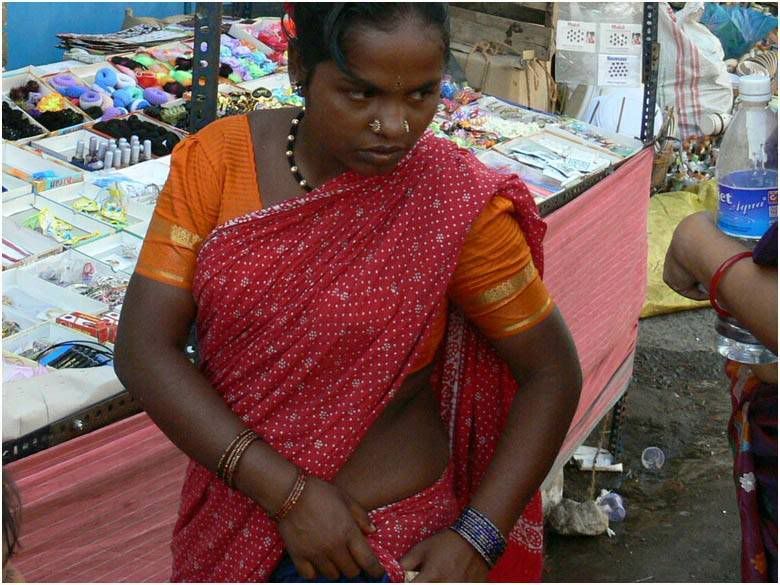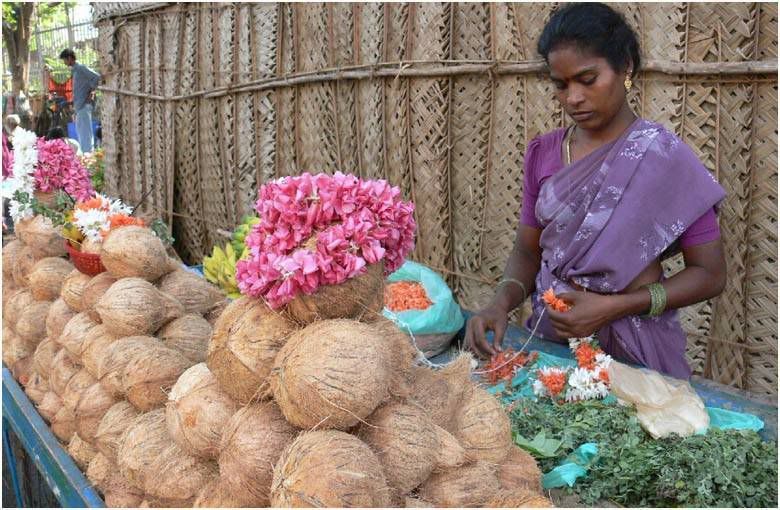 Your faith is her survival. This sweet lady has invested a lot banking on your faith. Where do these coconuts go ? Here they are
.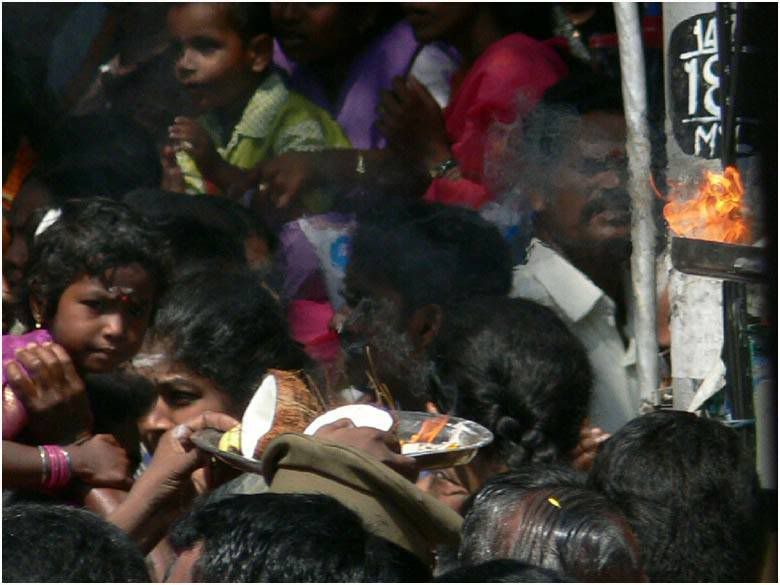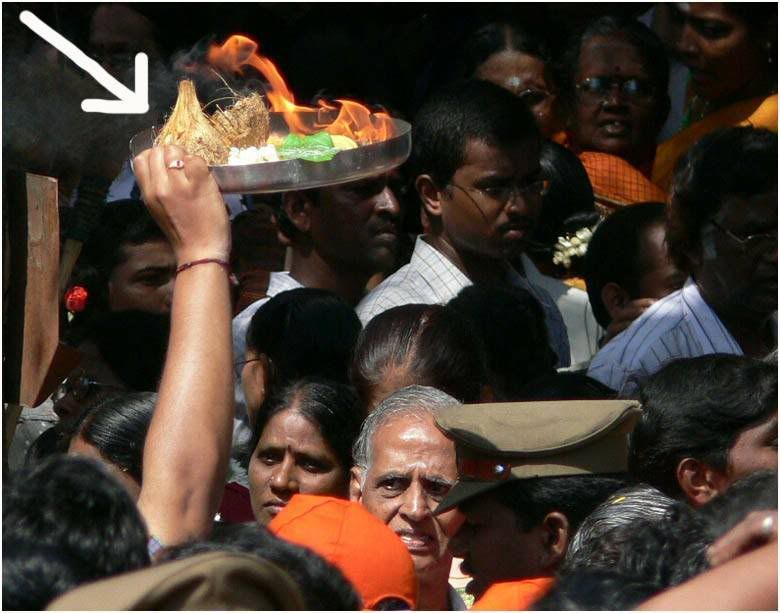 a couple of smaller chariots are in the front as pilots.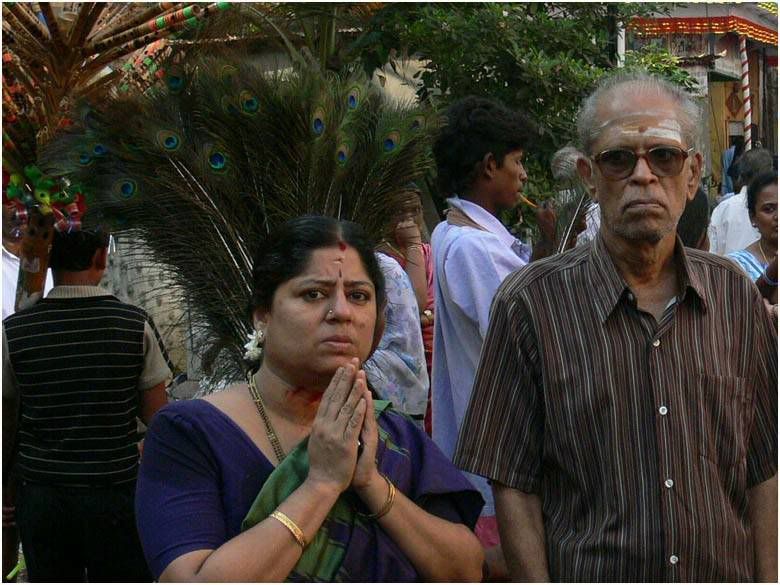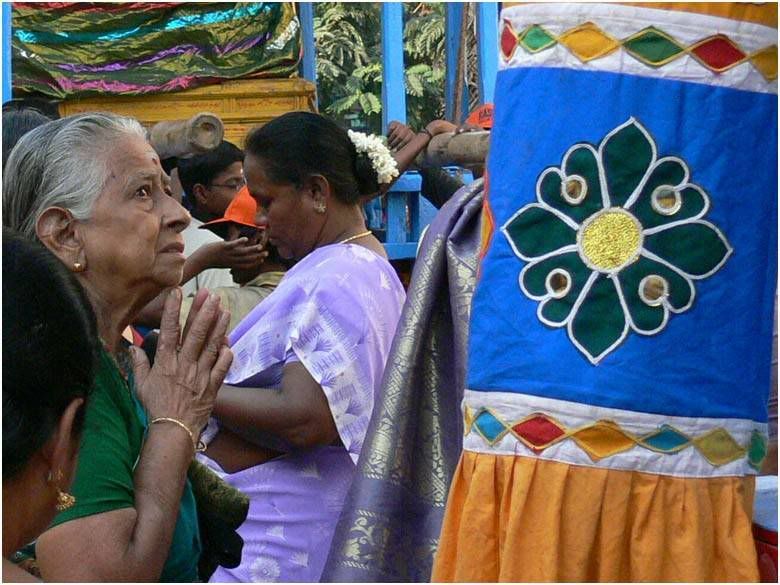 A devilish daughter in law has snatched away my innocent son from me, god please give my son back to me.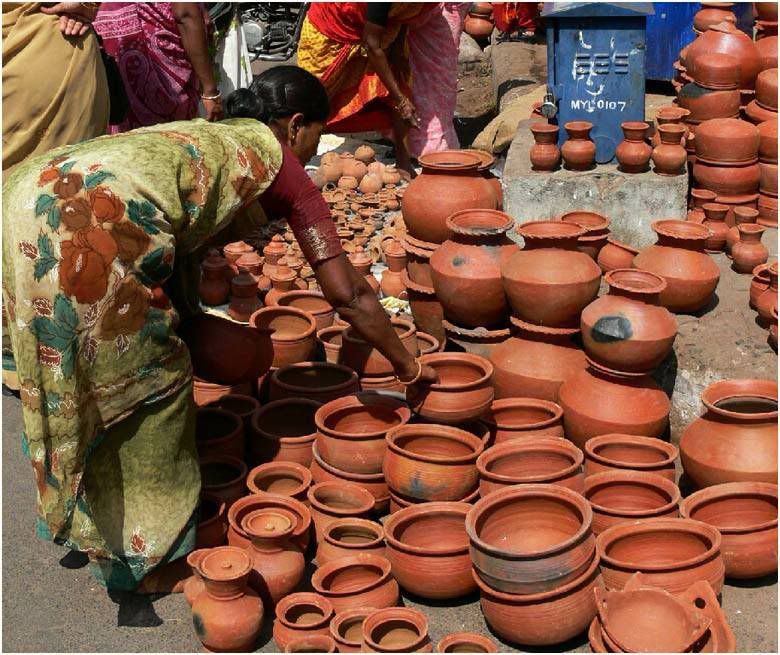 Good to see people buying mud pots, the potters prayers have to be answered too. They have to survive.
PORTRAITS, PASSION GREEN, BLUNT KNIFE blogs are updated.
This is one Humongous post.