This is my sweet friend Nandini lighting the deepams.
Ah ! Hope my American friends enjoyed the Thanksgiving dinners.
Its been a while i know, i am sorry.
Normally i inform before i go somewhere.
No excuses, i was plain lazy.
Very very thoughtless of me.
i am sorry.
i have replied to all my blog friends who were so kind to know about my welfare
i am sorry if i have missed replying to any friend
i was away for sometime
No No, i was not in Jail.
Weddings festivals and weddings again.
Then some work, lot of work, and i was reading a very interesting book.
Ah here is sweet viji, preparing for the Deepavali puja.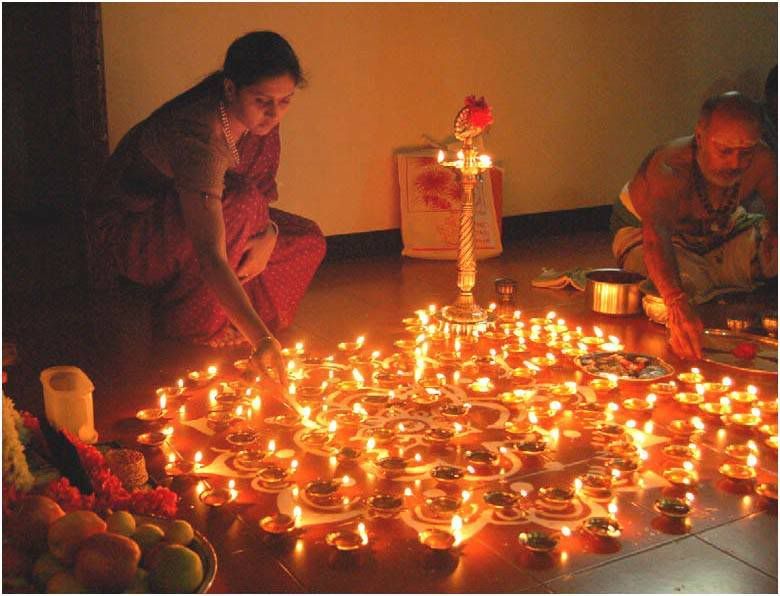 Wedding invitations are not plain invitations, like
please come for my wedding, or please come for my daughter's wedding
In my case its different
I'll break your legs if you don't come.
you don't get angry, you just give a hug and a kiss and say
yes sweet i be there.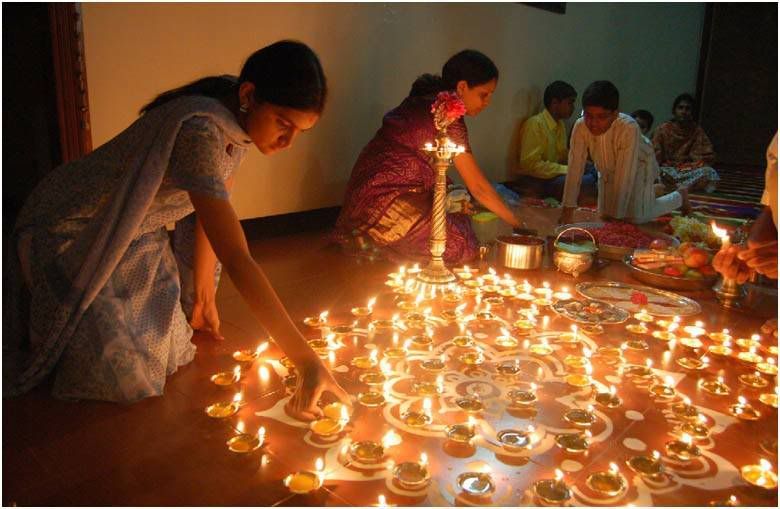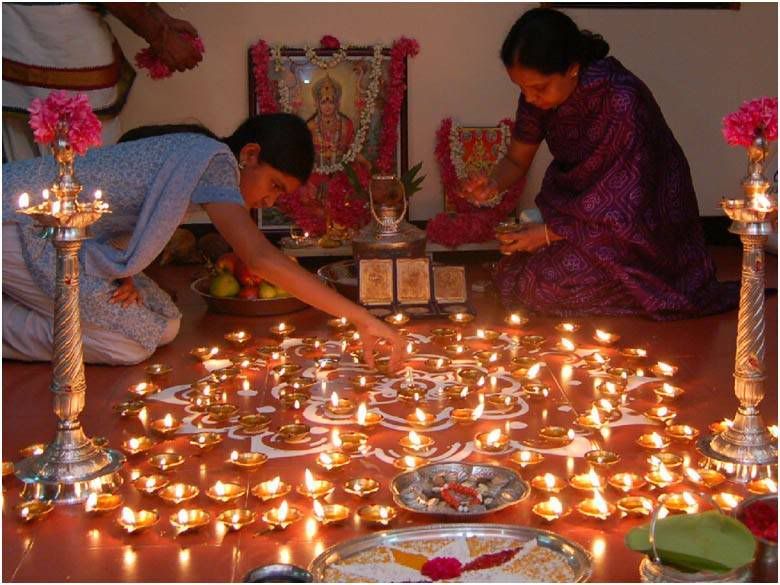 This is lovely Sadhana. she is a very good singer. still in school.
Its such a delight to watch and photograph festivals of India, they are so colourful, what ever be the significance. We have so many festivals and countless holidays. You would wonder when do these people work ?
Holiday or no holiday, i don't work
i just love to watch people enjoying. children wearing colourful clothes. Exchanging sweets and other goodies, oh ! lots of them, lots, they vary from state to state.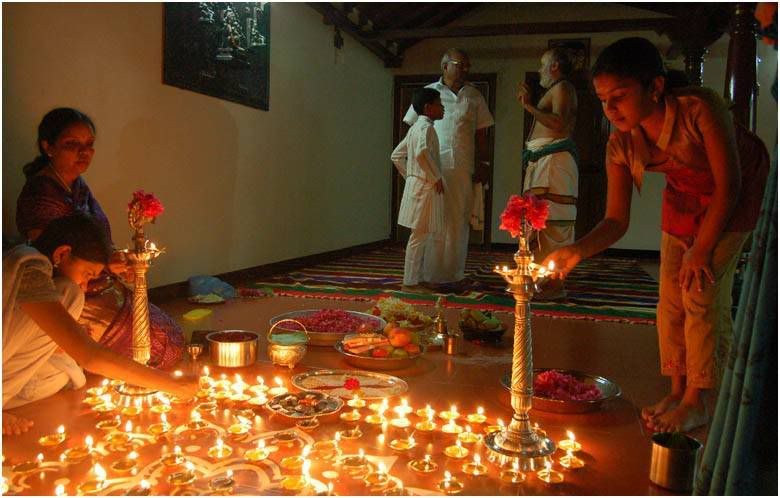 Diwali is what ? Triumph of good over evil ? Don't know what, please check on the net.
But what ever it is, its fun. i love to participate without knowing what i am doing. friends invite me and i go join dem and have fun and eat and eat and eat.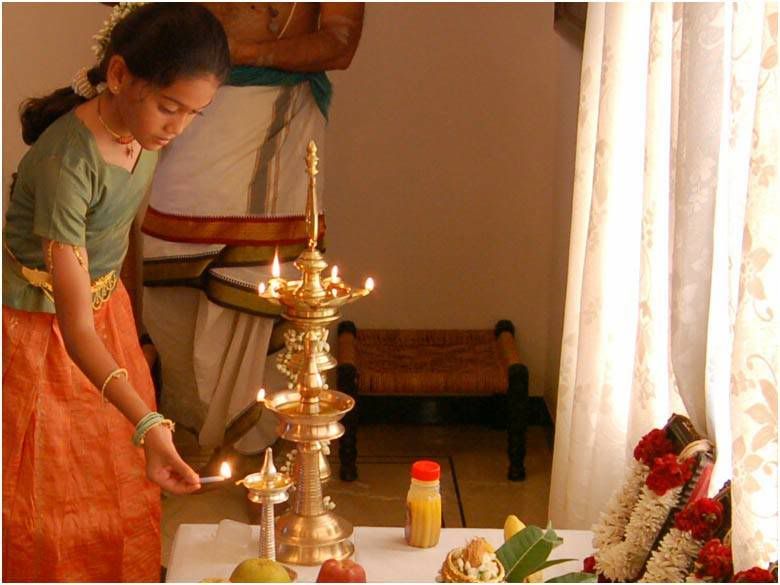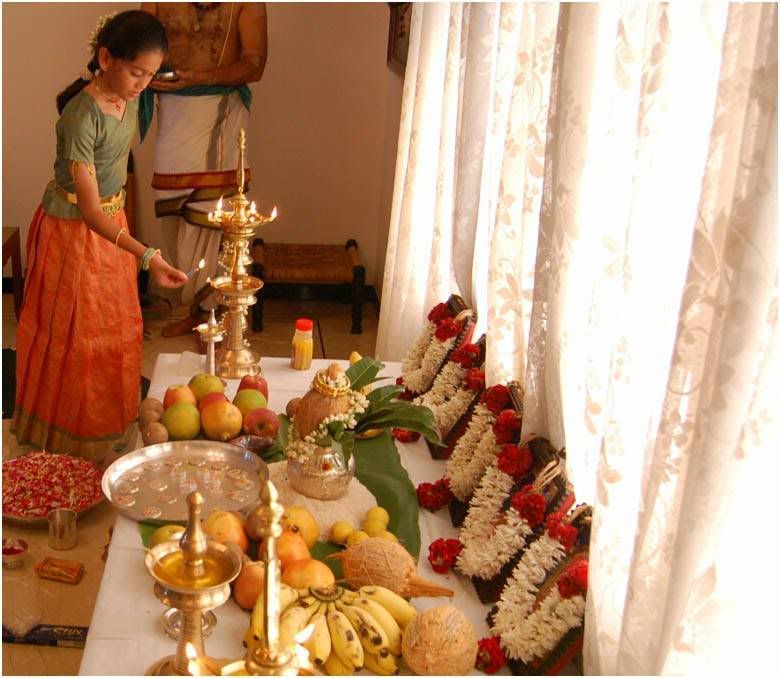 Oh ! She is every one's favourite, she is adddorable Viraj, always smiling, she's a joy ! I love taking her pictures. Here she is lighting deepam, or Kothu vilakku as we call in the south for the Diwali puja. Quite elaborate it is.
Then comes the fun of firing crackers and other fireworks
.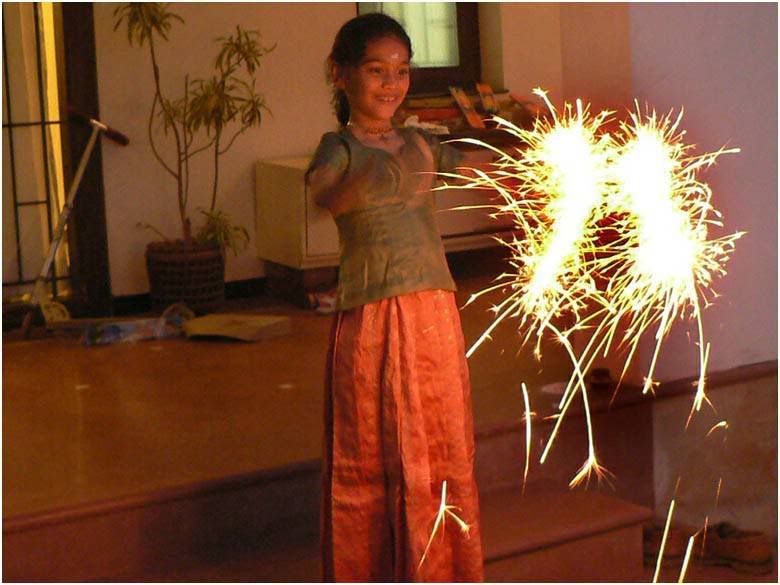 This is Pranav, very loving, very active, soul of the party or the festival.
My friend Balaji helping the children to light up 108 deepams, i do not know the significance of the number 108.
Oh i know what's wrong with me.
Its the lethargy after the festivals and too much eating and eating and eating.
Sadhana and Sarah.
Thank you Mani Balaji, Viji Nandini, Nandita PL, Lacchu, Kalpana, Dhiren, Jaanvi, moms and dads and all the children for all the love i received from you. i had wonderful time. i loved it.
all my love