A blog friend of mine is not well, she is in pain. She has endured a lot of mental suffering in her life and she had the courage to come out of it. Please pray for her. This post is for her well being.
I have no faith, I don't pray, but I wish her a speedy recovery.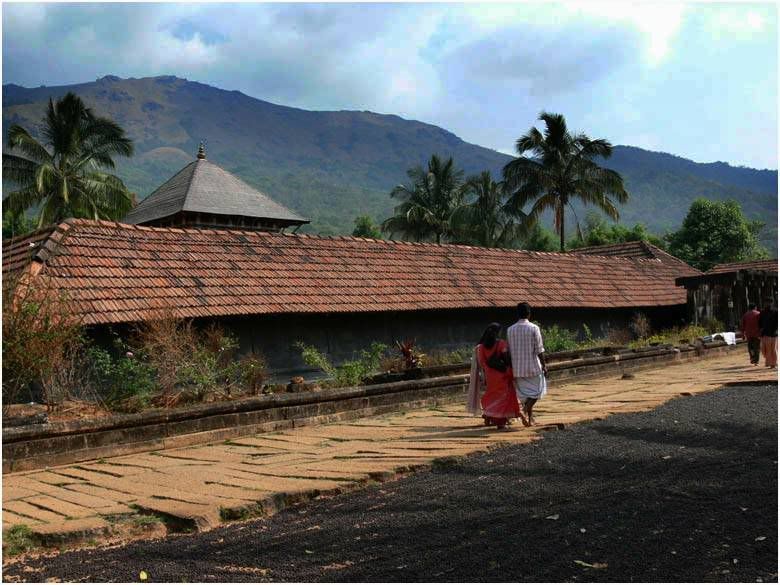 The picture above is Tirnelli Temple, surrounded by hills and forest. Ideal location for a place of worship. This temple has a unique significance. Some pictures were taken last year. This time I went with my friend of nearly 40 years, very dear and close friend Asokan.
This trip was not planned, it just happened. We wanted to go to some villages in Karnataka.
Due to disturbances around Mysore area we decided to go to the neighbouring state of Kerala.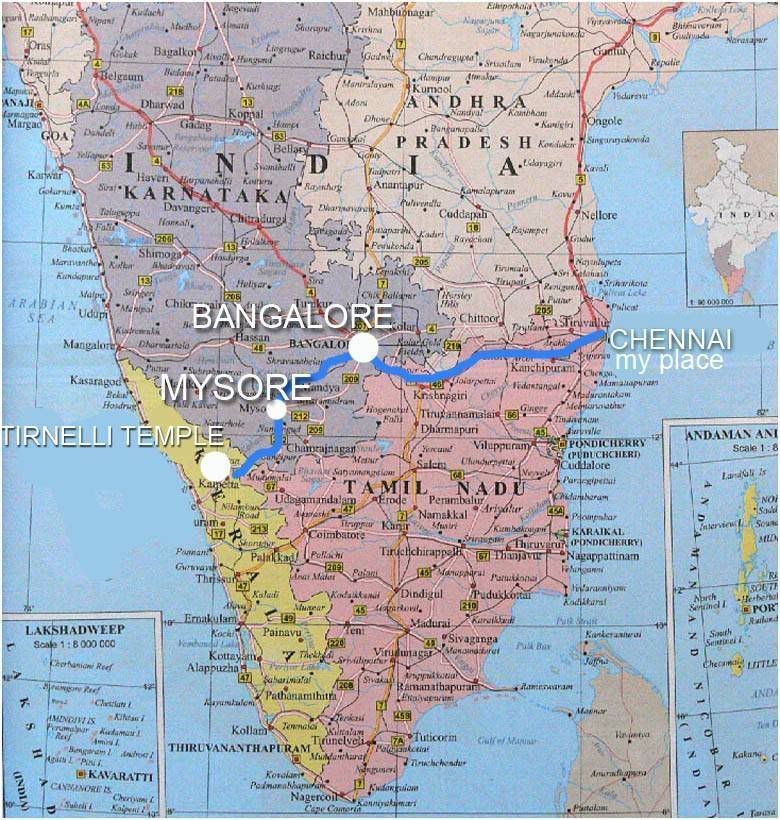 Asokan joined me from Bangalore.
Chennai - Bangalore - Mysore - Mandavadi - Tirnelli Temple.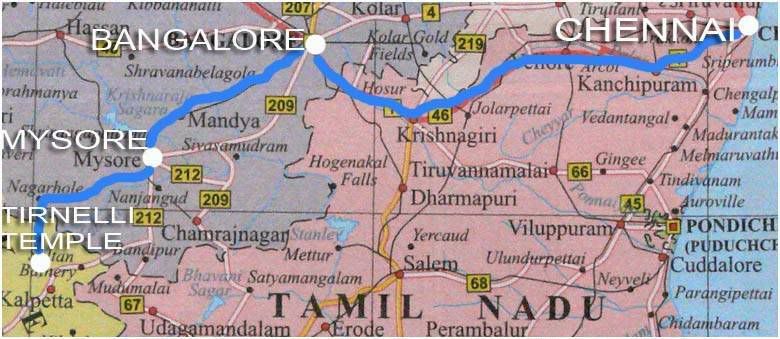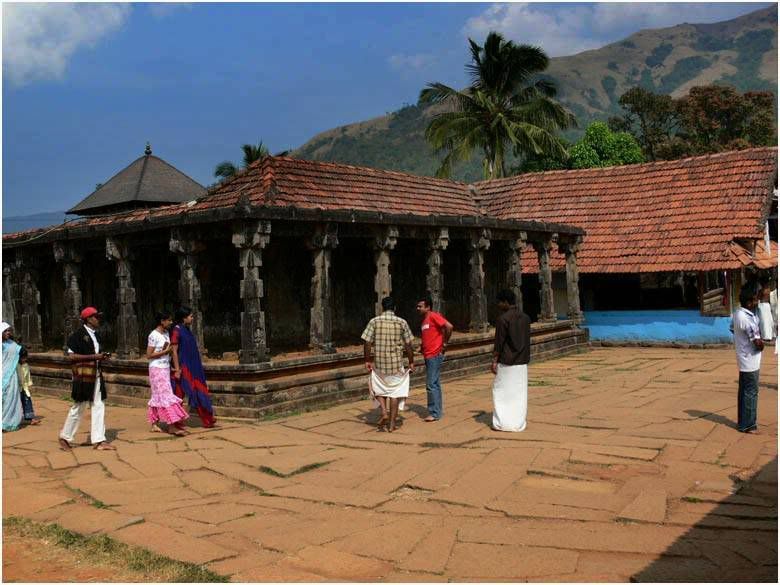 This is very close to my native place of Coorg. You can go by train upto Mysore, then by bus to either Kalpetta (very good road) or to Manandavady ( spine breaking road ) We went to Manandavady from Mysore rattling our bones.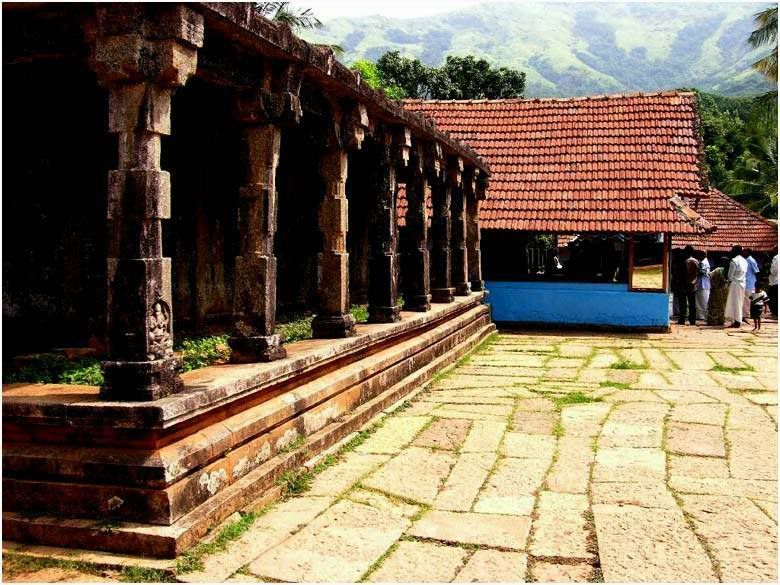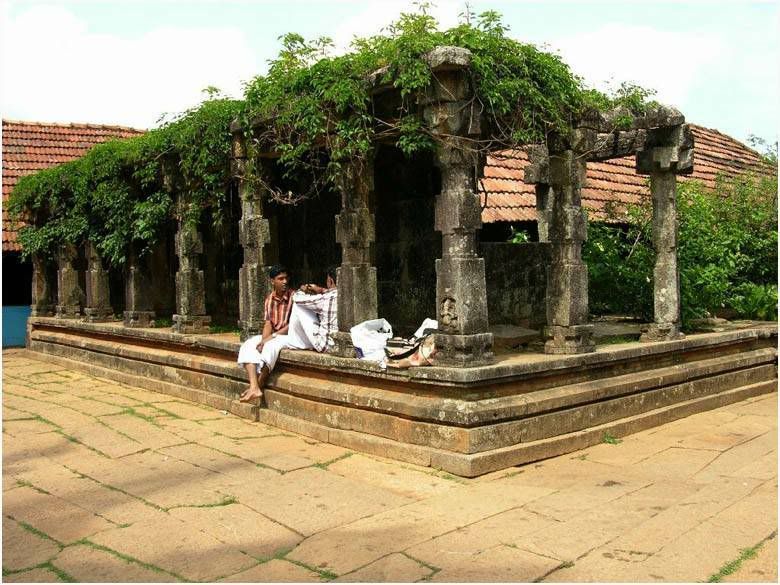 Though completely lacking in devotion, I love going to this temple, alone for the first time, 2nd time with Nirmal and my third, this time with Asokan. Its a pleasant feeling. I love walking around the temple and in the surrounding forest, pretty safe to walk.
Asokan taking a picture in the neighbouring forest.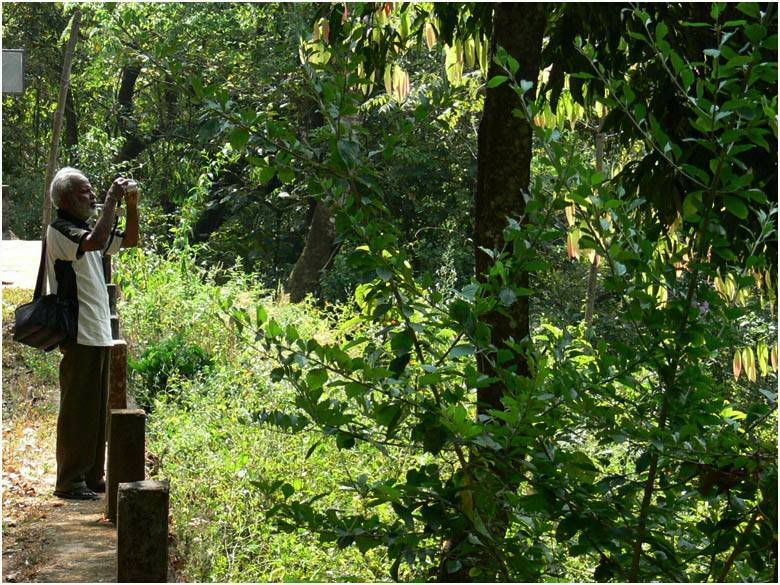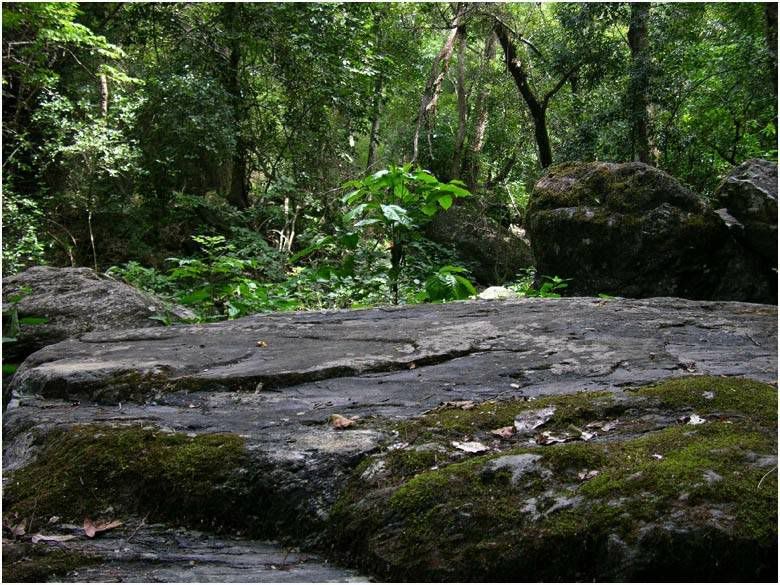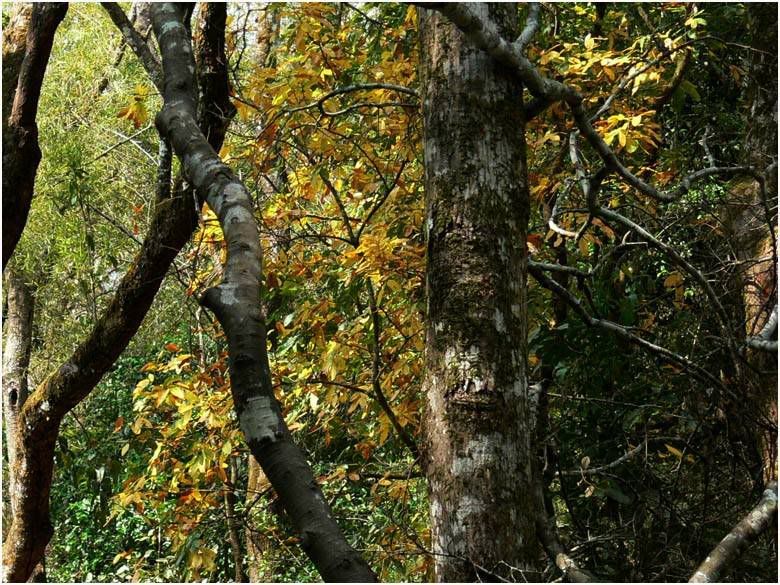 There is a small and beautiful stream flowing through the forest. This is the unique and most pleasant feature of this temple.
This is called Papanashni ( e2dees, please correct me )
Papa, paap (in hindi) Paavam In Tamil is sin. Nashini is perhaps washing away. Papa nashini is washing away the sins.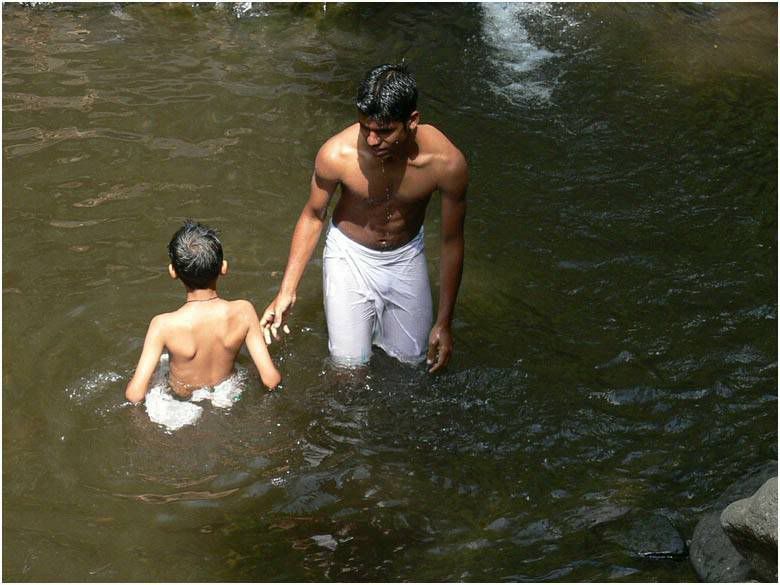 People take a dip in this stream to wash away their sins. It is a ritual followed by a puja which is the most pleasant to watch, perhaps more pleasant to perform.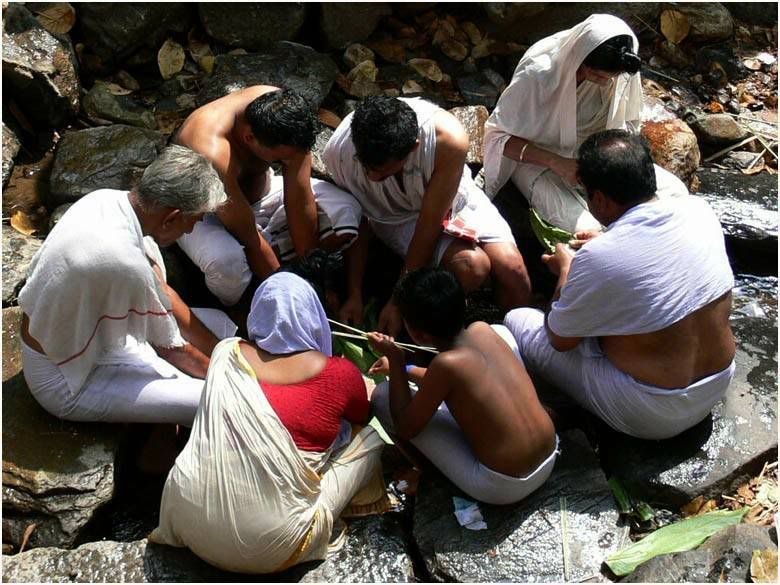 A family has gathered here to wash away their sins and ask for god's forgivance.
Actually I did not know what was happening. Asokan was following the proceedings and explained it to me.
This is how it goes.
There is a pujari (priest) conducting the rituals.
God please forgive our sins, then they wash away the sins of the family, friends, their neighbours
and they ask God to forgive the sins of all human beings of this world and pray for the well being of all of us.
They offer food to nature (birds eat it)
All for the well being of you and me. It was very touching.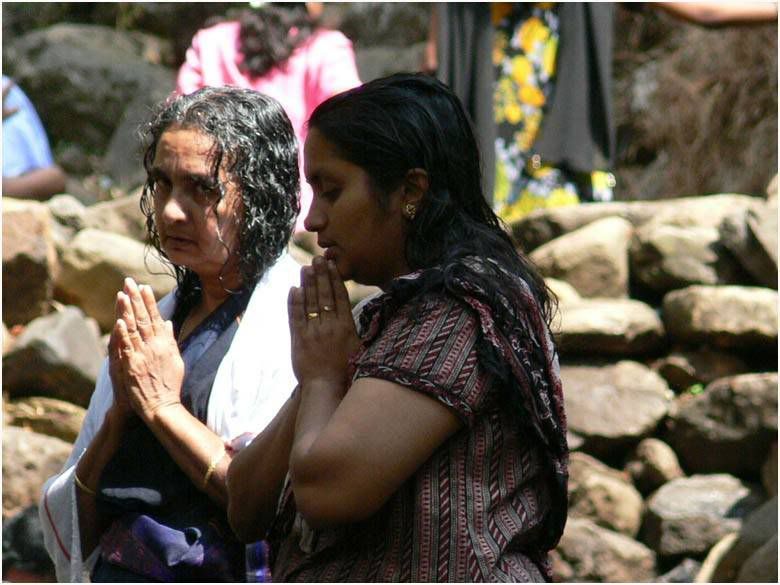 There are people out there who pray for you. You may not know them.
I'll keep my personal views aside.
The prayer for the well being of all human beings may or may not work.
But the sincerity,
seriousness and utmost devotion behind such a prayer is overwhelming. I was touched. These people take the trouble of going to such a remote temple to pray for all of us.
I will not laugh at such rituals in future.
Here Asokan is chatting with the pujari.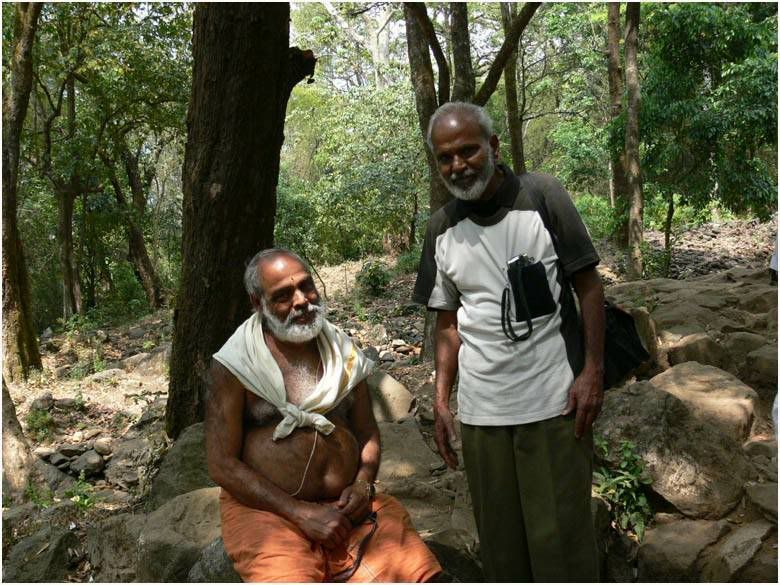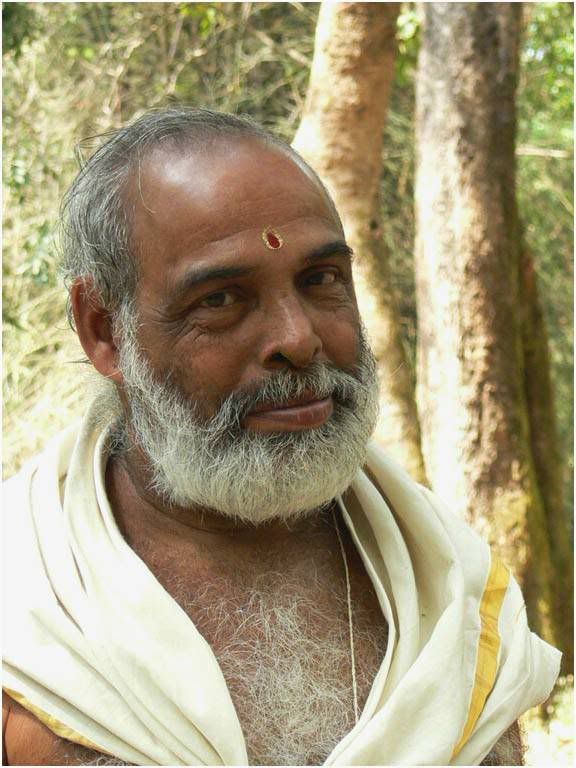 This pujari is 84 years old and still very healthy. I look like his father, 59 I am. As usual I showed him the picture on the small camera screen. Its OK, he said and smiled.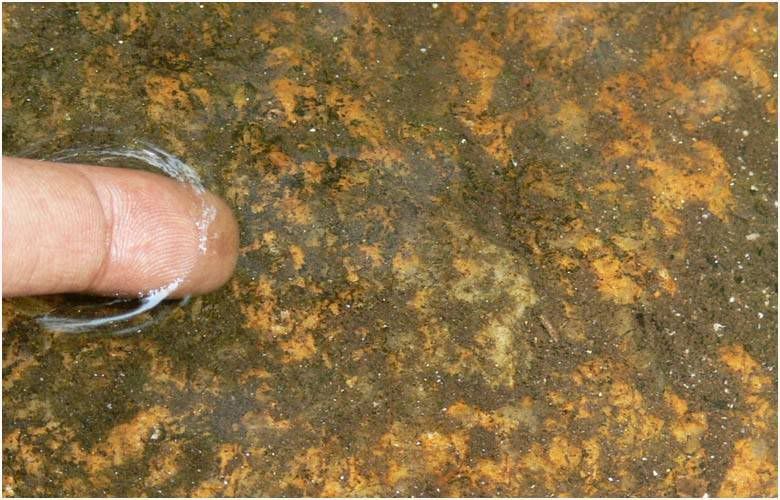 well ! I did not take a dip in the stream but dipped my finger and washed away all the sins my finger committed.
I'll take you there one day.
please pray for my friend
We are not alone, the prayers of unknown people are with us.
Each one of you sincerely wants peace and harmony and prosperity of all living beings of this world.
All my love
Blunt Knife
Wildpic