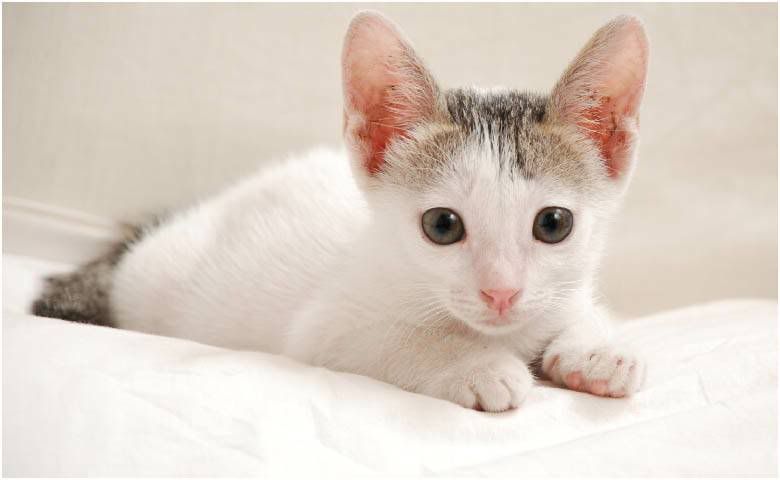 ah aa !
na,
naa, he looks innocent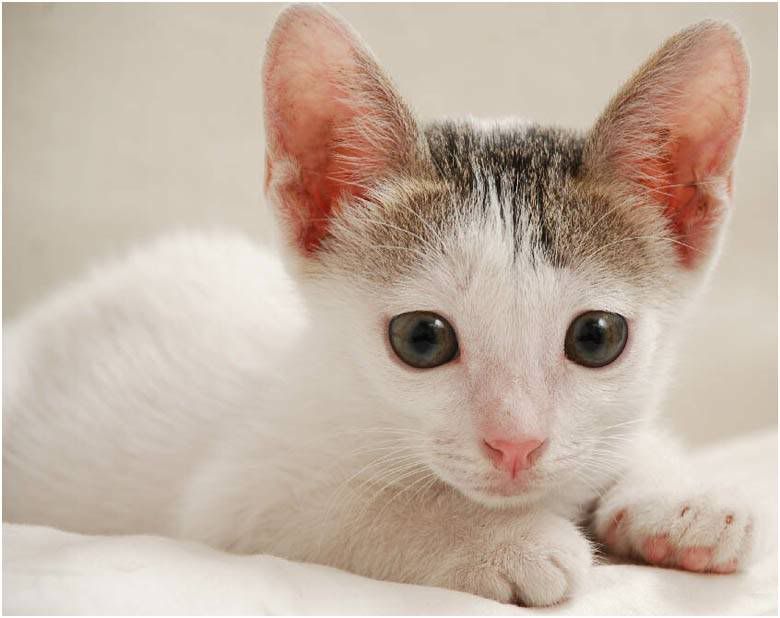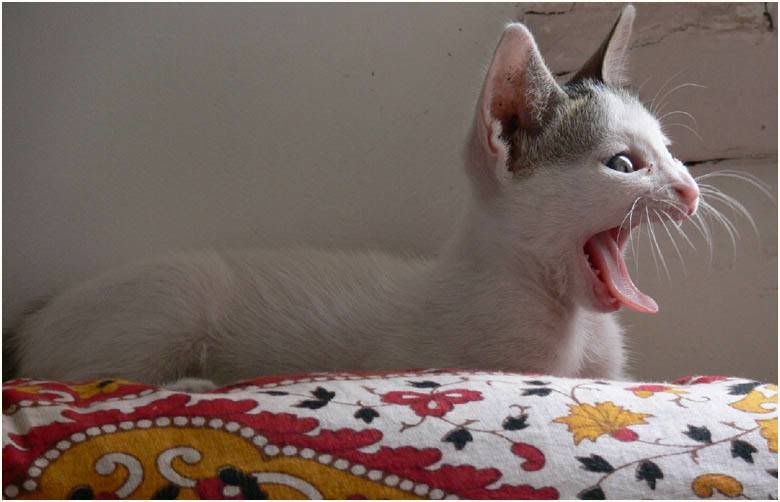 Meet Pandurangan Pillai PhD, makes perfect calculations perfect leaps and jumps, no training, all by himself and now teaching me a thing or two. a motherless kitten, i was his mother, now he is my mother.

And he thinks he owns me.


Ramesh took this picture. i had to feed him with a dropper, it wasn't easy, i thought he may not survive, he badly needed his mother's milk. What i was feeding was barely enough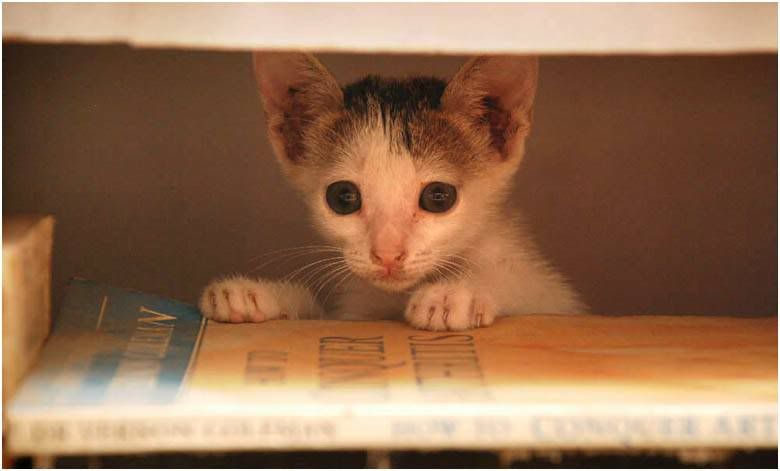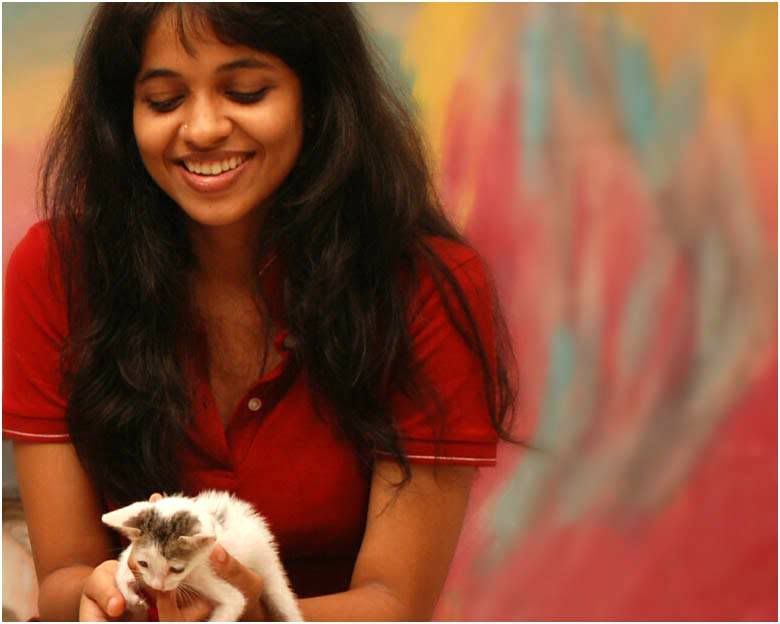 i think this is the first picture i took. So tiny he was, here he is biting Soosha's finger, she said he is a female
i said oh !

then Fiona confirmed that he is a female

i said oh !

i had already named him Pandurangan Pillai its a male name and he was responding when i called.


what if he is a female ? and females stay, males move on, disappear, like my previous cat Ginger, Sweta had named him Ginger, he was borned in my house, disappeard after a year, prolly he camed back looking for me, but i wasn't there, the house wasn't there. my house was demolished and re constructed, took one and a half years.




Ruth's cat is a female but her name is Bishop. Its ok if Pandurangan Pillai turns out to be a female.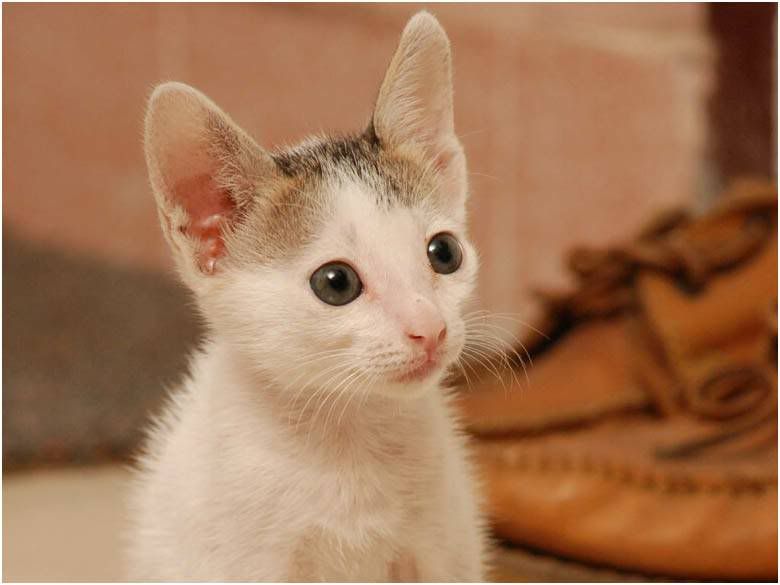 He is trying to climb on to the CPU


Becky and Sathya brought him in a shoe box one night., Becky said he was found abandoned in her colony. Screaming in the rain.

What is it ? i asked her when i saw the shoe box

' KITTANN unkill ' said Becky with her chubby smile, i was more shocked to see how tall Becky had grown.

Sathya had already called me saying she's bringing a kitten. i couldn't hear her as i was crossing the road, heavy traffic. i reached home fast.

One look and i knew that he is not going to survive, barely a couple of days old, He needed his mother's milk to survive.


i said nothing, i couldn't disappoint Becky and Sathya, Now it was up to me to take good care of him and make him survive for a week.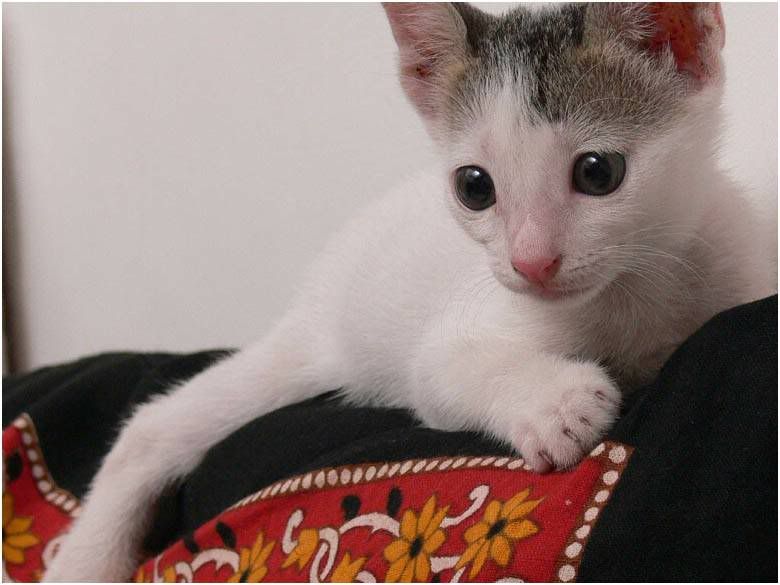 Kuppuchaami camed said he is a female.

Dhroov said he looks like a female but behaves like a male.

oh !


He is playing with Priyanka here, i call her Kuppuchaami.
PPP was picking up, but still i had to feed him with a dropper, only milk so far, no semi solids. Suresh brought him a Tin of baby food . He wouldn't take it, had to force feed him with a spoon. This gave him some energy,.
i think too much energy.
That is still a problem, became hyperactive

he bites my toes, nibbles actually.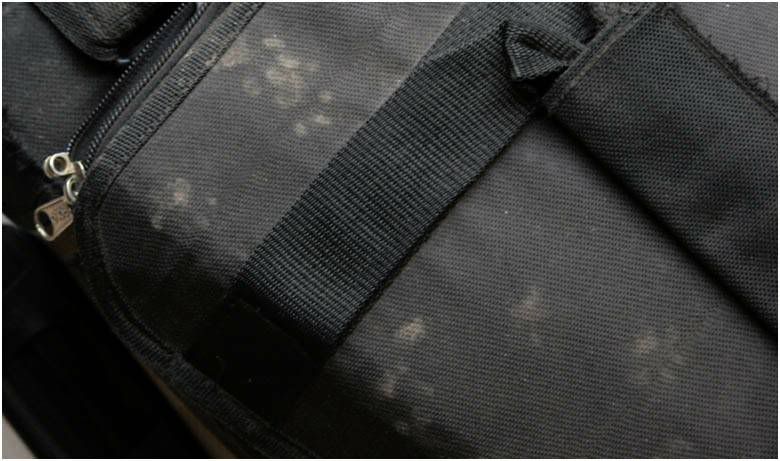 Ah Haa ! kaal marks (foot prints in Tamil) on my camera bag, he was trying to steal my camera and run away to China, i caught him red handed, i had the evidence, i took him to the court.

He engaged a good lawyer, i am a poor man, i couldn't afford one as i had solid unshakable evidence.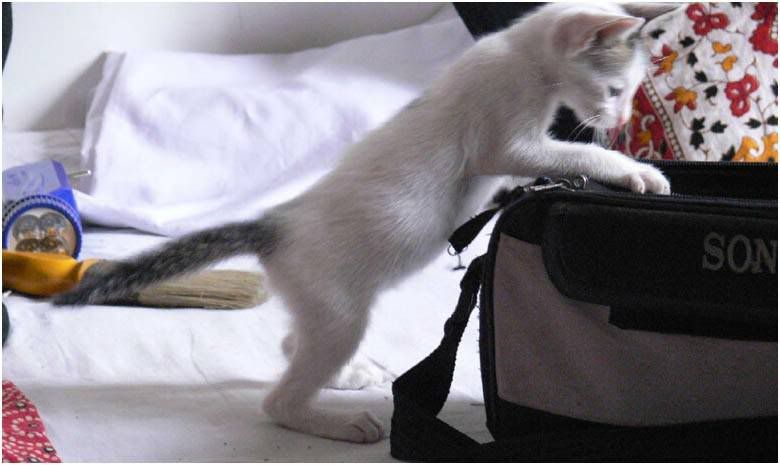 Do you carry fish in your camera bag ? his lawyer asked


i carry my camera, why would i carry fish ? i am not a cat.

there your honour !

Down came the judge's hammer ' Case dismmissed'

i lost the case.

i had all the evidence


any way, i have some more stuff on him, i can blackmail him later on.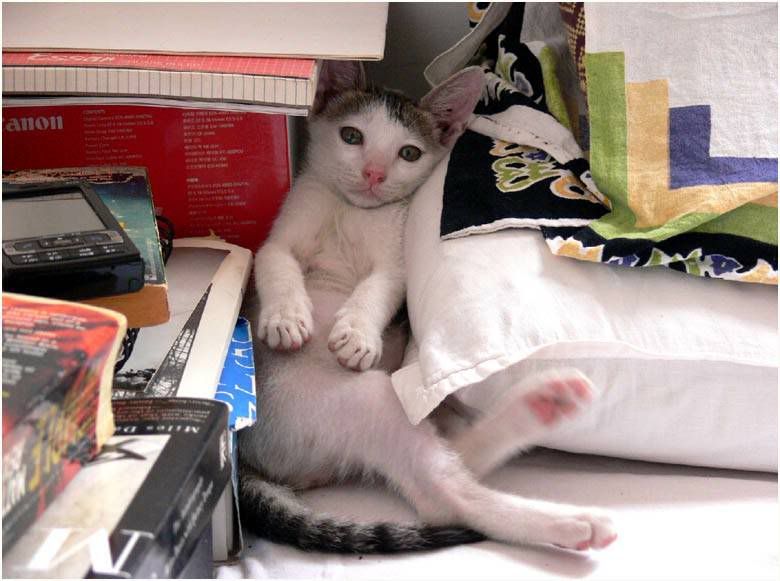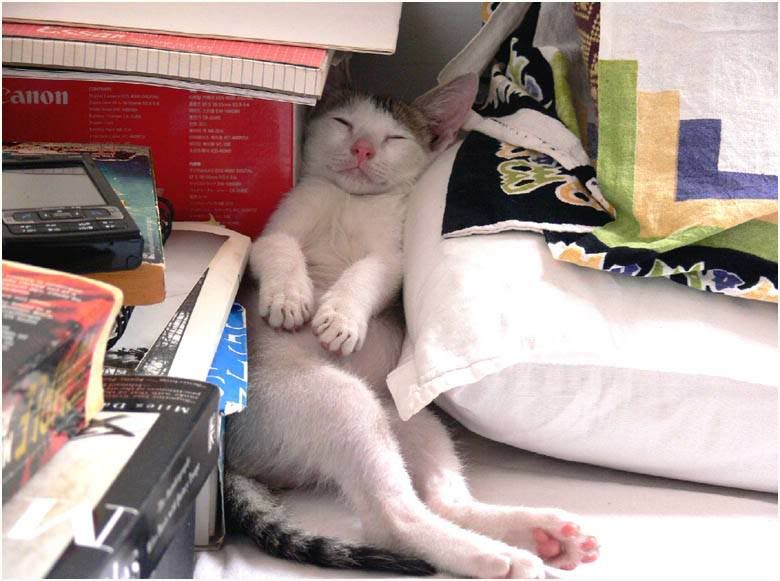 Makes himself comfortable where ever he pleases, Looks at me then closes his eyes saying do not disturb.

i have to adjust Here he is sleeping behind the monitor. This is a recent picture.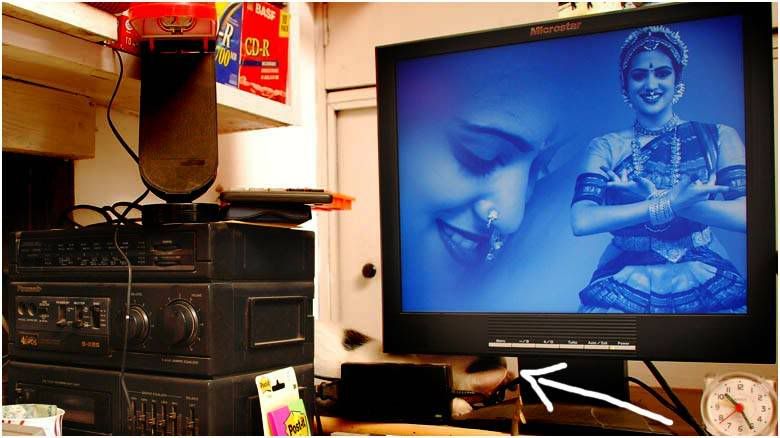 oh ! thats Tippanna on the screen saver. Now he is watching me type, trying to catch my fingers. He'll go downstairs now to my sister's place. Loves hanging around there, kitchen smell, gets goodies, fish, chicken and all, nothing for him here. Walks all around the place, on the keyboard shutting down the system sometimes, looking for a mouse ?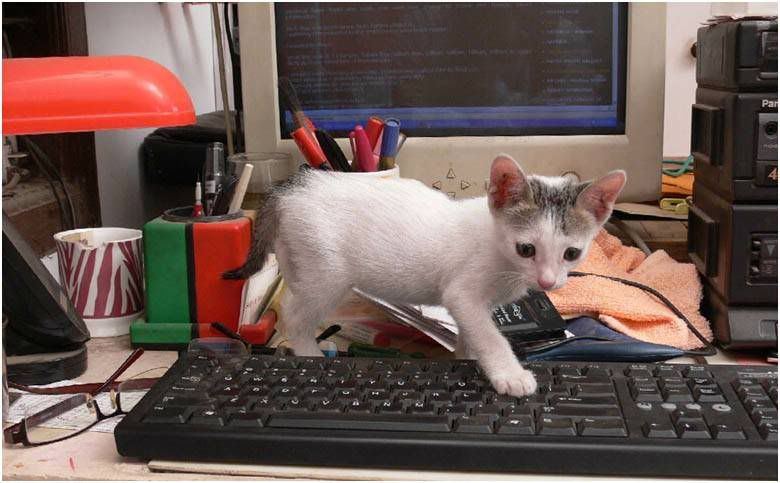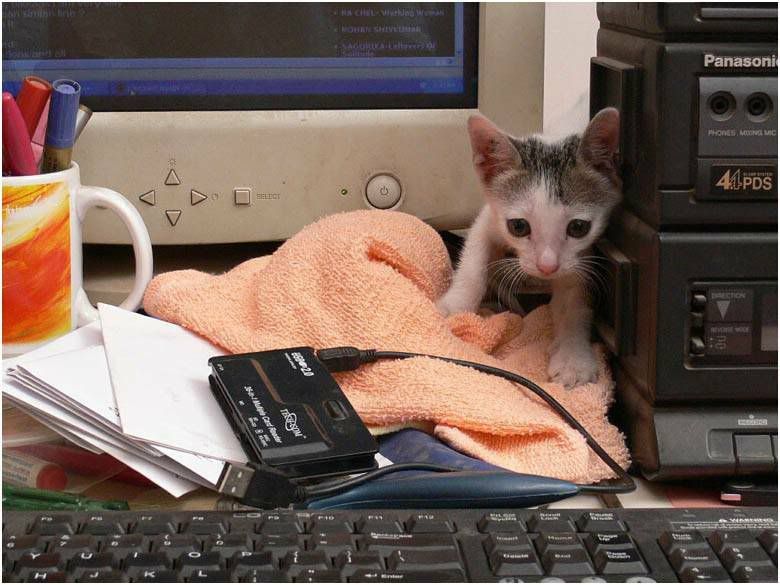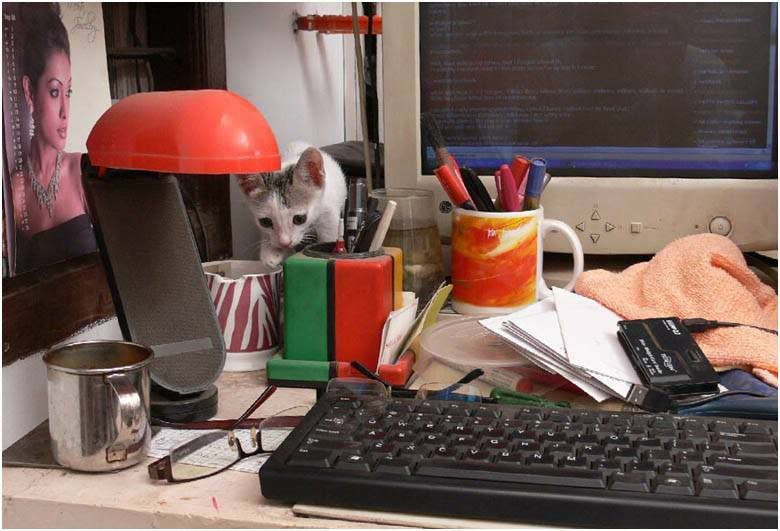 oh what a messy table ! i tidy up sometimes, when chokrees come, not to impress them but out of fear, they start cleaning up, oh deeah ! they puttees my tings heres and theres an i keep churrching and churrching for my tings

an i can't find dem.

Pandurangan Pillai is not impressed with my work, but he watched me one day with great admiration when i was pushing the stagnant rain water on the terrace towards the drain pipes


i scream at him when he walks on the keyboard and he runs behind the monitor, see how he is looking at me, planning his next mischeif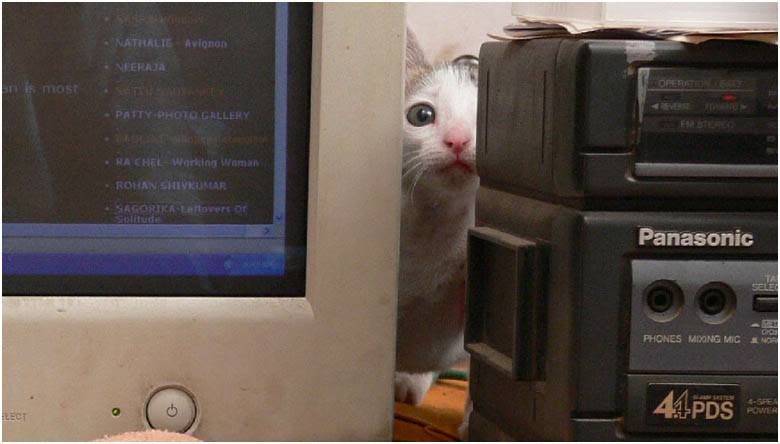 i call him and he comes running always, and he knows how to humiliate me when friends are around

When i want to show off

'Abey hoye Panduvey......... idhar aa beh' (come here)

He doesn't even look at me, i simply don't exist for him, my friends say i have to be thankful that he is not suing me.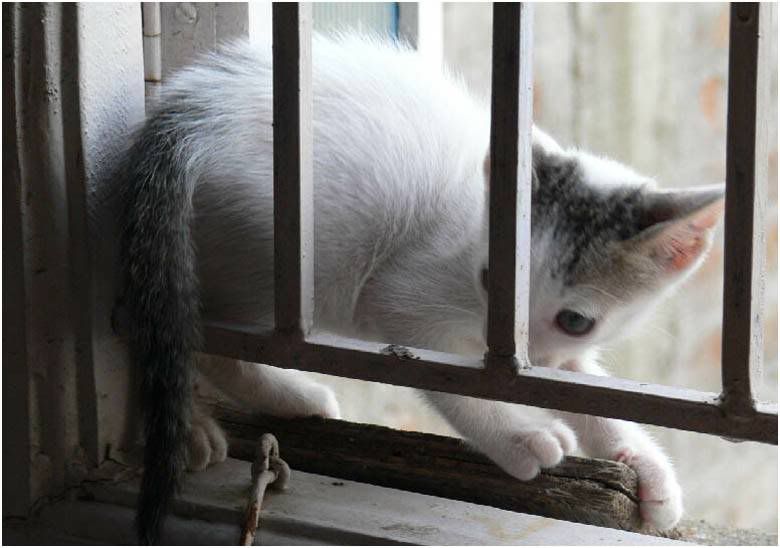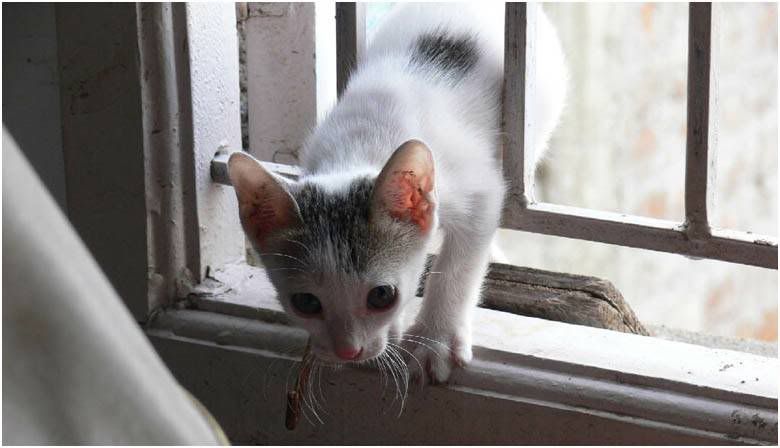 I have not given him any freedom so far, he loves going out of the window and i panic, there are bigger cats lurking around who would cut him to pieces, literally. His world is only my room on the terrace and the first floor sister's place, never allowed him to the ground floor. i leave him at my sister's place when i go traveling or i lock him up if i go out for a couple of hours. i can't hold him now as he escaped through the ground floor gates, Salomi, the first floor girl caught him on the street and brought him back, he is too young to be let out on his own, still a kitten, behaves like an adult sometimes when he is brooding or watching me work.

He has growed big nows and heavier, still difficult to catch him.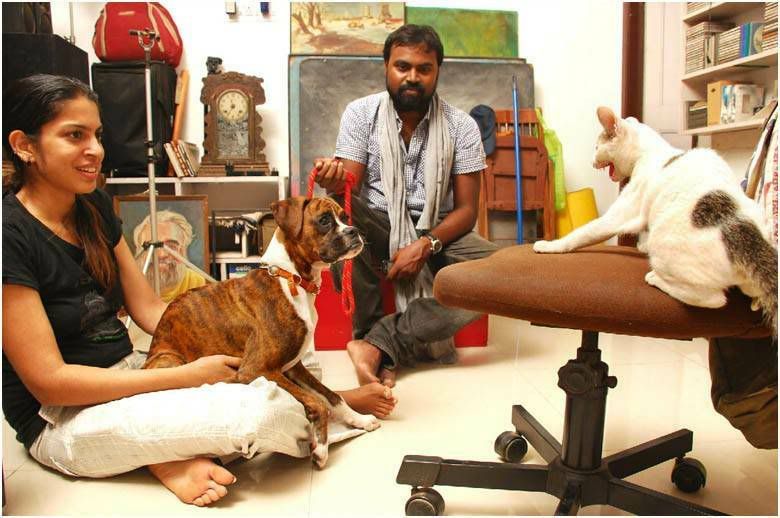 Priyanka brought Karpura Sundari ( Black beauty) a female Boxer pup juss two months old, younger than Panduranga Pillai. He watched her for a long time from a distance, never seen a dog before, suddenly decided to scare Karpura Sundari, but she turned out to be wise and remained calm.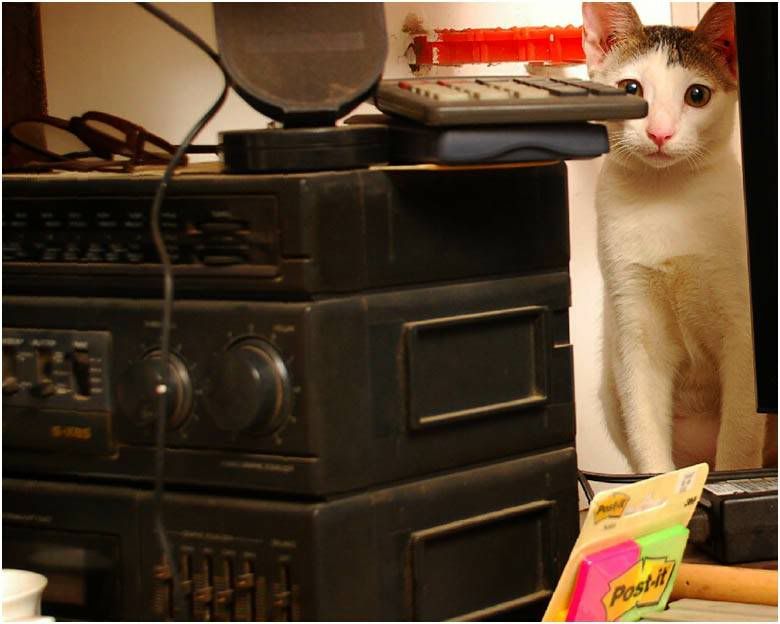 Is he thinking of taking over my blog ? may be, like corporate take overs. Perhaps you'd like my blog under his management, perhaps my blog will no longer be depressing and annoying.

Here he is playing with a kitten toy oofie sent. He loves it.


oh, Finally, He is a male
Is he ?


i am fine, recovering slowly, 90% fine, still no doctors. have gained one kilo, 55 kilos now i am. have to put on three more kilos to get back what i lost.

Friends are advising me to stuff rocks in my pockets when i go out to prevent me from getting blown away with the wind.

Not writing what i had to write, have no strength to engage myself in any controversy or debates. Some more pleasant posts to come. i'll update my other blogs in a cuppal of days and pull dem out of cold storage.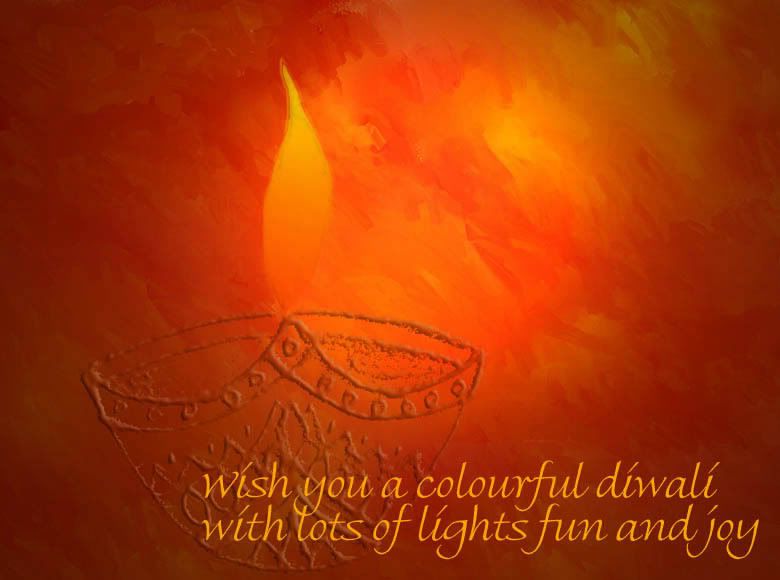 Happy Diwali to all of you, Be safe, please don't spend much on fire works. Its fun but its waste of money, more over the Sivakasi fire works manufacturers still employ child labour. Thankfully the sale of fire works is declining every year.


All my love.