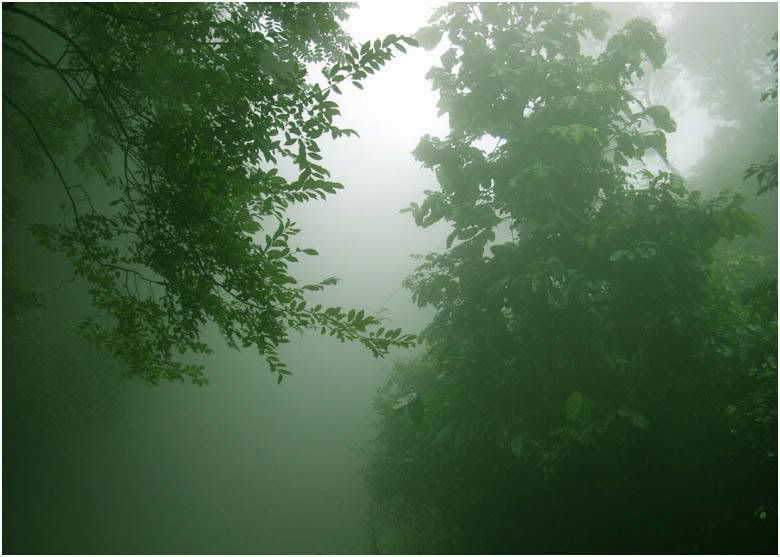 I was born in a forest but that doesn't give me any authority to write about forests as I have lived in a city all my life. The forest where I was born is no longer there. It has disappeared.
40% of India was forest in 1947, Now its 3%
Yes THREE PERCENT is all that is left now.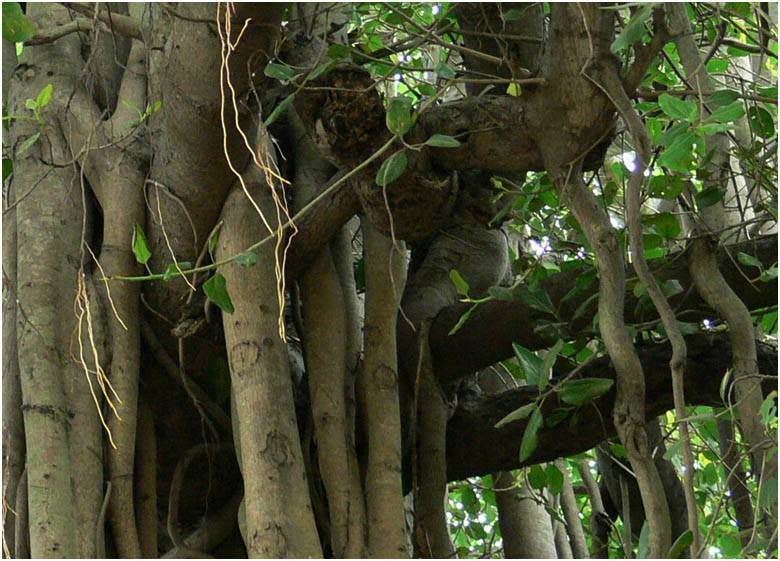 I spend lot of time in forests of Kerala Tamil Nadu and Karnataka. After seeing massive deforestation in Himachal, Uttaranchal, Nepal I have stopped going for Himalayan treks, it is quite depressing. what I say is based on my observation and what I feel. I am not a scientist.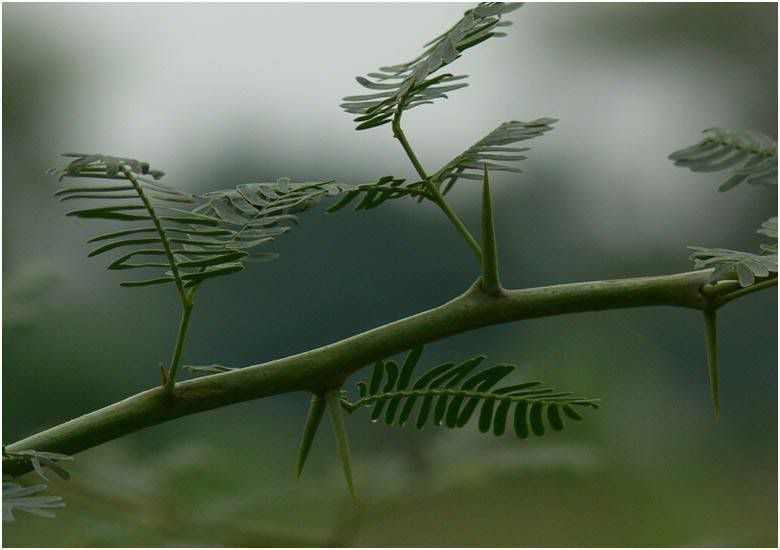 Thorny bush !
Is nature unkind to us ?
We have not understood nature fully, It doesn't want us to enter the forest and cause any damage. But nature doesn't have any answer to our bulldozers. We have bulldozed our way into the forest.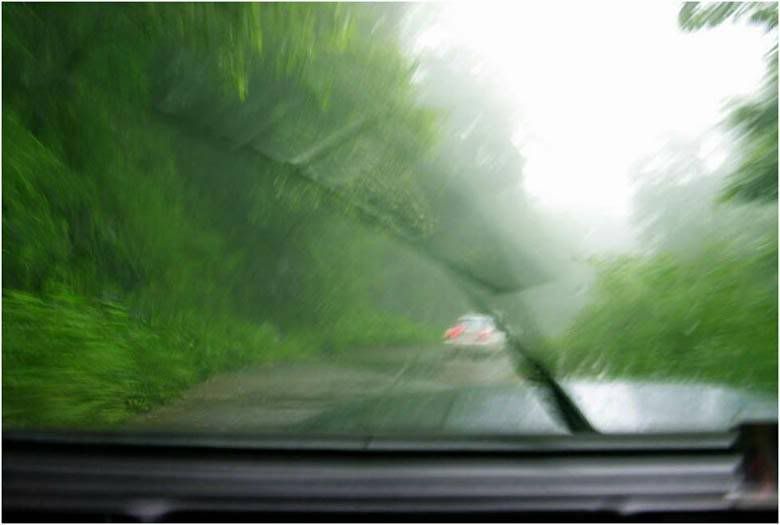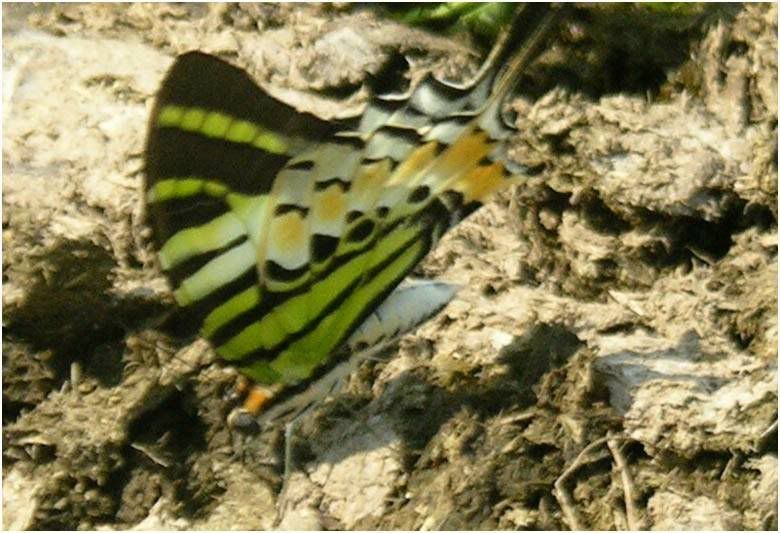 Sword butterfly on Elephant dung
There is absolutely no waste in Nature.
It has a perfect waste management system, perfectly balanced.
Waste of species A is the resource for species B.
The environmentalists have been on tree planting and forest creating drive from past 30-40 years.
Has the global warming come down ?
Forest is a highly complex network. We can't create a forest by planting thousands of trees and having some friendly animals running free. You can call that a plantation or a park.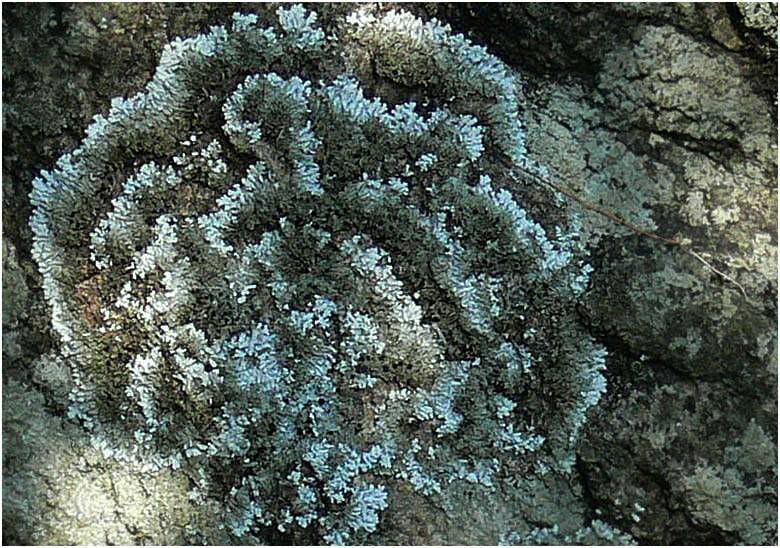 A forest is not made by trees alone. It is made by millions and millions of micro organisms visible and invisible, like bacteria, fungi, algae, protozoa, nematodes, earthworms, and all kinds of insects above and below the soil. Out of these, bacteria and fungi constitute about 80%, This is a highly complex interdependent network.
I avoid taking my friends on my forest treks. I don't go there to enjoy any tranquility.
There is no tranquility in a forest.
You'll observe million times more activity than you'd find in New York city. I am more alret in a forest than crossing a busy road, a pair of eyes are not enough. Something is always creeping under my t shirt and I can't see it.
I don't belong there, I am an intruder.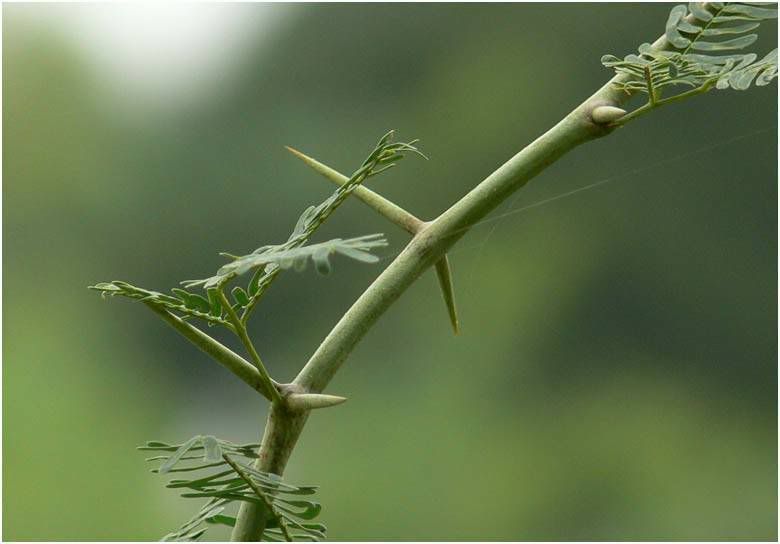 When I come back to my base its a ritual to pull out leeches stuck on my body drinking my blood. Its so fascinating to study leeches. They have no eyes, they sense body heat and they know where you are and leap on you and crawl under your dress.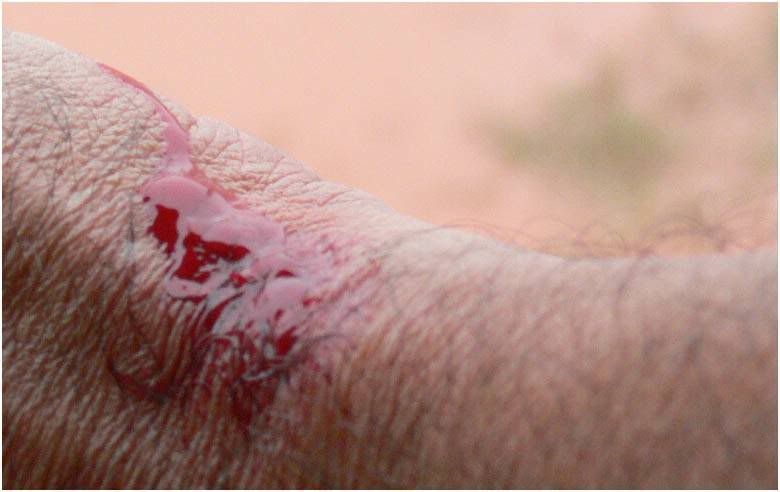 This is my hand after a leech bite. They secrete an anti coagulant and blood keeps oozing out for nearly half an hour.
The best part is you are completely unaware that ten or twelve leeches are drinking your blood. Leech bite is less harmful than a mosquito bite, actually not harmful at all.
There is no peace in a forest. There is a constant struggle for survival going on at all levels, most of it is invisible. Its fascinating, at times scary
This is what I feel would happen to artificially created forests in a tropical country.
Waste of species A is the resource for species B. In the absence of species B, waste of species A piles up. Nature has to come up with some micro organisms to dispose that waste piling up. It may take years. The new organism may or may not be friendly. If it is not friendly and if they multiply rapidly we have a situation. One of the adavantages of genetic engineering is, it helps the trees to grow faster. Thought about this just now, Dumping of unsold GM food products is as lethal as toxic nuclear waste. If micro organisms or ants insects grow eating them, their behaviour would be utterly unpredictable.
Species D survives on eating species C. In the absence of species D in an artificial forest, species C multiplies. Ants, termites, rats. They will multiply to phenomenal proportions, multiplication may go out of control.
This sweet chap is eating a flying insect, and most of them eat bees ants and termites. Growth or multiplication is always kept in check.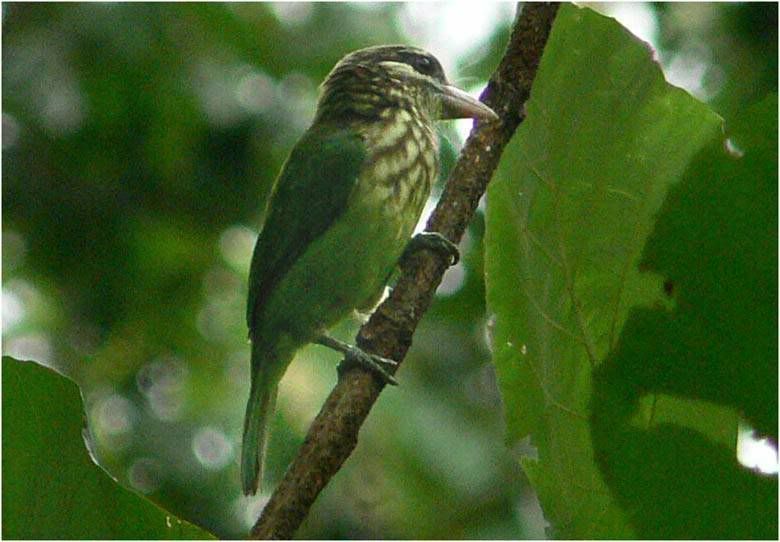 Unlike human evolution, ant evolution is in multiples of 6 days. Behaviour of fourth generation of ants will be completely different from the first generation, If they grow eating GM plants or dumped GM food waste, their behaviour would be unpredictable. We will have absolutely no time to control them. You can apply the same to rats termites or other small organisms. They will multiply so fast that entire forest would be swarming with ants. They can eat up the entire population of India Pakistan and Bangladesh within a short period.

The forest that we had created with all our love to help the planet may become the reason for our extinction.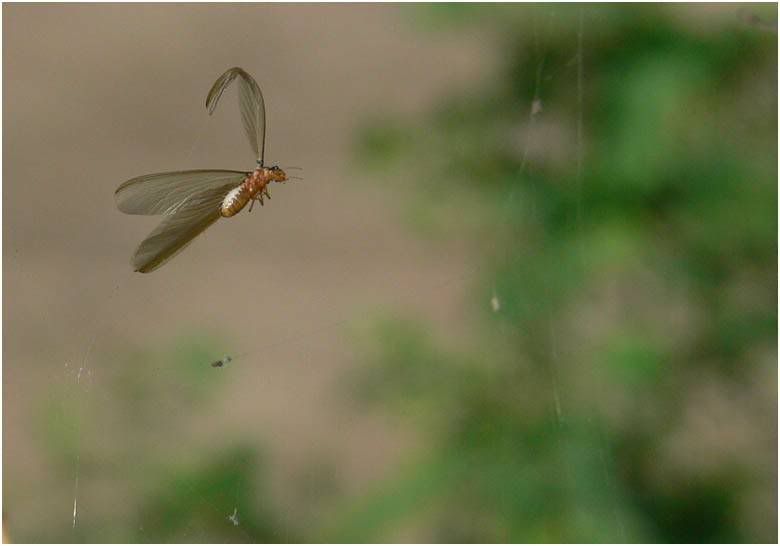 The web was so fine that I did not see it. there's a dragon fly trapped in it. The spider would slowly eat it little by little. Inter dependancy keeps the growth and multiplication in check in a naturally grown forest.
What do we do ? We want to help nature, we want to do something.
First of all the nature does not need our help. We are too small. The people who are abusing the earth and the self styled defenders of the earth have absolutely no idea how small we are. They have no clue how powerful nature is. Tampering with nature is lethal, if it gets angry no one can save us.
Have you seen grass growing on abandoned roads ? through the asphalt, through concrete ? The grass grows if we let it grow.
This was a busy road once, now lies abandoned.
All it takes is a drop of water or a bit of moisture. And we have life growing.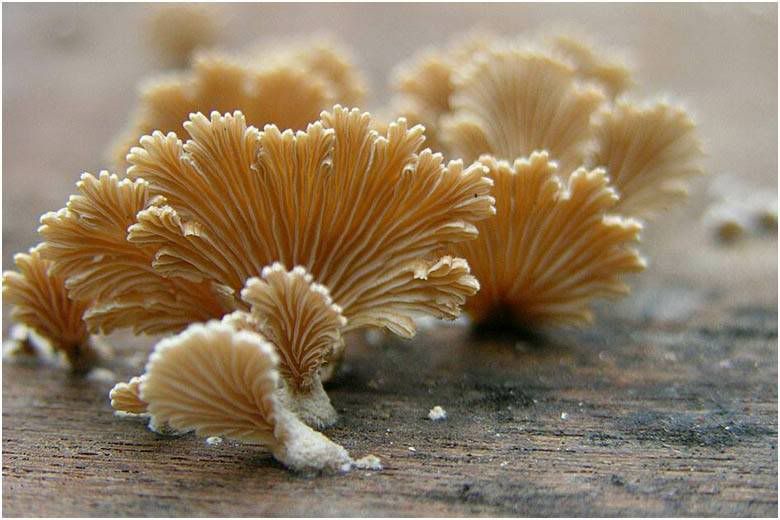 This was my table once, dismantled and the wooden planks dumped on the terrace. A little bit of moisture and we have life growing on it.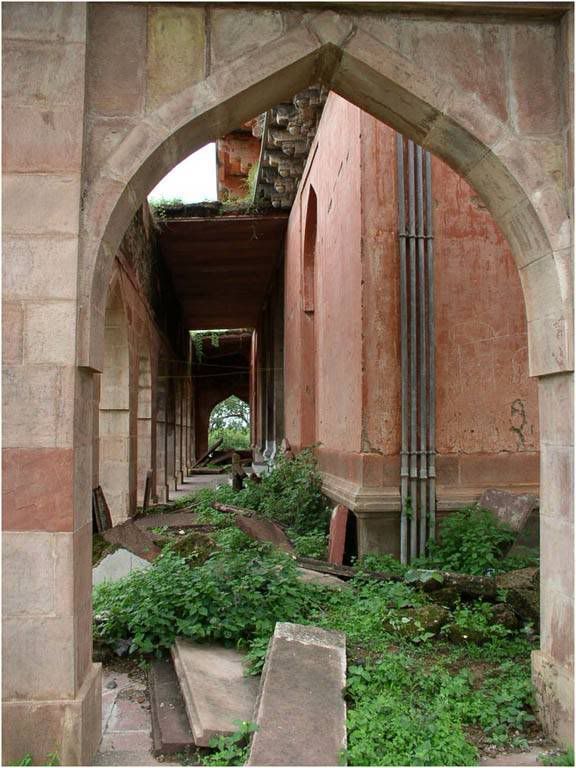 We normally don't observe the silent power of nature, It grows silently. The growth is so powerful that it can rip through thick concrete. we realise the nature's power only when disasters like hurricane Tsunamis tornados strike us.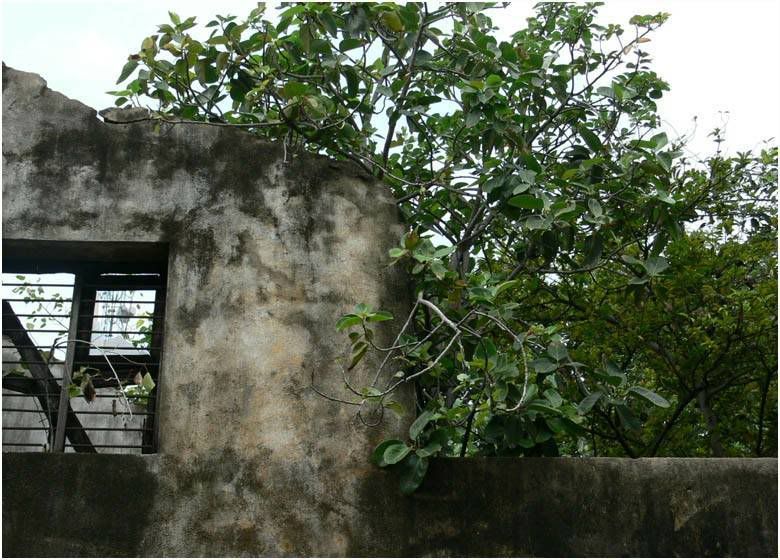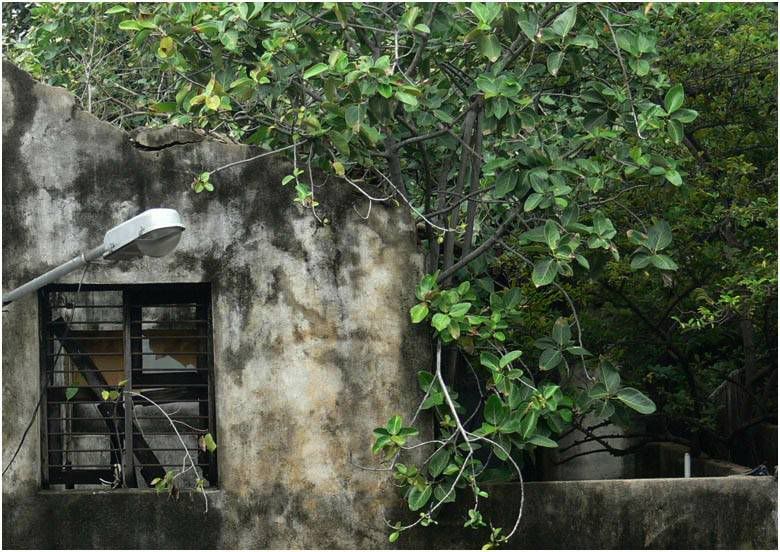 This house is abandoned from past 10 years. It was a strong and a well built house. Locked due to court cases. Roots peneterated into 4 feet thick concrete foundation. The growth was so powerful that it ripped through the strong thick concrete ceiling with supporing iron beams and MS rods running through it. One day the whole ceiling caved in, within 6 months the second floor roof collapsed. Now the neighbours have lodged a complaint to the authorities that the roots are creeping into their foundation.
Nobody planted these trees, they grew by themselves.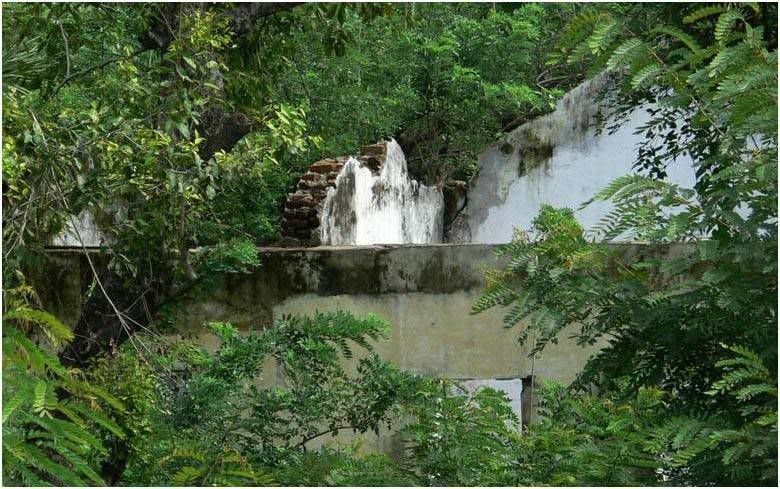 Best thing to do is to select a large area of fertile land say 400 sq kilometers and abandon it.
No trees ?
No trees, we'll be planting wrong kind of trees. Let the nature choose.

Leave a 10 kilometer width as a no man's land around it. Better burn everything, burn all the trees and houses and abandon it. Burning is good for regeneration. The area should be guarded to ensure no interference. In countries like India such an abandoned place would become a haven for criminal activities. Big time criminals are the politicians, the saints and the cops themselves. Best people to guard it is the Army. You can't trust the cops.
Plant jutting out of concrete
One rainfall, and life grows. From a blade of grass to huge trees.

All necessary micro organisms will come automatically, and we have to make sure that the environmentalists don't introduce anything new. Don't allow them to touch anything. Not even an inspection. Leave the place alone, for 100 years.
Its a slow process. It will take 400 years 600 years, We may not be able to see it grow, but the future generations would be benifited. Please do not expect quick results, The environmentalists are impatient, they are in a hurry to see the result and prove to the world how right they are. With Genetic engineering, tempering with natural process, We may see short term gains or improvements but in the longer run it will be as lethal as dumping a truck load of plutonium rods in the open.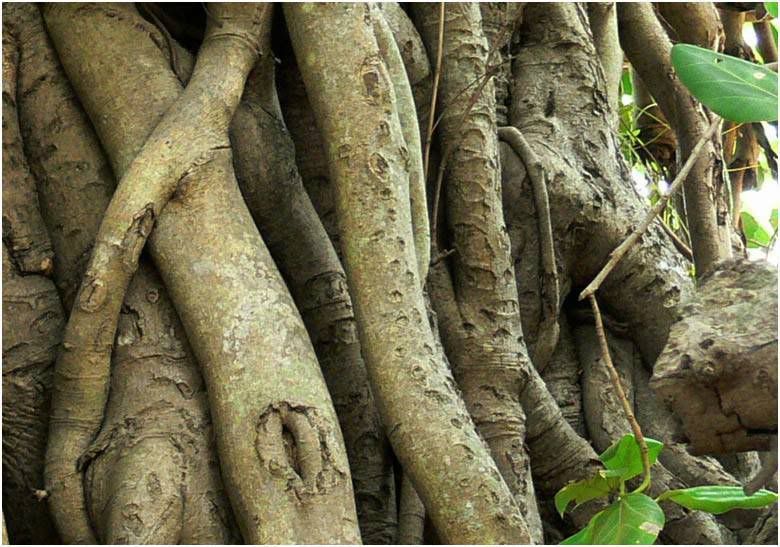 We have to select such patches at different places, as many as possible. The courts should be advised not to entertain any cases or petitions against it. It needs govermental support to pass the law and unfortunately I don't see it happening, not in this generation. We have far too many greedy Multi Nationals and politicians serving their own interests all over the world. The Younger generation is smarter. Hope they will have a better life taking care of the mother earth.
This sweet little tribal child will have a better future, Priya is her name.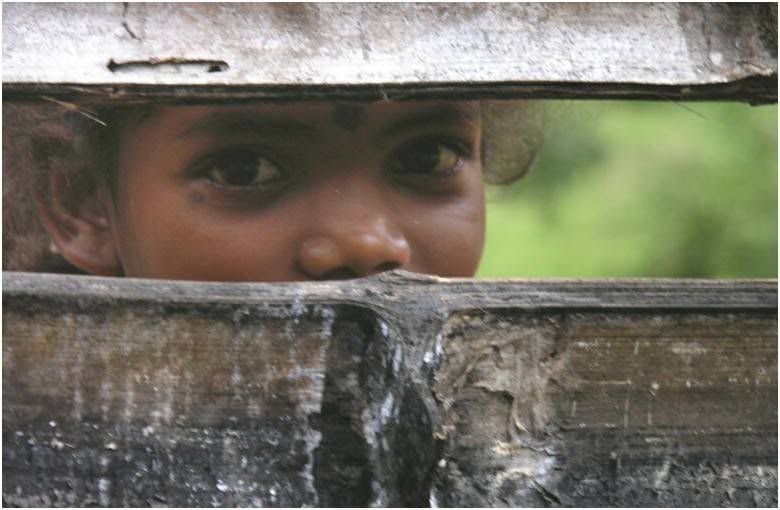 BLUNT KNIFE
WILDPIC