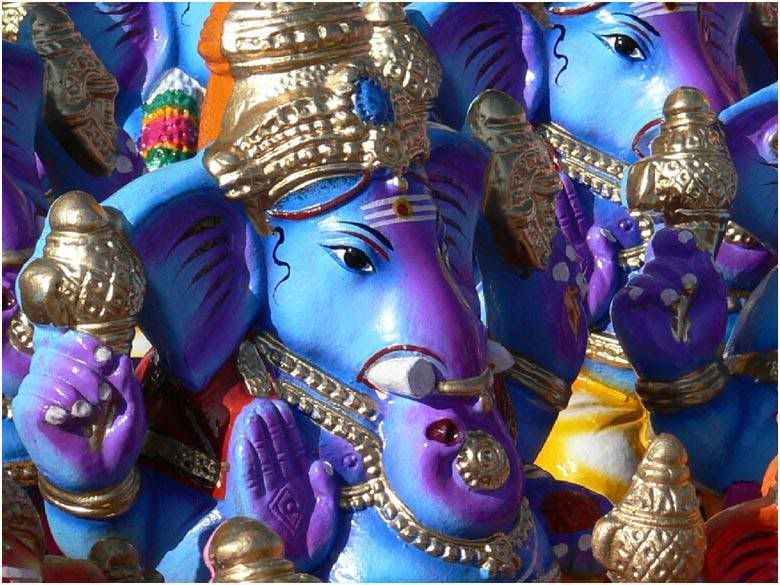 This is Vinayaka, the elephant god, Man with an elephant face, or elephant with a man's body. He has many names, most popular name is Ganesh. Business people love him. Shops and business establishments love to keep the idol or a framed picture in the office, He brings money and every Indian artist loves to paint Vinayaka, he is the artist's favourite too.
Please check AAARTI's blog for details.
i missed last year, nearly missed this ear too. I love festivals, though i don't follow any faith, i love to participate and i get some goodies to eat, from neighbours and friends. Vinayaka or Ganesh Chaturti was celeberated last month. Colourful festivals make our life interesting. Nice to see people celeberating Christmas Eid, Diwali, wearing new clothes enjoying themselves.
Life would be so dull without festivities like the good old Soviet Russia, May day was the only celeberation.
And you had to sit infront of the TV watch the mayday parade and force a smile on your face.
EEEE
EEEEEEEEEEEEEE
Besides, people make a living out of the festivals. They generate business. Buying new clothes.
shopping, presents, decorations.
These poor potters are making Vinayaka idols, which would be dried and painted and sold on the roads. you are not supposed to use the same idol next year. You have to buy a new one. This helps these potters.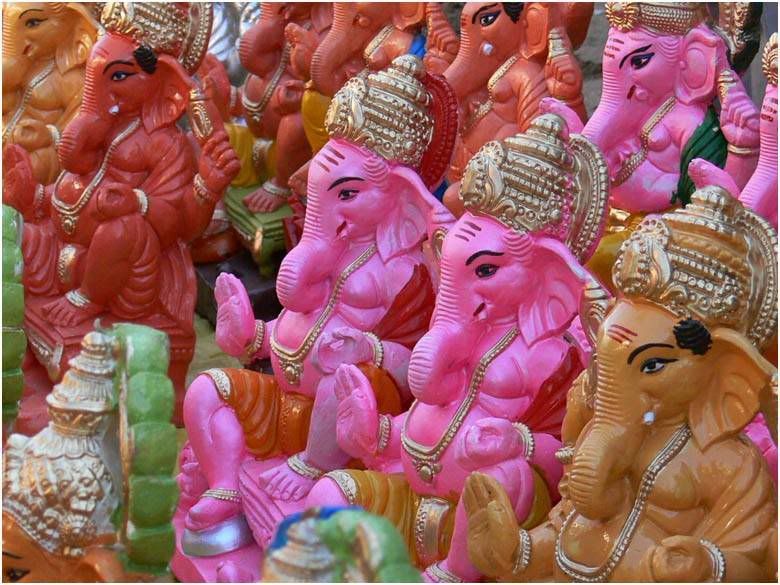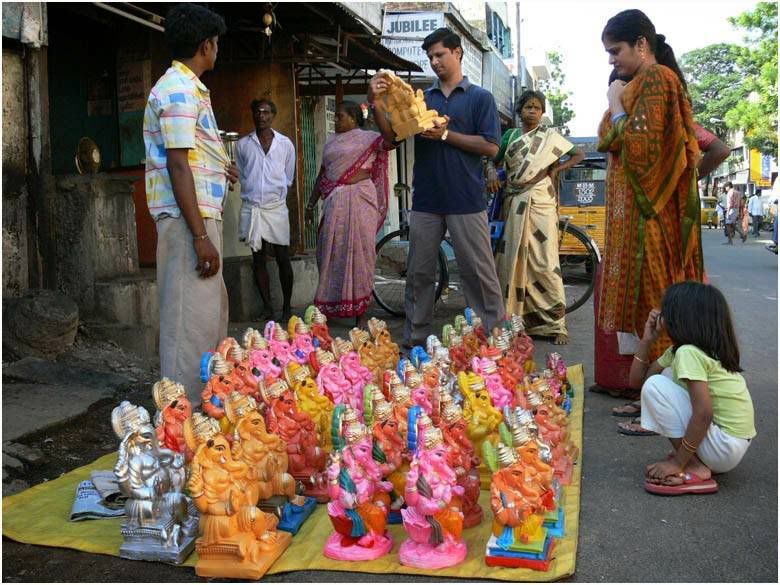 Vinayaga has some accessories, like an umbrella, sold seperately.
Myths and beliefs should remain myths and beliefs. But people go beyond this and try to prove and establish that these elephant gods or gods with many hands and heads really existed.
Like believing the superman spiderman.
We grow out of believing in Santa Claus. But people don't seem to grow out of these myths. People go for confessions in the Churches, or take a dip in a holy river to write off their sins. They sincerely believe that they are coming out clean and all their sins are erased in the hard disk and from the recycle bin.
There is nothing beyond our minds.
Its just a feeling of purification.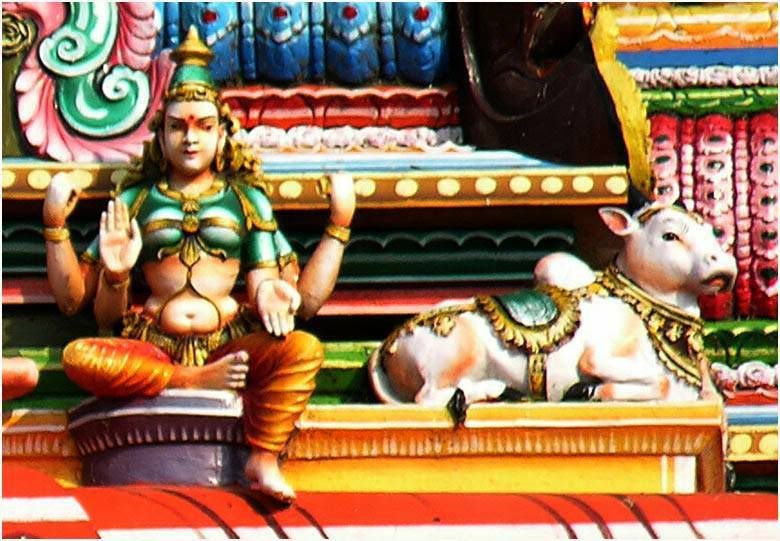 A godess with four hands, is any woman's fantasy.
Would you marry a woman with four hands knowing karate' ?
i'll keep my mouth shut always.
i'll make a rough draft before answering any question.
Would you like to have some tea ? My wife asks me holding, tea, sugar milk and water in her four hands
i have to be very careful in answering.
You can't say no.
one wrong move, all her four hands would go into my mouth. And a thorough shake,
tea is ready in my stomach. DOOINK !!!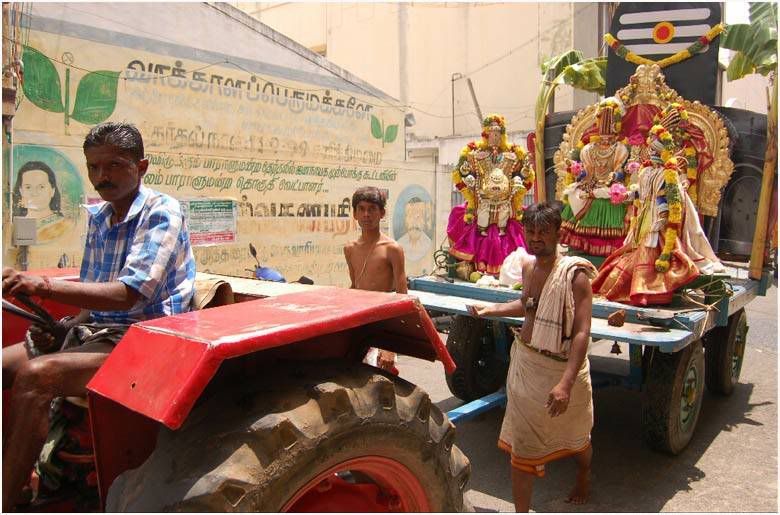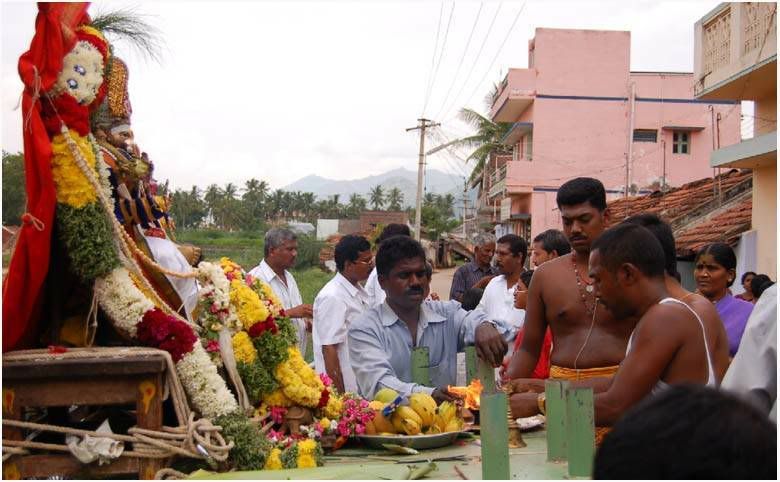 I was in a village near Salem, this was a sweet experience for me, i started clicking and the priests were pretty excited and they offered us the Prasadam, a bowl of SUNDAL, what is sundal ask Aaarti. yumms. Karthik and i ate it right there on the road. Very sweet of them. You can take pictures anywhere any place in India, no objections. They are too pleased to pose. i love it here.
The idols after pooja are immersed in the river or the sea, causing pollution. Very depressing. The government has slapped a ban on it, but not very effective. Very hard enforce laws on religious practices. Hope people would understand one day.
please read Nasra's interview of Mystic Rose, you would love it.