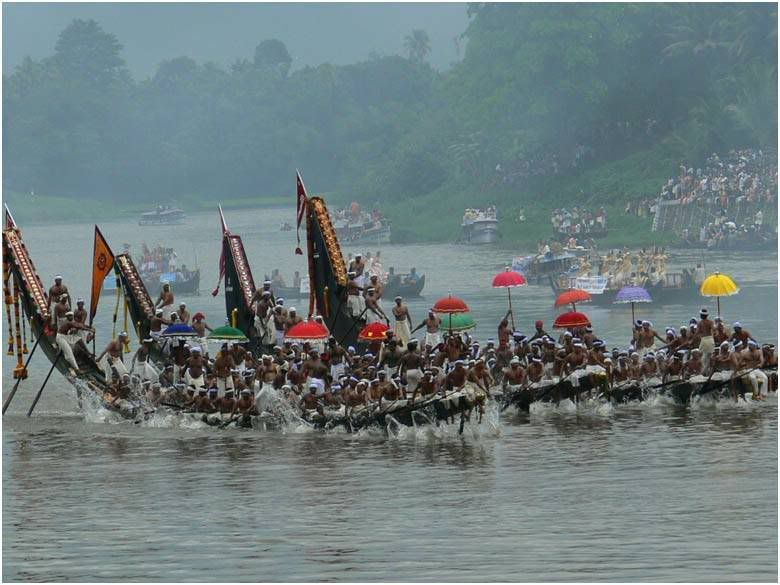 Not again, Not another boat race ! This is the last one I promise, no more boat races. But this one is different, not like Alleppy boat race you saw last month. This is more religious and ritualistic. Infact this is not a boat race at all, more like a procession.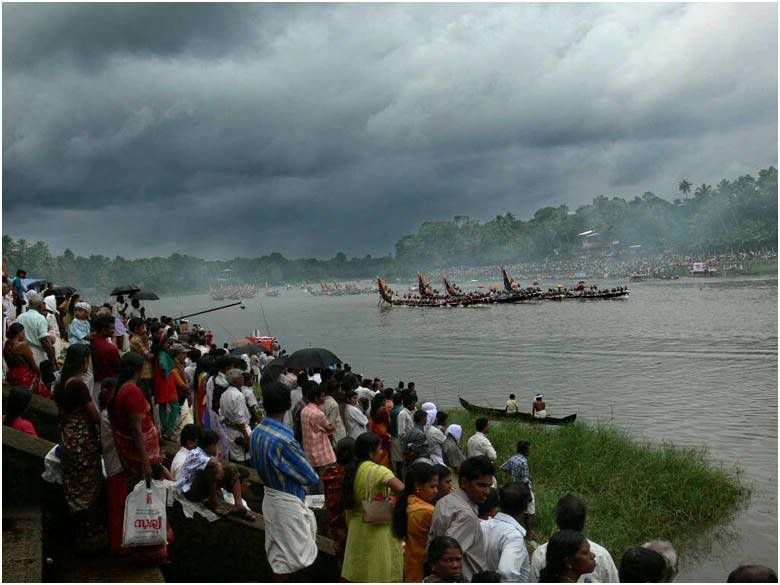 The place is Aranmula, near Chengannur, Takes place after Onam, Harvest festival of Kerala. The festivities go on for a week throughout Kerala. Very colourful, lots of flowers. The boats also more colourful than the Alleppy boat race which takes place on backwaters, where as this is a river, don't know the name.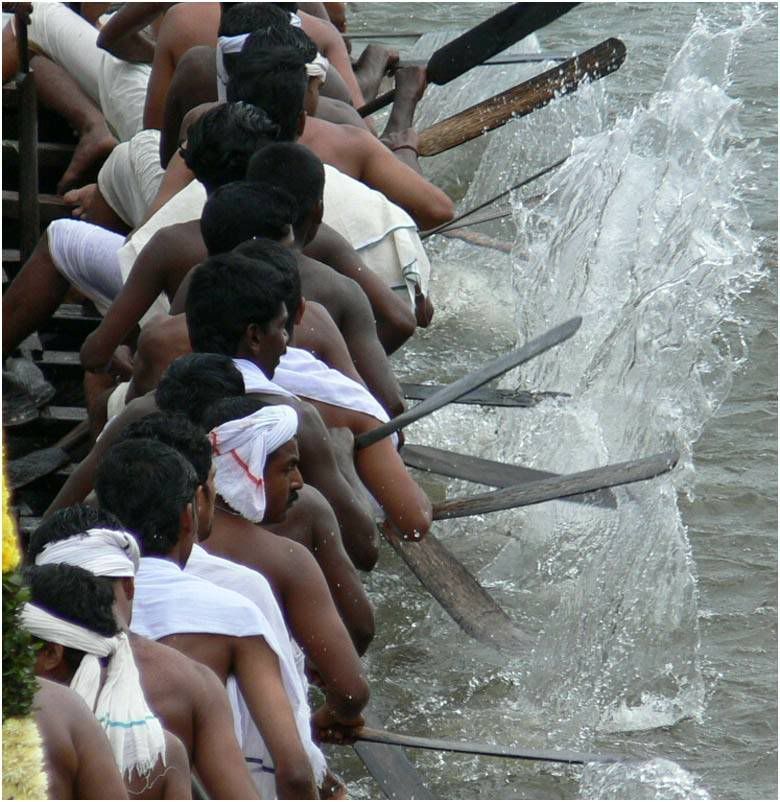 Here, devotion to gods is involved, Perhaps thanking god for a good harvest, Its like they are rowing for god. Then why do you call stupid politicians for the function ? They go on ranting non stop,delaying the race, I didn't have lunch, just wanted to take a few quick pictures and run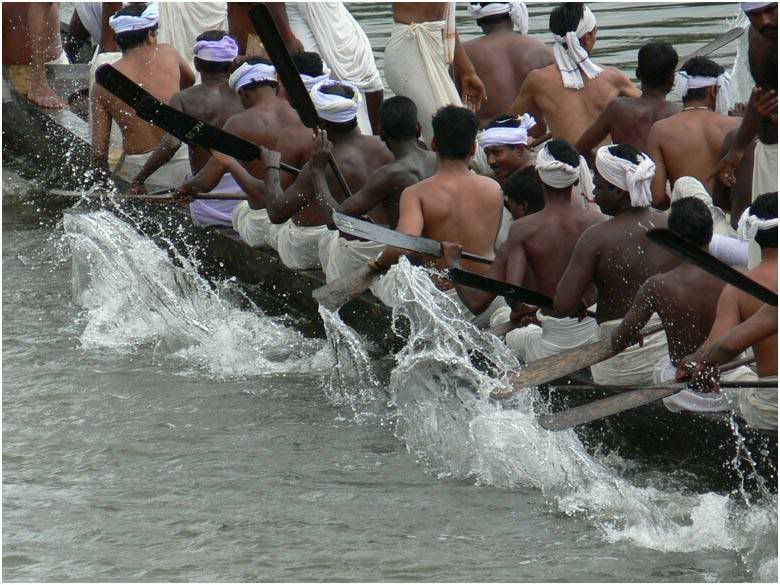 Don't know if there is any prize money involved like Alleppy boat race, they were rowing peacefully, no frantic efforts like Alleppy, afterall they are rowing for god, no hurry, god has time.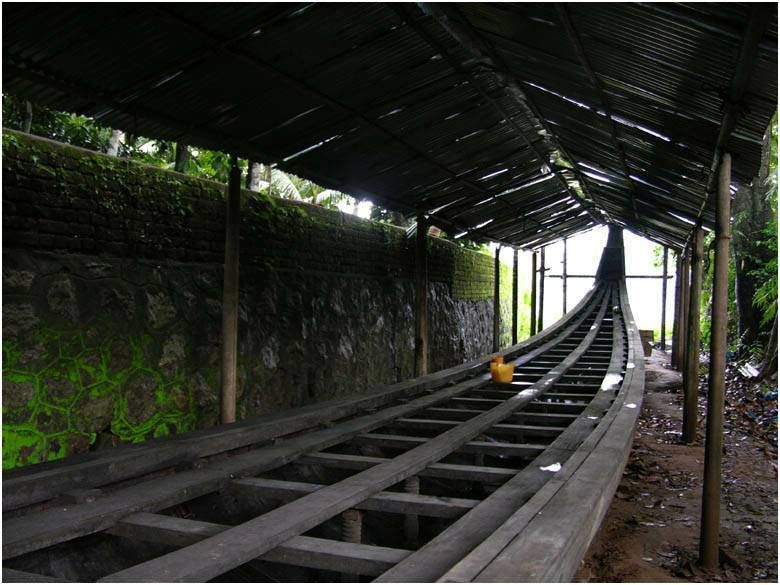 Nirmal asked a question, What happens to the boats rest of the year ? No one asks such a question. I never thought of that.
Good question Nirmal.
They are pretty useless actually. Can't be used for transport, can't be used for fishing when it takes so many to row, they lie in cold storage right through the year. Took this picture last year.
They take the boats out during the festival, take the rain water out, wash it, clean it. Some get a fresh coat of paint. This picture was taken a day before the race.
All the members of a team offer prayers at the Aranmula temple before the race, here they are entering the temple. Non Hindus are forbidden from entering. There's a warning board there. I walked in, took a few quick shots, I was out before somebody could jump on me, they are pretty allergic to the cameras. Men are supposed to remove their shirt before entering the temple.
The team members walking towards the boat singing, chanting mantras.
The pujari, the priest, is carrying fire in a deepam, he may not be a pujari, perhaps the team leader and this could be the team leader's wife carrying the fire.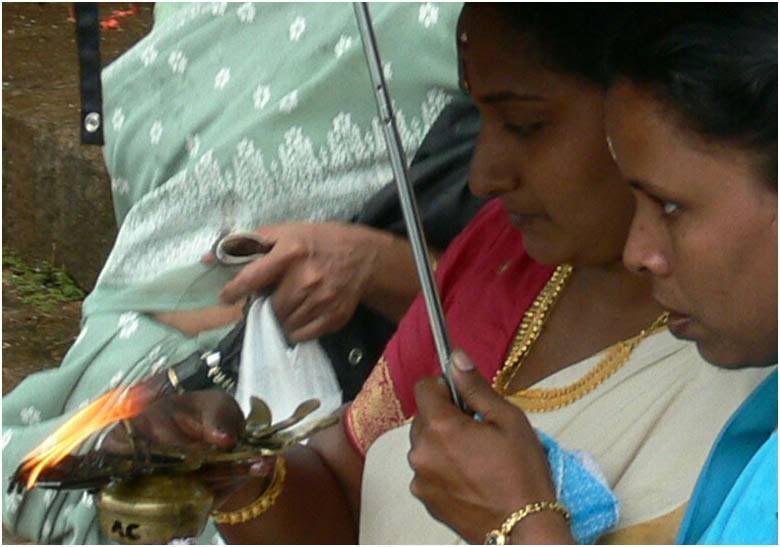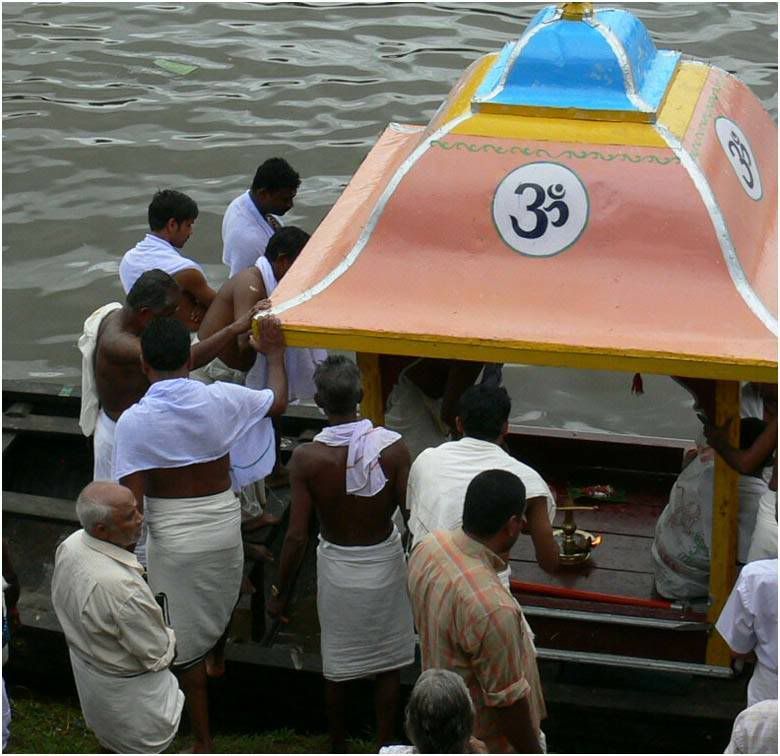 They place the fire in the boat, not a very good idea, and offer puja, prayers and make other offering to god like bananas, bananas ?? for the fish ? I don't think so , perhaps they eat it themselves after the race.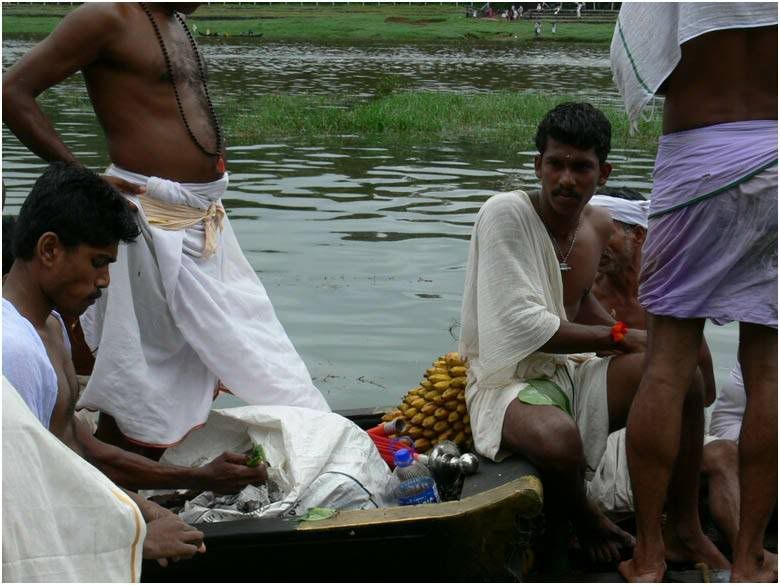 All geared up, Ready to go, after the prayers, I told you this is more religious when compared to the Alleppy boat race. More rituals involved.
Not very oderly, they all go to the starting point, far from where I was standing, They all wait for the politicians to arrive. I heard the announcement that the chief guest whoever he was, is going to be late. Not a good news for me, just look here at this picture below, things were not looking too good, it was getting dark early afternoon and the sky is just about to open up.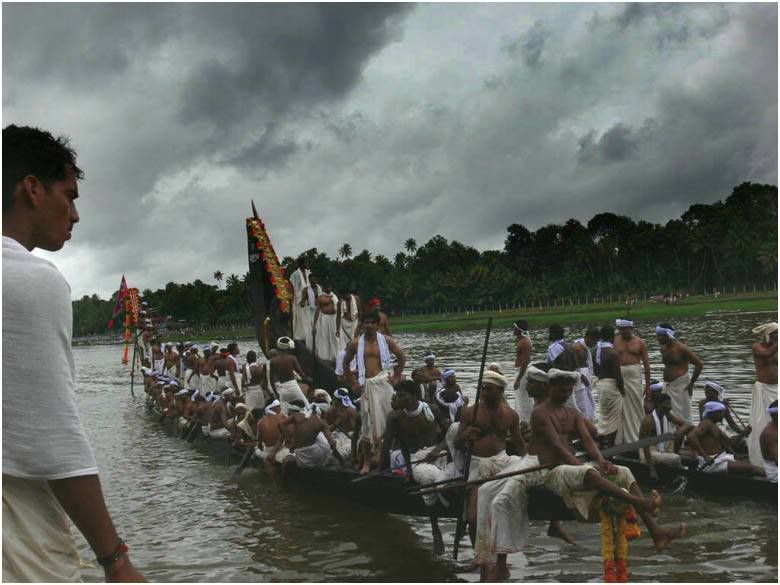 My friend Sathyaraj gave me an umbrella for Alleppy boat race, here I had no umbrella, had to look for some shelter.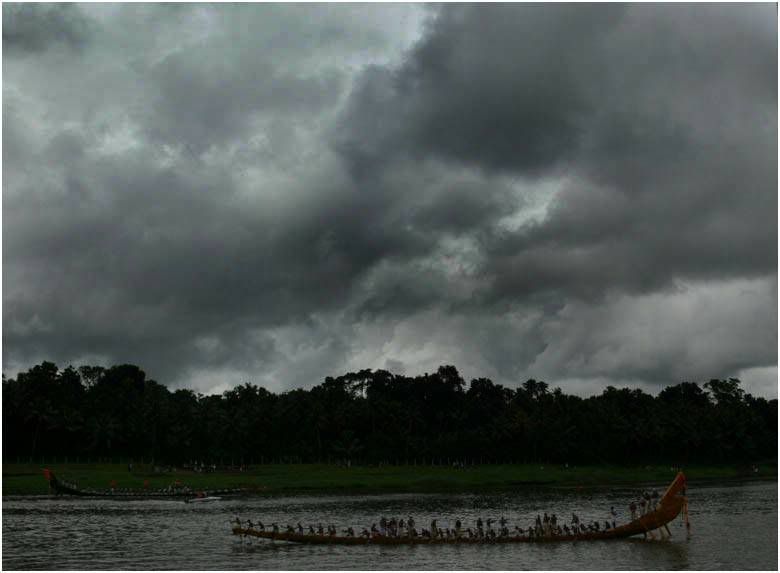 After a long wait came the long and killing speeches of the politicians. Then came the songs, some poor chap screaming his heart out, what a torture it was. I was hungry, not the right time to enjoy music and it started to rain. Ran for shelter.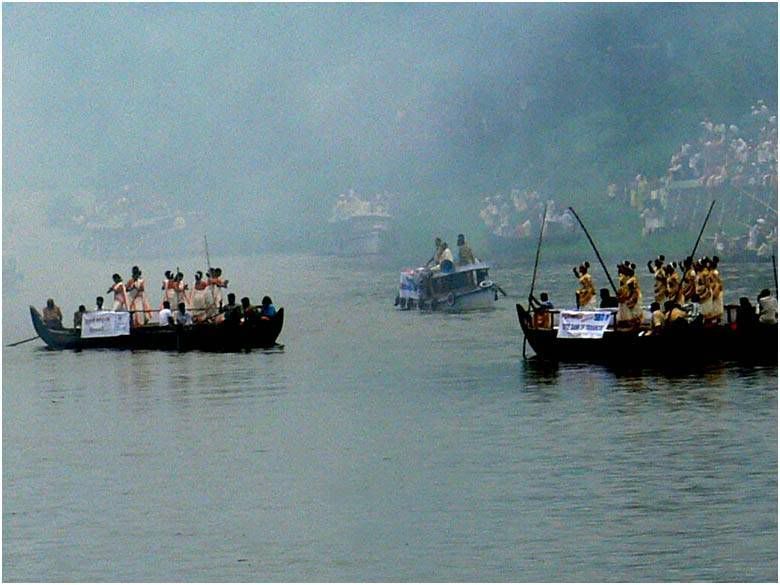 I completely missed Mohini attam, Kerala's classical dance, very graceful, being performed in boats, it was very far from where I was standing, they were supposed to dance for god, here they are dancing for the politicians. Main event is something else, they were like cheer leaders, I don't like cheer leaders concept. Its an insult to the art of dancing. Cheer leaders put in such great efforts to practice and it involves great deal of dedication, and they perform before or during a game. What a waste of efforts !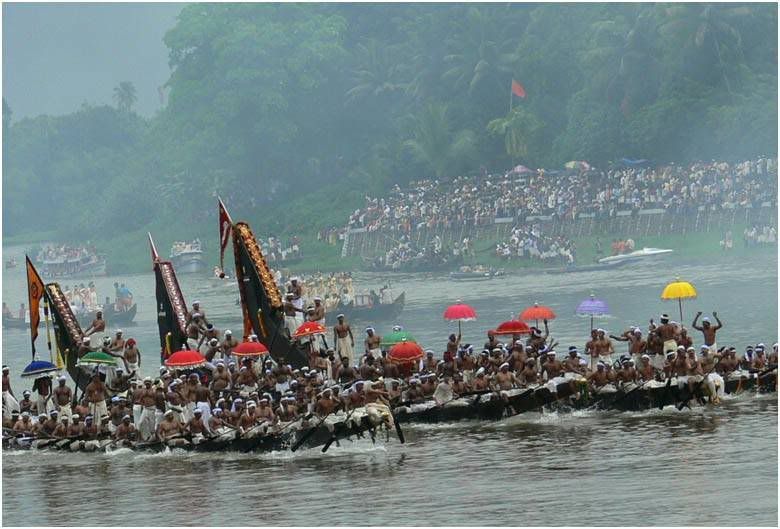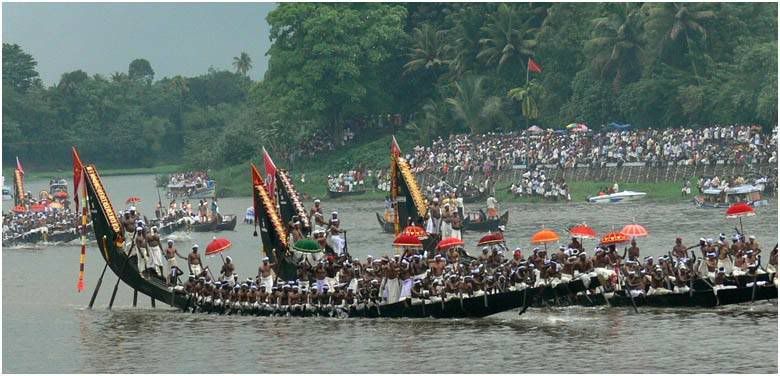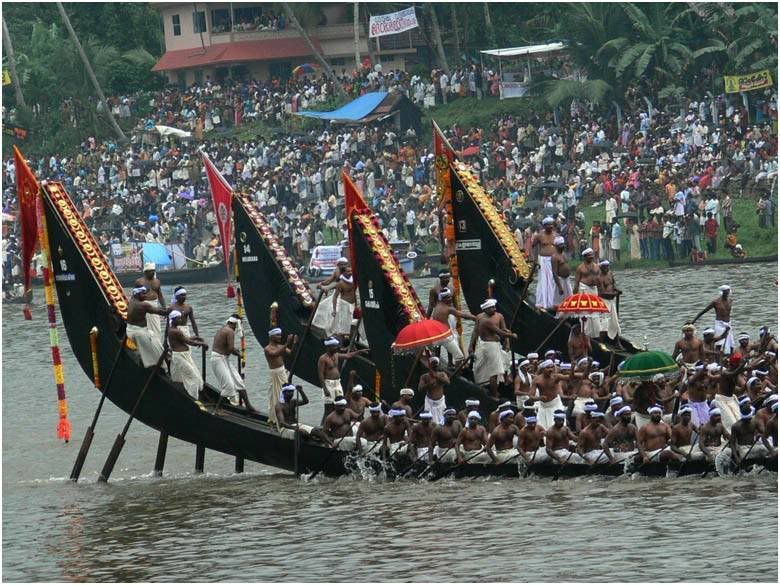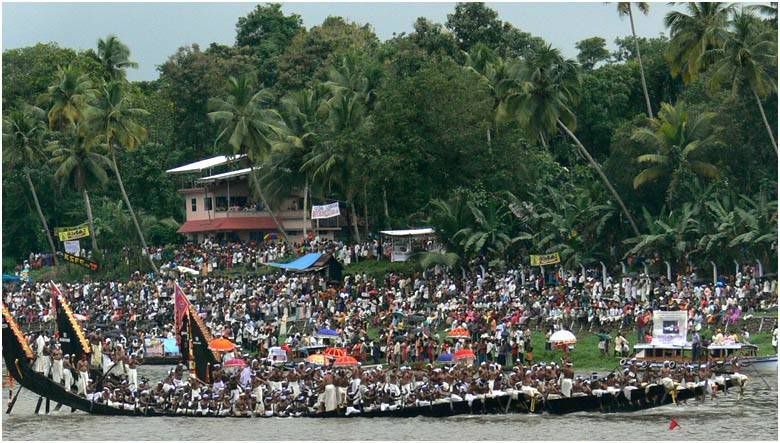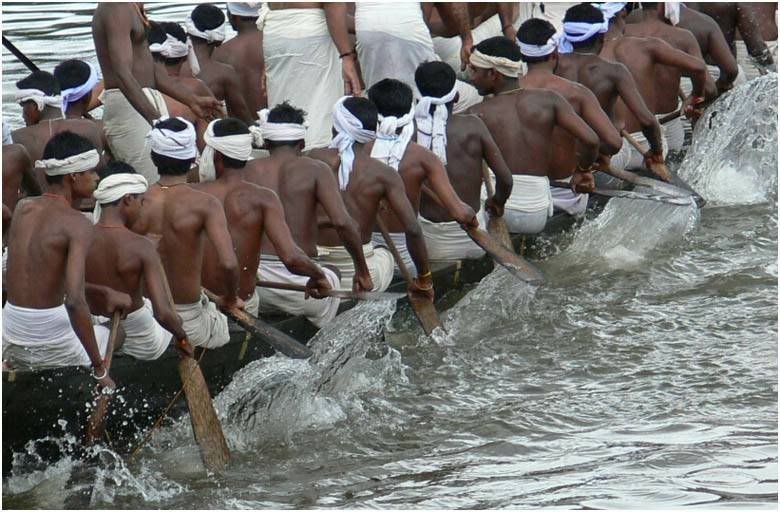 They were going and going and going, went out of sight, don't know where the finishing line was, I did not stay as it started to rain again, I was hungry, You get pretty rotten food there, never eat at places of pilgrimage or at any place where crowd gathers. I am not strong and I can't fight my way into a bus, so had to leave fast, and I left.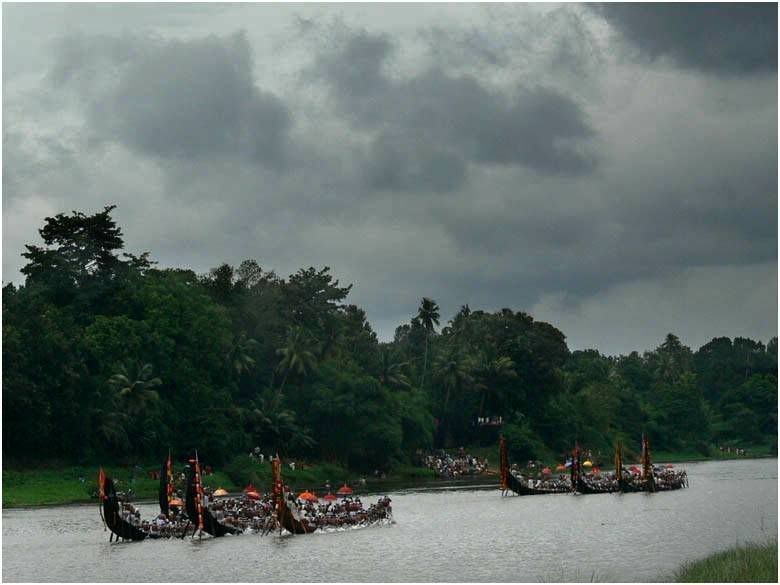 BLUNT KNIFE
WILDPIC