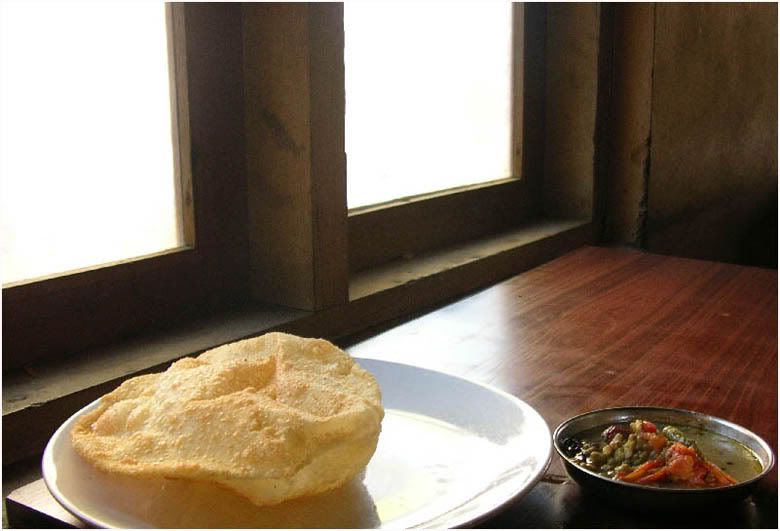 I have been invited for lunch and dinners where the head of the family offers prayers and thanks God for bringing us the daily bread. I have heard the priests pray before eating. Never once I have heard them thanking those who work hard in the fields in sweltering heat barefoot, bitten by snakes, scorpions, working with empty stomachs most of the time to bring food to our tables.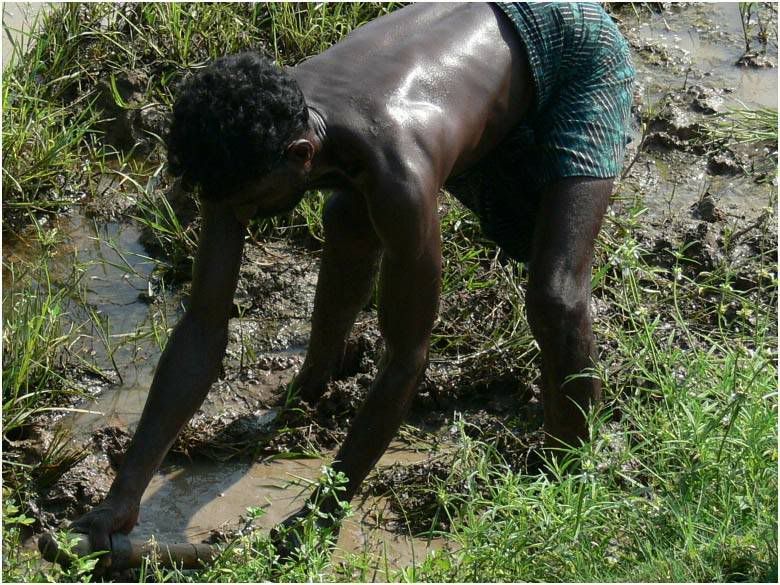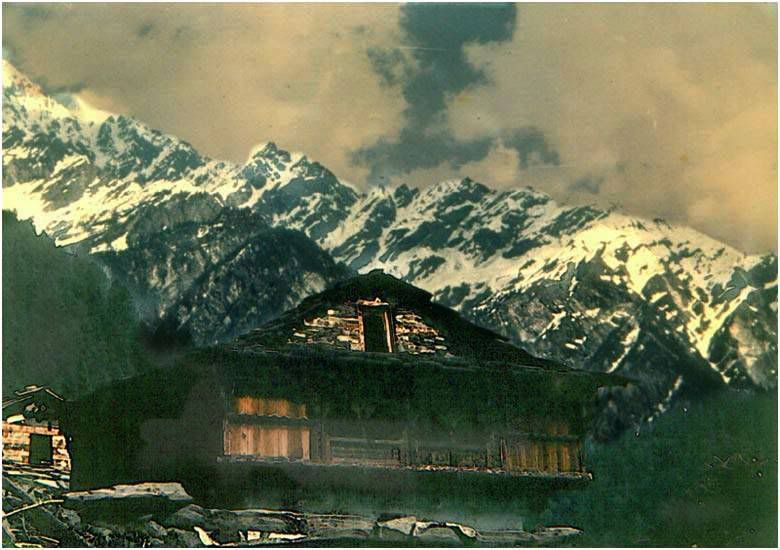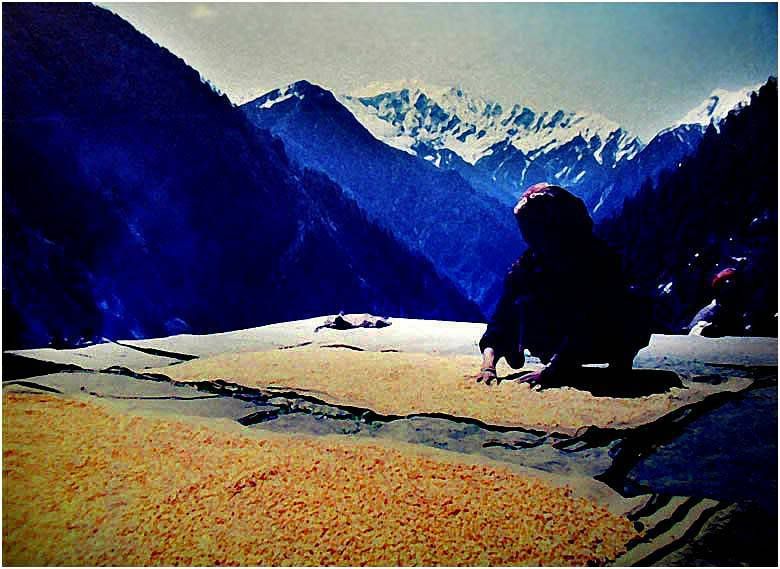 These are very old pictures.
More than 25 years ago while trekking in the Himalayas I had to cross some villages, apple orchards, terraced fieds on the slopes. I was surprised to find empty tin cans lined up, tied to a string running from one end to the other on all the maize and corn fields. The villagers gave me food and shelter. I couldn't sleep the whole night. Some woman were making loud funny noises yodling, followed by intollerable rattling of the empty tin cans. This went on for the whole night. Next morning I asked this lady what was the racket all about. She said they have to sit all night in the fields make noises to scare away the bears who come and damage their fields. In broad daylight I used to wear layers of warm clothing and these ladies sit in bitter cold right through the night protecting the fields.
This is my tribute to them and all the farmers of the world, rich or poor. It is because of them that we survive.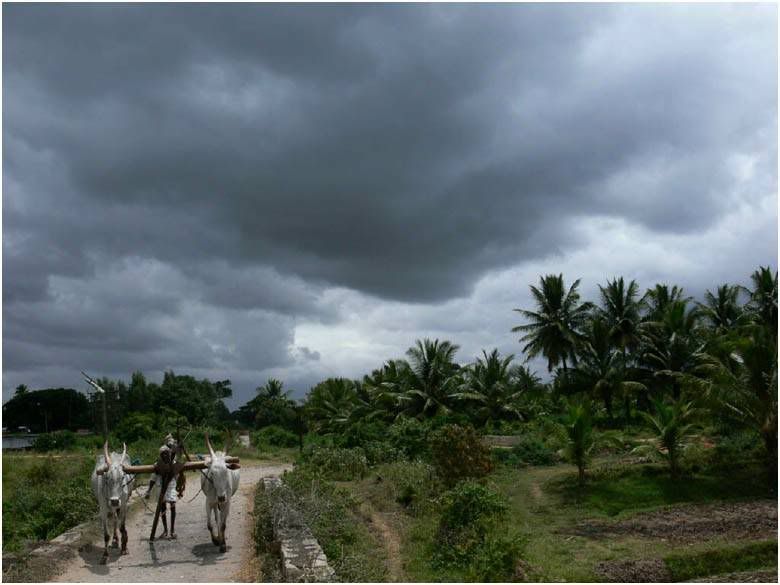 Most of our farmers look up to the sky and hope for the rains. They are still dependant on nature's mercy. Very few are lucky to be near ever flowing rivers, most of the rivers in the south have gone dry, you know the reason. Very few can afford water pumps.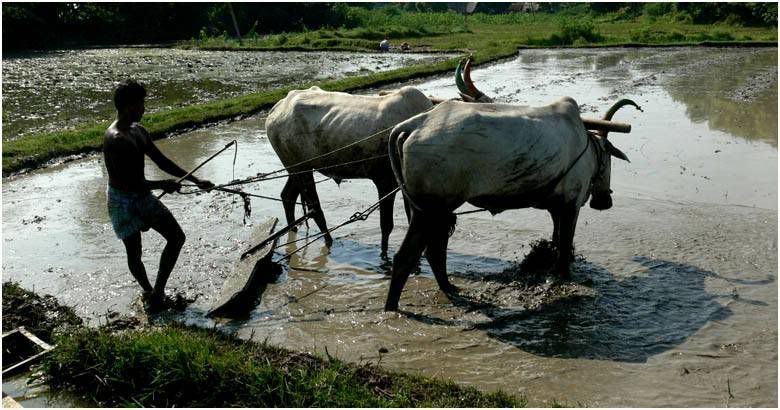 When the monsoon fails or delayed, it is their death. They pledge their lands with money lenders and they are in debt all through their lives. In most cases they lose their lands and the entire family commits suicide.
This is Thangappan and his grandson. Middle generation, the son is missing. He works as an attender in a government office.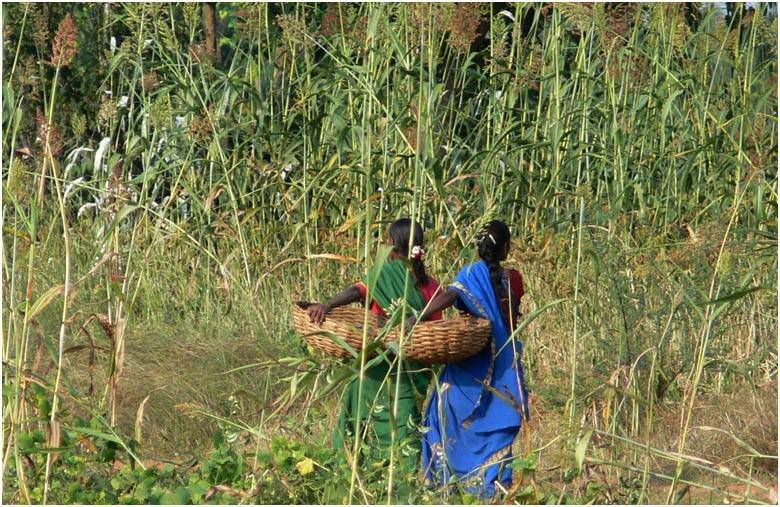 Its a never ending struggle for survival. Thankfully most of India is very fertile, sun shining 365 days a year. No other country has been repeatedly invaded like India. Only for this reason.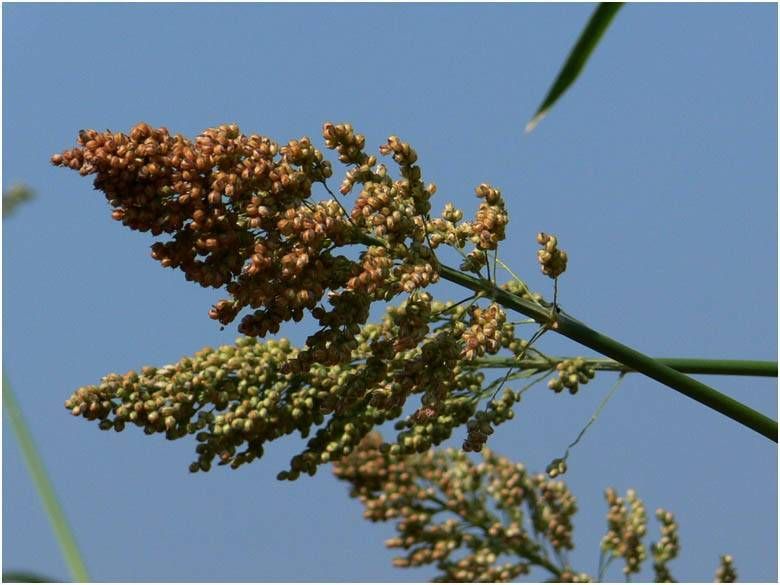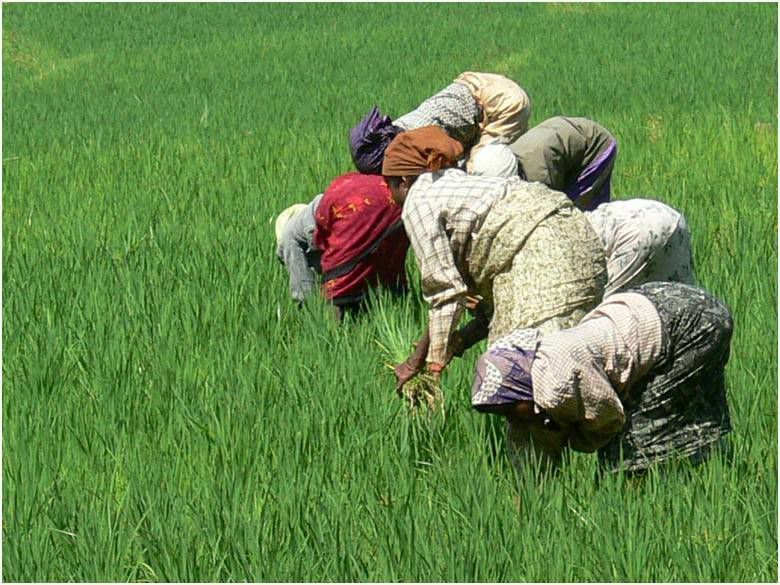 India gained its freedom in1947. We were no longer slaves. But freedom hardly made any difference to these farmers. They continued to live a life in slavery as untouchables, shunned by the elite society
.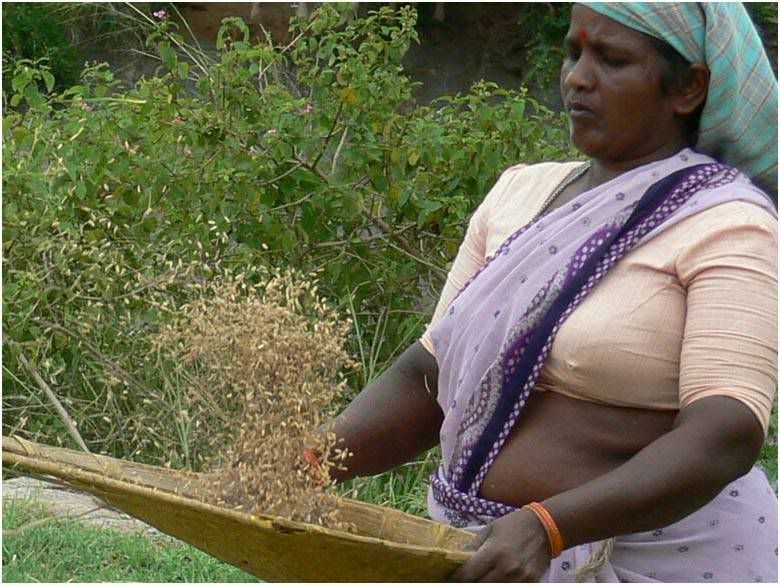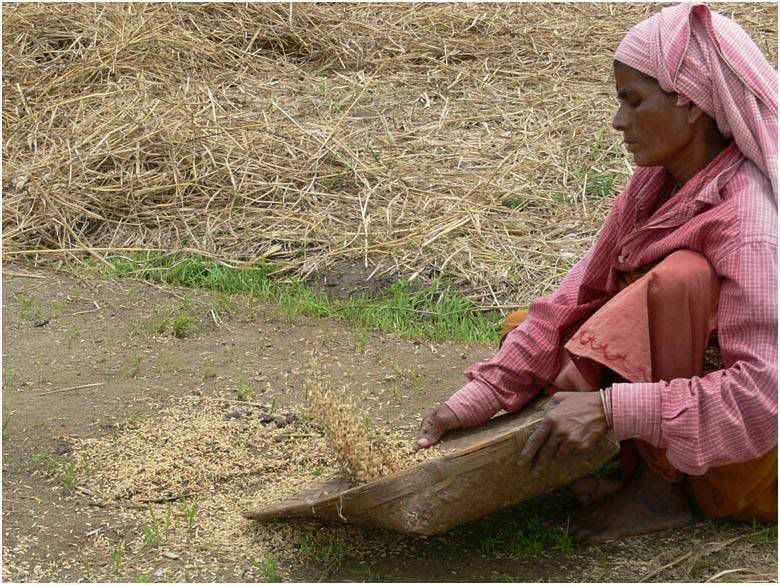 Well he is happy, not all can afford to buy a tractor. I don't have statistics, roughly only one in hundred has a tractor. This is just to give you an idea. only one in five hundred has sophisticated farming equipment.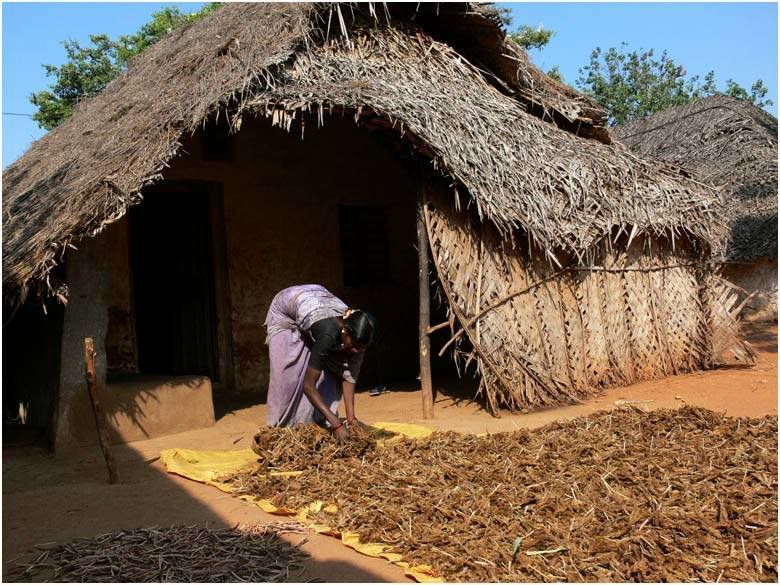 Now we are getting into different kind of slavery. Huge multinationals buy large chunks of lands and bring in all sophisticated farming equipment rendering these poor people jobless, a kick on their empty stomachs.
Where will they go ? please tell me where will these poor people go ?
They either migrate to the city or the whole family commits suicide. It is happening every day in India.
Is this what we call progress ?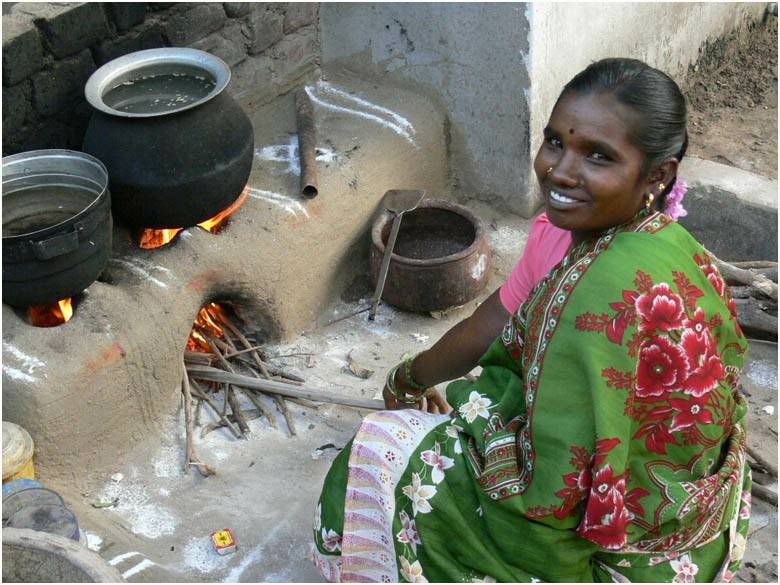 She is the mother of the little girl in the previous post who asked me to take a picture of her ear ring. Her future is uncertain. When they have no options they commit suicide.
In the name of progress we can't kick these people out of existence. There are areas to be developed, and there are areas to be left untouched. Bringing in sophistication in large scale farming is a death warrant for these poor people.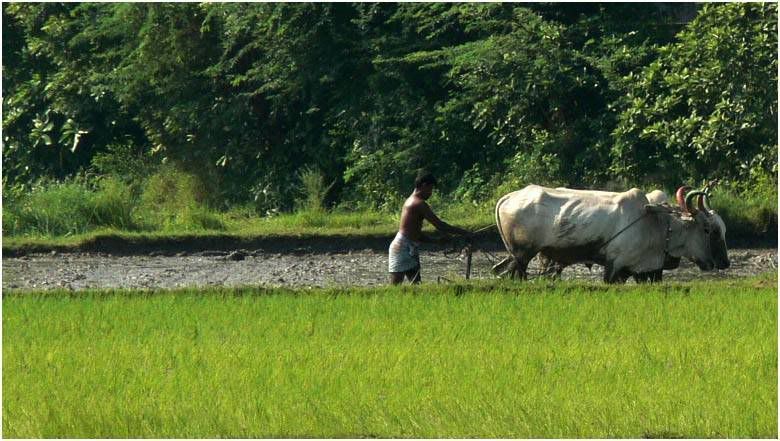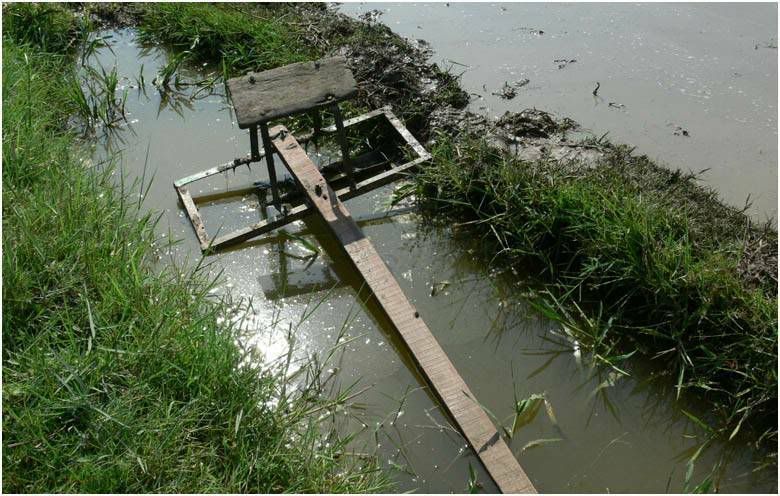 I understand our farming methods are still ancient. Is there any need to improve ? Today India has surplus food and yet thousands go to sleep hungry. This is a direct result of globalisation. Rich get richer and poor get poorer.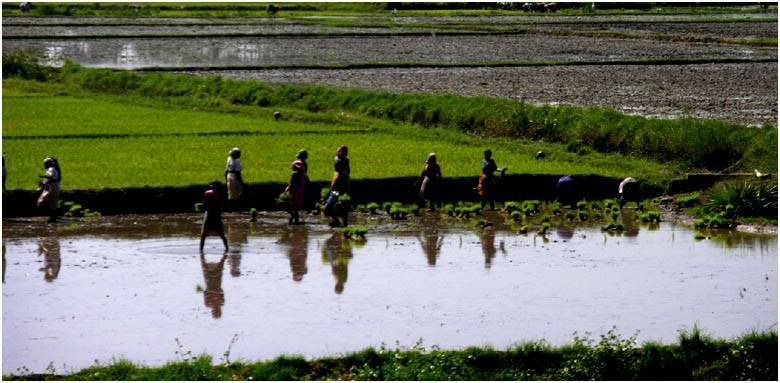 Richer countries twist the arms of developing nations to accept imports and to cut farming subsidies. And our greedy politicians sign agreements without any vision for some benefits in return resulting in mass migration and suicides of the farmers. They all go to the cities already swelling with slums, searching for labour work, selling their women and little daughters, resorting to crime.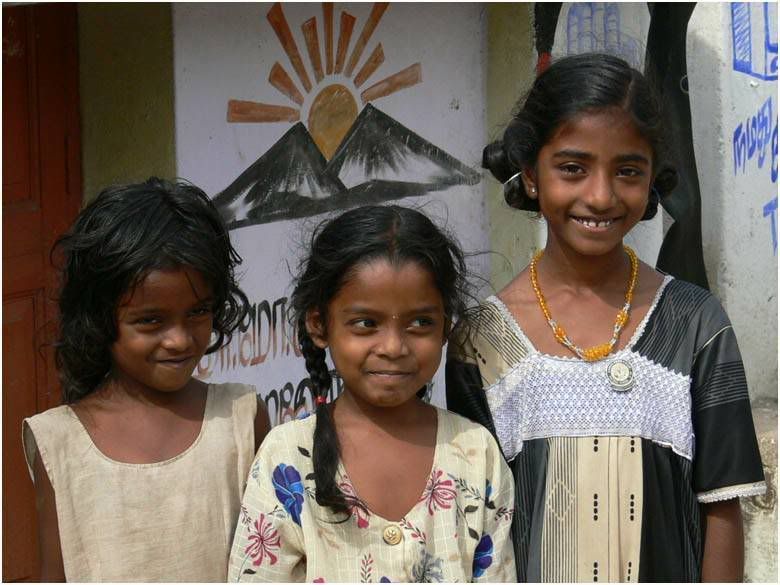 The neighbour of my uncle BOUGHT an infant girl for 20 rupees, for less than half a dollar. They are giving her a good life as I heard last, though they themselves are poor. He is a bus driver in Coorg.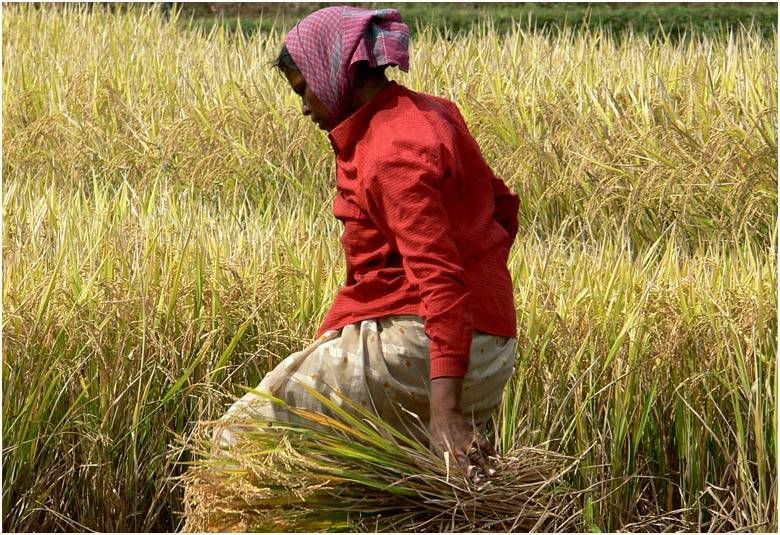 If everything goes well, good rains at right time, we have a rich harvest, happy farmers. Work for farm hands. Joy for every one.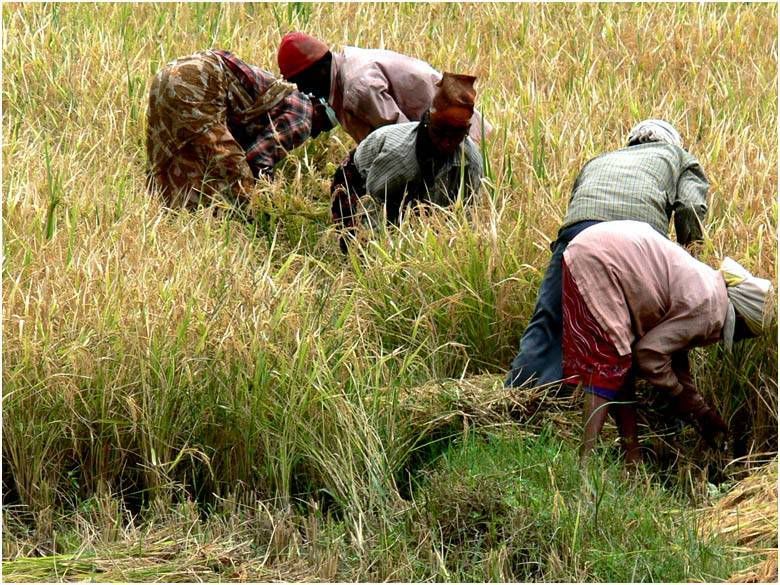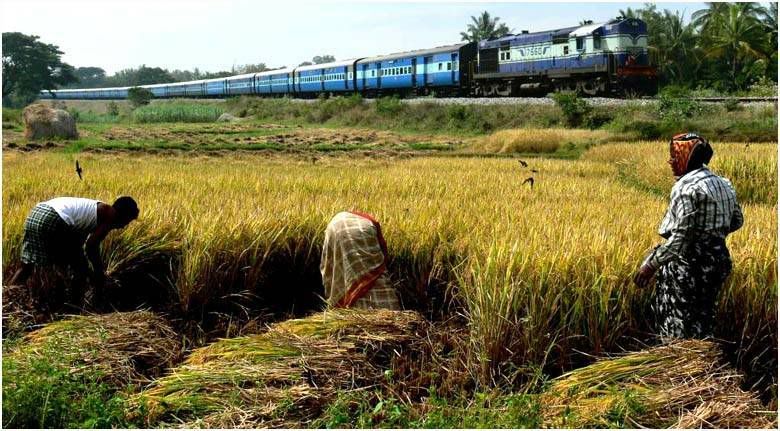 How I would love to join them. I took the sickle in my hand and cut a little but couldn't match their speed, I was struggling. They had good fun watching me. Don't chop your own hands the lady said. they were laughing at me. Why are you taking our pictures ? What will you get taking pictures of us ugly people' ?
He thinks we are film actresses.
I said 'you are the most beautiful people I know' in my broken kannada, 'nimma bhaala sundari' You don't know how thankful I am to you people, Children don't know how food reaches them, all your efforts.
Don't know if they understood but they continued laughing at me.
I showed them the pictures on the screen during their lunch break under a shady tree. Though my battery was running low and no place to charge them. Each took turns to see, laughing.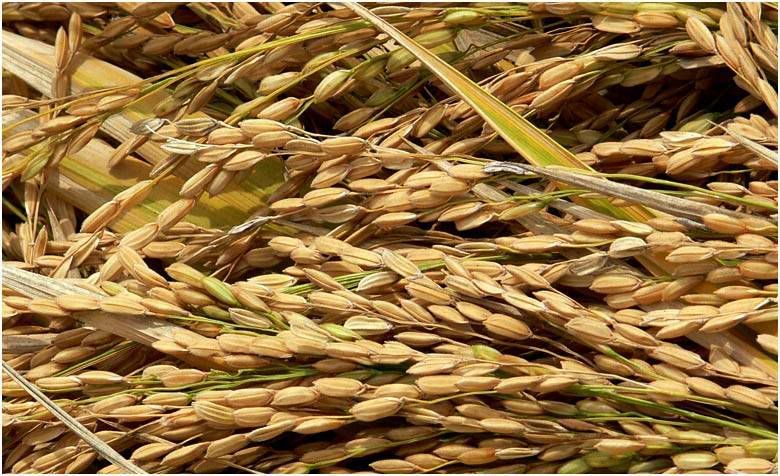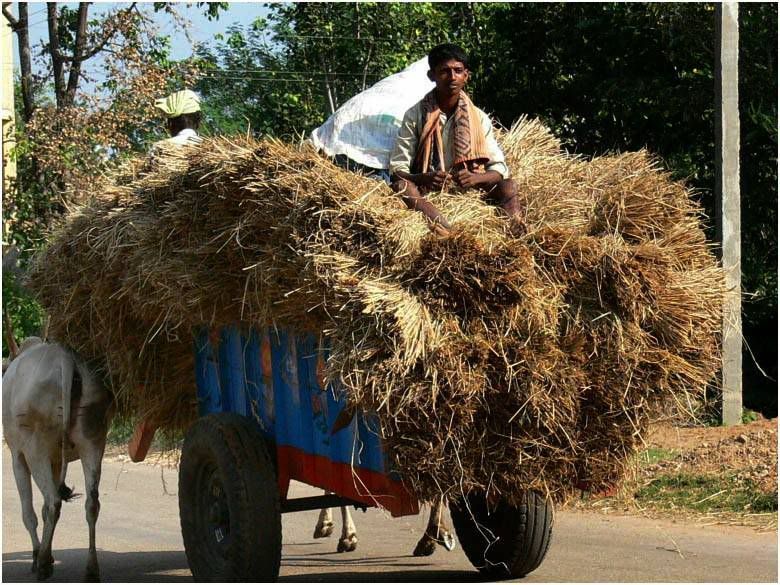 This is in Karnataka and they were teasing me for my broken kannada, They made fun of me for not getting married. Some of them had come all the way from Tamil nadu, my state, looking for work, they came to my rescue translating their kannada. I regretted not accepting their food. I ate some biscuits I carried with them and gave the rest to one chap who ate them all by himself without sharing. He just walked. I realised very late that they might have thought that I don't want to eat their food as they are untouchables. I was kicking myself on my 2 mile long walk back to the road.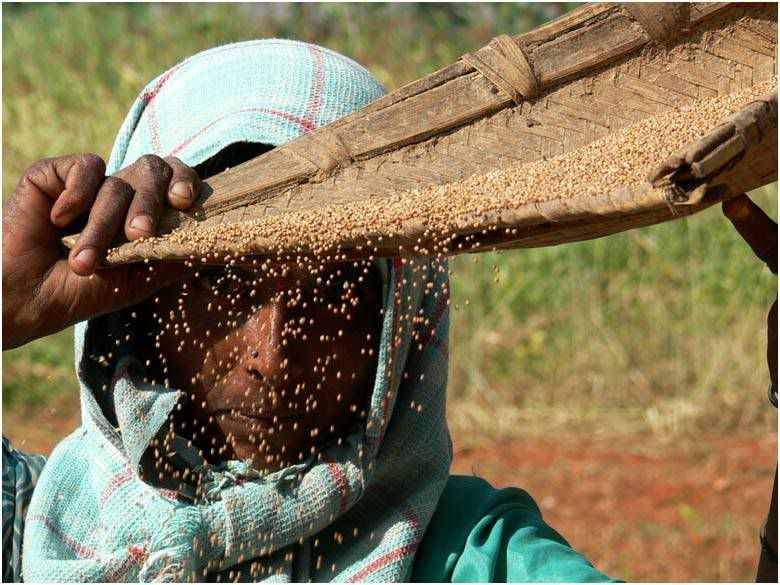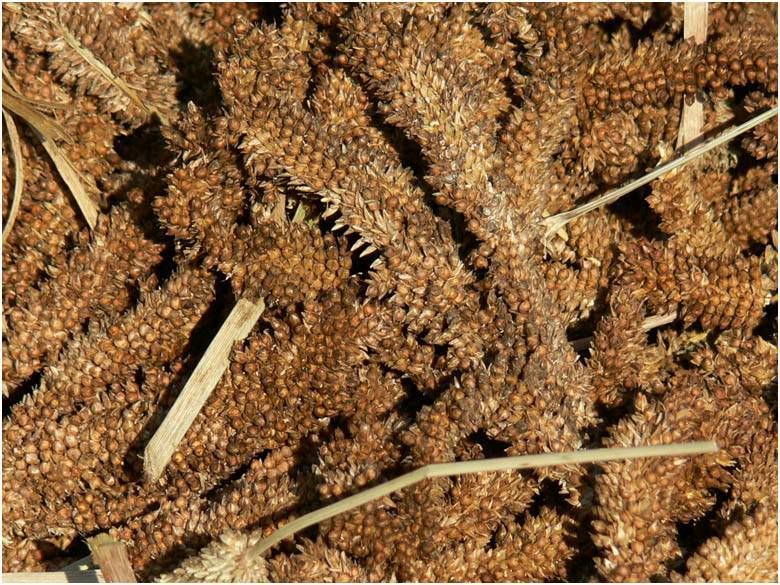 I was tired, had tea at a shop. Long walk to get a bus and I saw a couple of school kids hitting each other. I seperated them. Believe me this chap was crying a second before you can still see tears in his eyes and yet he managed a smile for the camera.
You can see the older chap squeezing the neck of the younger one. They were pushing each other to see themselves on the camera screen and I missed the bus. Another long wait. Spent some time with the farmer's kids.
Education is free for them. Absolutely free with free books, believe me. The government offers them many benefits. they are implemented very strictly in my state of Tamil Nadu. I can say half the benefit reaches them. Thats pretty good actually considering the dishonesty of our politicians. I blame the parents for not taking full advantage of all the benefits the government offers them. Good functioning schools here with well trained teachers all over Tamil Nadu, but standard of education remains poor but much better than other states of north India.
Things are different up north. Only 10% of the benefits reach the farmers. High ranking ministers are known to swindle money even from the cattle feed budget. They don't hesitate to cheat the holy cow. There are schools but no teachers, there are teachers and children but no schools. The school building exists only on paper. Massive swindling by the politicians.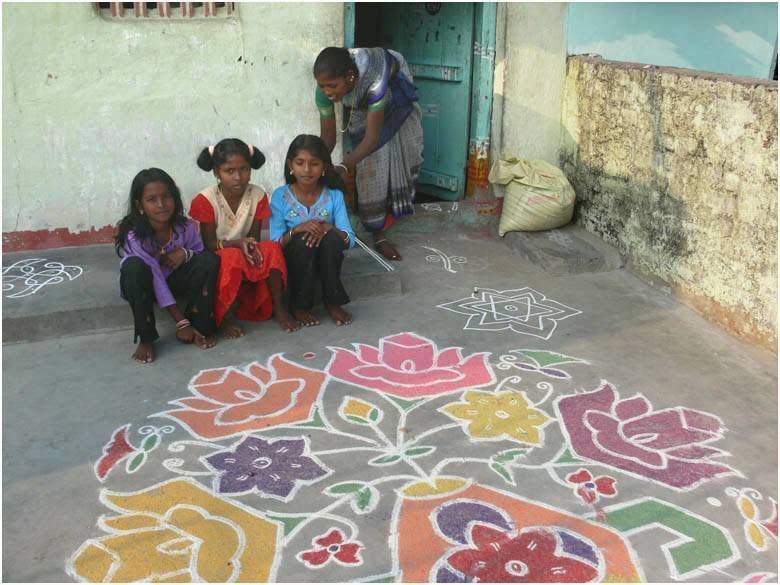 After the harvest comes the celeberation. Here in Tamil Nadu its called Pongal. They decorate their houses, decorate their cows and bulls. They may be very poor, they may be untouchables
but they know how to keep themselves happy and enjoy their lives. No one can take their joy away from them. here are some pictures.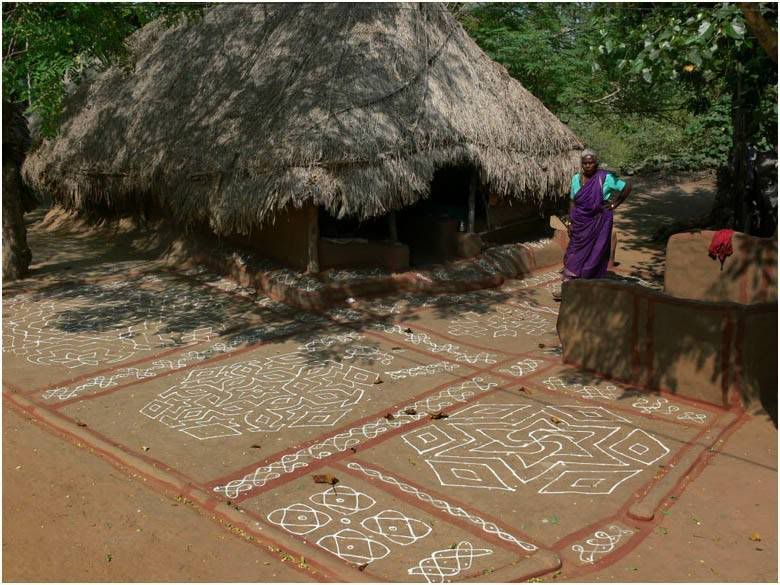 Pongal is not a religious festival, it has nothing to do with Hinduism or any religion. Celeberations go on for 3 days. Usually falls on 14th of January. Pongal is essentially a nature worship, thanking nature for being kind and for giving a rich harvest. Unfortunately pongal celeberations were supressed by the high cast people who promoted only religious festivals. Pongal festival was revived only seventy or eighty years ago.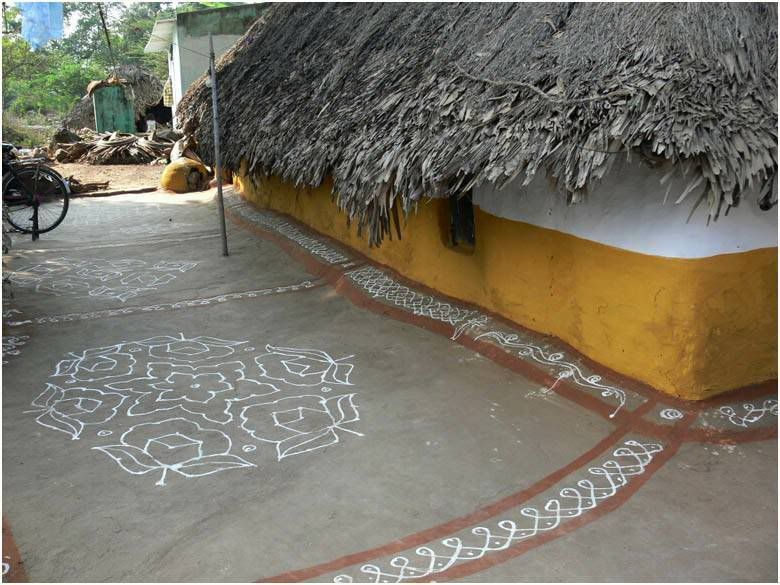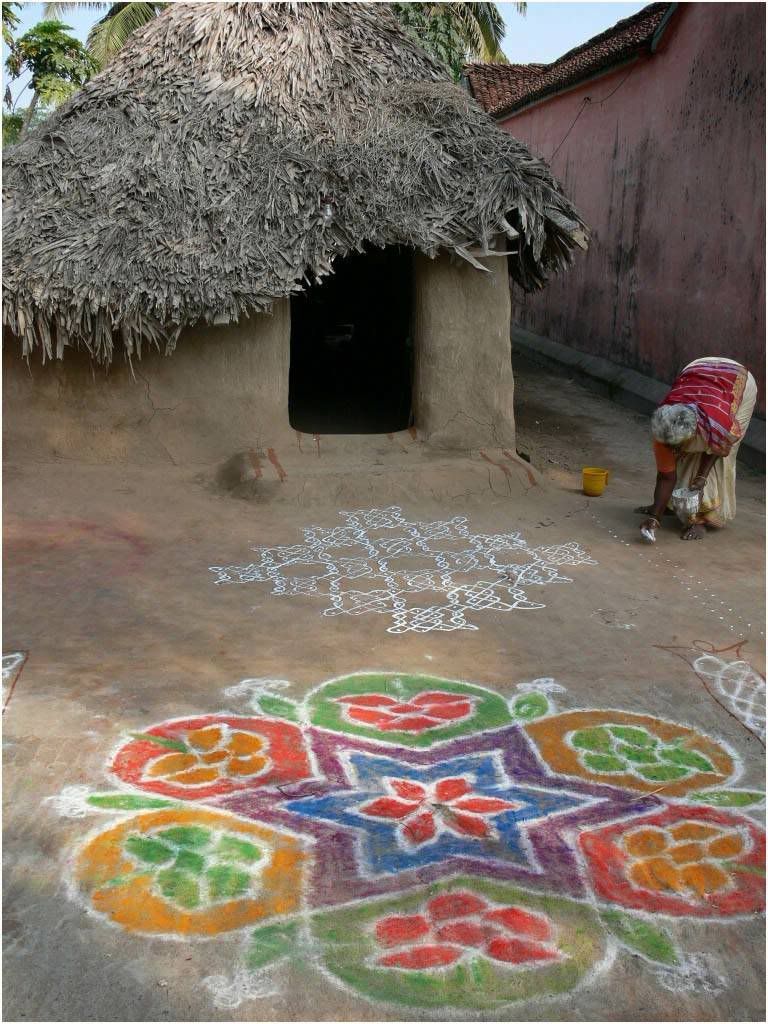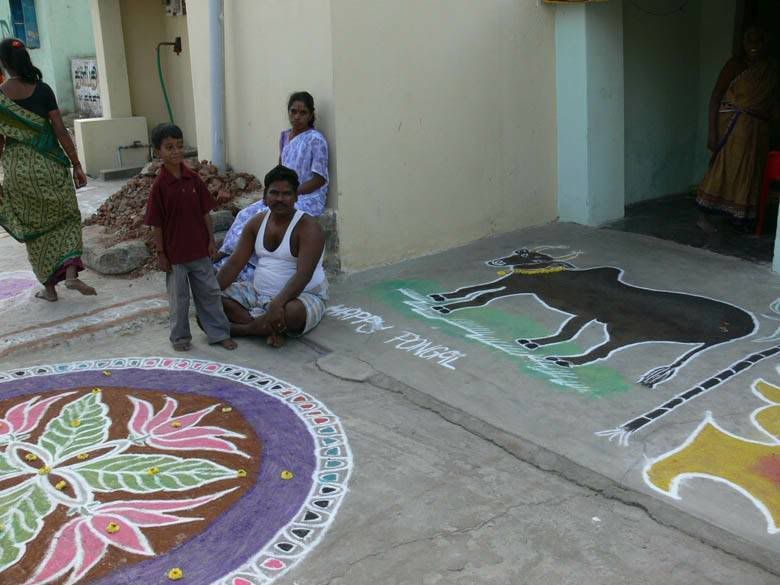 All the houses are freshly painted and decorated. On the eve of 14th, called Boghi, all old things are burnt. Lot of fun that night. They can't throw away and burn their things but they find something to burn. Fresh start from 14th January, everything is new.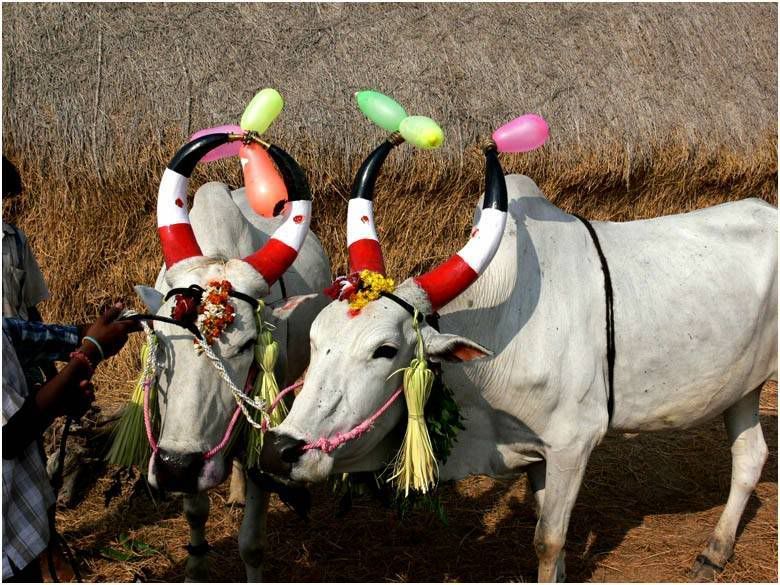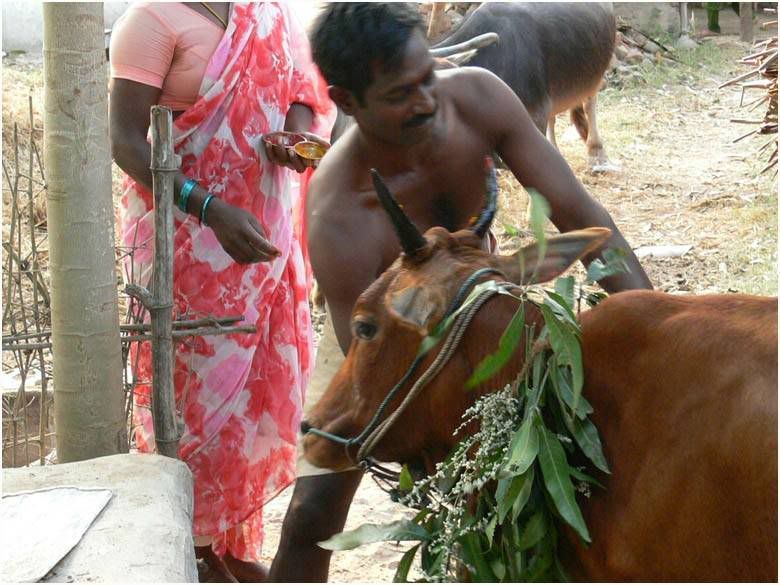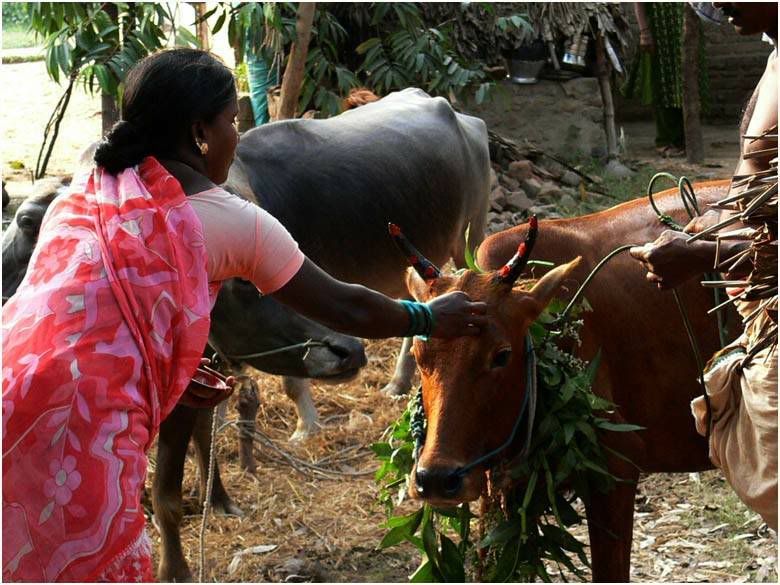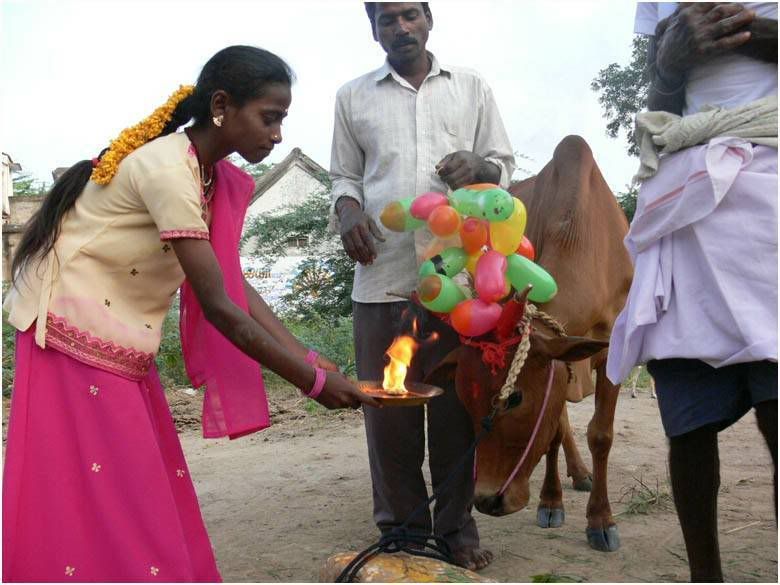 I am not sure if the cow likes it. The cows and bulls are decorated and worshipped.

Here, Murugan a farmer is giving me and my friend Jawahar, tender coconut water. I am wearing a new pair of jeans.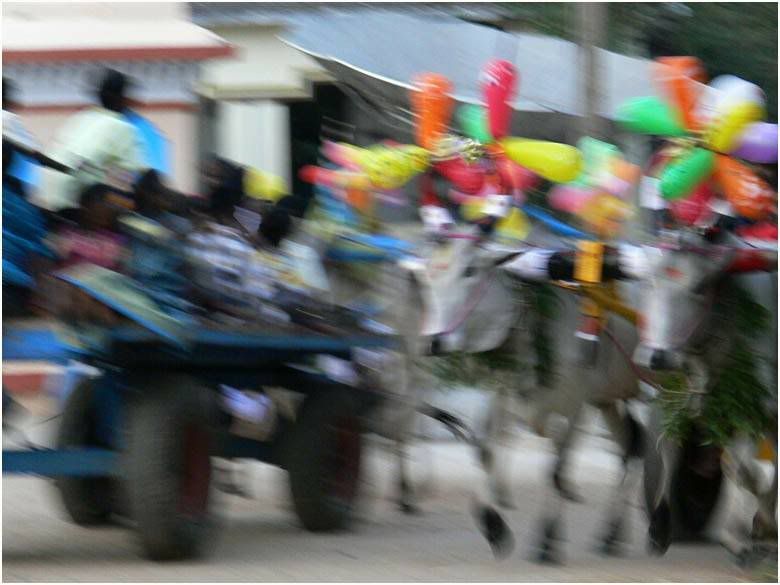 The year was good all over south India, rich harvest everywhere, they all are happy
Next day is MATTU PONGAL Mattu is cattle, Its their day. The family piles on to a bullock cart and go sight seeing, it is called KANAM PONGAL. thankfully there is no bullock cart race here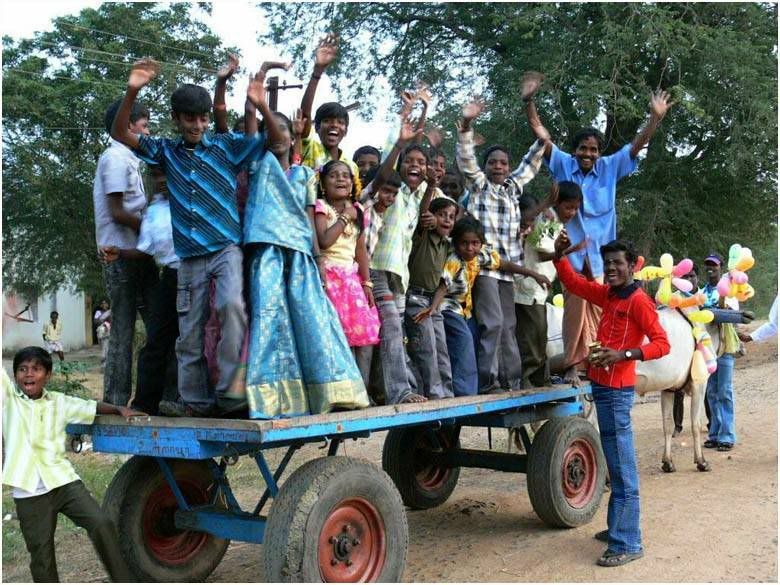 Wow ! New clothes ! they are happy, its so good to see them enjoy their life.
Wish them many rich harvests in future. I wish them all the joy sunshine and rain. I owe them my life.
Please keep them in your hearts, your local farmers, where ever you are.
Please pray for them, please pray for the safety of their children
I love you all.