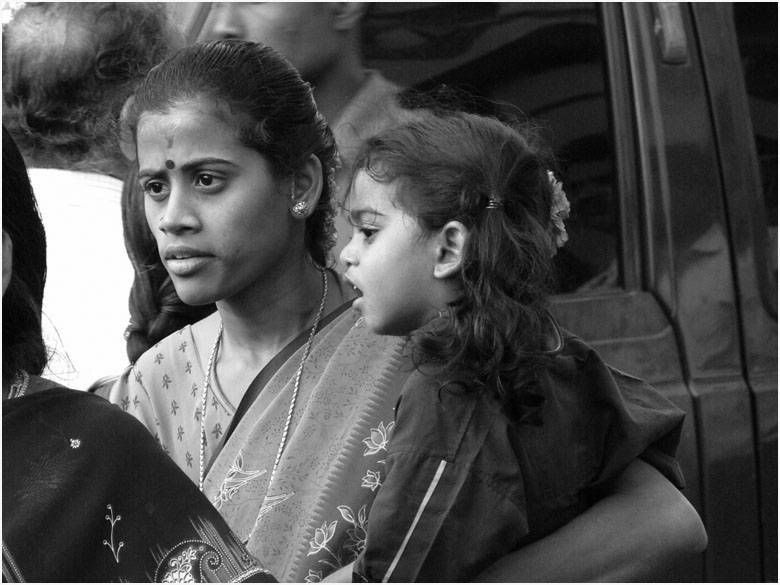 Mother Nature
Mother Earth
Mother Country
Mother Tongue
I have grown hearing that all my life
Mother is supreme, every one accepts that fact. But we let our mothers suffer and we don't let our mothers decide on our future.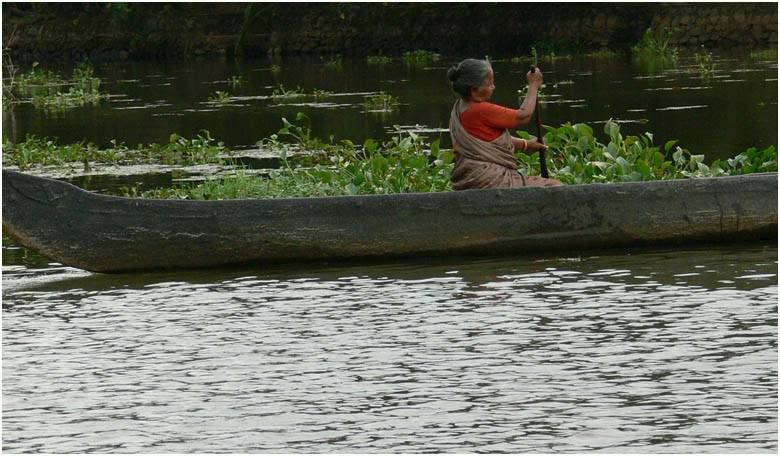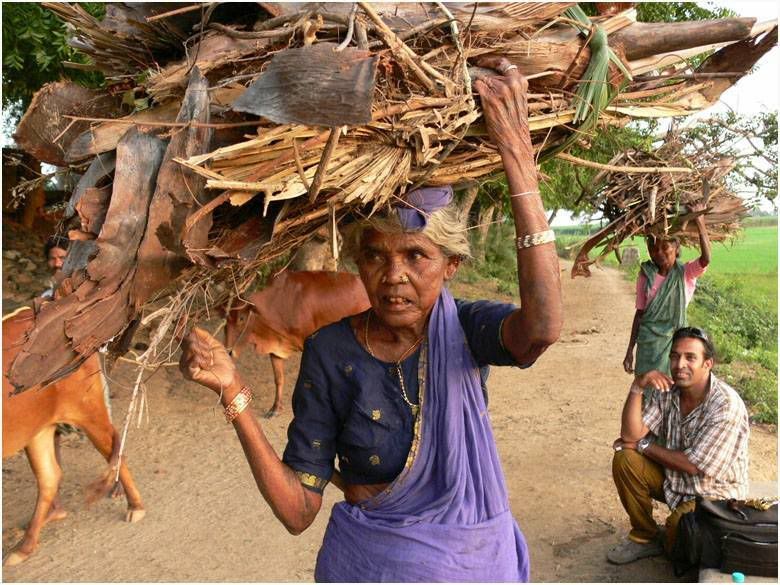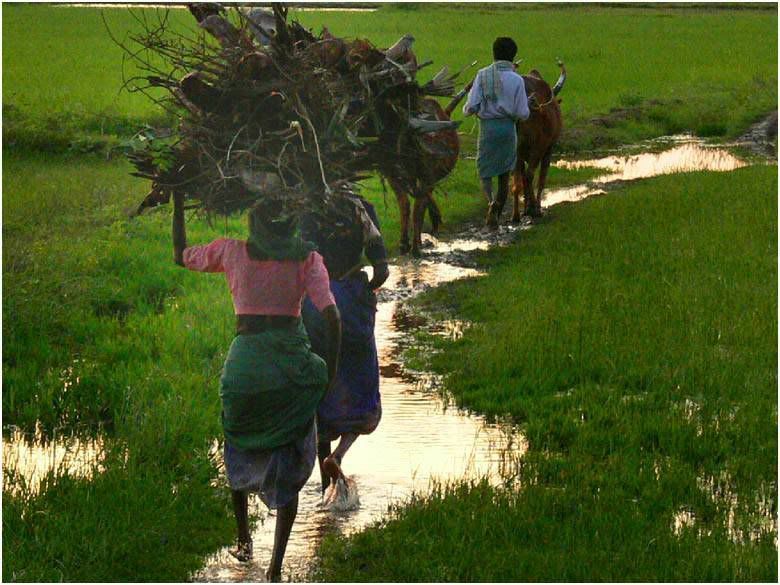 When ever you have time please click on the 'next blog' You'll find it on the top right.
Please check ten blogs at a time, and check their profiles.
This is what I found.
On the average 6 are females, 3 are males and one doesn't say anything and I assume it to be a female. So it is 7 females to 3 males for every ten blogs
.
Is it because women have nothing else to do ?
No, They have so much to say.
They have ideas, they want to be read they want to be heard
Are we listening to them ?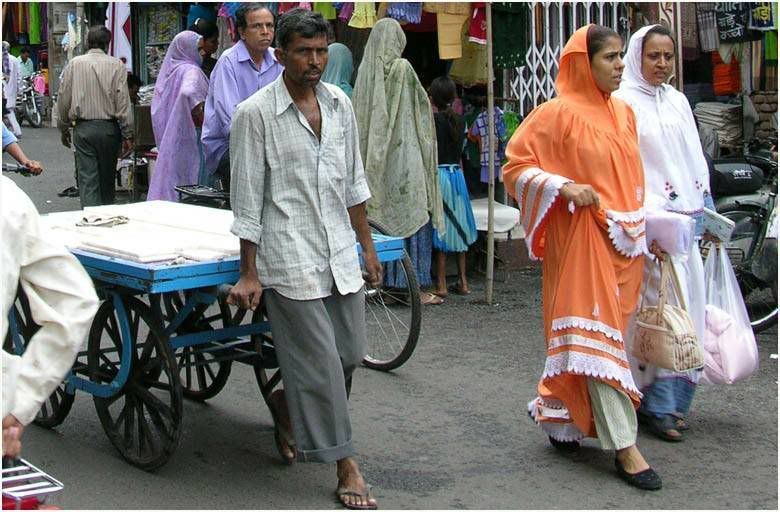 Male domination is completely against the laws of nature.
That is why we are in a mess today, facing extinction, walking on a blood soaked earth, sitting on a pile of weapons of mass destruction that could wipe out all forms of life and make this planet unlivable.
Ruth gives me a wonderful news. Michigan State University has two women presidents. I think we are moving in the right direction, we need more women who have the power to decide on our future.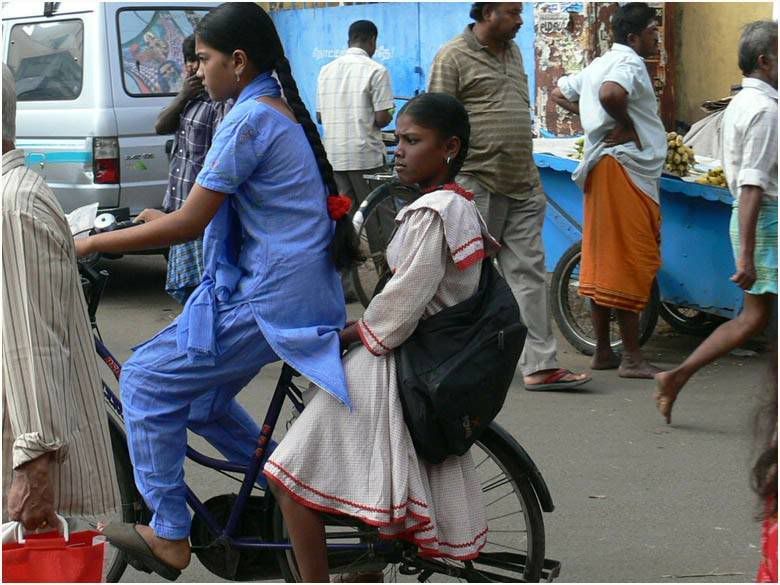 Evolution of human mind brought the end of slavery. Evolution of human mind accepted the importance of women. Today's man does not consider women as weak or inferior being. Today men are willing to give equal status to women. But it is not happening, largely due to wrong people sitting at the top who are very few in number but are most powerful.
This is not a debate on who is superior or who is stronger.
This is a debate on management skills.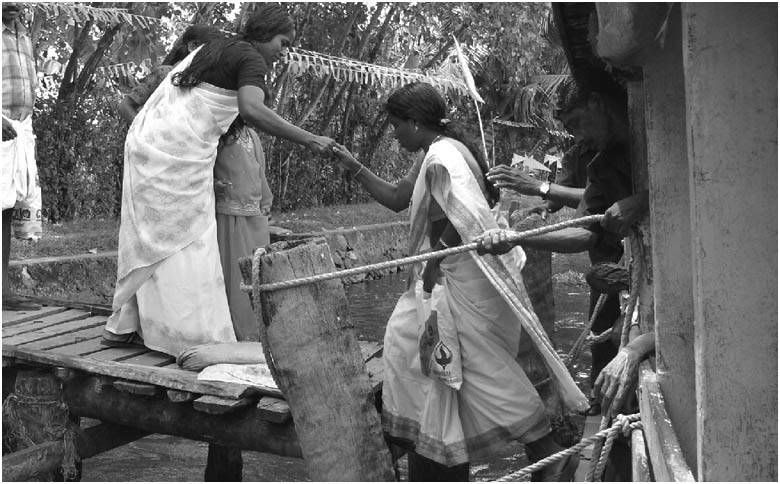 HOW THINGS WENT WRONG
I have to apologise for some misinformation I gave in my earlier posts. The first humanoid appeared seven million years ago according to recent studies and not four million years as I had mentioned. The first human who could do the job of a football and boxing refree appeared four million years ago.
By that time the human race was male dominated.
The first blunder. Everything went wrong after that.
This is long before we created God and long before the first religion appeared.
We created the present God only some seven thousand years ago and the holy scriptures that appeared some three thousand years ago made the position of women still worse.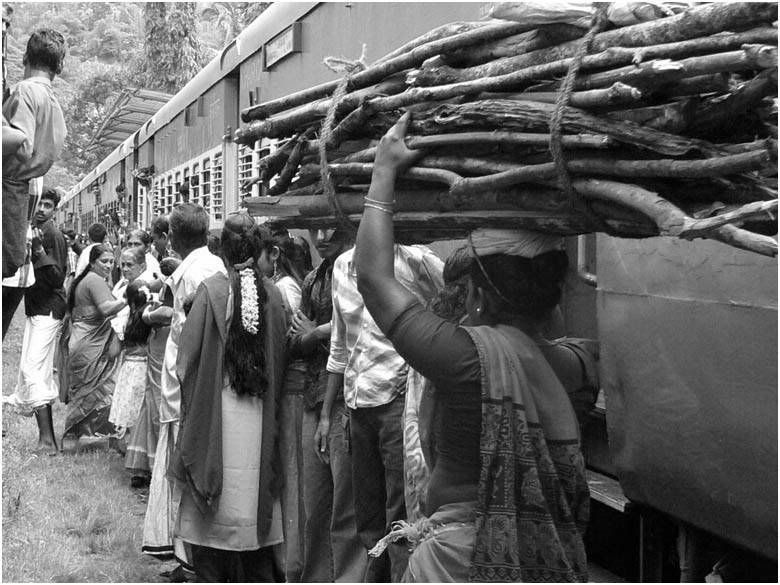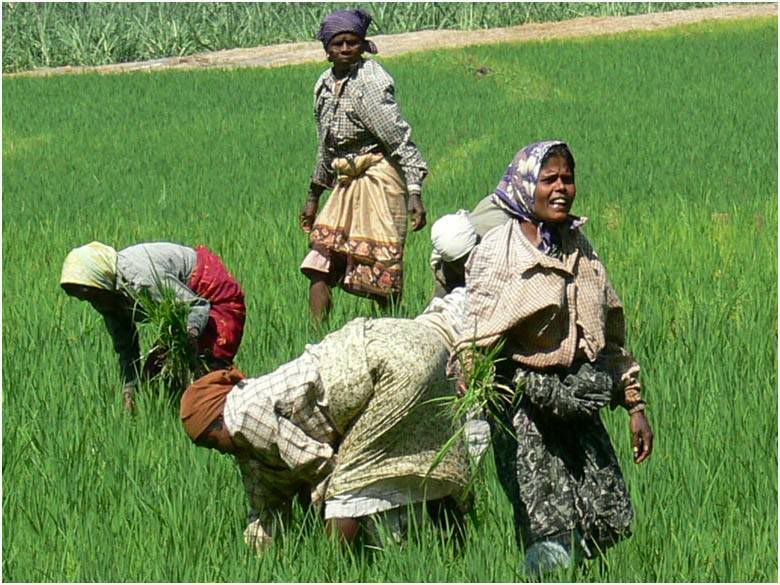 This planet is run and managed entirely by the female species. A fact conveniently ignored by all major religions. Only we humans are male dominated.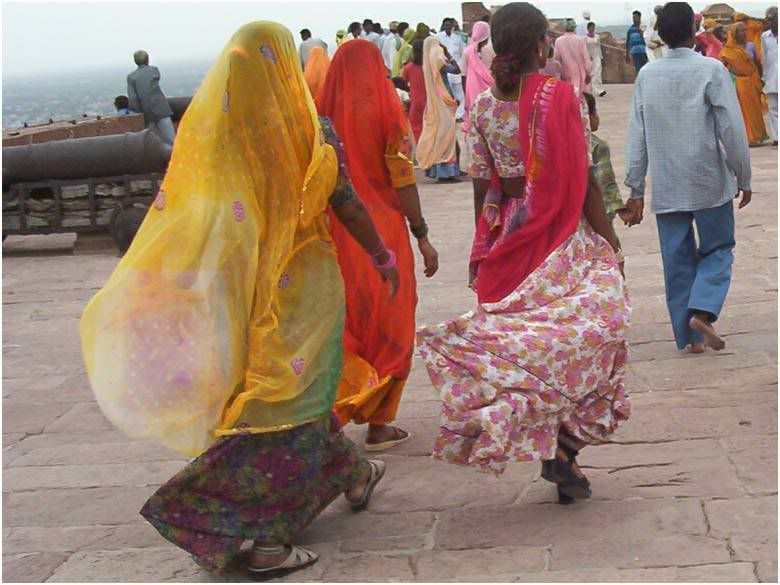 Unto the woman he said, I will greatly multiply thy sorrow and thy conception; in sorrow thou shalt bring forth children; and thy desire shall be to thy husband, and he shall rule over thee.

"A woman should learn in quietness and full submission. I don't permit a woman to teach or to have authority over a man; she must be silent. For Adam was formed first, then Eve. And Adam was not the one deceived; it was the woman who was deceived and became a sinner
-

GOD Almighty

.
You don't need a doctrate in theology to know who is behind such lunacy, the holy scriptures claim that those are the words of God.
If Genesis is true, I would salute Eve for taking the risk of biting the genetically modified fruit of knowledge. (Yes God already made GM food in Paradise, not a very good news for our genetic engineers) I salute her again for being held responsible for bringing the downfall of man for throwing us in this exciting though misguided world.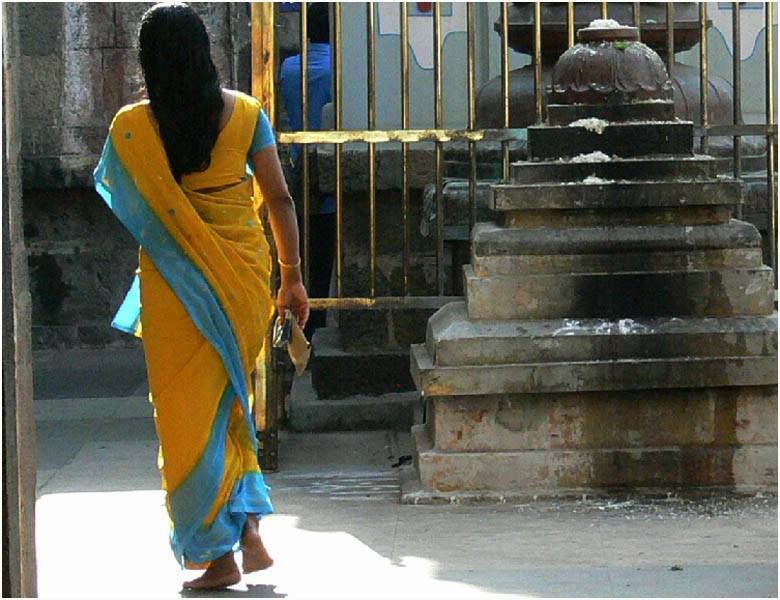 According to Hindu scriptures a woman has no right to education and is not supposed to touch or learn the holy scriptures, even if she belong to the highest cast.

Though Islam claims equality, the condition of women in Islamic world is pathetic. A woman priest in Islam is unthinkable
.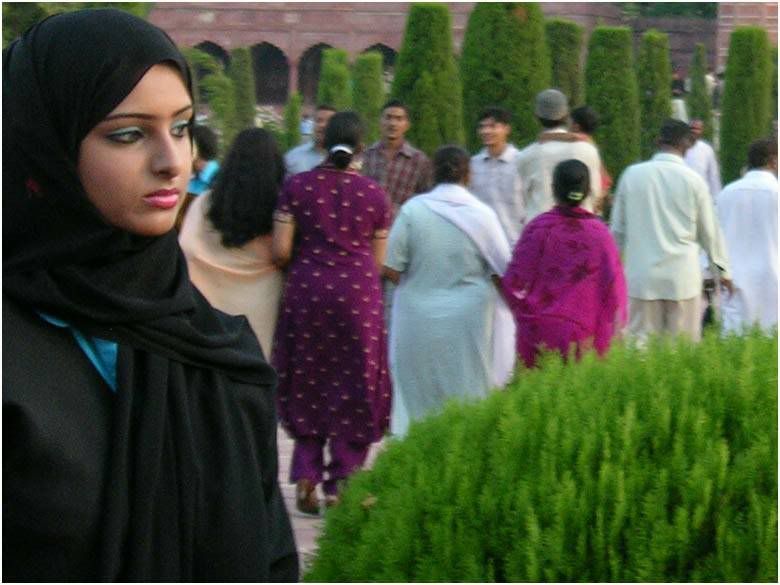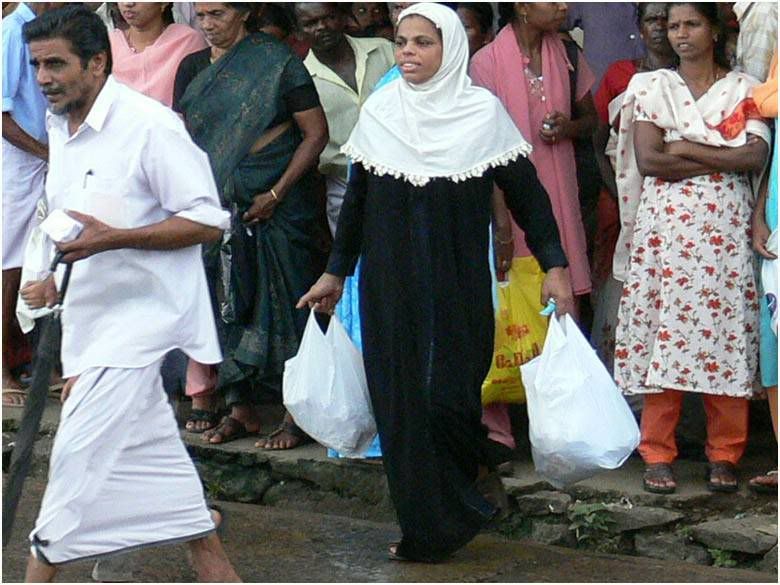 You have heard about the controversy of women ordained as Catholic priests. The Cardinals the Popes don't like it for the reasons mentioned above.
Don't women have sense to deliver a sermon ?
I think they will do a better job on the pulpit saving human race from extinction. They have better ideas to remove poverty
.
This is an environmental issue. I have brought religion in to it becase most of the people of this world follow some faith or the other, and none of the faiths consider damaging the environment as a sin.
We humans have defied every law of nature, not the animals
Now please tell me who is better off, the female dominated animals or the male dominated humans ?
what ever problems animals or plants have, are caused by us humans. Human race is merrily singing its way towards extinction.
A woman would scream at her neighbour but she will never jump in to her neighbour's yard with a dagger in her hand, this is something a man would do. A weapon is not in the list of her options, but she has always been submissive to a club weilding male humanoid who went about boinking every one who did not agree with him.

Is the fear of the club which made woman submissive ? perhaps it was.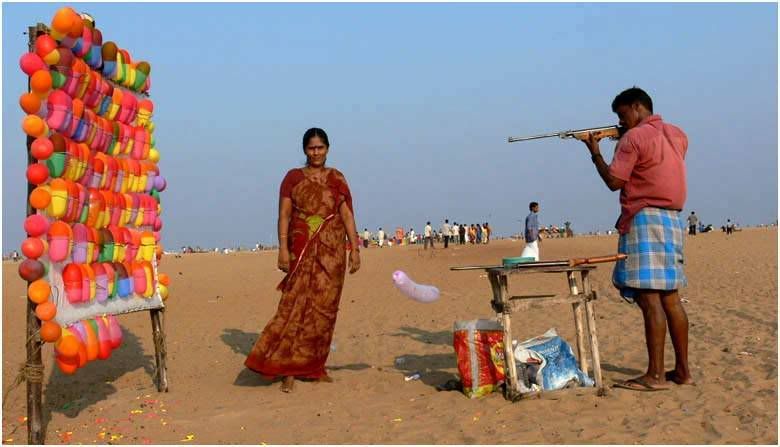 This was the scene long before religion came. Religion brought more bloodshed more wars. Not a woman's idea, they would have preferred to ignore or negotiate and avoid killing and bloodshed. Men had very poor management skills.
A club to a nuclear weapon, we have come a long way.
Its the same thing.
Things started going wrong from page one.
And the animals kept watching us with glee.
Believe me, all the animals would love to see us all go extinct.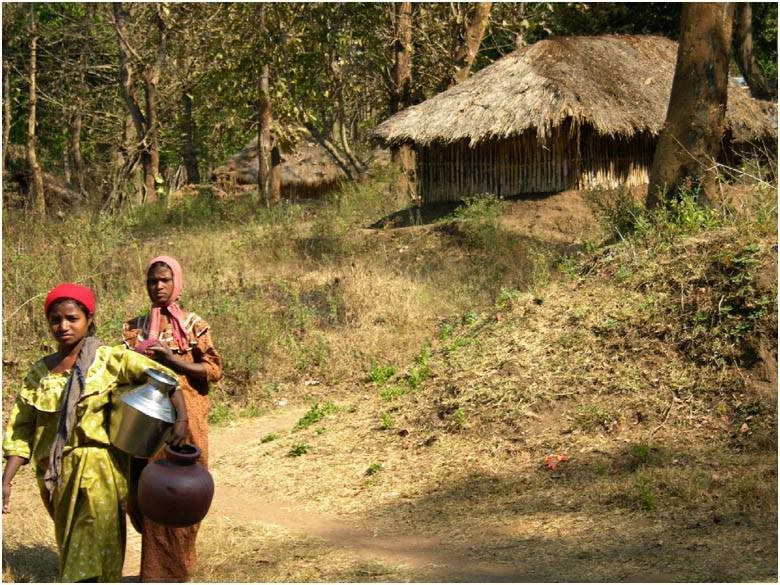 Perhaps it was the fear of the club which saw the beginning of poverty. Those who were the strong, grabbed the fertile lands out of greed and insecurity which still exists. Those who were weak were made to work as slaves to survive or forced to migrate. The strong and powerful needed labour, So the weak survived in poverty and slavery. Religion did not help.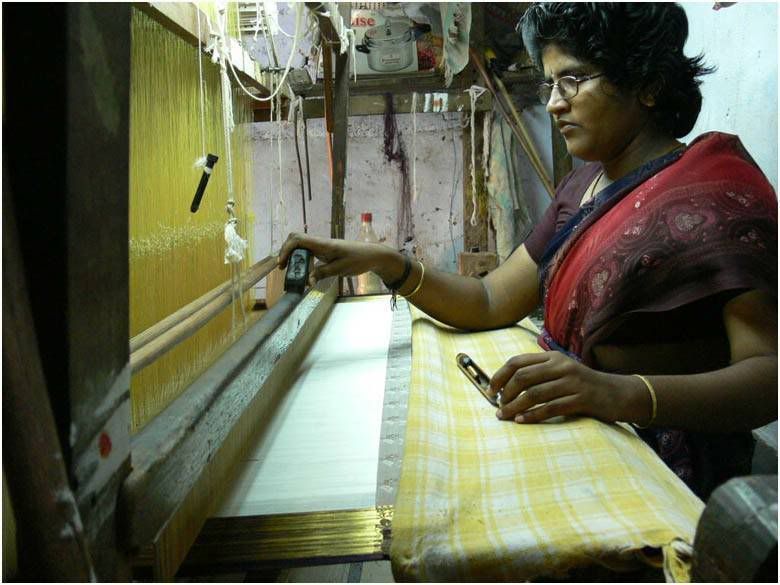 Until early 20th Century women were stripped naked and sold openly in the markets in African and Asian countries. None of the religions objected to the shamful practice, None of the religions condemned the slavery. God supported the rich and the powerful, the poor and the slaves were given dreams of freedom, dreams of life in paradise after death.they worked for God until they died.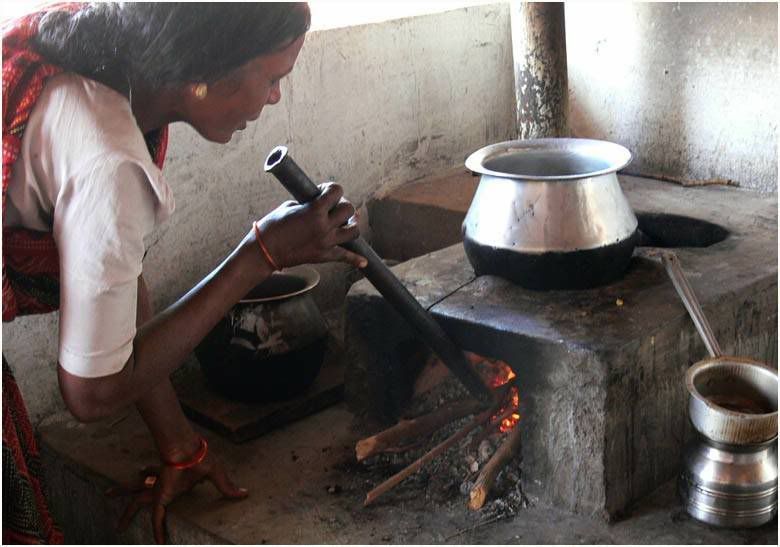 This is not how women would have wanted. But they had no say. They had no power.
"Yes, I am fond of history."
"I wish I were too. I read it a little as a duty, but it tells me nothing that does not either vex or weary me. The quarrels of popes and kings, with wars or pestilences, in every page; the men all so good for nothing, and hardly any women at all -- it is very tiresome:" -Catherine Morland, in Northhangar Abbey (1803), by Jane Austen


With such a background in history How do you expect women to have equal status, if not domination ?
It was bad decisions right from day one. Because women had no say.






"women's physical weakness and the task of rearing children had placed them at a disadvantage and made it hard for them to compete with men. This disadvantage had been increased by the exclusion of women from knowledge, from work and from property ownership and political rights" - William Thompson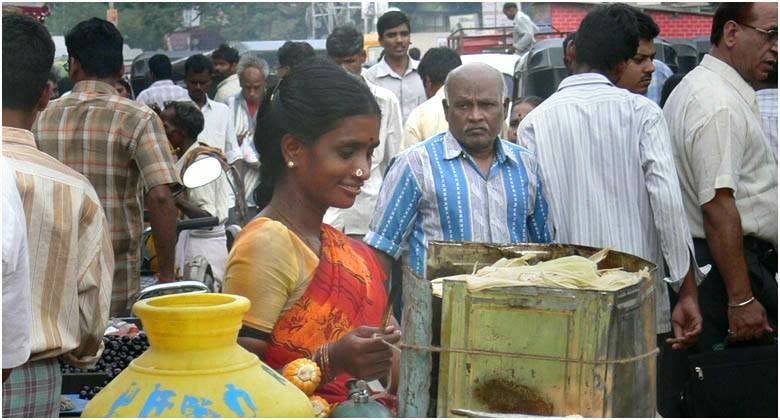 Winds of change started blowing in the beginning of ninteenth century in Europe and England. Radical thought began in France.
Things started looking up.
I remember a very few names. Mary Walstonecroft, you'd love her biography,comes from a very interesting family, married Percy Shelly and Wrote Frankenstein, other name comes to my mind is Agusta Ada, the first one to write the first ever computer language at the age of 18, somewhere around 1830's, she was the daughter of lord Byron but she never met her father. Mary Ann Evens, though used a male pen name of George Elliot, had the courage to swim against the current.
There are many others like them who brought a wave of awakening.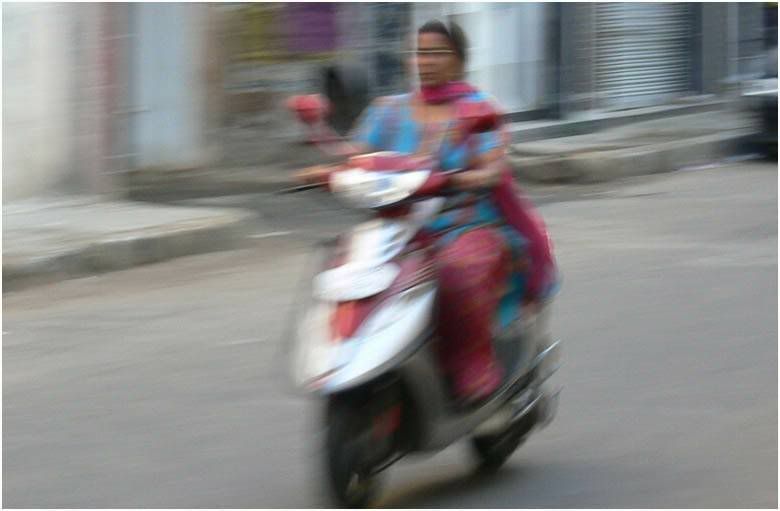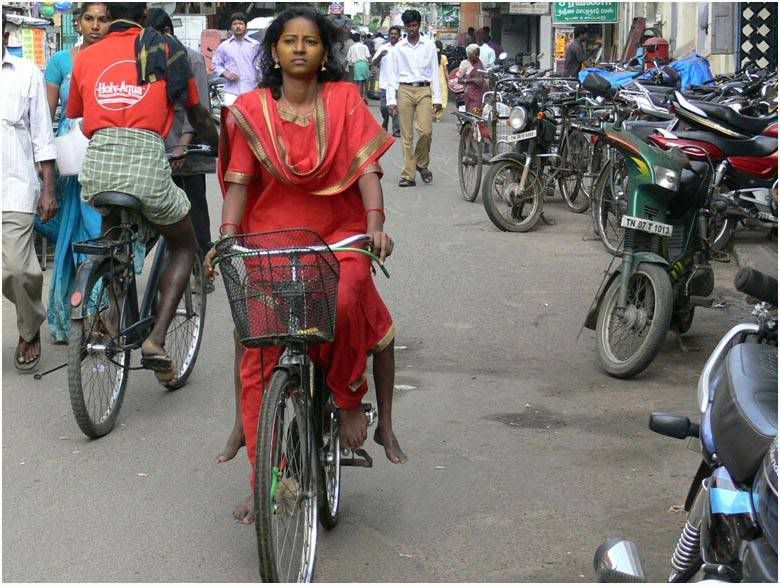 Opression of women in the west nearly has come to an end but independant thinking is still missing.
The situation remains the same in Asian and African countries. Women still work till death like slaves, Treatment of widows is pathetic in India. When old, they are abandoned by their own families.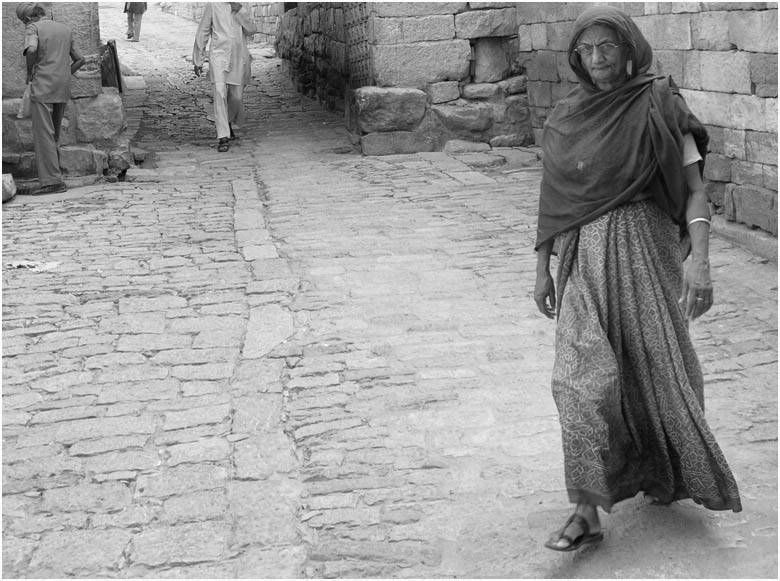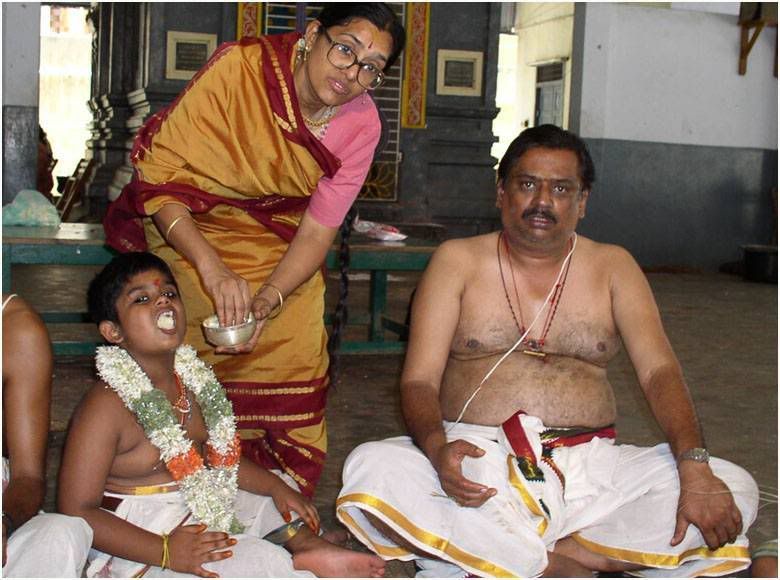 With widespread female infanticide (details of which are too shameful to write) only male child is prefered and pampered.






Women are supposed to remain within the four walls of the husbands house until death. Only their dead body is supposed to come out. Some willingly remain within the four walls, this includes both Hindus and Muslims. They don't want any freedom, it is against their religion. Who wrote the religion and all the laws ? Well ! you can take a wild guess.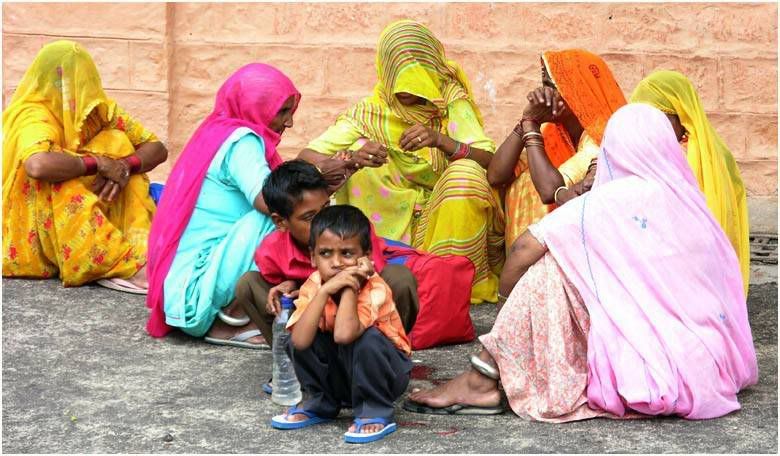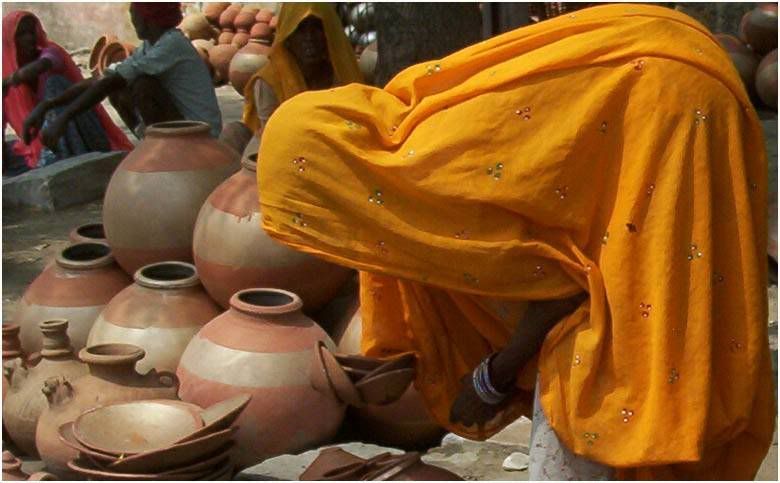 Those who are allowed to come out, have their faces covered with a veil. This is the present situation in educated families as well.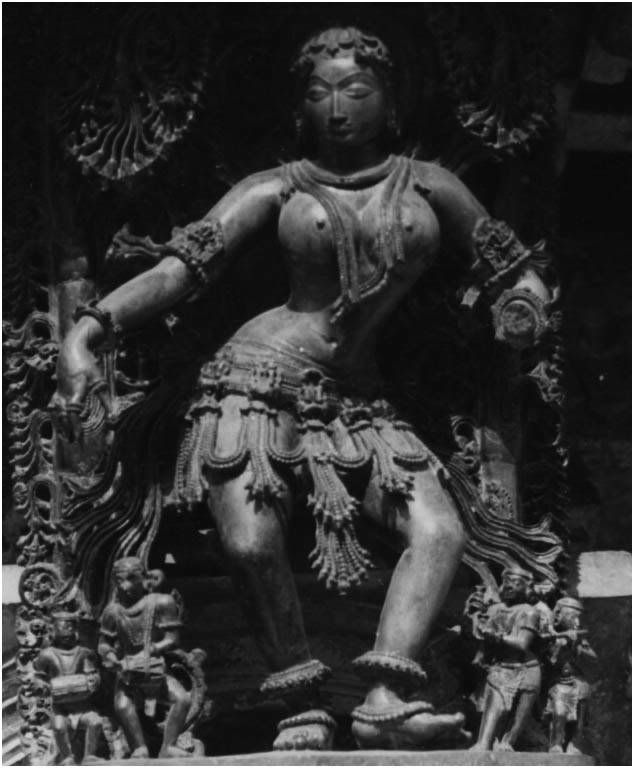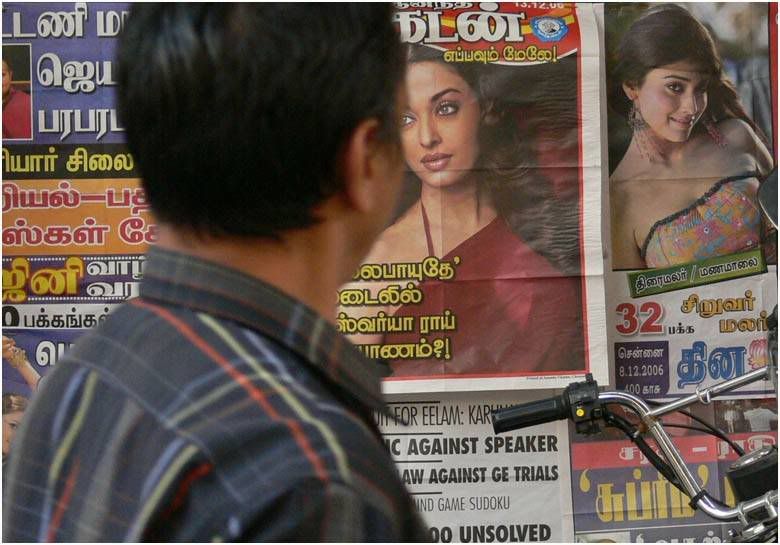 Women have been depicted in poor light right through the history and mythology.When gods can have multiple wives so can we. There are many godesses, but they wait on male gods. Men and women grow up with such myths. Such stories are considered as absolute truth by both men and women.
This is not history. It is still happening today in India.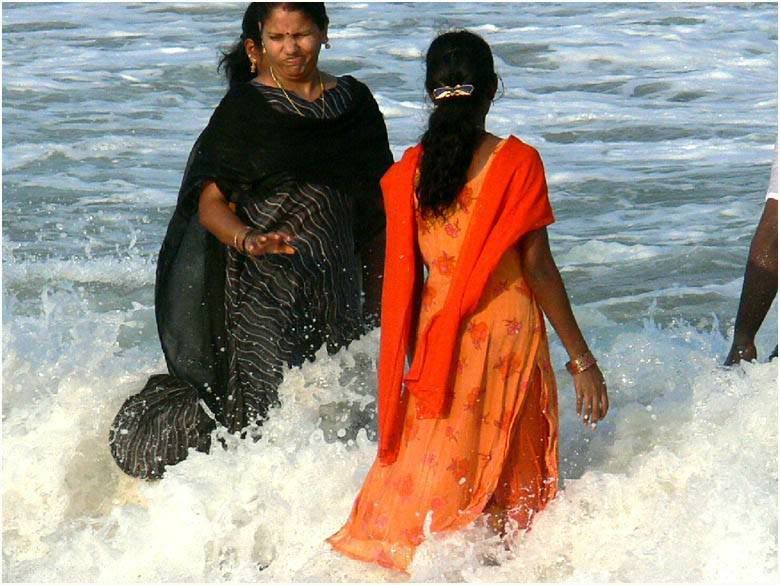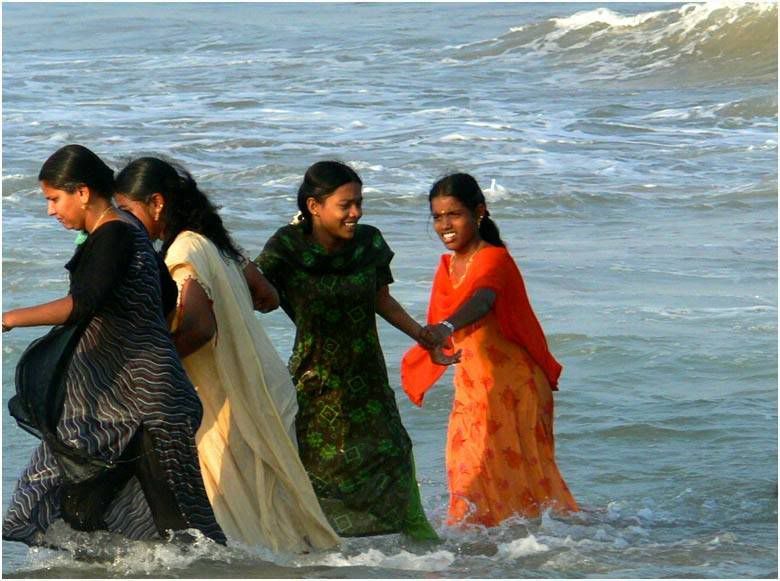 Some realise the injustice and walk to freedom. There is a wave of freedom in urban areas, equality is a distant dream though, unthinkable in rural India, but they walk with confidence, not with fear.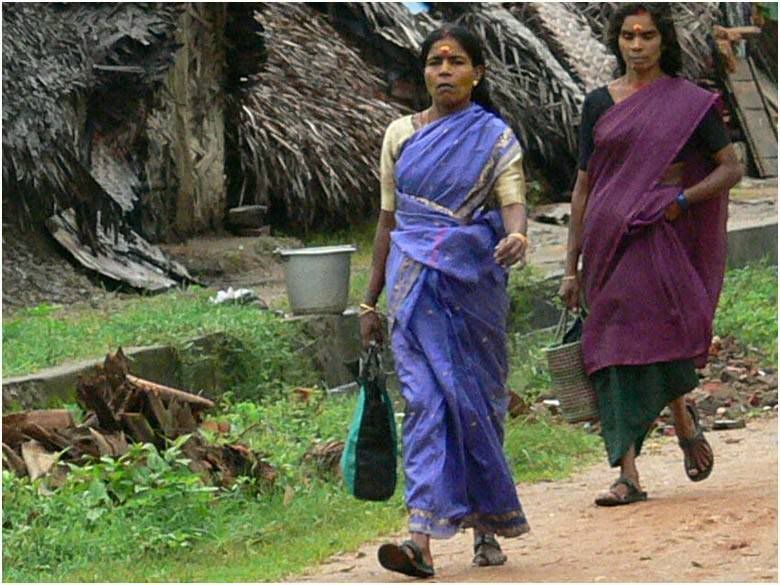 I do not ask for total domination, All I ask for is equal say for women in education agricultural and environmental issues at the local level.

Think local, please don't think global.

There would be no result if we do anything at the global level. Things will only go from bad to worse.






There is no woman here in a village conference on farming issues in Karnataka. My friends here welcome the participation of women. After years of opression, women hesitate to come forward. They have ideas too. They will come out with unique but practical solutions. Most of the solutions end up on paper as unpractical.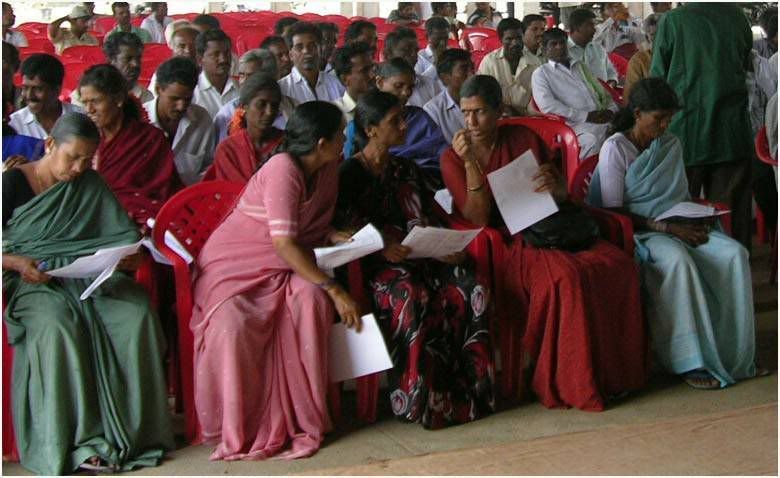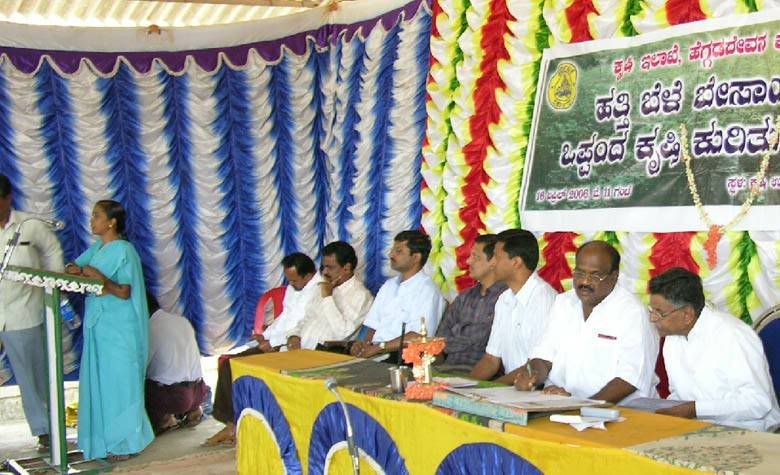 There are some women here in a village meet, but they are always out numbered by men.
Poverty is one major issue of environment. Religion or philosophy doesn't seem to solve it





I don't see any revolutionary change if women emerge as world leaders. There was absolutely no help from leaders like Indira Gandhi, Margret Thatcher or Golda Meir. There are some coming up. But that would hardly make any difference. Entire system is sick.




The rectification should begin from the local levels tackling only local issues, with women having deciding powers. It will take hundreds of years. But it will be good for the future of our children and our planet. Perhaps we would merge with the nature one day. We are completely alienated now.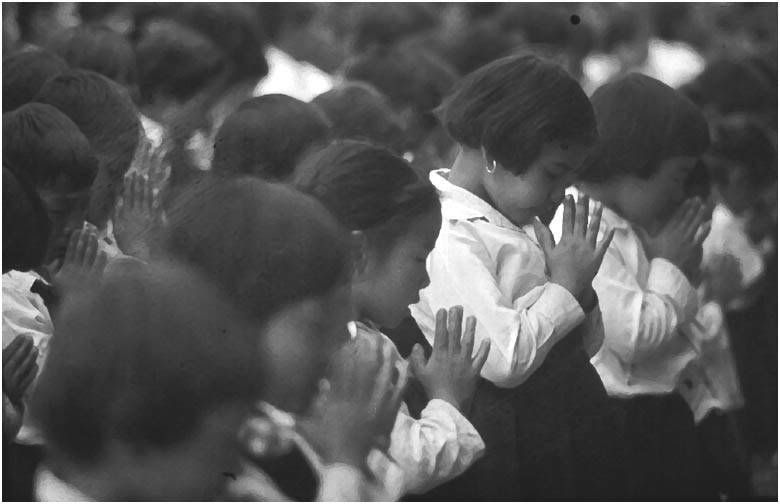 Took the picture of little girls praying in Sikkim 25 years ago, hope they are all happy and breathing in freedom today.
All my love

BLUNT KNIFE
WILDPIC

.