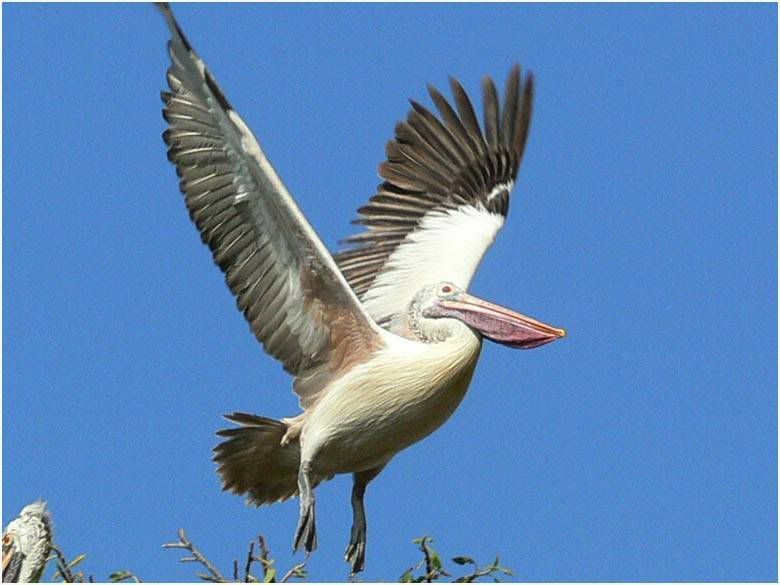 i have added two new blogs, just pictures, PORTRAITS and PASSION GREEN, you'll find the links on the side bar.
i was sitting on these pelicans for a long time. i thought i had already posted them and was searching for a post on the pelicans, did not find any. So here we are. i am not going to write about pelicans because i do not know anything about them.
The only thing i know about them is that they fly.
i sit and watch them for hours, funny chapees they are.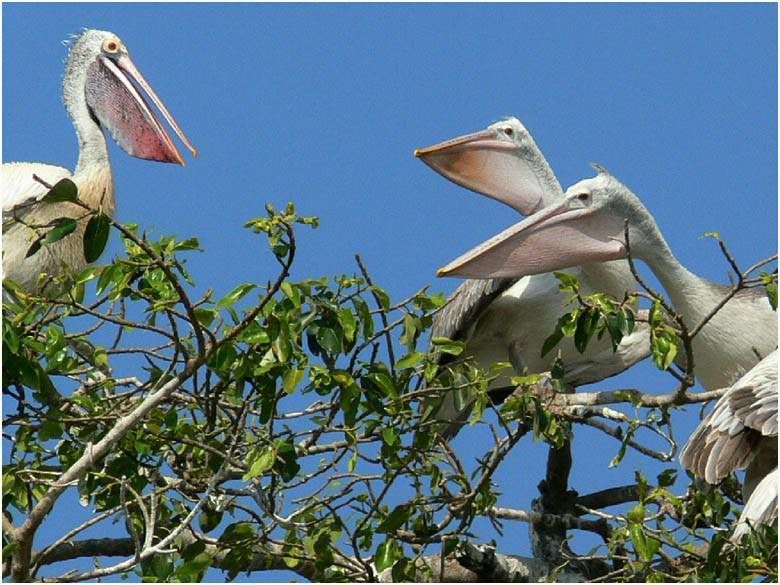 Hello ! What do we have here ?
Guruji and his disciples, one chap is clearly not interested in the philosophy.
Dicipline my boys ! Dicipline and meditation is the only way to Nirvanaaaa !!!
Do we get fish there ?
eh ?
fish ? what fish ?
fish fish, Nirvana fish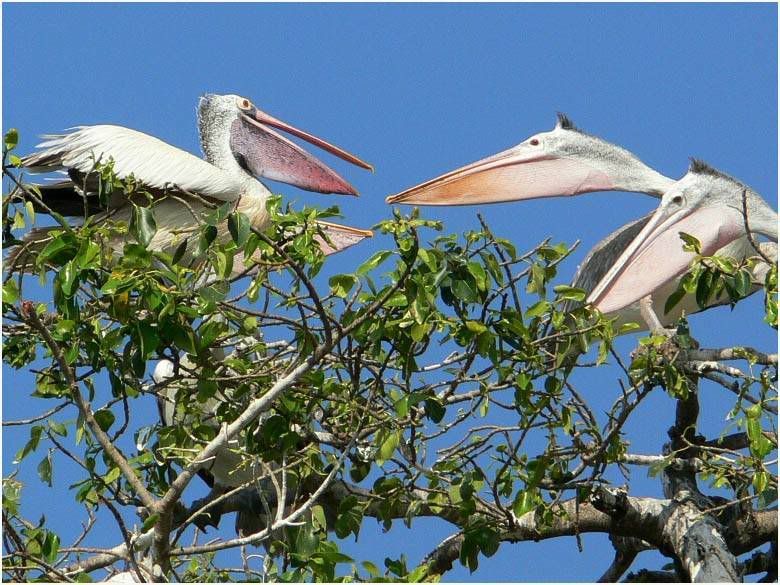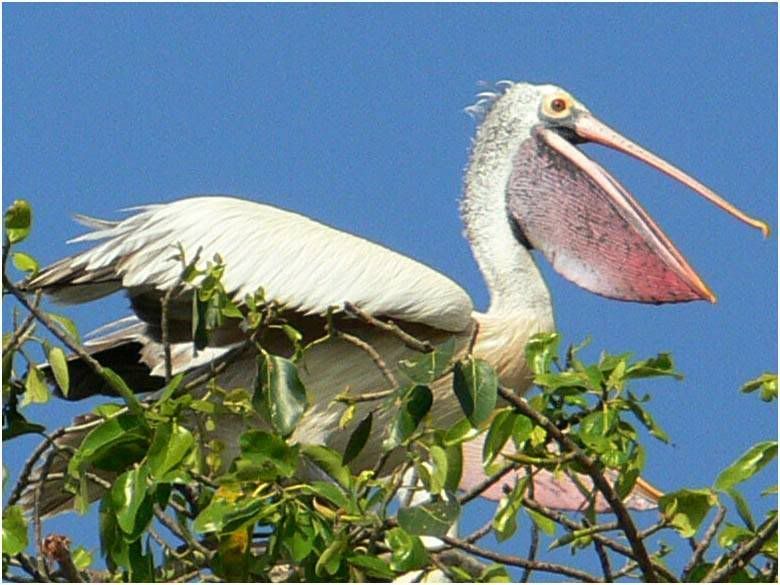 ah ! Rise above the petty fish, Rise above the petty desires, rise to a higher level of
consciousness my boys !
Yoopee !!
what ?
If we rise above the petty fish
yes yes
if we rise above the petty desires
yes yes, go on.....go on
if we rise to a higher level of consciousness
YASE YASE ! You are almost there my boys !!
if we rise to a higher level of consciousness,
Do we get bigger fish ?
eh ?
BOINK !!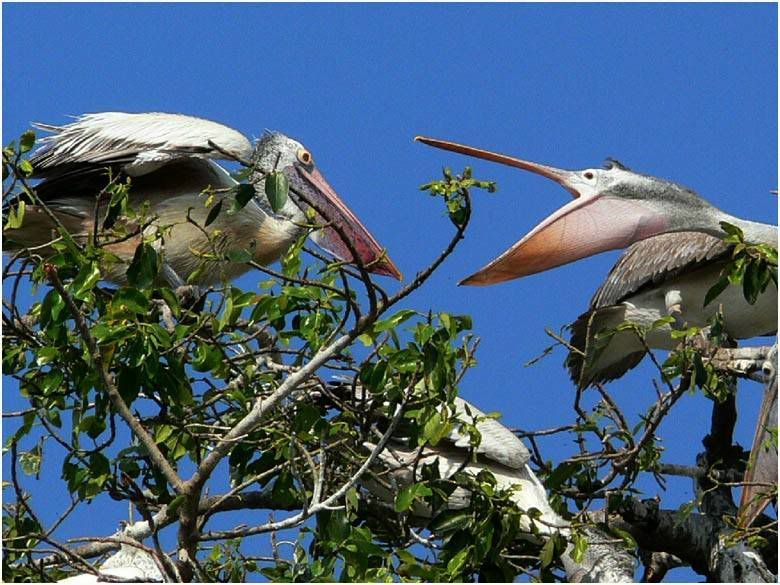 I give up ! Naughty boys !
Yippee I'm going to get myself a fish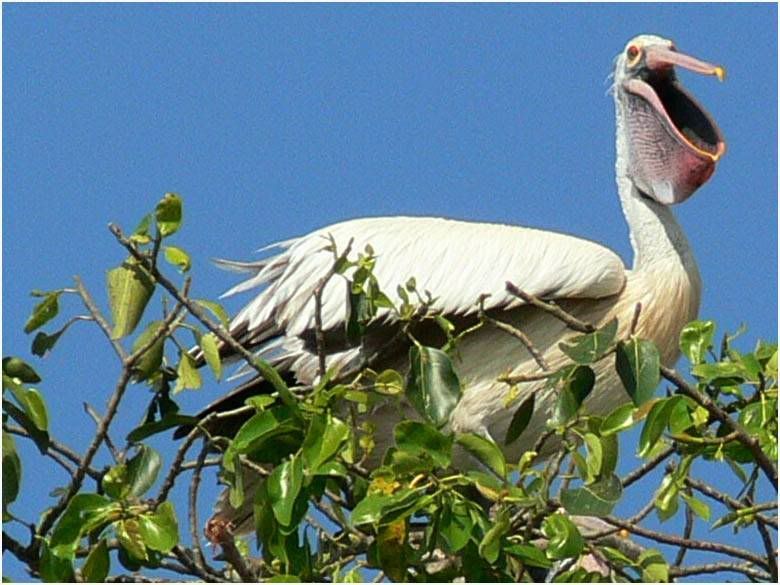 Imagine we humans had a sac like that under our jaws.
The cops would tell you to open your mouth at the Airports
Open your mouth Say AAAAHAAAAH
light please, they'll throw light inside the mouth
you can go.
Next please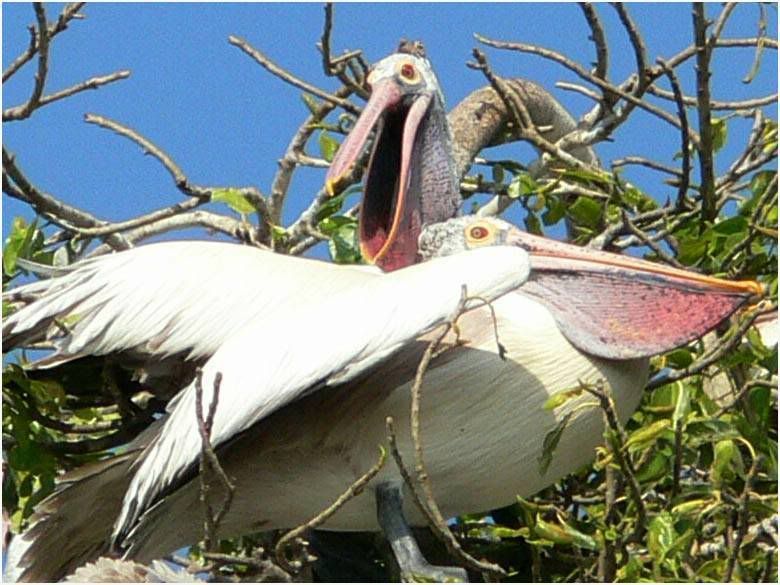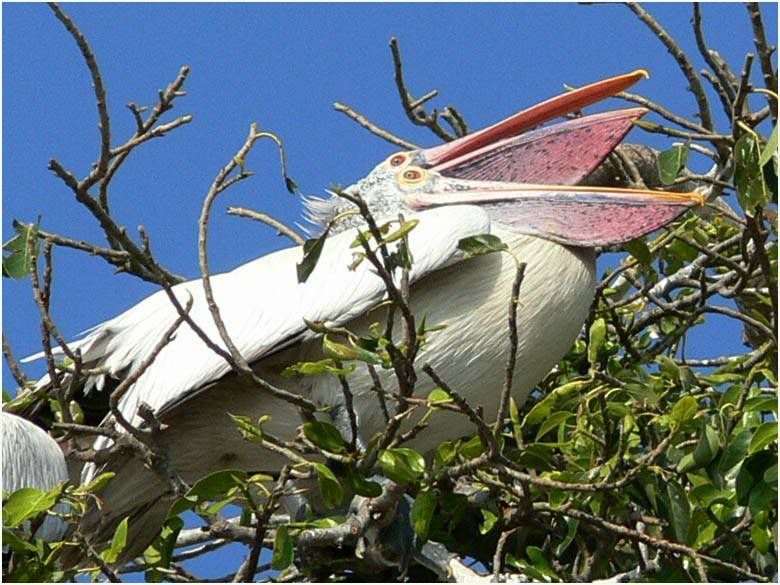 Hey hey where are you going, stop that guy
Hey open your mouth, what are hiding there ?
blib blib lutthing
open your mouth
Ahhhh ! diamonds ?
Hey he is hiding diamonds in small plastic bags
BLOOOK BLLOOOOK
Bring more light
Open your mouth
ahhhhhh
Oh my god ! what happened to the diamonds ?
I just saw He must have swallowed them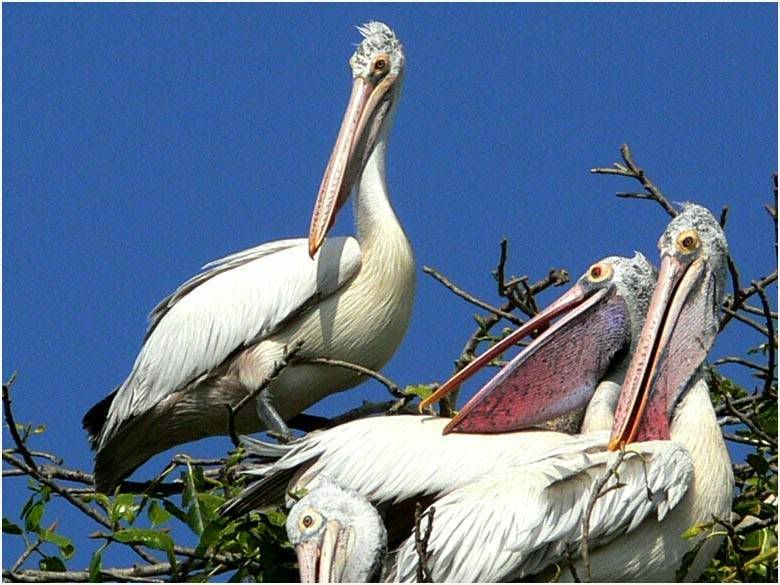 Now boss would be following him, the accomplice and the owner of the diamonds
Go to the toilet
what for ?
i want my diamonds you idiot !
ah !
go to the toilet
don't feel like it boss
what ?
i am constipated boss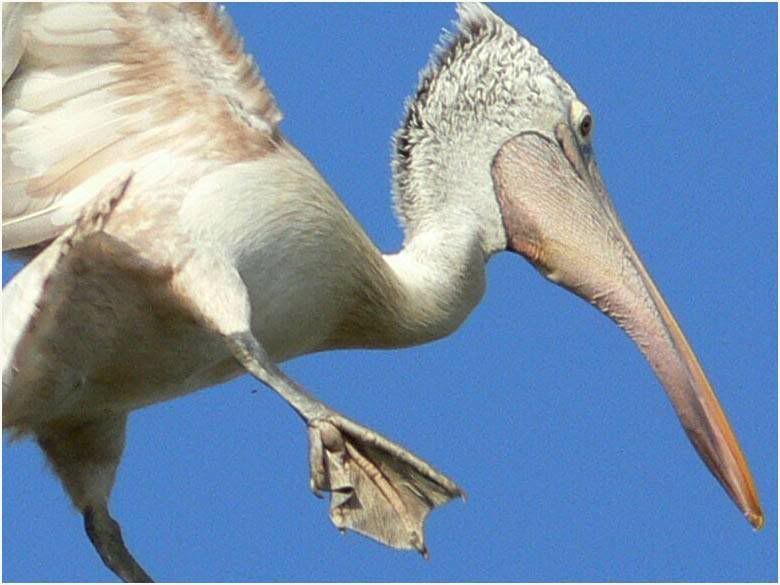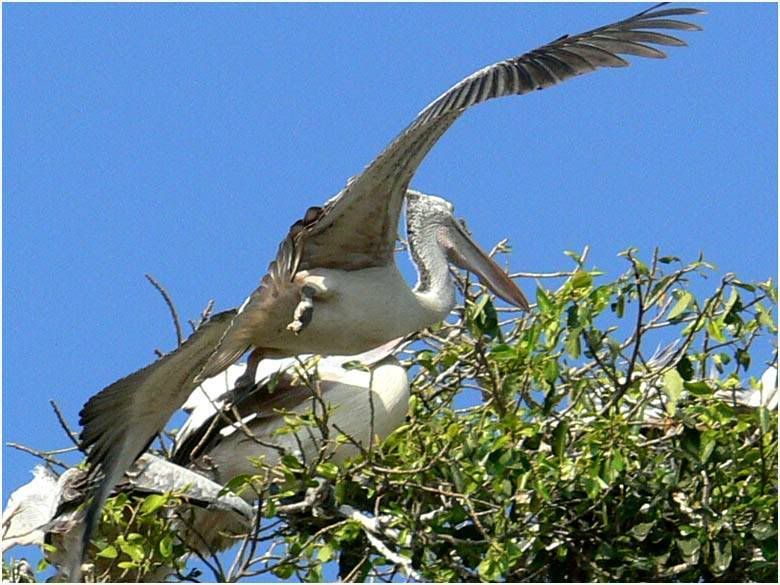 eat bananas
what ?
12 bananas
twelve bananas ? i hate bananas
if you don't eat bananas i'll kill you and cut you open and take my diamonds out, go to the toilet
yes boss yes boss
what ?
why are you following me ?
i want my diamonds
i want to do it alone
ok, but for god's sake don't flush the toilet
knock knock is it over ?
not yet
try harder,
yes boss
if you come out without my diamonds i'll make you eat twenty bananas this time.
aaaah ! got it Boss
good news
i want my money
what ?
i am going to flush the toilet now, i want my passport and my flight ticket, slip it under the door

yea i'll give it to you but please don't flush the toilet
Ah what a relief !
the door opens
where are my diamonds ?
its all in there
where ?
in the toilet boss
get them
you are the owner, you put your hand and get them, everything in there is yours boss ! and they are not smelling too good, I am taking the next flight. tata !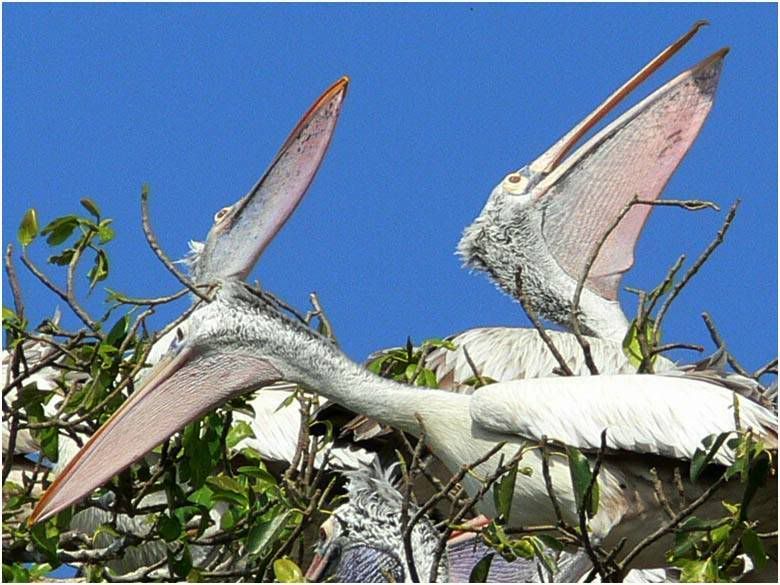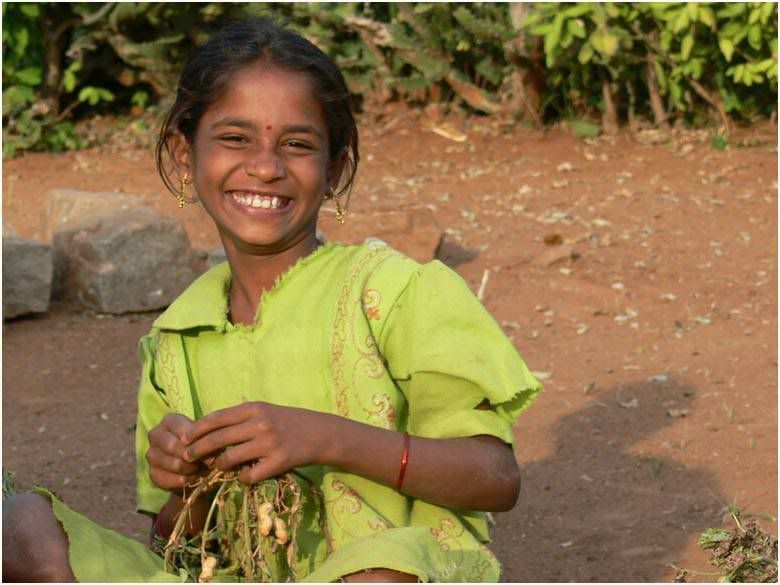 This is sunita, she talks to me like she is my grand mother. She says these birds normally come in huge numbers now they are comming in small groups, they seem to be confused. You know the reason. Their timing has completely gone haywire. they hatch and they can't wait for the chicks to learn to fly. It gets too hot for them, so many chicks die.