Cut your toe nails before you go on a trek.
your toe nails are always cut ?
good
i always think that every one is as lazy as i am.
How ever comfortable the shoes are they get painful when you are on a trek miles long as the foot lands on all the odd angles, you are not walking on a smooth road. Please never trek wearing new shoes.
i want to talk about allergies not about my new shoes.
Oh dear ! how can i get into this bus ?
i wanted to get on top but my tribal friends did not let me, they said that the bus goes under some thorny trees.
lot of them are already sitting there, why not me ?
We don't want you to get hurt. Missed the bus, long wait of 5 hours for the next one. But missing the bus had some delight in store.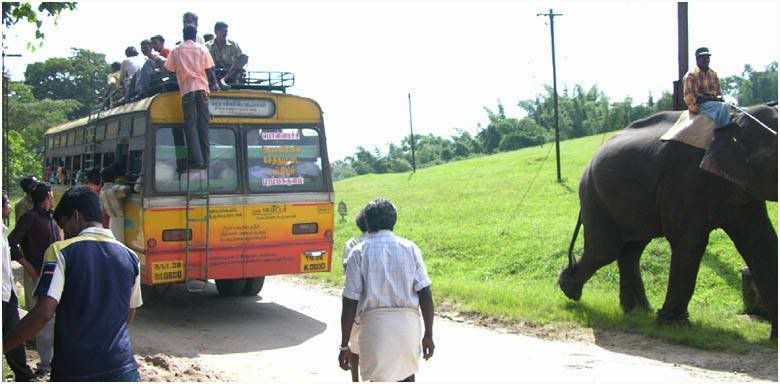 That is a trained elephant, saw some wild ones too.
its been a while, spent time in the forests of Tamil Nadu. i carried a book but did not read, carried music but played only on my journey back home. Spent a lot of time with the tribals. i'll write about them later.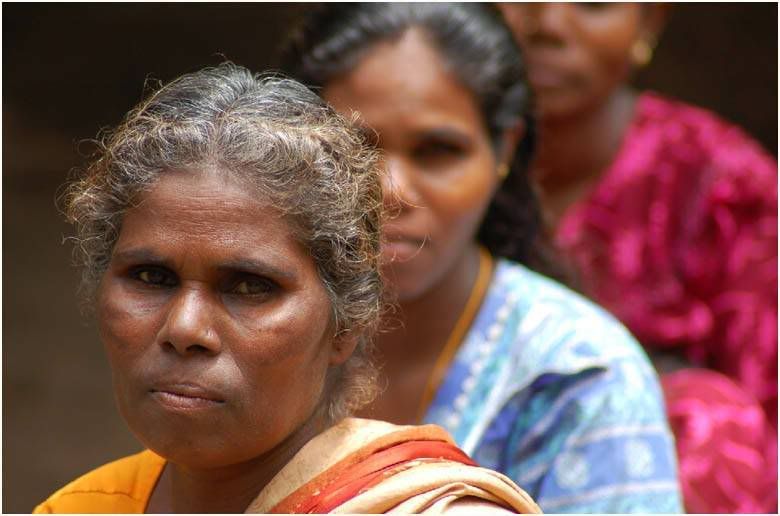 oh yes allergies.
My mom used to tell me that i would go to hell if i don't behave.
i asked her once what hell was like
she said i would burn eternally, snakes and scorpions would bite me all the time.
i said, once i burn to ashes there is nothing left to burn eternally , no snakes and scorpions to bite me, EOS, end of story
she hated questions and arguements.
Her imagination was limited, i loved her to bits.
she said i'll come back alive the next day and burn again and snakes and scorpions would bite me then.
i was not a good boy, but i have improved, today i am bad man.
When i grew up i used to ask the priests who visited us,
what heaven was like and what hell was like.
Same answers. Fire, snakes, scorpions,
why poor snakes are associated with evil or hell ??
Poor guys mind their own business.
The picture of heaven they gave me was a mixture of Kashmir and Switzerland with Hollywood beauties as Angels serving you, Reese Witherspoon cooking and serving food and washing my clothes. Yes you have to wear clothes, heaven is not a nudist beach.
All you ladies would love to have George Clooney washing your dishes, mopping your floor in heaven, cooking Chinese food.
i want to talk about allergies and here i am ranting about heaven and hell.
Yes, i got it. Allergy is the worst kind of torture.
Next time when you see a priest please tell him to add Allergies to the list of tortures in the hell. They too have limited imagination. On my way back home some insect bite on my behind gave me some intolerable allergy. All allergies are intolerable.
A couple of days ago some ants got into my pants, while taking pictures of an ancient temple in the forest. Its ok if you are alone, but most embarassing when ladies are around.
But no such embarassment in hell. Its ok there. There'll be some good company.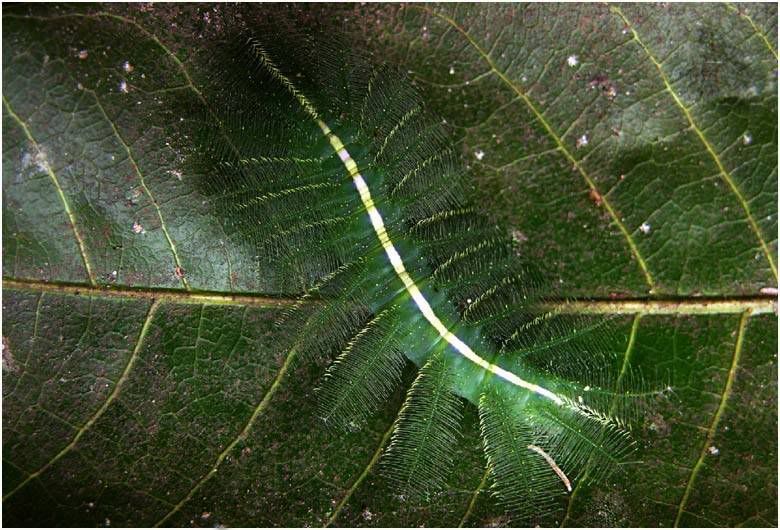 Ah, cute looking worm ?
Not so cute really
Children grow up watching cartoon films with friendly, singing and dancing animals in the forest. Its fun to watch but things are far from friendly in a forest. i am an intruder. The forest doesn't like my presence in it. There are thorny bushes, stinging plants, snakes, poisonous insects like the above to keep people like me away. The tribal with me pointed this worm to me. i couldn't see it with my naked eyes. He told me the tamil name which i happily forgot the very instant as usual. Looks like a leaf, what you see below is an insect on a decaying leaf, not a plant. On touch, it causes rashes and allergies which last for a couple of weeks. Allergies can lead to complications and death.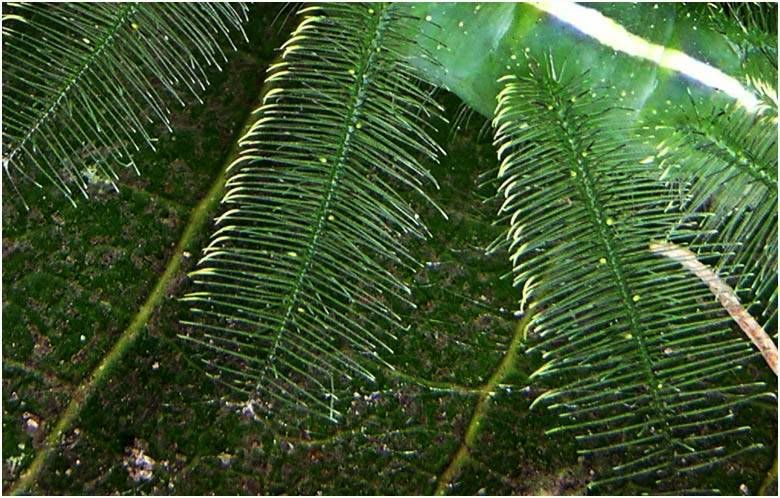 Trekking without a guide is not a good idea. Believe me, this worm was so cute, i would have touched it out of my sheer ignorance.
Most important
if you are traveling with your friends please let them know if you are allergic to something and you have to know about their allergies, so that you don't ruin your holiday. Allergy can spread to all over your body fast, sometimes causing difficulty in breathing
.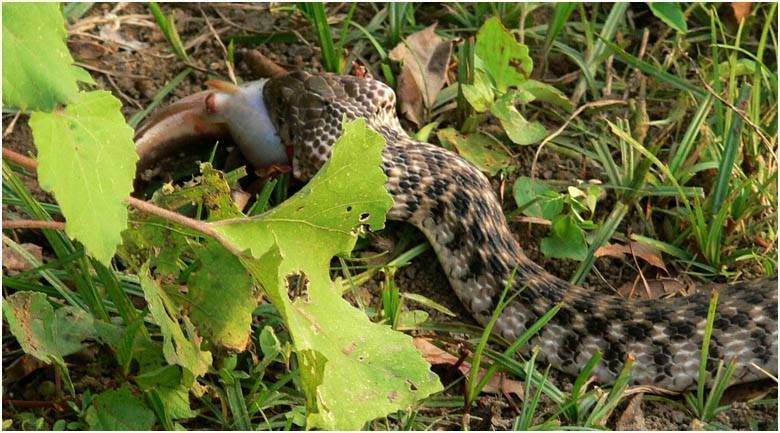 Lots of birds this time, Elephants, Saw only 2 snakes in ten days, one was small the other one was pretty long. It just crossed without bothering me. i did not take any picture,
Those are old pictures.
The snake just disappeared from the frame. i was busy taking pictures cursing my vision that i can't focus properly. The snake could have crawled towards me, big mistake, but highly unlikely as they too avoid humans. This looks like a non poisonous rat snake. Keep your eyes on the snake, is the advise and i will not reach for my camera. Stupid idea actually.
Two different forests this time. Topslip side and Masinagudi. Stayed with my friends Ramesh and Suresh in their gorgeous forest resort, Wild Canopy Reserve. You'll find the link on the top of the side bar, please check out. i'll post pictures in my next blog. Thank you Poornima, Ramesh, Vasanthi, Jayanna and Suresh for your warmth and most delightful company. i had a wonderful time with you.