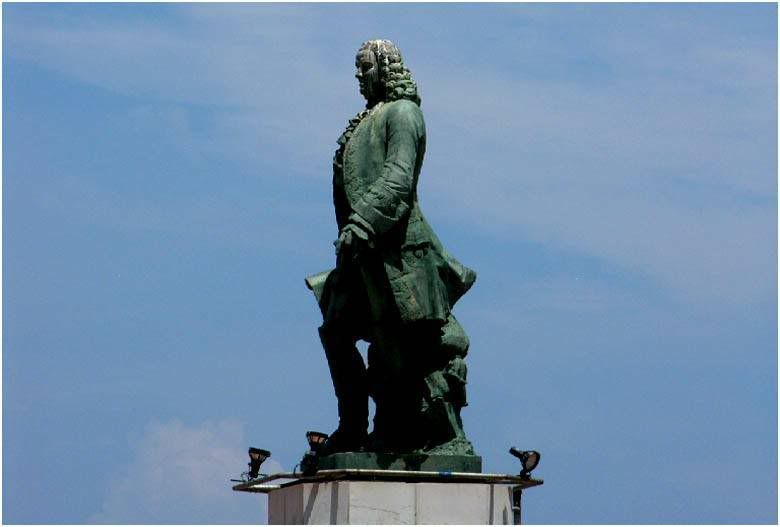 The man getting roasted in scorching Indian sun is
Joseph François Dupleix
,
He is in the history books.
The French left him in Pondicherry with no umbrella, passport or money.
They could have given him a cap atleast.
Pigeons love him. Don't worry, he gets an
occasional wash. i think the tsunami washed him too, not sure.
He was still standing there when i left
.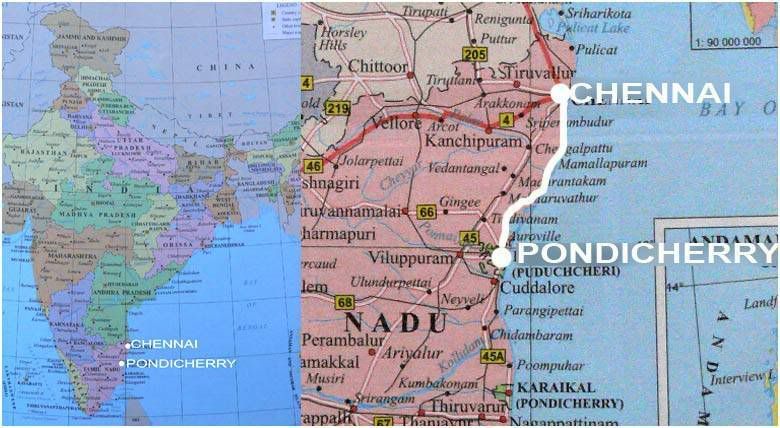 Pondicherry is no Paris, looks more like a French caribbean town, 150 kilometers south of Chennai on the eastern coast of India, used to be a French colony.
They left in 1954, but the delightful influence, attitude and style still lingers on
.
This is some memorial, don't know what. Looks French alright, there are some cannons on display.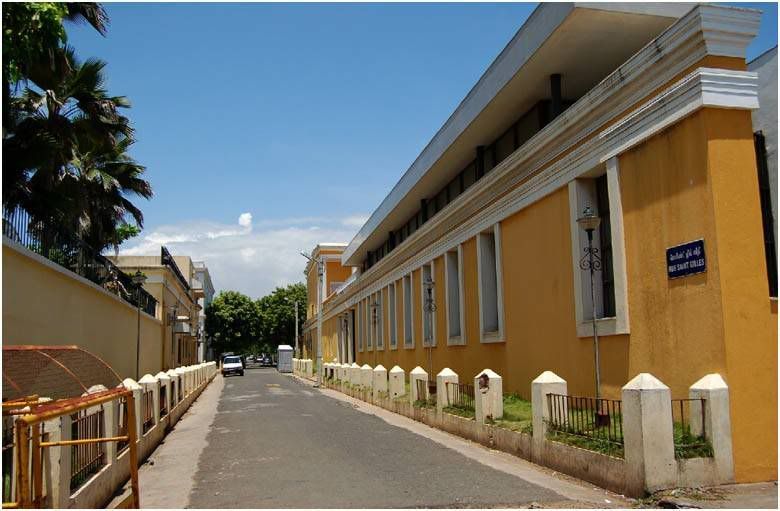 i don't miss many movies shot in France, love the countryside, Meg Ryan's French
Kiss, oh what a delight, both the French countryside and Meg Ryan..
Two that i saw recently are Steve Martin's Pink Panther and Jackie Chan Chris Tucker's Rush hour 3, shot in Paris.
Rush hour 3 takes you through the streets of Paris, its a movie for
brainless people like me.
Don't have to know what is going on, don't have to follow the story if there was any.
just watch the delightful locations and
HEEEEE HAAAAA karate' fights. every two minutes.
A girl is kidnapped and taken to the Eiffel tower
what girl ?
don't ask questions, just munch your pop corn
its enough if you know that they are bad guys and good guys will come beat up the bad guys and rescue her. And you keep munching your pop corn.
Then there is all kinds of Karate' stunts on the Eiffel tower. you get to see the aerial view of Paris, ignore the fights.
End of movie.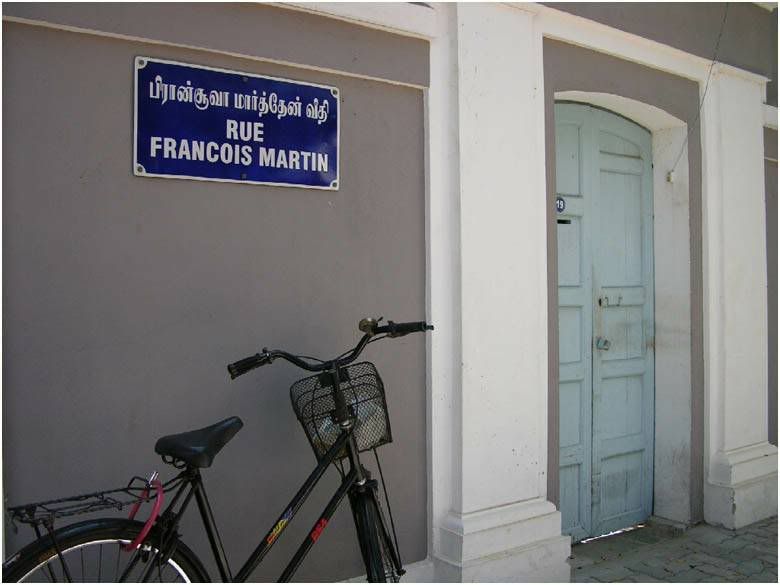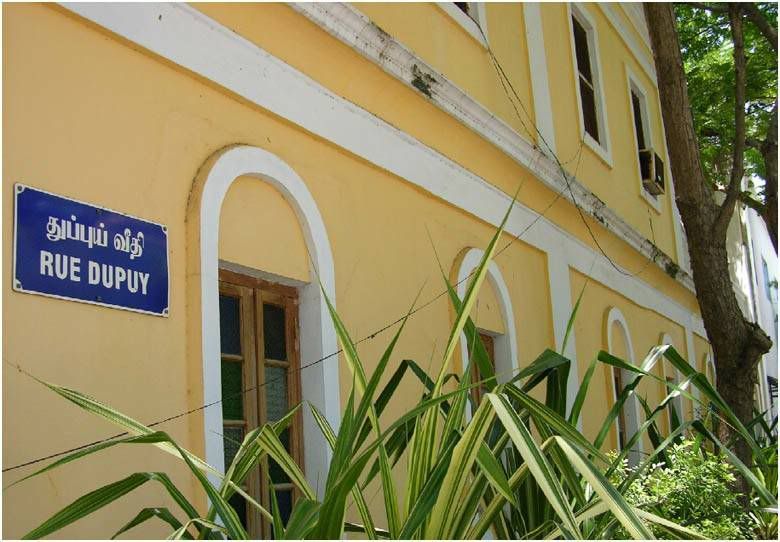 Good that the present politicians have retained the original street names.
This is just a part of Old Pondicherry, very clean, well maintained and the rest of the town is not so.
Not much traffic and no crowd, less activity. It is not a happening place like Banaras.
Attracts a lot of European tourists. If you can walk on a frying pan, you'd love the place.
Best time is October to March, when the frying pan is less hot
.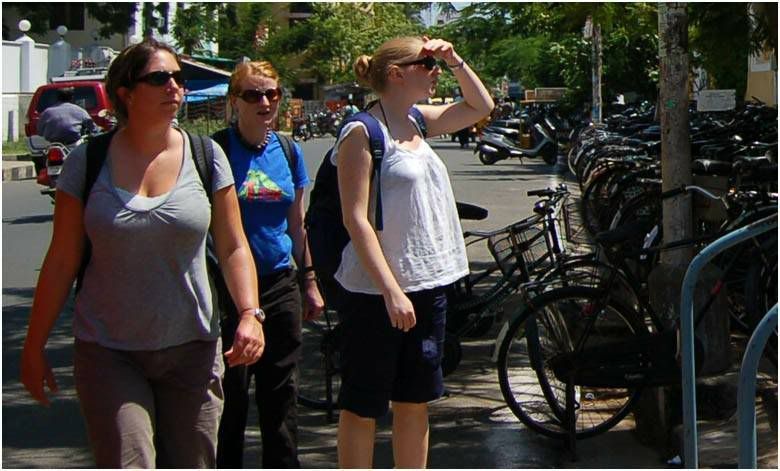 Doesn't look French, looks Spanish Portugese or Mexican ?? Don't know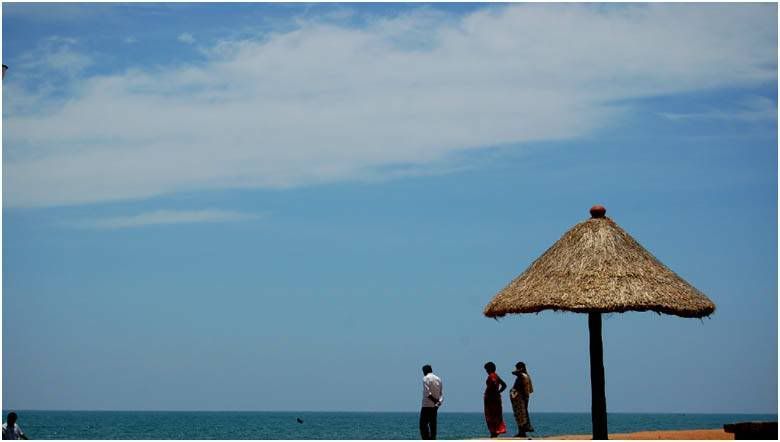 Ah ! Wonderful beach ???, well, not any more, it used to be good but now the sea is coming in.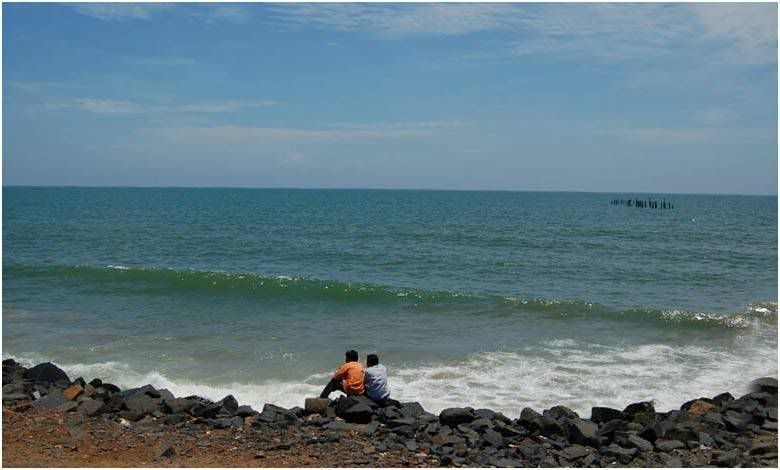 Very Stylish still. Peace and quite. You'll find some quiet corners and enjoy the French cusine.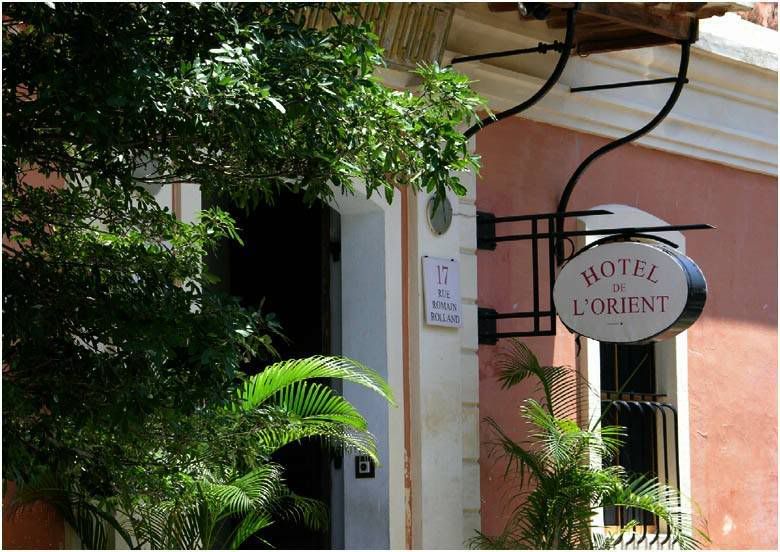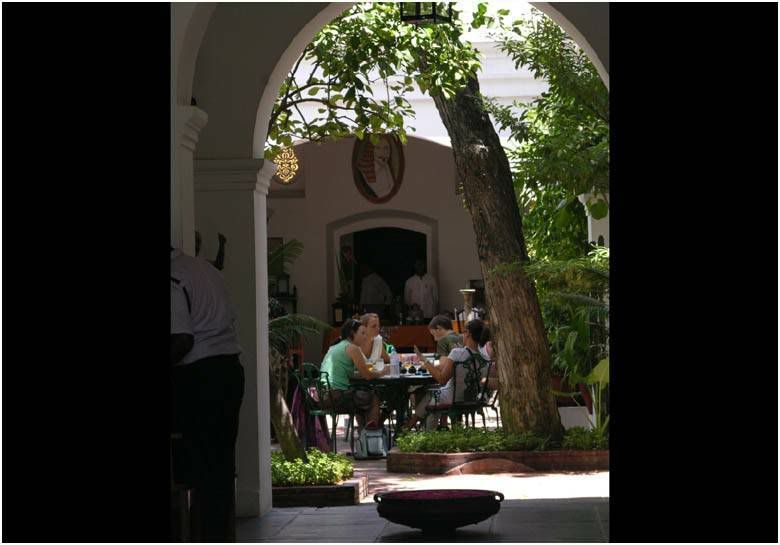 Distinctly French, I have seen Charles DeGaulle wearing it, This is the local Police uniform. They still retain the French Army and Police Cap, i have seen Pink Panther, Peter Sellers wearing it.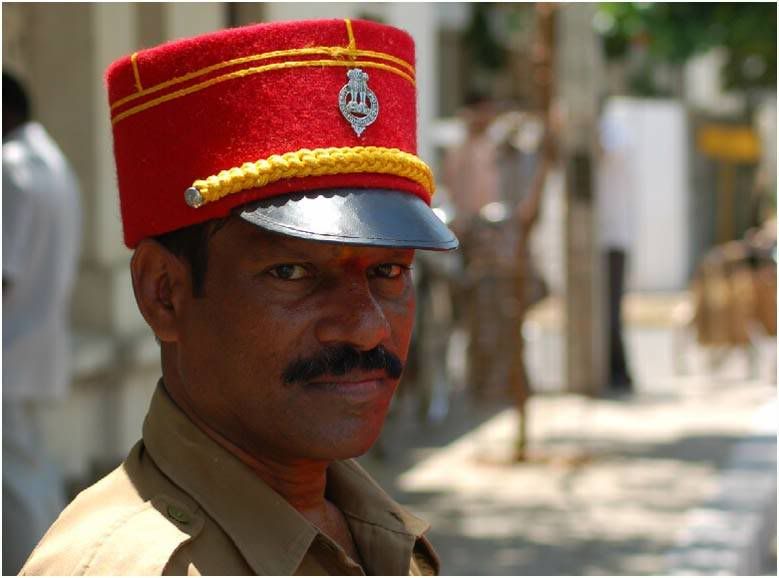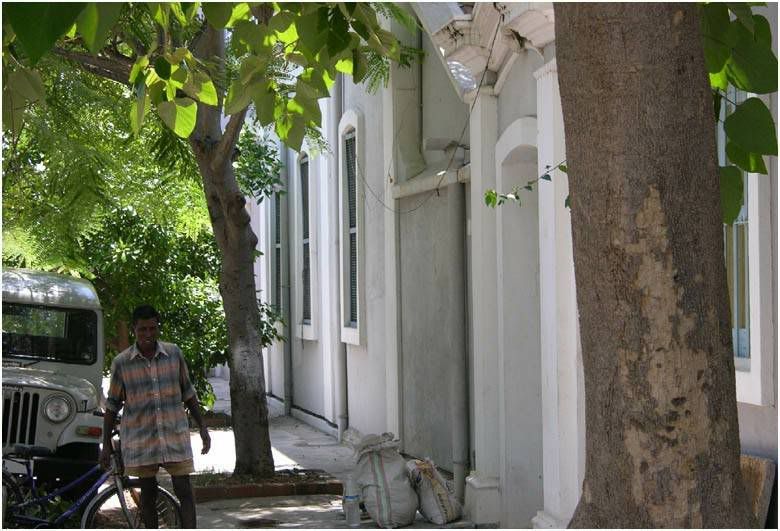 The locals used to speak French. Now its Tamil and English, you can still find old timers speaking French. The original is always pleasant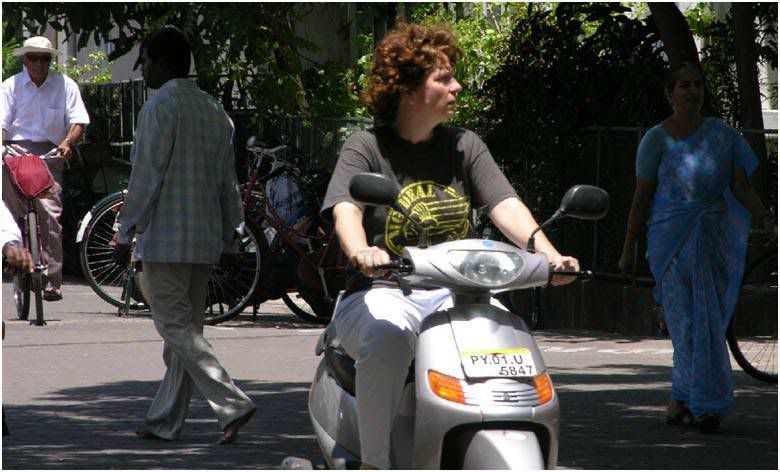 What annoys me most are the foreigners who are staying there permanantly.
They pity the locals and tell them how to live.
Very 'Kind' people.
Specially the Aurovilleans.
They are a big pain.
Briefly, Auroville, little away, an international community, started with good intentions, with the soil of all over the world in an amphi theatre and an all religions or non religious temple. But soon it got into trouble with the government.
They want to do us Indians a favour by their interference and guidance we don't need.
They were soon put in their place.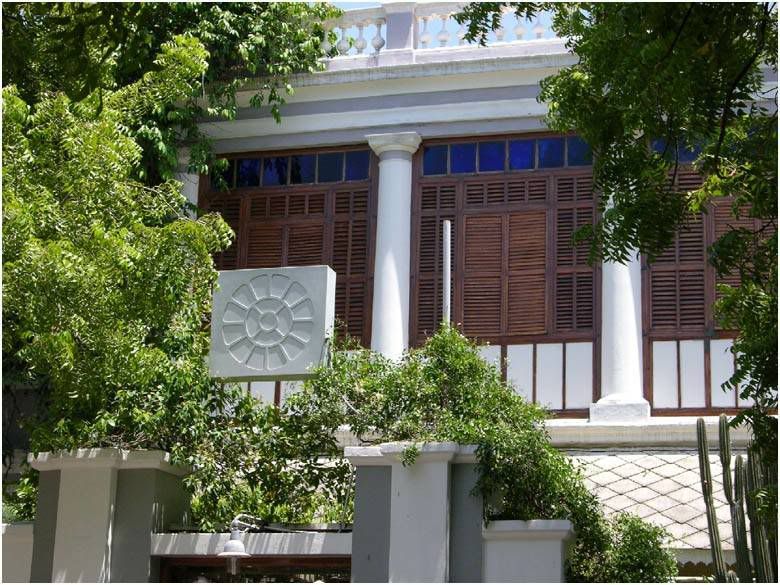 And then there is an Ashram.
Ah ! There are so many of them in India.......thousands
this one is no special.
Quiet people really
i know some of them.
they are nice
they are very nice
they are very very nice
and they are always smiling.
If you are very very nice and always smiling, believe me i'd avoid you.
Fruit cakes.
You smile when a bull comes charging at you ??
You smile and offer your other cheek ?
Not a very good idea, You'll get one there too, free, on the house.
The question is, why did he slap you ?
Because you told him something good to him ?
You told him something what YOU THOUGHT was good for him
He didn't think so.
Big mistake.
Imposing what YOU THINK is good on others.
i know what is good for me and you know what is good for yourself.
Best is avoidance. Avoid confrontation.
Don't create a situation of some one slapping you and you offering the other cheek
If he slaps, you slap him harder, make a police complaint, sue him.
but don't be a saint, they are all fakes
In Pondicherry, many are convinced that they are Jesus Christ.
Please don't be surprised to see
people lined up offering you the other cheek,
just slap them on both.