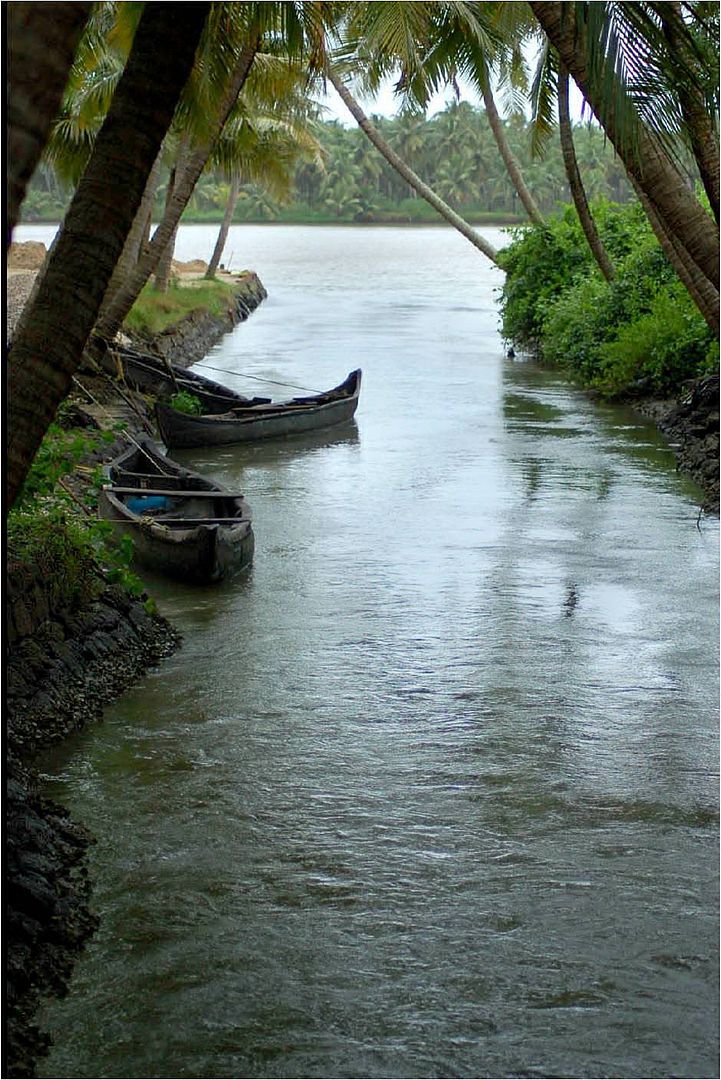 This is Kerala, blessed with natural beauty. Unfortunately the locals are insensitive to the surroundings and not aware of the lush green natural beauty they see every day. Their dreams lie elsewhere. the grass is greener in the Gulf, Europe or the USA. Is there any grass in the Gulf ?
They don't mind.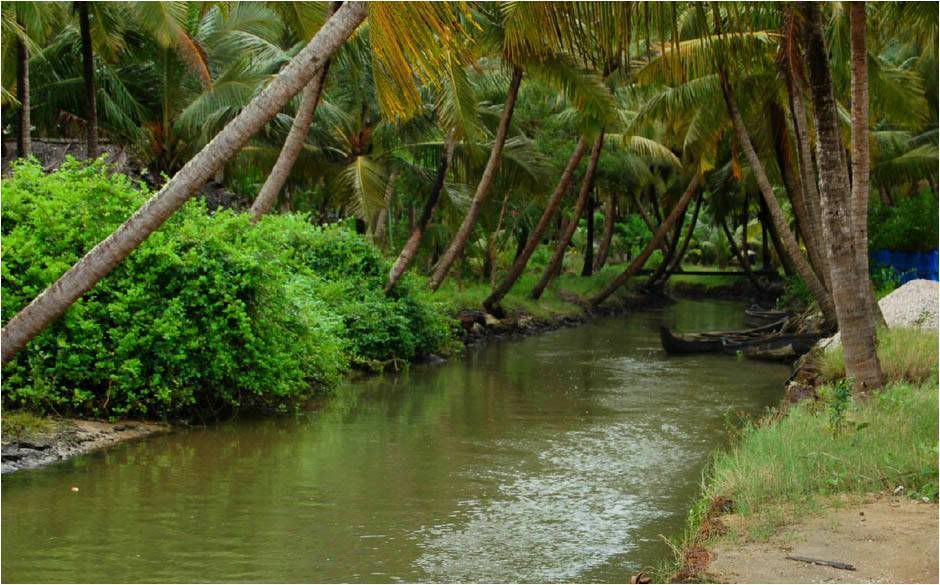 Very romantic settings spread all over Kerala. The above two pictures were taken in Engandiyoor near Thrissur.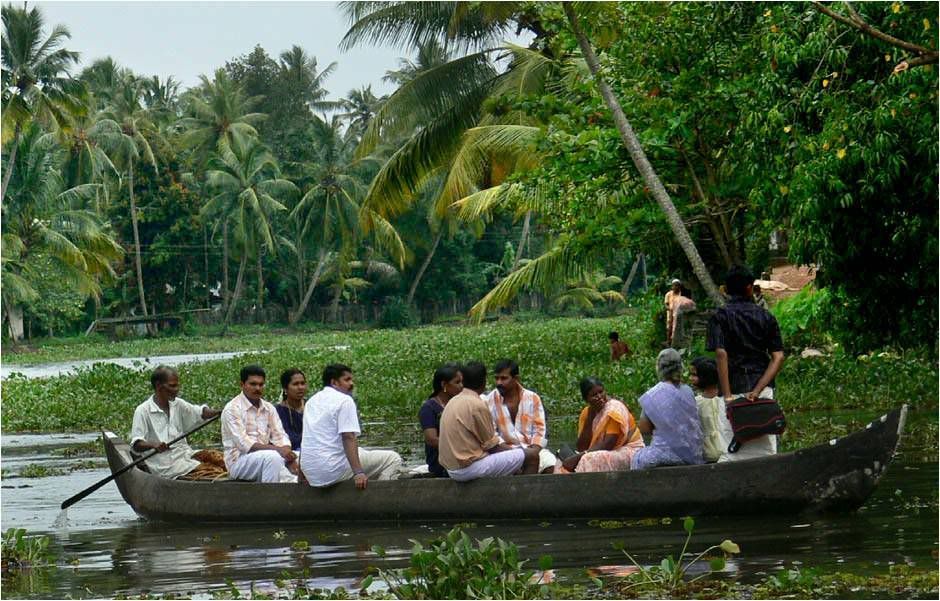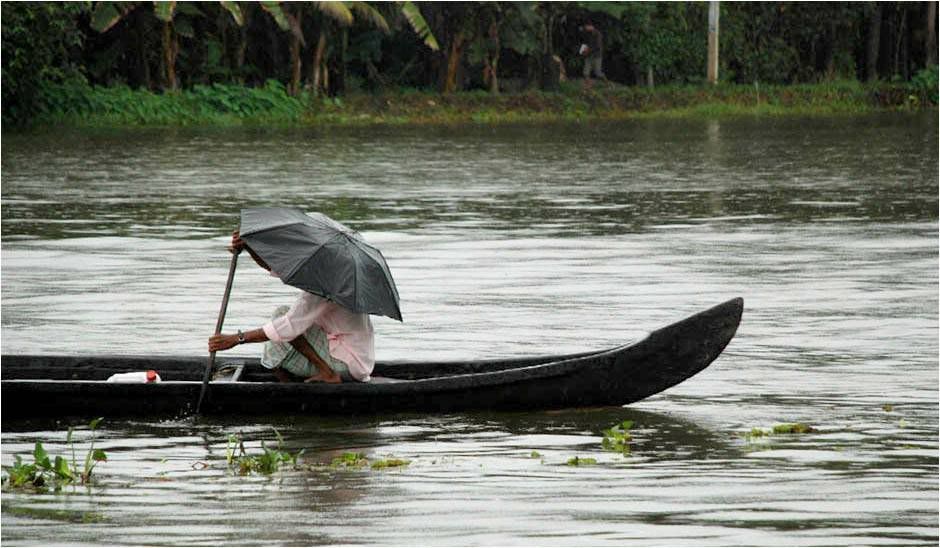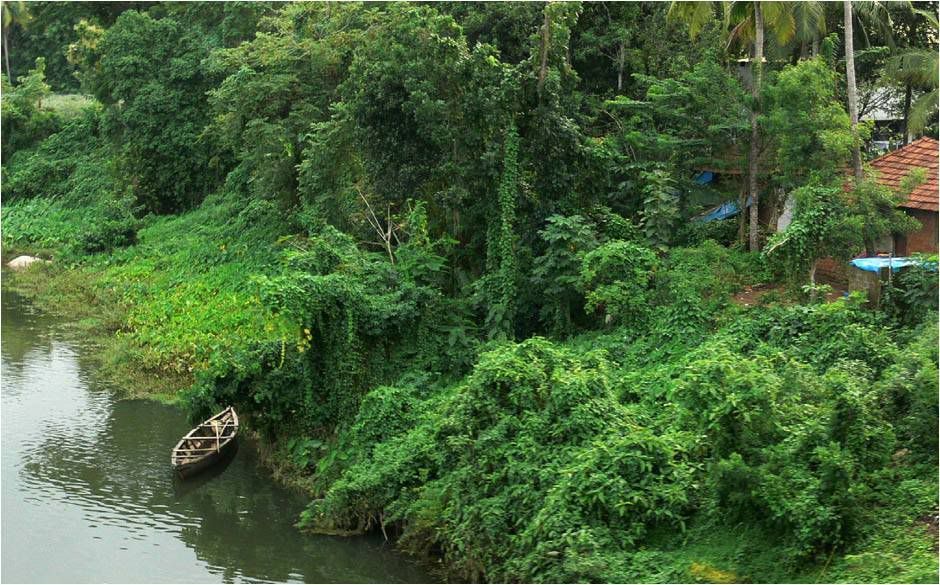 There's your house and here is your boat.
Not everybody can afford to own a boat. Mostly lower middle class and poor live here. People depend on small boats to cross the backwaters to reach the road. Everybody prefers the road as it is lot faster. But they have no options.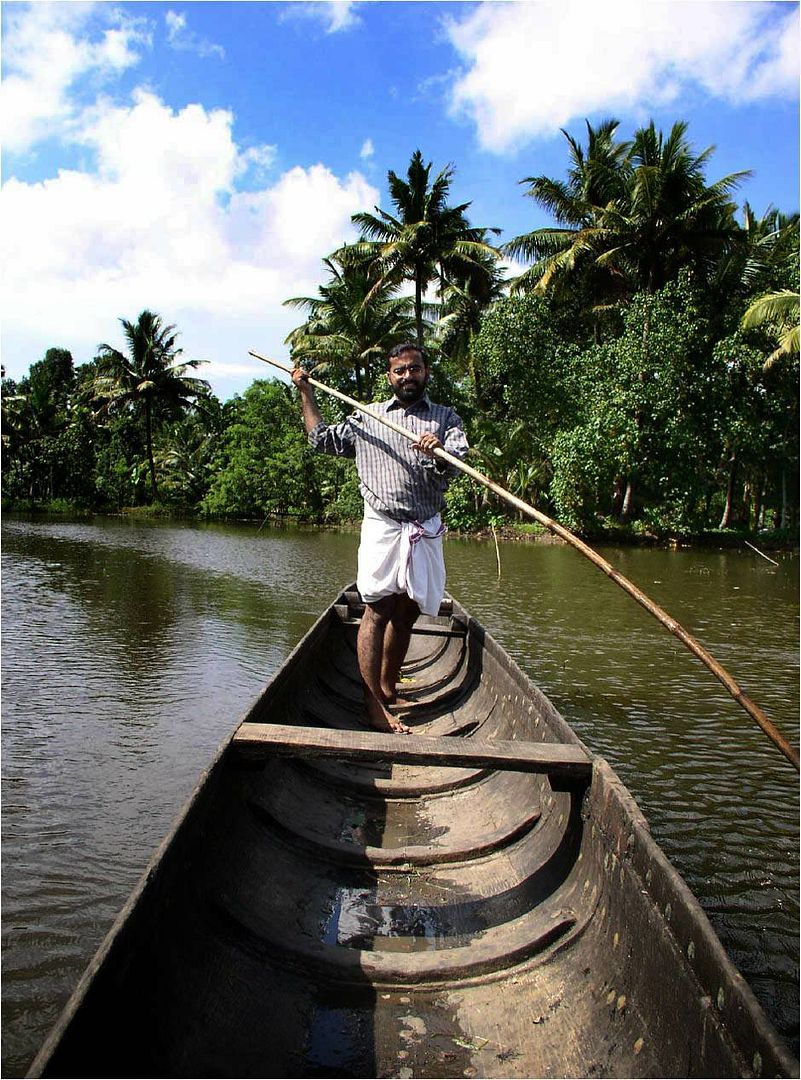 My friend Father Mathew a priest hails from a village called Thiruvarpu on the Alleppy kottayam backwaters. This boat costs over hundred thousand rupees to make. This is not back waters actually. some areas get isolated in the rains and the only mode of transport is the boat. there are canals on both sides of this village.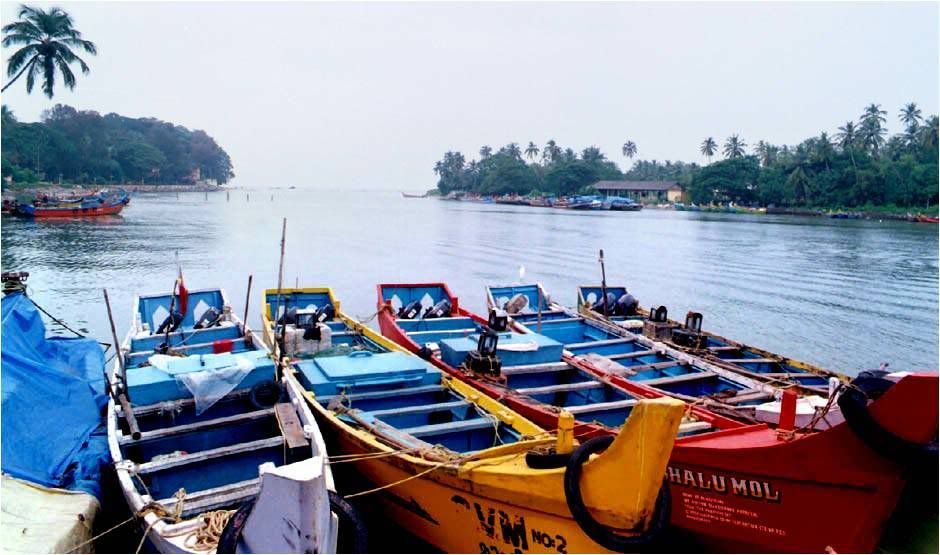 This is an old picture taken near Mahe'. Boats are a vital mode of transportation in most parts of Kerala. Its always a joy ride for me, where ever i am, in Malabar or Cochin Alleppy kottayam or Kollam. These boats take you to the inaccessible areas.
This is a luxury boat for rich tourists. Costs more than 5000 rupees a day to hire.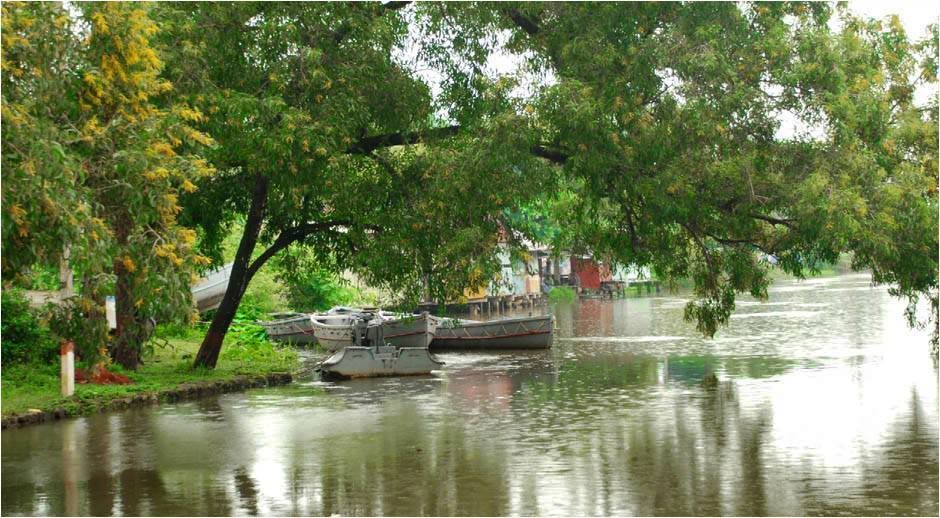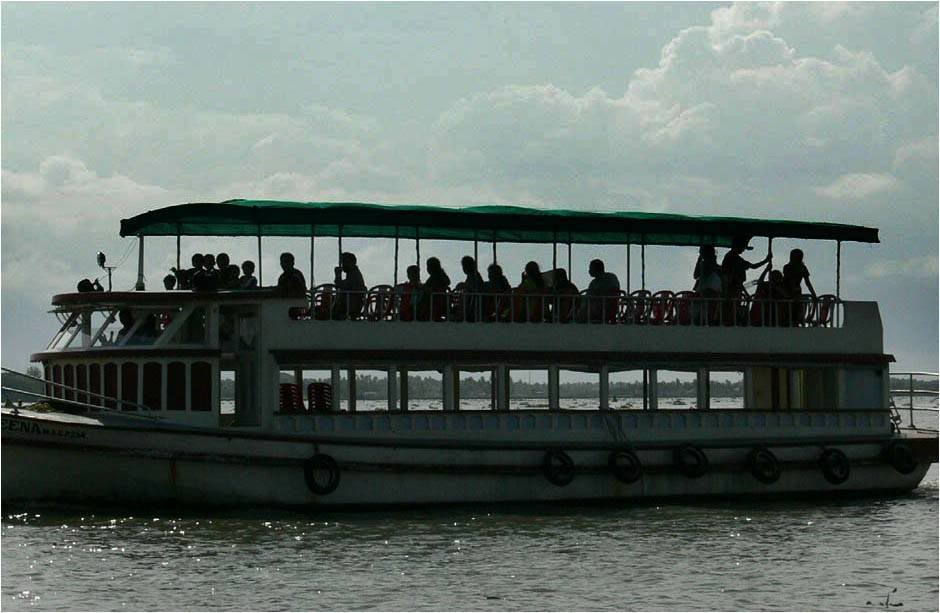 This is a tourist boat in cochin. a similar double decor boat capsized in Thekkadi lake drowning more than 50 tourists last year. There have been accidents due to over crowding.
This is a local Kerala State Road Transport Corporation ( KSRTC) managed boats. Doesn't look very healthy. But the locals are dependent on it. Gets over crowded during the peak hours.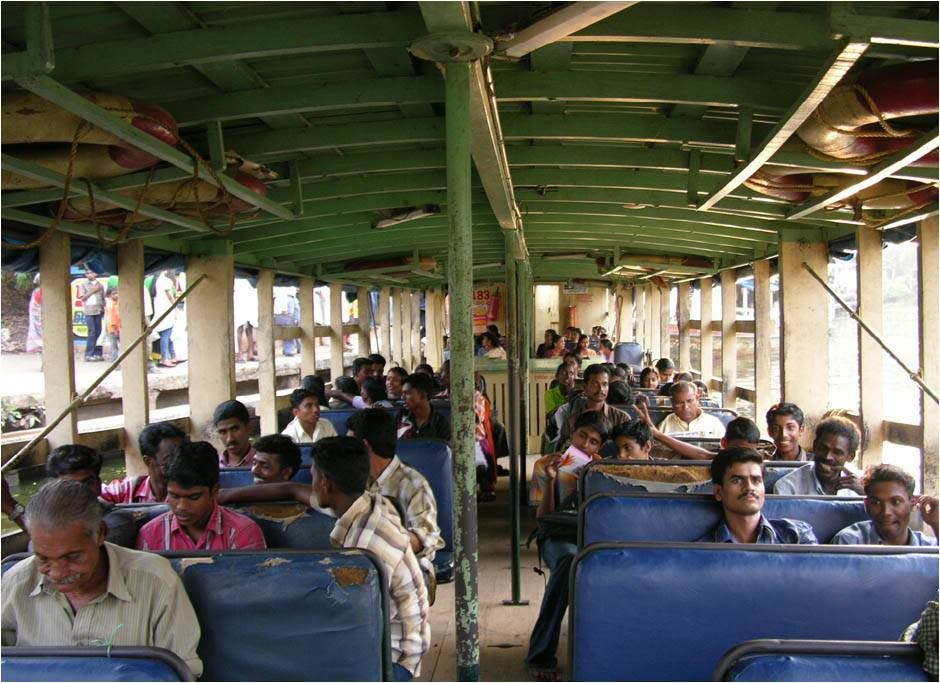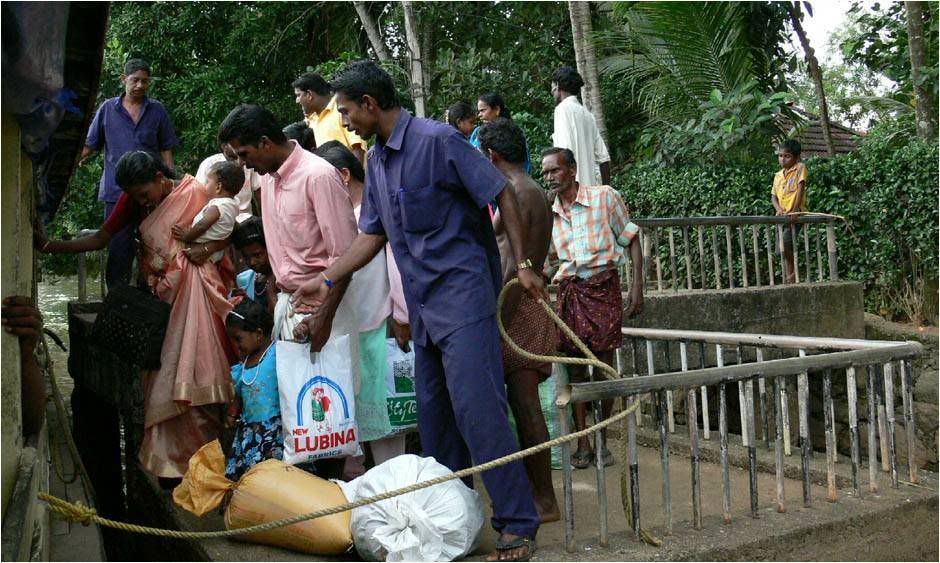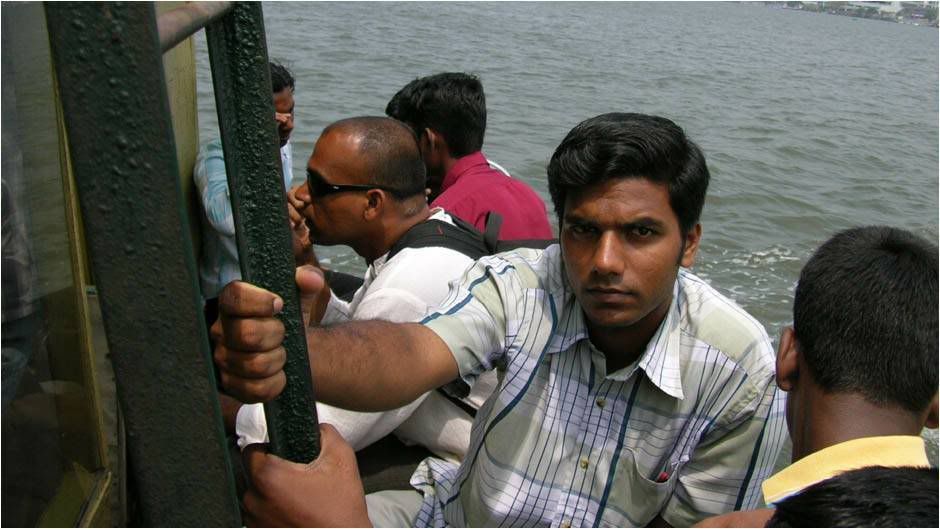 i had no seat here, i didn't want one actually, i stayed out on a narrow deck taking pictures. This is near Cochin harbour.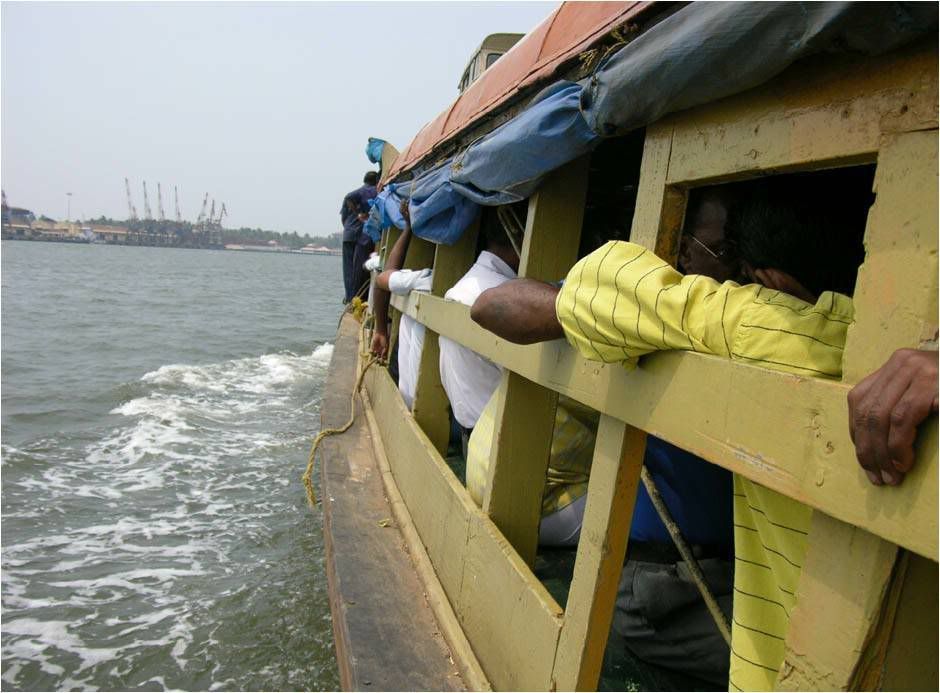 This is not crowded but gets crowded in the mornings and evenings. There is room for traders carrying things to different islands like Vypin Mattancherry, Fort Cochin.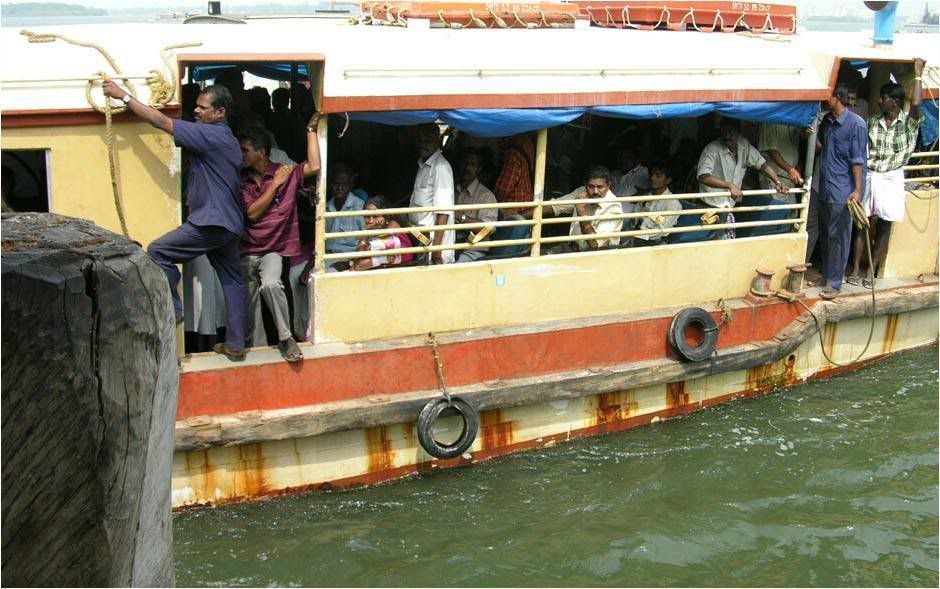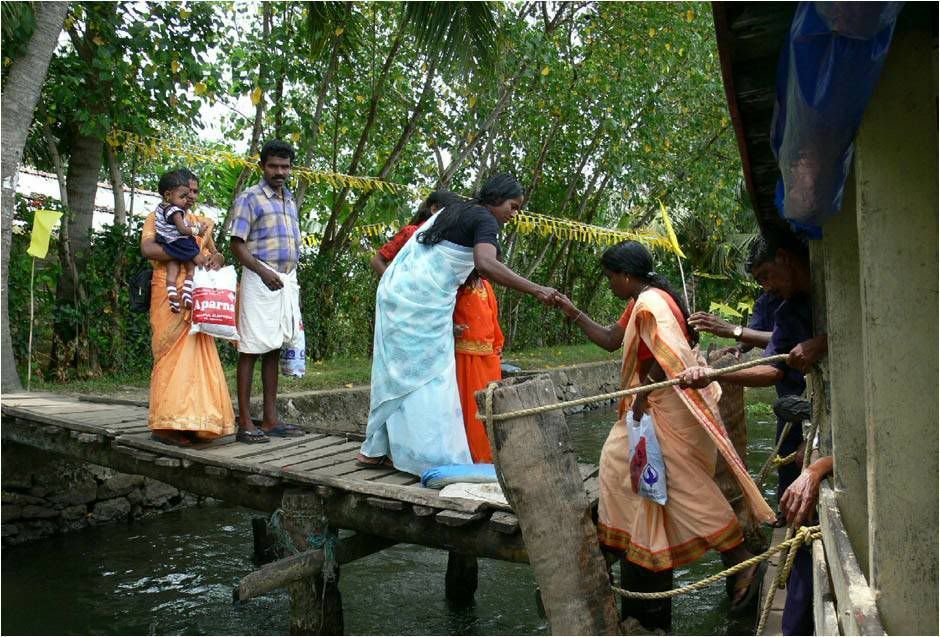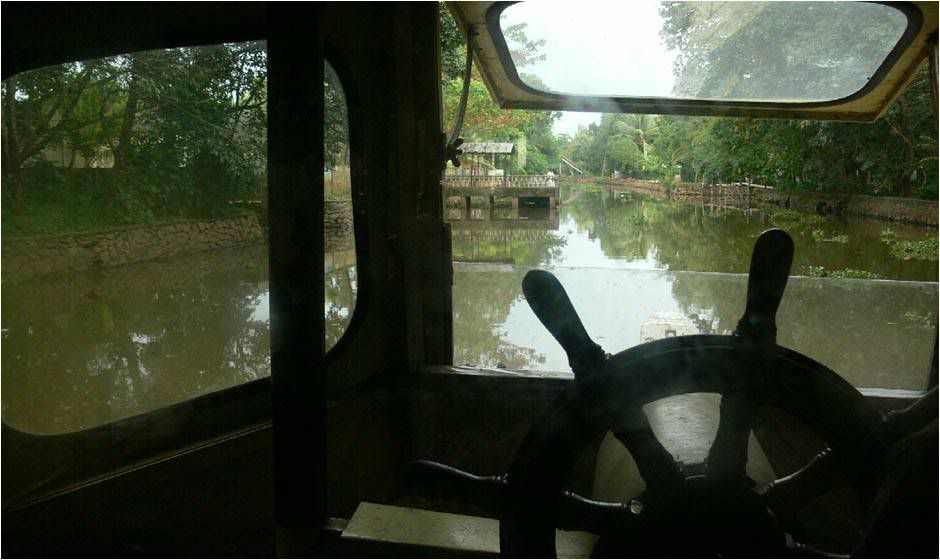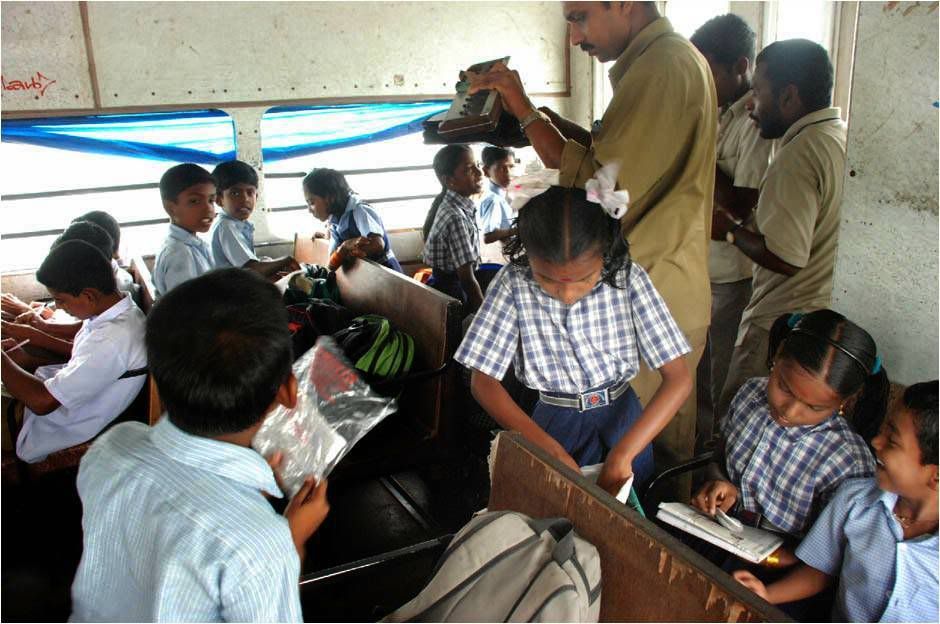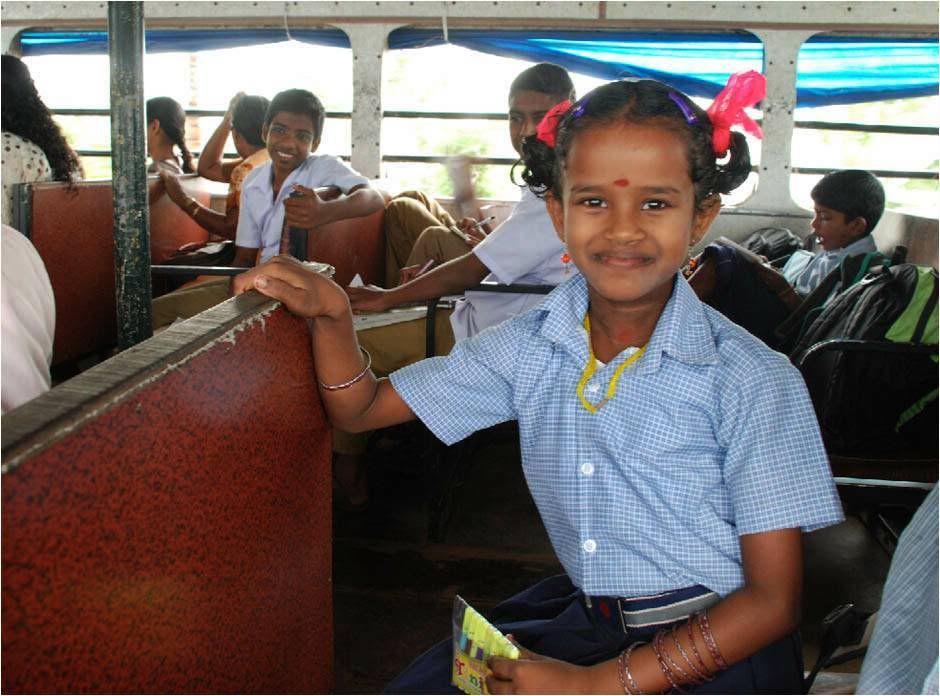 This was a very sweet ride for me from Aleppy to don't remember where, as i got in to a boat one early morning with school going children. i didn't want to reach anywhere.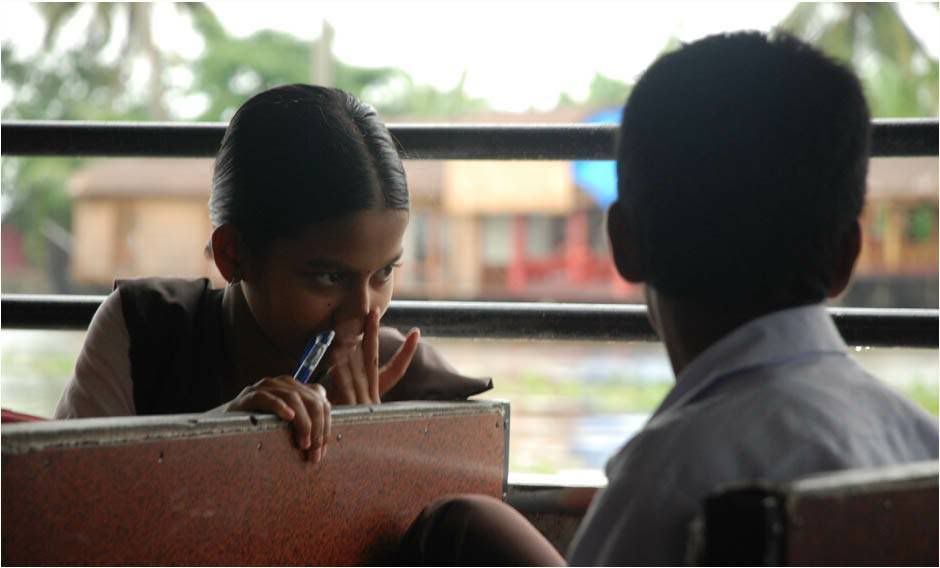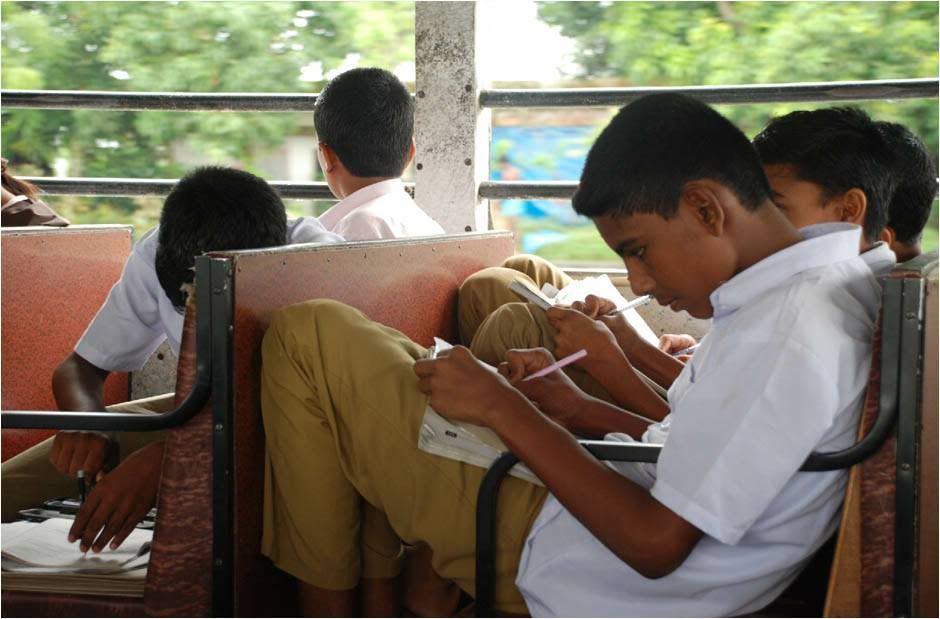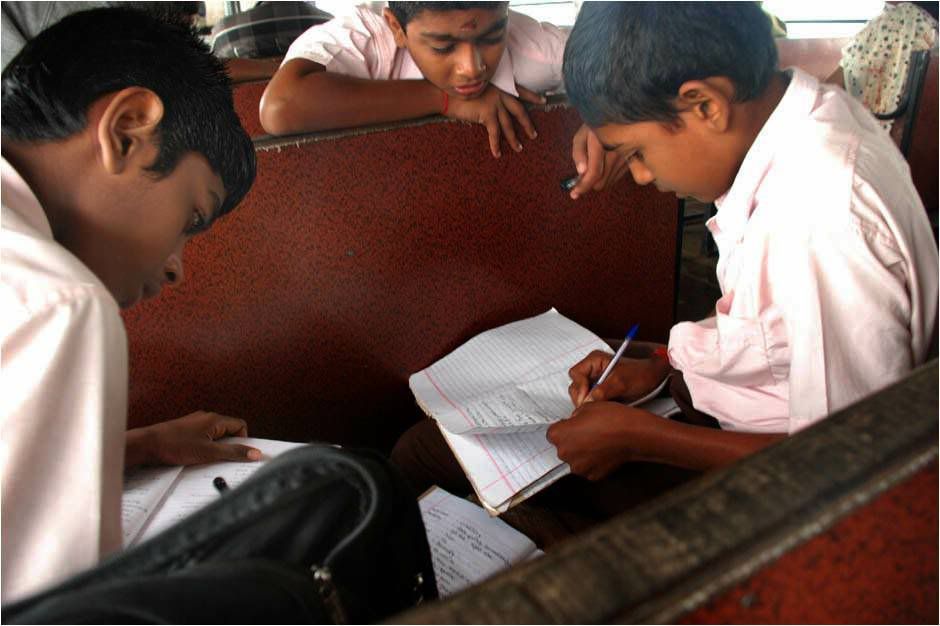 they were doing their homework in the boat
you are supposed to do your home work at home, what were you doing last night ?
EEEEEEEEEEEEEEEE we were watching TV
The boat picks up more children. There are houses on both sides of the backwaters. The boat has to touch both sides even if there is a single school child waiting.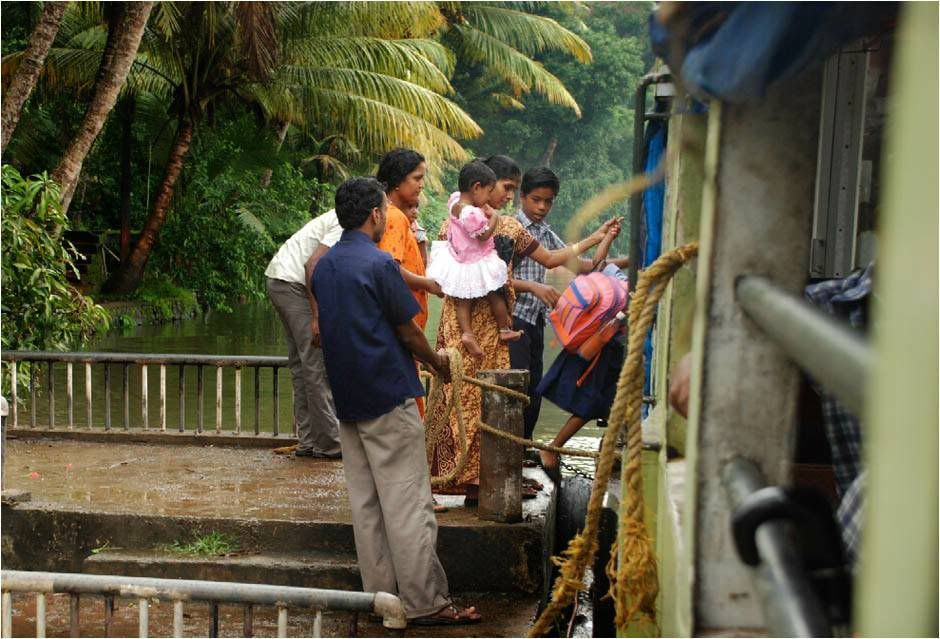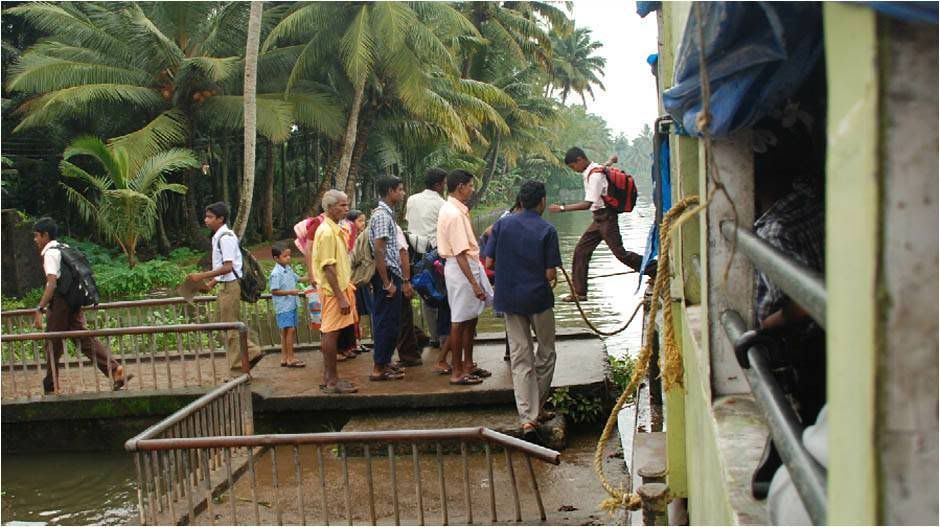 Run Lola run, you'll miss the boat. She didn't. The boat waited for her until she was safely seated.
All these children come from very poor families. They are neat and clean well dressed children, despite their poverty. Education is their top priority. They will go without a meal but they will not miss the school.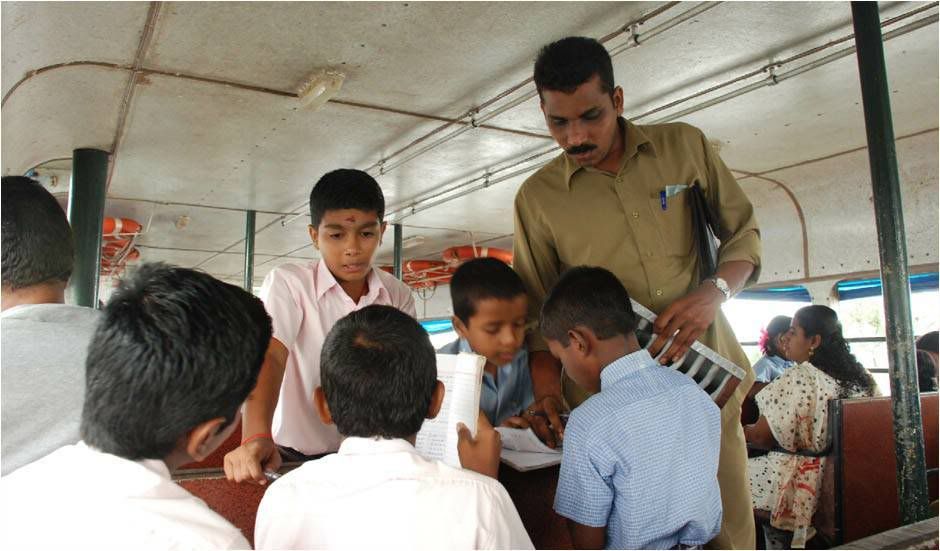 The friendly and kindhearted boat conductor is helping the children with their home work. They see him every day. The children carry a subsidised pass issued by the government owned transport department.
while boarding, one girl said she forgot her pass and she has no money to pay. with a smile, this conductor said hop aboard kid.
The fare is ridiculously cheap. and a lot cheaper for everyday passengers holding season tickets and still cheaper for the school children.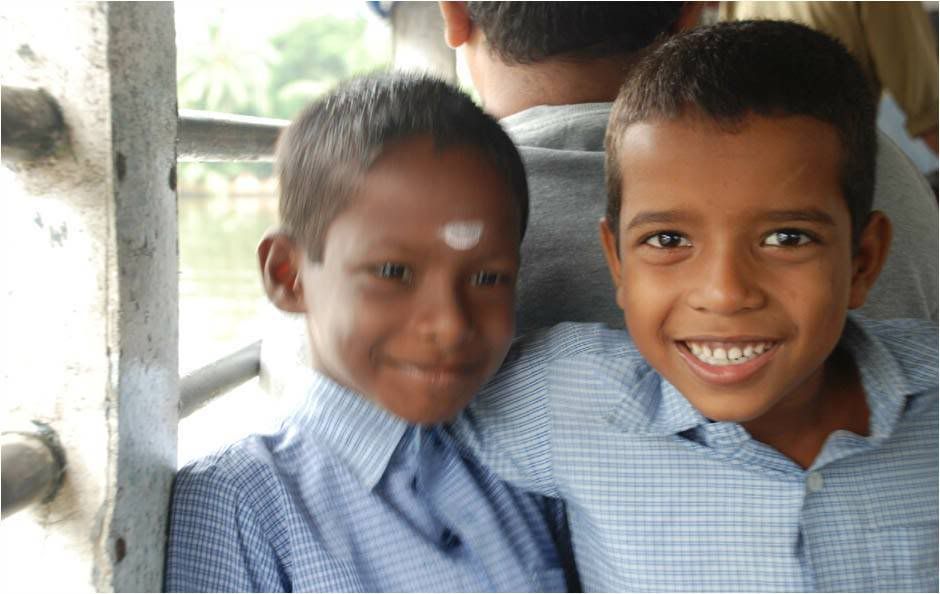 Its slow moving boat, there is lot of time to do the home work, play or fight. lot of mischief too. Here on the boat the conductor plays the role of their teacher and a guide.

End of fun on the boat, here comes their school.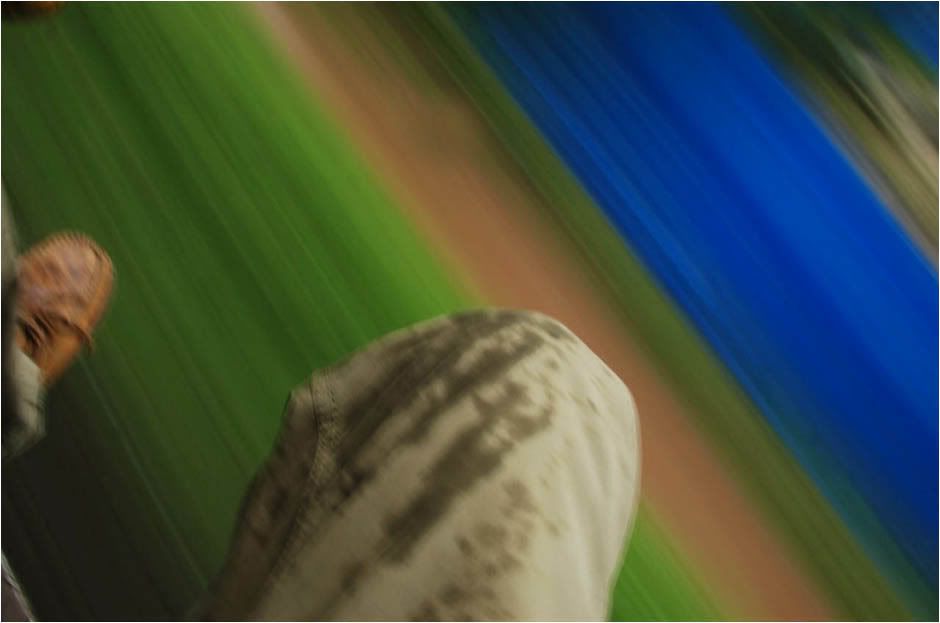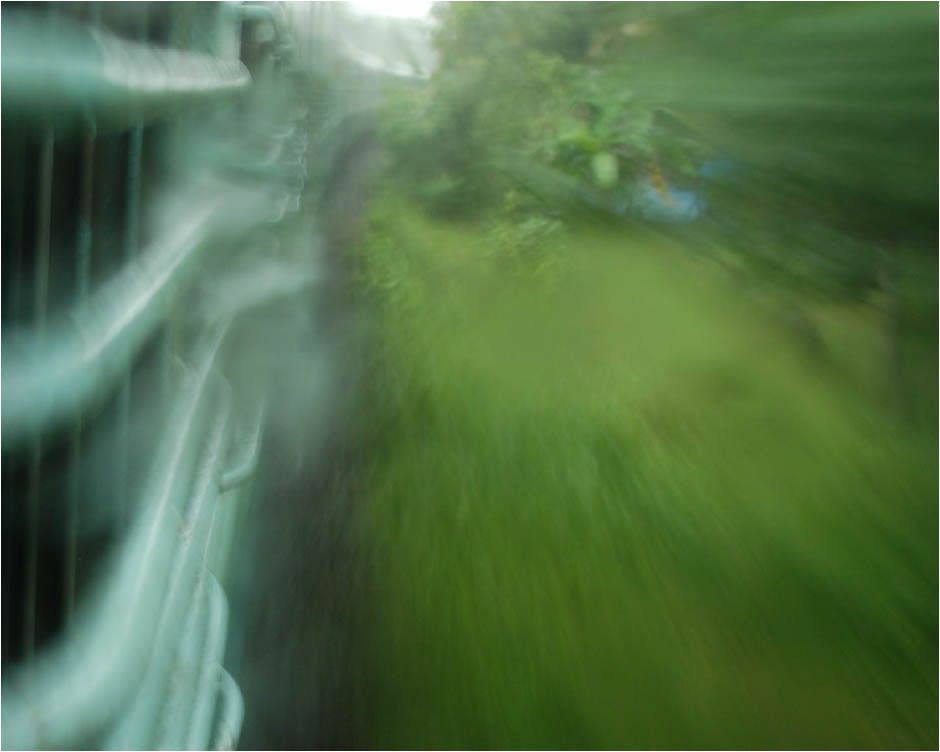 Leaving for Coorg tomorrow, to get some rain drops on my body. i sit at the door steps of the train. This picture was taken on my way to Aleppy in Kerala. I am not going there now, going there by the end of this month. Here comes the controversial picture.
Can any one of my new readers explain what in the heaven's name is happening here on this boat ? Why the stupid husband is sitting comfortably and why his wife holding a baby is standing ?
i posted it a couple of years ago in Black and white in Environment series SPEED and there was a debate on this picture.
Thank you so much for your patience. i know it takes a while for the page to load as i have posted bigger size pictures this time.
please do your best to be silly and stupid
nothing else makes sense.