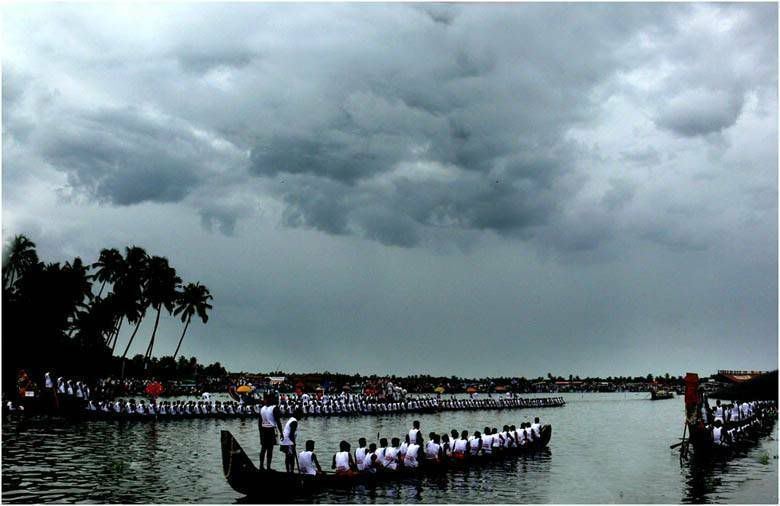 Never travel with me, I jump into a moving train, some goof... wrong train, then I jump off the moving train. Reached Ernakulam, standing whole night, one sweet kind girl wearing red Shalwaar khamees, cleared her berth for me and asked me to sleep somewhere in the morning after Palakkat station...
Couldn't sleep. I was afraid I would miss my station. Stupid train was 4 hours late and I nearly missed the boat race.
Pouring in Ernakulam, reached my friend Sathyaraj's house, Benoi had already left for Alleppy, took a bus, reached Alleppy just in time. All the politicians were delivering long speeches killing my patience. No sleep, I was angry and tired. I wanted to kick those politicians in to the backwaters.
Heavy crowd, I had to choose the right spot, almost 2 kilometer long race, couldn't be at the starting and the finishing point at the same time. Finally chose a least crowded place.

Some one who had no right to open his mouth was singing. I couldn't see the politicians and the singers as I was standing very far. I could hear the blaring loud speakers all around.
Lots of boats, all shapes and sizes, Don't know why they invite politicians, some guy was still screaming his lungs out in pouring rain.
Different categories of boats, decorated, colourful, I was just worried how I would get back to Ernakulam and sleep

.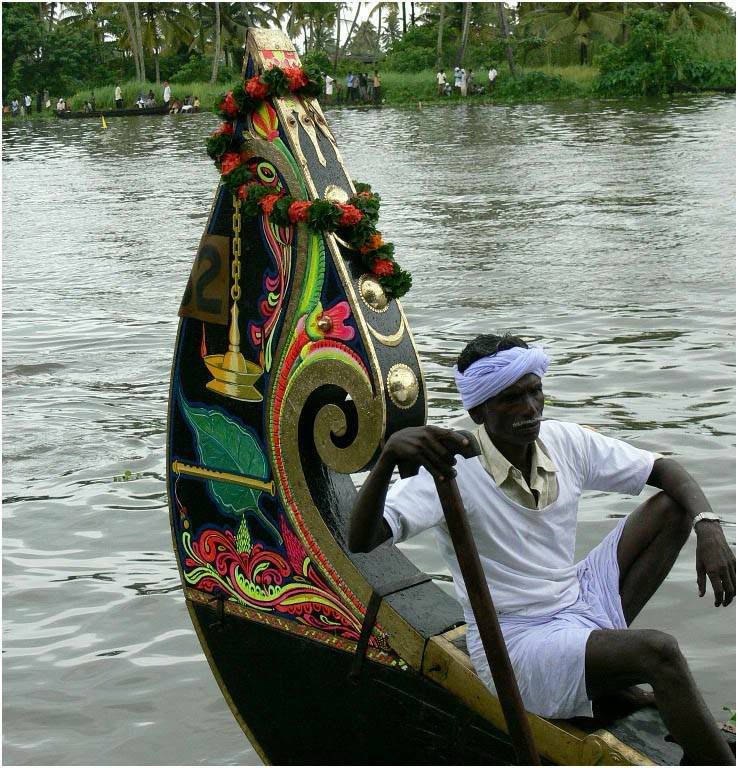 Things have gone commercial, most of the boats are sponsored by big business houses, all participants paid, good thing it is. Otherwise these poor chaps used to row thier life out just for a glass of local country liquor, Charayam
.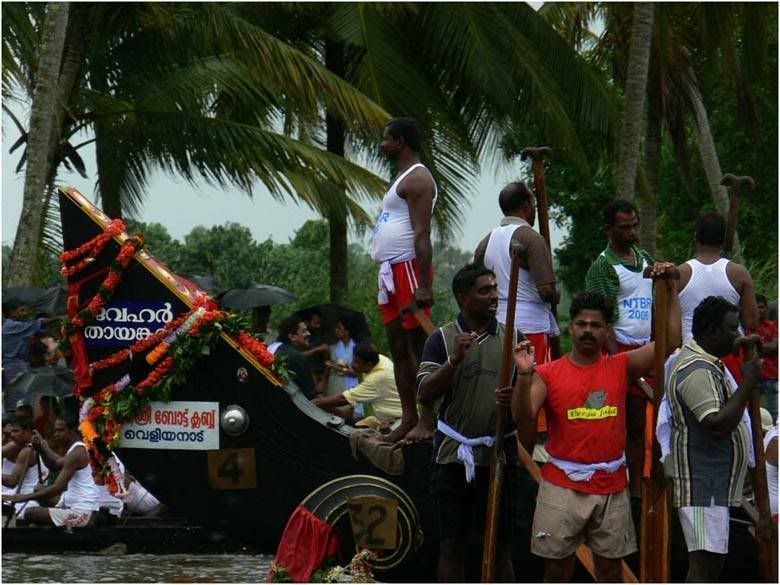 Colours all over, terrific atmosphere, I had no strength to stand there for long, decided to shoot the atmosphere instead.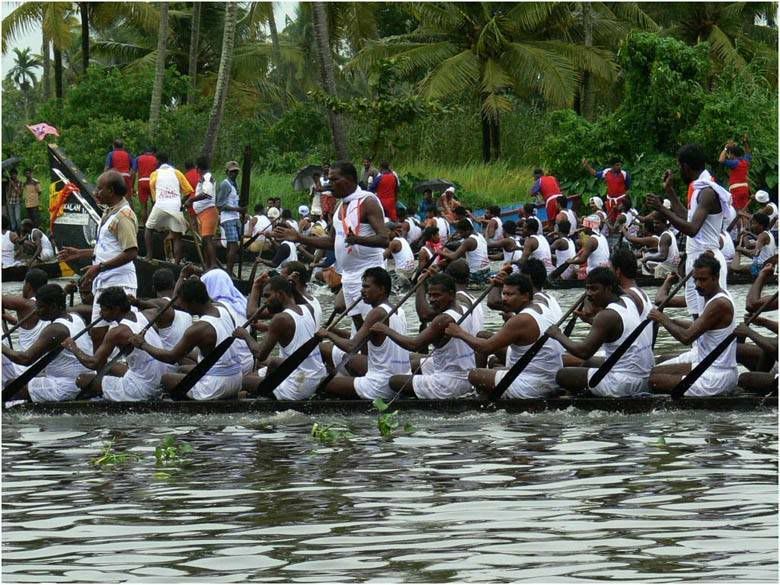 I was at the mid point, so could not see which team won, as I was far away from the starting and finishing point about 2 kilometers apart.
For the fear of losing my place I could not move, my legs were aching, It was pouring and I was sleepy, 45 kilometers away from the bed.
The cops were all over trying to keep the crowd from jumping into the water. Some over enthusiastic chaps cheering up their team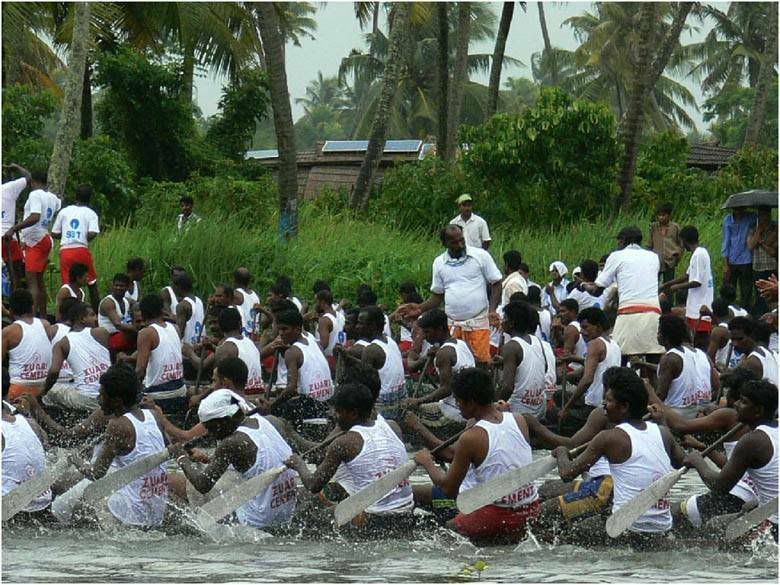 Many races, according to the size, different age groups, number of people in each boat, different categories. Some races had only 2 teams.
Fights were breaking out every ten minutes, exchanging blows, most of them were drunk. Some were completely sloshed lying there in pouring rain.
2 chaps drunk and fighting fell over me. I had no option but to jump into the water. I patted my own back, I am old tired and sleepy still my reflexes were good. Not bad not bad. Couple of sober guys helped my out of the water. It was slippery. I was slipping back into water.
Late in the afternoon, it was getting dark, Sky was threatening to open up again. Every one was having fun.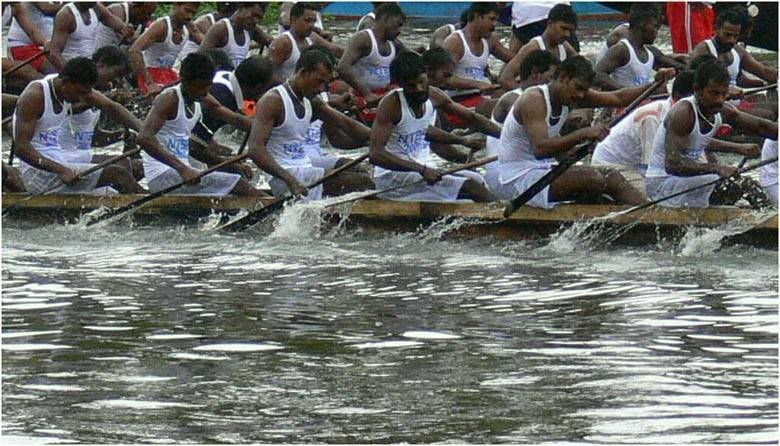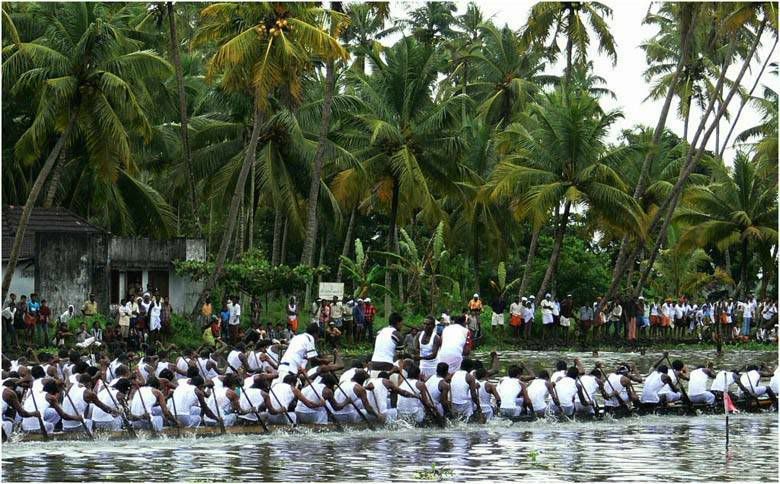 4 or 5 guys on the boat standing, Thie job is to pep up the team members, singing songs.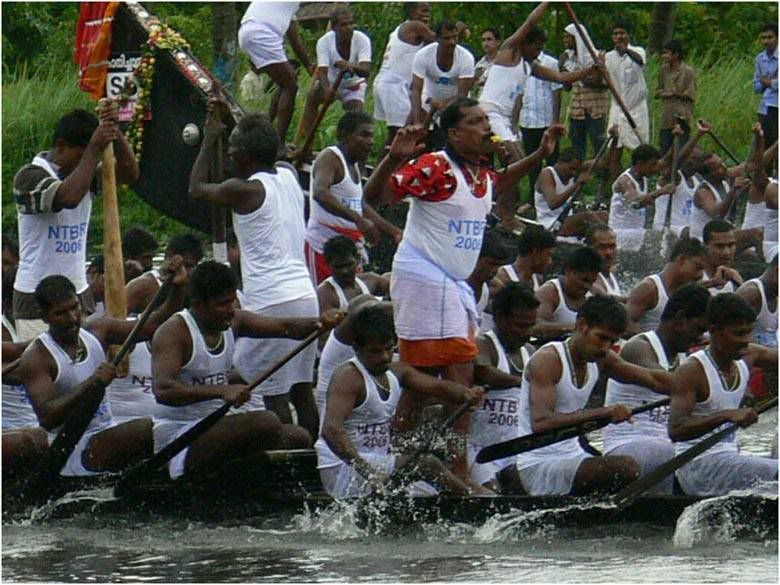 Here you see them on the left, banging the wooden mast, giving the rhythm for uniform rowing.
They just scream and scream.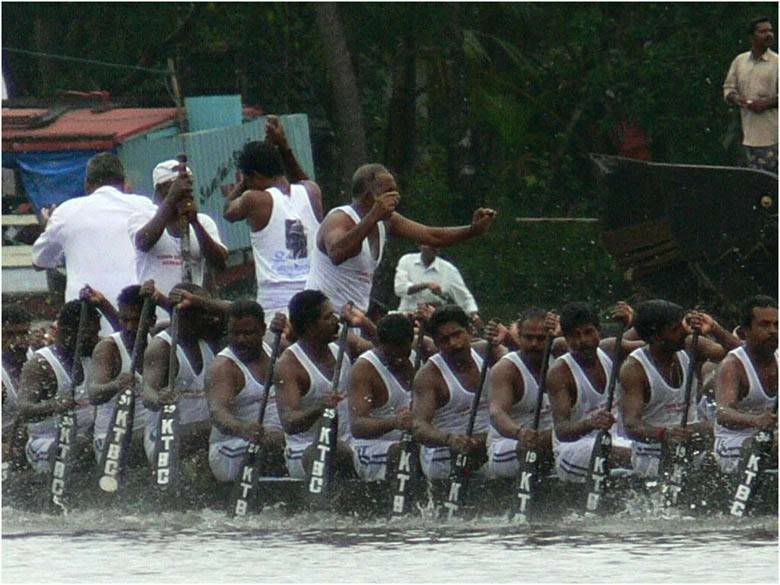 Every one in the boat and the crowd is so involved,
all screaming their lungs out.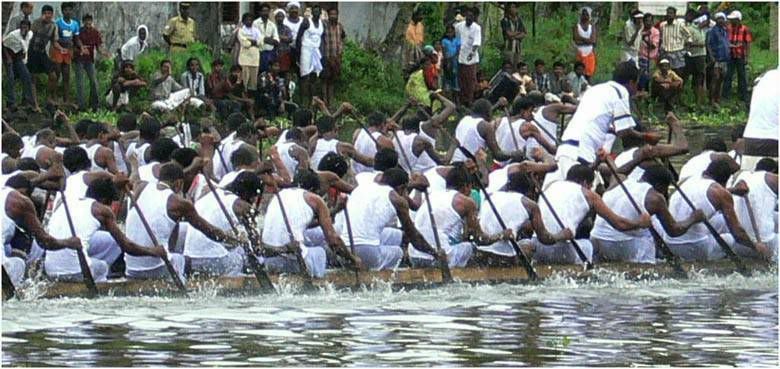 Please don't ask me how many people are on the boat, I wasn't counting. Couldn't post lots of pictures, there was a motor boat for umpires leading every race. And stupid politicians and their families and friends get into these motor boats. The real heros are the guys rowing their life out. winning or losing just did not matter to them they are out there just to have fun.

I decided to leave, couple of more races to go. I was wet and hungry. Found a tea shop, had one pazhampori, fried banana, took one bite decided agaist it, it was cold and too oily, had 2 parpu vada instead, Most important, I had a place to sit after a long wait. My legs were aching.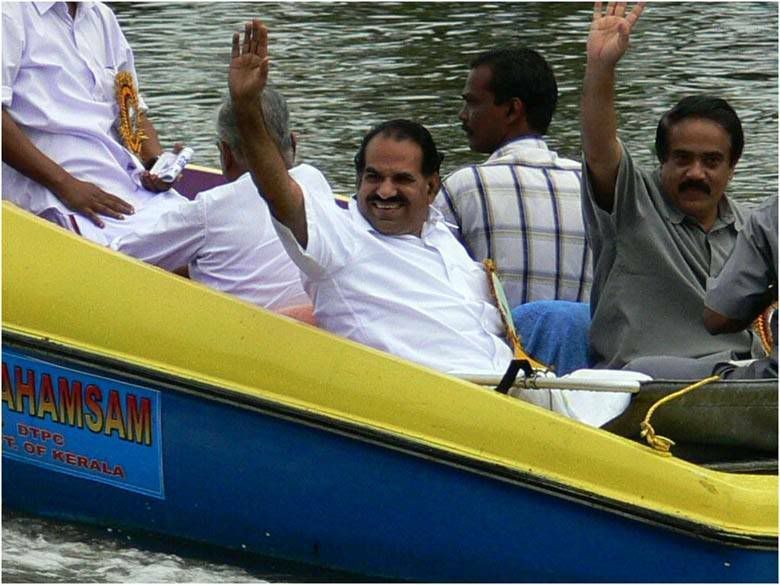 Who is this chap waving to the crowd ?
OUVVER Chief minister the guy next to me said, and he gave me the name which I forgot right there, no point trying to remember their names, the chief minister may not be in power next month, they come and go. The guy waving is the home minister, forgot his name too, chief minister is sitting with his back to the camera

Got back to the bus stand, hard to find the right bus in such a crowd, one policeman went looking for my bus, found the bus leaving, stopped it came running to me, sir here is your bus, and got me a seat.
Wow ! I said thank you. He waved at me, I waved him back.
Blunt knife
Wild Pic