It was good to see women's participation, they were pretty serious, not just a show piece, equally well sponsored and good prize money, don't know how much, lots of other prizes. I was surprised to see some European and American participants, perpahs been there months in advance preparing for the big day in torrential rain.
There were 3 boats, They were required to race for half a
kilometer.
The race took place far from where I was standing, So could not take pictures of the race

.
The team with Europeans and Americans won the race, They were cheered by the crowd as they went on a victory lap.
Some chap applauding brought his hand in front of the lens.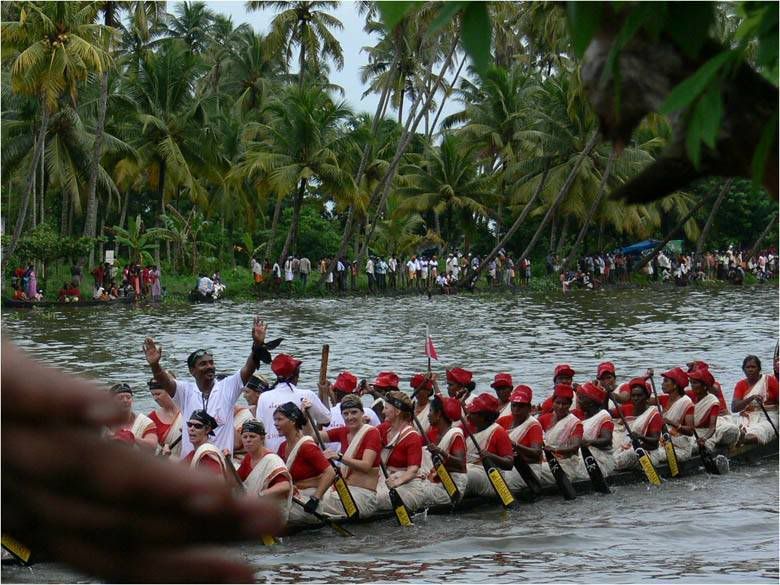 Blunt Knife
Wild Pic