With the knowledge less than that of a monkey, I started tinkering with the template. There is something called HTML colour code, I don't know anything about it, nor do I know the language. If I type red I don't get red. I messed it up. Big goofs followed.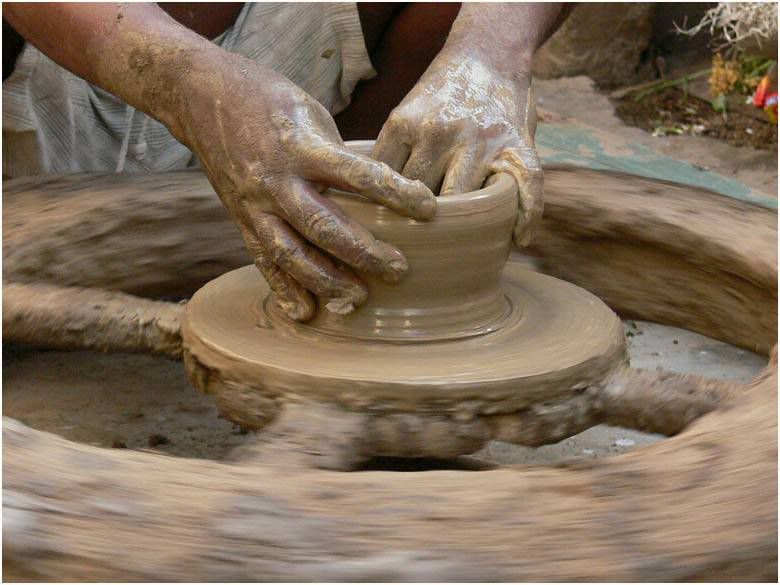 Well ! did it all by myself, I refuse to have a teacher. I learn by making mistakes, which I keep repeating. Had a lot of problems. Comments simply disappeared. I could see the name but no comments. I realised that the font colour and the back ground colour is the same, merged with the background.
Any way I am going to fiddle with it some more. Please tell me if you have any problems reading the page.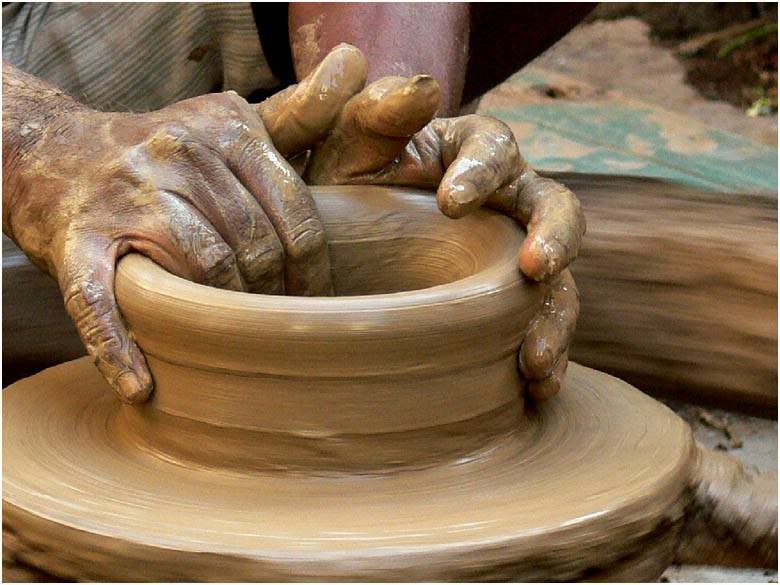 Just took a walk, I am going all over India but not going anywhere in my city. Nothing happens here. This used to be a potters colony, all but two disappeared. Buildings have come up on all sides.The wheel is mechanical, run by hand. It is not motor driven.
Vinayaka Chaturthi festival is coming this week. Grand celeberations in Bombay, not much in Chennai. Of late our citizens have started copying Bombay style. Now there is a procession, tense situation for the police, as things go out hand sometimes, resulting in communal riots, all new to the city, which was not there about 10 years ago. Most of the idols are mass produced. Some stick to good old ways.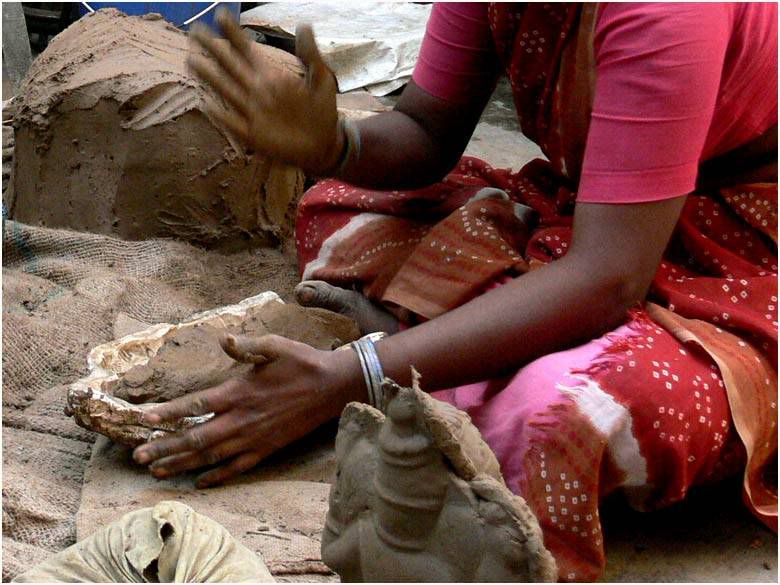 This is not the final product. Some of them are painted. After the pooja and celeberation, they are all immersed in the sea by the end of the day.
This picture below was taken about 30 years ago, same place, when the colony was full of potters. Their survival was guarenteed. The pots they made were suitable for fire wood. Now no body uses fire wood. Their pots are not suitable for gas stoves. Steel vessel boom drove them to starvation. Have to ask Chinna if they are ok for microwaves.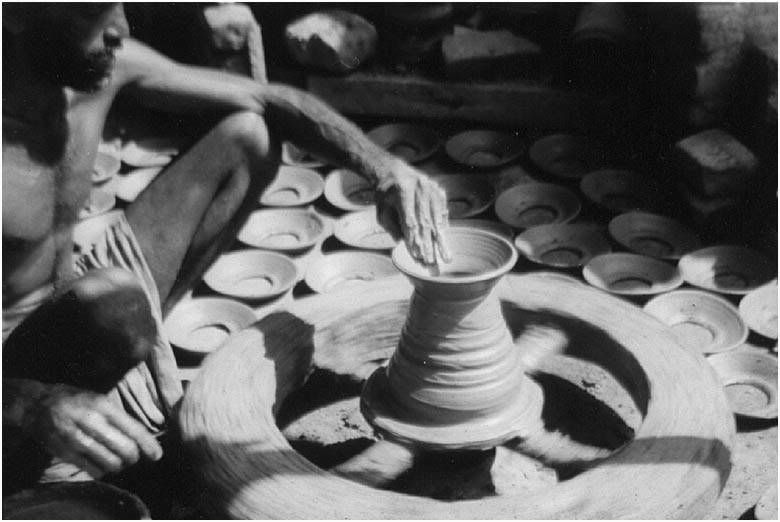 Water stored in mud pots always remained cool, It used to absorb chlorine, We had mud pots in all the classes in our school, Long before coolers came. Now mud pots are used only on special occasions like weddings and funerals.
Blunt Knife
WILDPIC